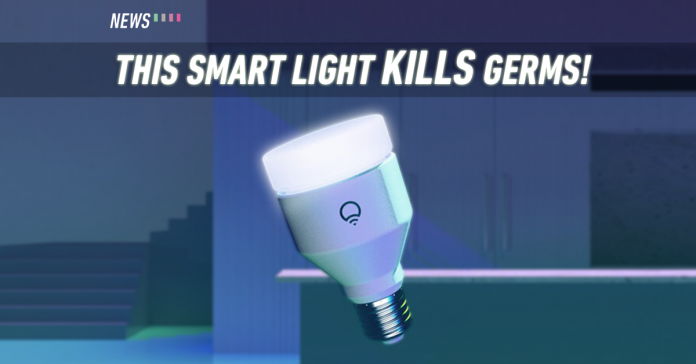 Due to COVID-19, hygiene has become a very important factor in the things we purchase and use. LiFX recently made a smart light in consideration of that — the LiFX Clean.
Antibacterial, but human-safe
Just like what its name suggests, the LiFX Clean is an antibacterial smart light that can disinfect surrounding surfaces and air. However, apart from its antibacterial feature, the bulb is quite similar to the original LiFX Wi-Fi smart bulbs that support voice assistant and change colours.
How does the LiFX Clean works?
The new smart light has additional diodes that emits HEV — high-energy violet light. This allows the bulb to kill different germs and bacteria, but it will not affect humans. You'll also need to turn on the antibacterial feature, or the smart light will function without killing germs like the other lights.
The LiFX Clean is not cheap; it is priced at AUD99.99 (RM304) and will start selling in Australia, New Zealand, United Kingdom and Europe in Q4 2020. Those who are wary of germs and bacteria will appreciate this product that similar features to LG's PuriCare air purifier mask and LG TONE Free self-cleaning wireless earbuds.