A lot of today's creative work – be it a piece of art, or a big-money advertisement – is done digitally on a computer; often times you're looking at a beefy machine used for its heavy-duty hardware. But in 2020, the kind of powerful hardware creatives love have shrunk so small in size that they can fit in a laptop!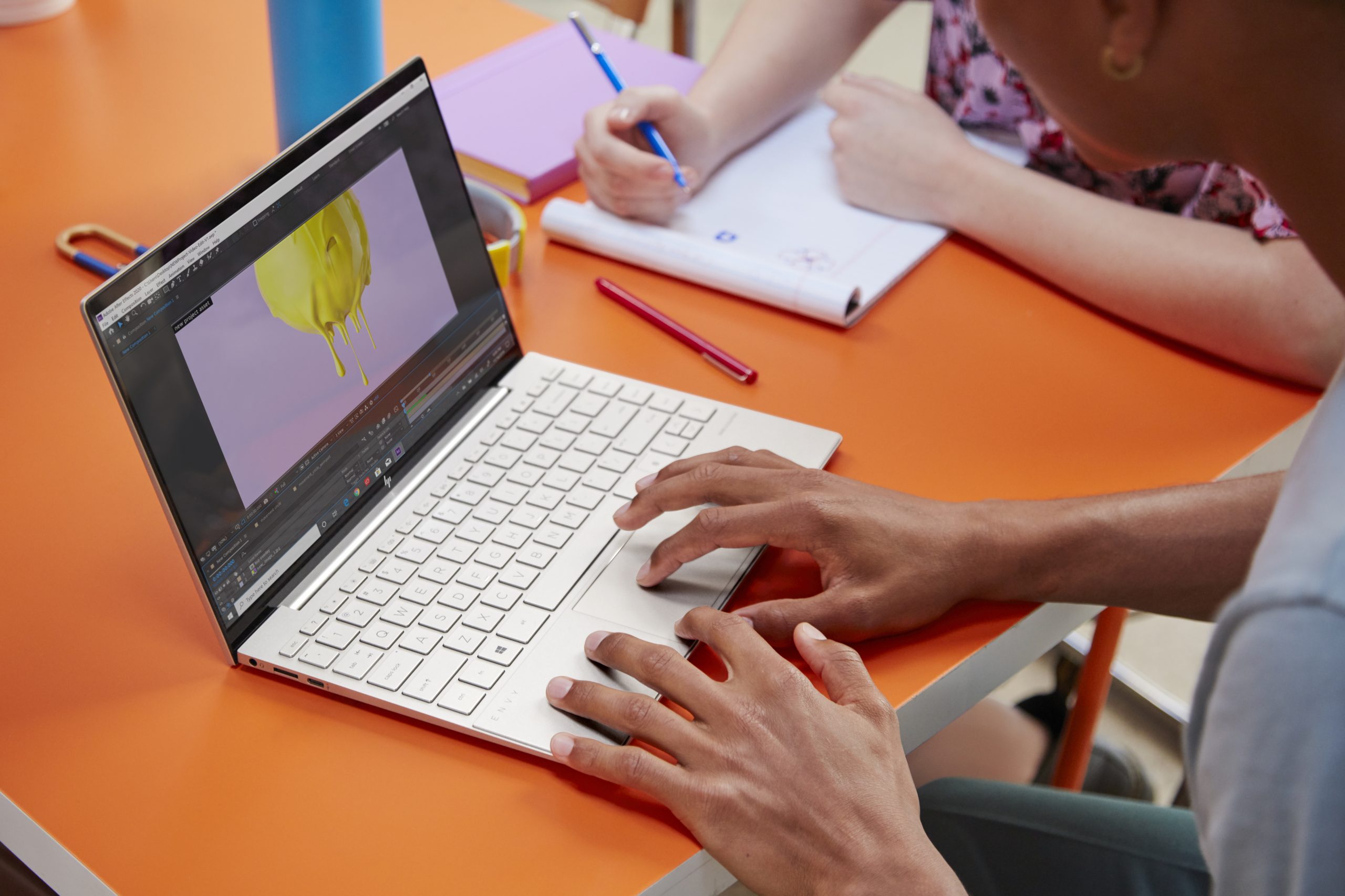 The HP Envy 13 and Envy 15 devices are prime examples of how something compact can sport the most beastly of hardware capable of taking on the most intensive art projects. Take the latter for example – you're looking at the option of up to an NVIDIA GeForce GTX1660ti graphics card that easily shaves off wait times thanks to GPU rendering. Creatives like video editors, graphic designers, and digital illustrators can produce more detailed content at a fraction of the time needed for rendering because of this.
The smaller HP Envy 13 is no slouch either as it comes with up to an Intel 10th-Gen processor that is as capable as it is power efficient. On top of that, you're also getting an NVIDIA GeForce MX350 integrated graphics chip for that extra boost of power.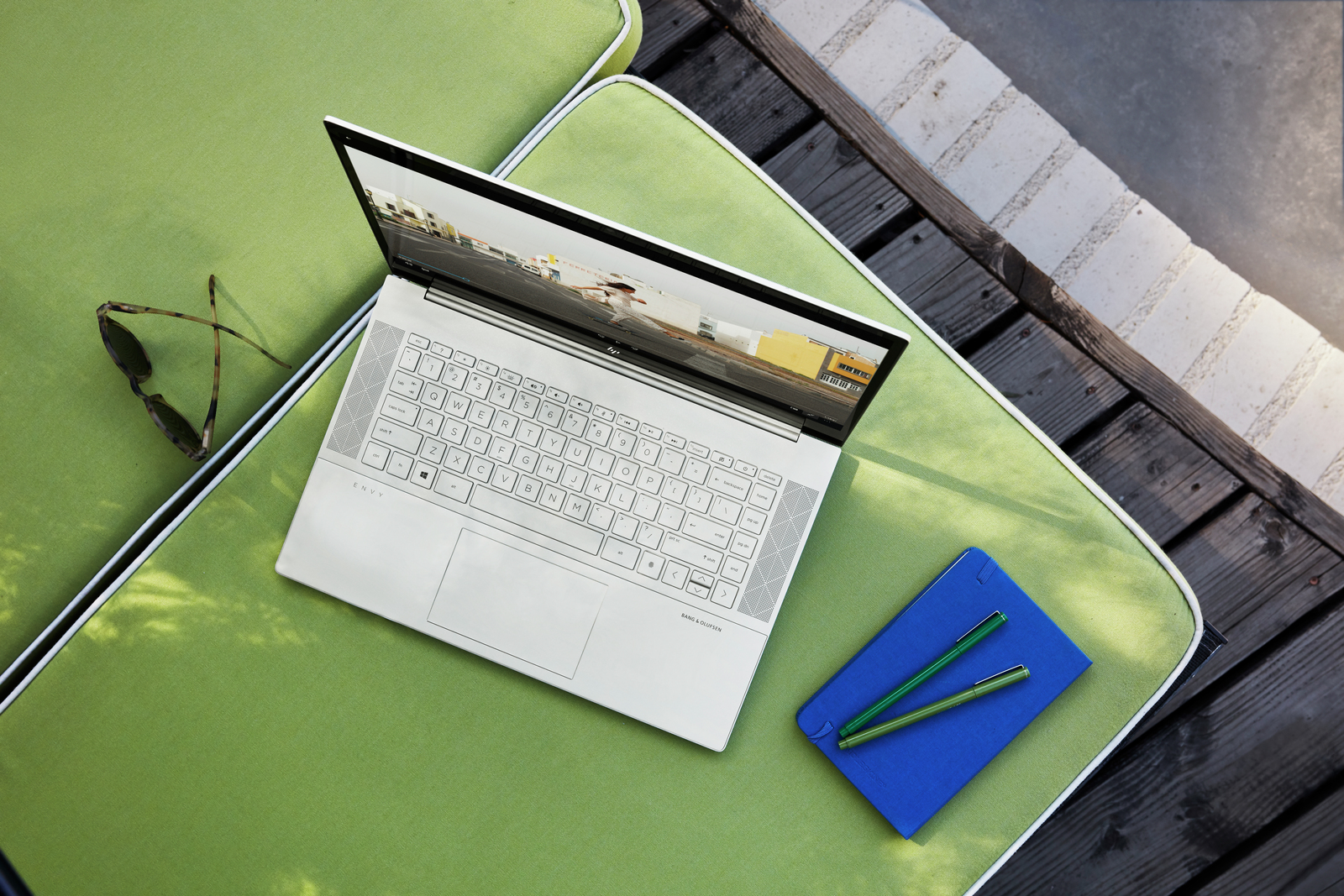 To compliment the powerful set of hardware on both laptops are equally capable memory and storage configurations – the Envy 13 can be equipped with up to 16GB of DDR4 2666Mhz RAM and up to a 1TB M.2 PCIe NVMe SSD for storage; while the Envy 15 packs up to 32GB of DDR4 2933Mhz RAM and two 1TB PCIe NVMe drives for 2TB of total storage.  With these SSD drives, you're getting speedy boot times and transfer speeds too!
With all that blistering power, a laptop needs to stay cool to perform at its best – thankfully, the Envy 15 comes equipped with a vapor cooling chamber that benefits from the 12-volt fans that help cool down the laptop under heavy loads – which will be often for any creative or creator.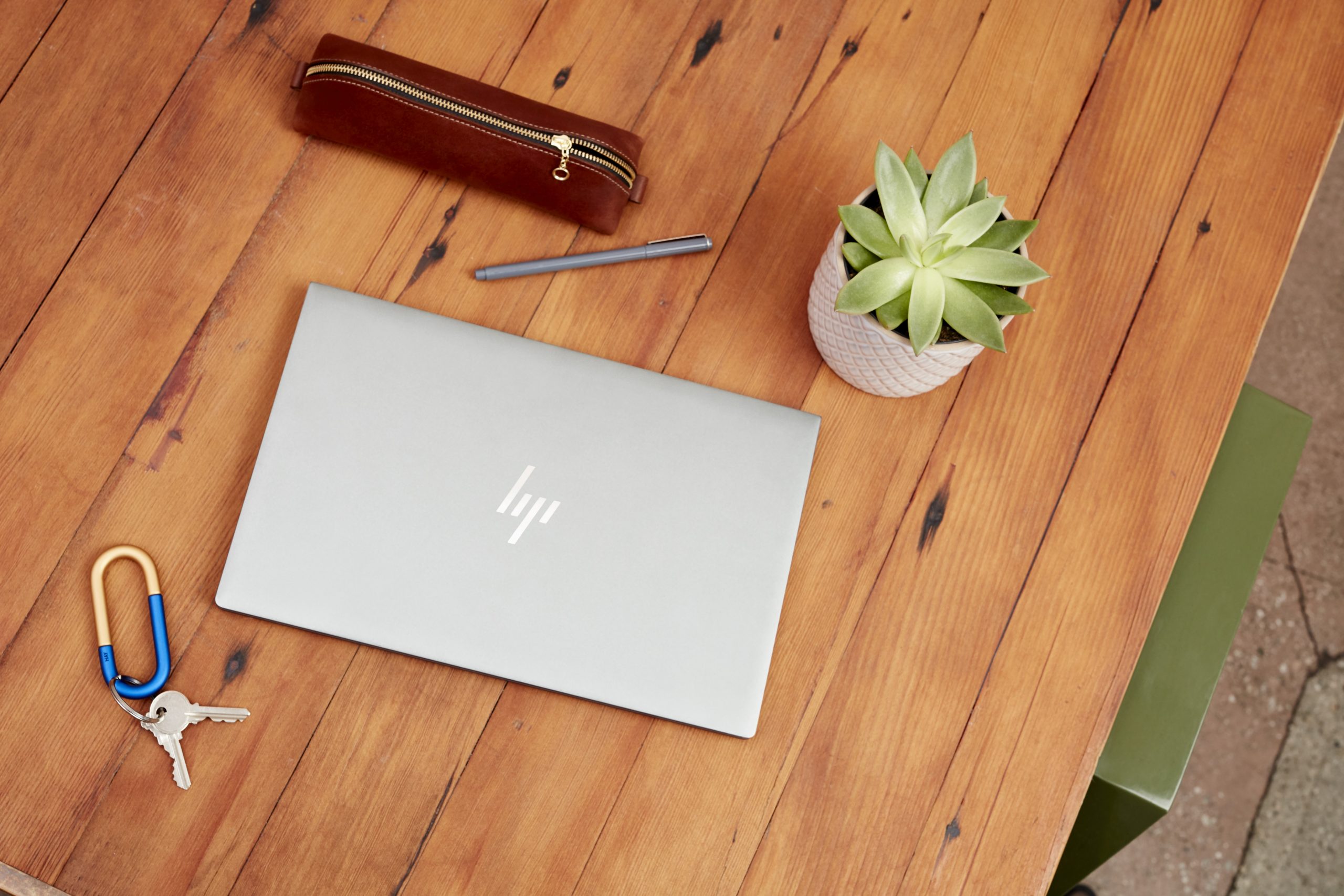 Enabling all of this recourse-taxing work are the laptops impressive battery capacities – the Envy 13, despite its size, is capable of up to 19.5 hours of battery life and charges up to 50% in just 30 minutes, while the more powerful Envy 15 offers up to 16.5 hours, but supports HP Fast Charge technology that gets it back up to 50% battery in just 45 minutes of charge. So not only can busy creators rely on the laptop's long battery life, they can count on them to charge in no time as well – useful for those who're always on the go.
Speaking of working long hours, we know the modern-day creative or creator toils away day and night, staring at the same screen; so, it's imperative that the laptop's display is of the best quality to make the job more bearable. HP understands the struggle, so they've packed the Envy 13 with a gorgeous micro-edge display that is 100% RGB rated for the most accurate colour output. Plus, it's options galore on the type of panel you want as you can choose up to FHD micro-edge display with edge to edge glass and HP Sure View integrated privacy screen for the best image output and privacy while you're designing.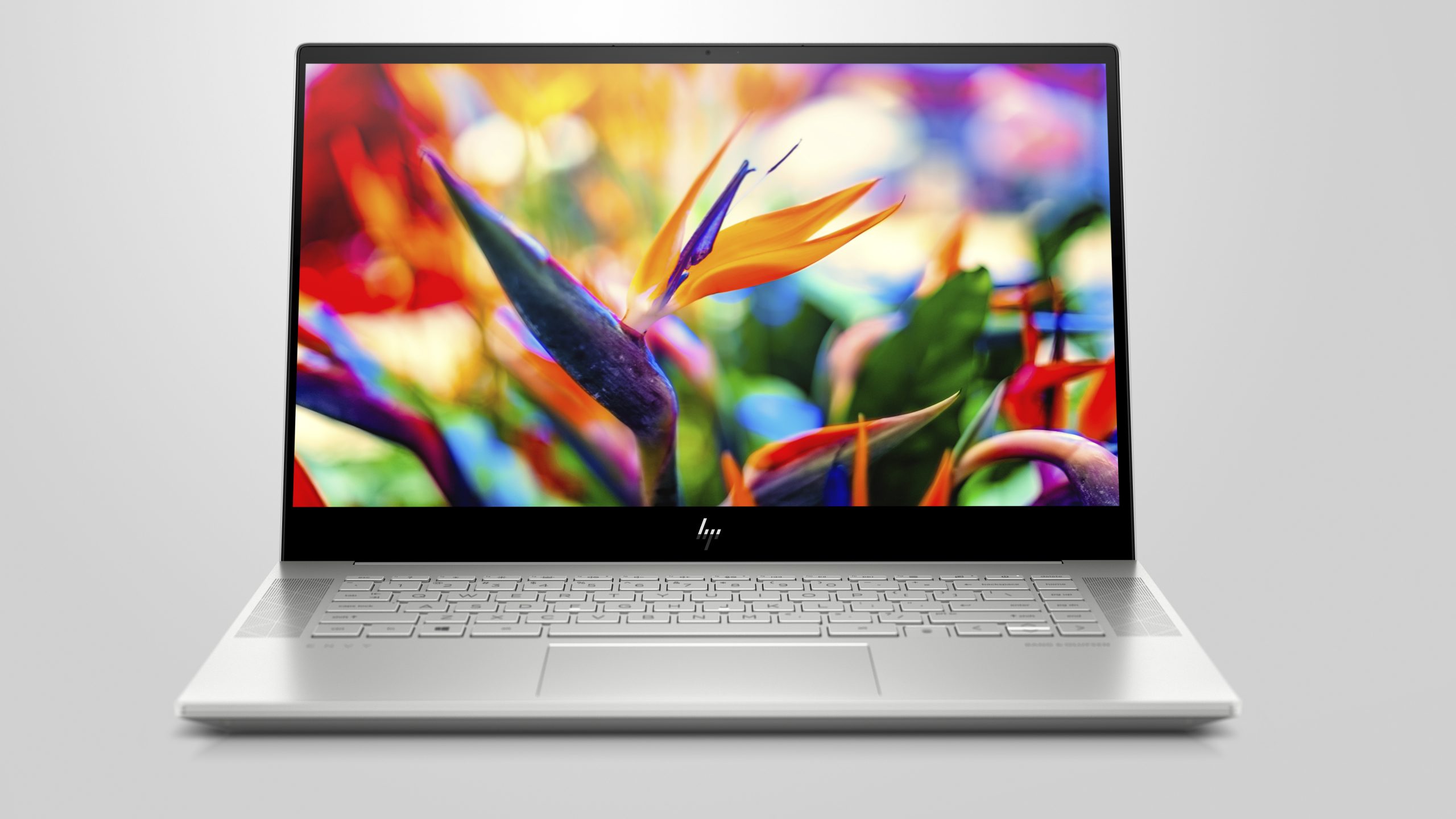 For the Envy 15, the display options go up to a FHD, anti-glare, IPS screen with WLED backlight – an even better option for creators. Not only do you get outstanding display quality and colour accuracy, you'll also get to enjoy the larger screen size, and with the micro-edge bezels, you're getting much more screen real-estate too. You can also opt for a multi-touch display which could come in handy – pun intended – for creators who want more control over their work.
For those who prefer to work in public spaces, the Envy series laptops are also incredibly thin and light – the HP Envy 13 and Envy 15 are super thin and lightweight laptops. The former measures at 16.9mm in thickness and weighs from 1.3kg; while the latter is 18.45mm thin and weighs 2.15kg.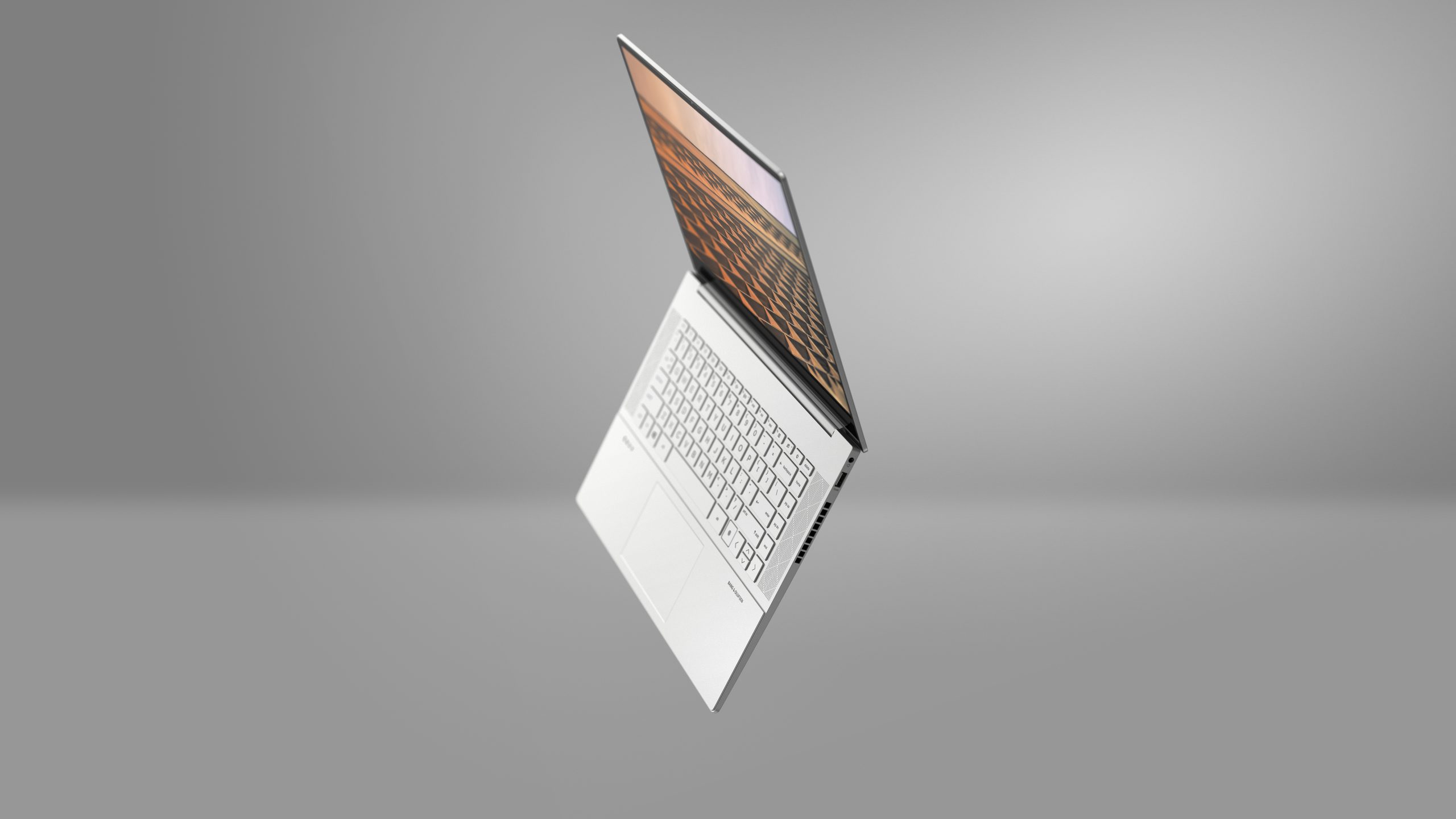 But being so light and easy to carry around, both Envy laptops come equipped with thoughtful security features to keep your creations safe. Both the Envy 13 and 15 come with a fingerprint reader which also lets you unlock your device quickly; a physical webcam shutter so you don't have to use tape to cover your lens, and a dedicated mic mute button in case you need to say something without the whole chat room hearing – useful considering how many people are working remotely now.
All of these features are easily accessible on the keyboard, so you no longer have to fumble with your settings and applications when you're on that work conference call.
Speaking of working remotely, lugging your laptop around and using it in crowded places make a great recipe for a broken laptop – think spilled coffee, or just people knocking your laptop over at a busy café. Well, rest easy knowing that both these HP devices are covered with 2 years of Accidental Damage Protection, so you don't have to fork out extra to fix your laptop.
Not only that, both HP Envy laptops will come with the Microsoft Home & Office 2019 package worth RM529, for free! You can start creating on your Envy right away as the software will be pre-installed on the laptops.
There you have it, two devices that not only offer the kind of power a creator demands, but also the portability to suit the fast-paced work environment. The HP Envy 13 is priced from RM4,399, while the HP Envy 15 starts at RM5,799.
The HP Envy 13 and HP Envy 15 are available now in Malaysia via the HP Online Store or HP authorised dealers on Lazada and Shopee.
This article is sponsored by HP Malaysia