Realme has announced the arrival of the Realme X7 series this September – this comes after the introduction of the Realme X3 series back in May. We're not sure why Realme skipped number five there. 
According to teaser poster shared on Weibo, the Realme X7 series will come with 120Hz AMOLED displays with 5G connectivity. There's no word on what specs it'll pack, but based on its predecessor, the Realme X3, we can expect it to arrive with at least the Snapdragon 865.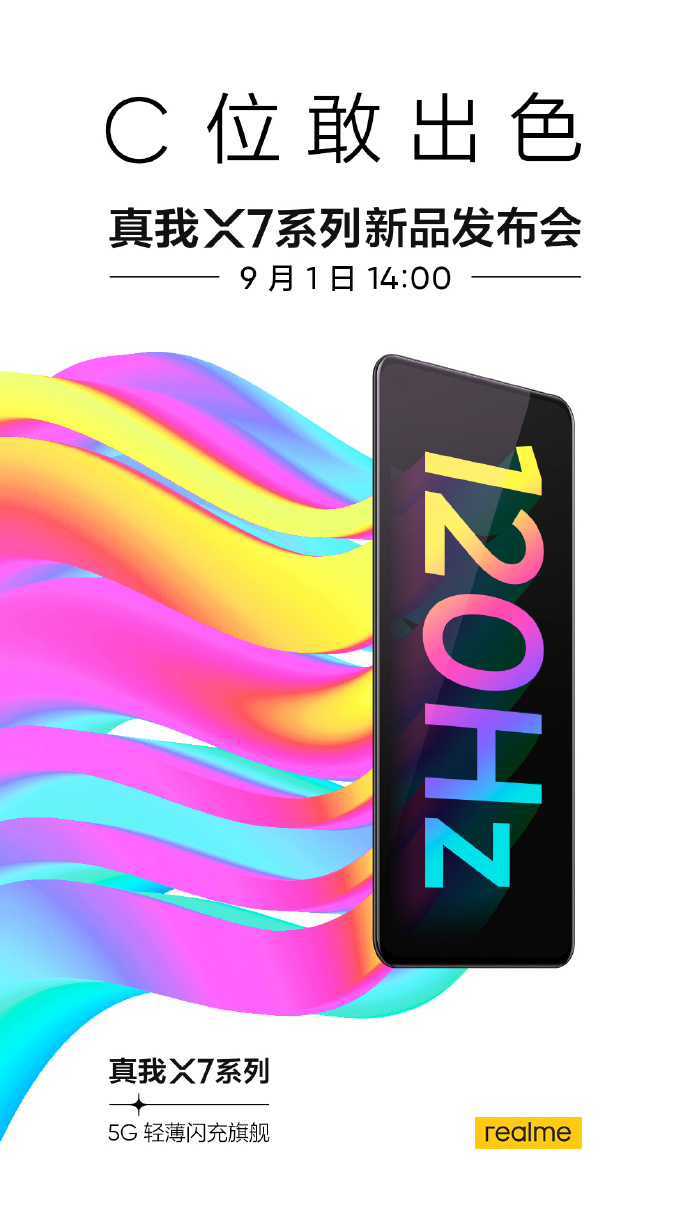 Realme also shows a render of the smartphone – and from the looks of it, the phone looks to have very thing bezels on the top and sides of the phone. We're not sure where the selfies lens(es) will go, but it's likely going to be on the top left of the display. 
As the Realme X3 came with impressive camera specs (64MP quad cameras), the Realme X7 series could impress as well either with a higher resolution lens or more lenses at the back. 
We're not going to dive into more about the phone as information is scarce – so, we'll have to wait till September 1 when the phone launches in China.