Google Maps is finally coming back to the Apple Watch after being removed a few years back. According to Google, Maps will be compatible with Apple's CarPlay Dashboard and will be available for Apple Watch in a new app.
Google Maps on the Apple Watch offers step-by-step directions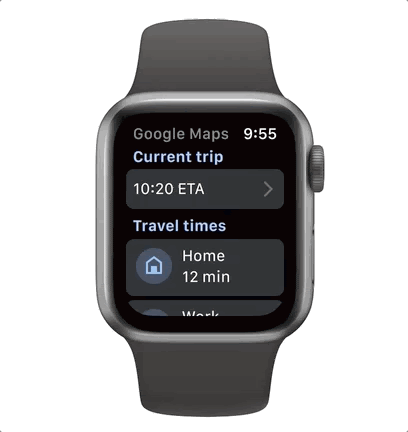 Apple Watch users can use Google Maps to navigate by car, bike, public transit or on foot. You can also check your ETAs and get step-by-step directions to places you've saved — meaning you don't have to depend on your phone after setting your destination.
Google Maps supports split-view in CarPlay Dashboard
Apart from that, Google Maps will also be supported in the CarPlay Dashboard in a split-screen view. This allows users to continue controlling their music playbacks, notifications and more without leaving Google Maps. The map will appear on the left while the upcoming directions will appear on the top-right.
Google says that Google Maps will be rolling out this week to all CarPlay supported vehicles globally while the app for Apple Watch will be coming in the next few weeks.