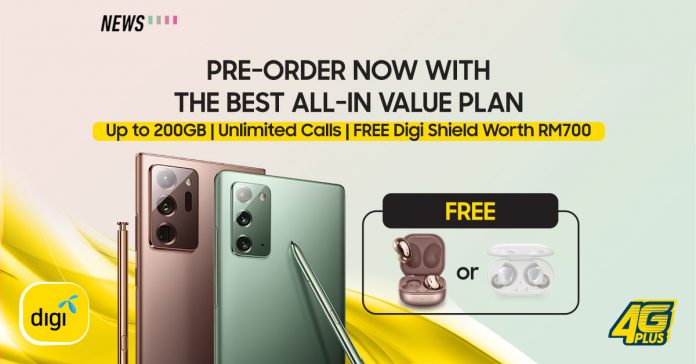 The Samsung Galaxy Note 20 series has been launched just a day ago, but Digi is already offering pre-orders for both models via its PhoneFreedom 365 program.
PhoneFreedom 365: RM0 upfront payment, 0% interest rate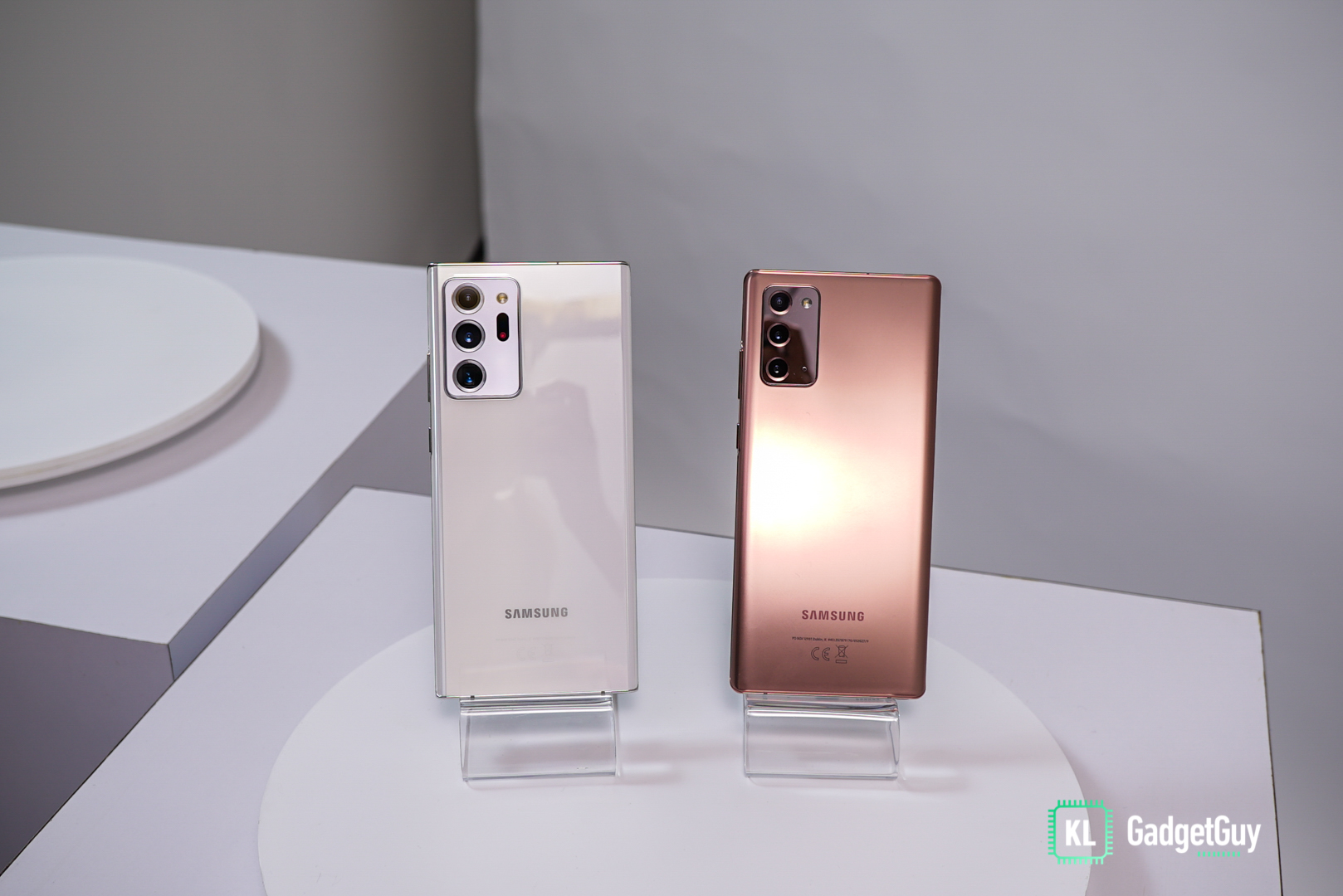 With PhoneFreedom 365, you can own the latest Galaxy Note 20 5G or the Note 20 Ultra 5G without paying for the full amount instantly and for a lower price. If you purchase the Galaxy Note 20 5G its the Digi Postpaid 190 plan, the device will only cost you RM108/month which adds up to RM2,592 — that's RM1,707 lesser than its retail price! Plus, with PhoneFreedom 365, you don't have to pay for interest rate and those who are eligible can also skip any upfront payment.
Digi Shield to protect accidental and liquid damage
If you purchase the Samsung devices with the Digi Postpaid 160 or 190, you'll also get a complimentary Digi Shield coverage that offers protection against accidental and liquid damage for 2 years. This means that your Samsung phone will stay protected during the time you're paying for it. 
Phone upgrade after 20 months 
These Samsung phones are also some of the phones that are eligible for phone upgrades from the 20th month onwards, meaning you can switch to a newer device later on if you feel like upgrading your phone. 
Free gifts with preorder of the Samsung Galaxy Note 20
Those who pre-order the Samsung Galaxy Note 20 series now will be able to get the devices starting from August 21, 2020. You can choose to get it delivered to your home or collect it from selected Digi Stores. You will also get a free Galaxy Buds+ or Galaxy Buds Live depending on which device you purchase.
For more information on Digi's postpaid plan, check out their official site here and to know more about the Samsung Galaxy Note 20 series, click here.