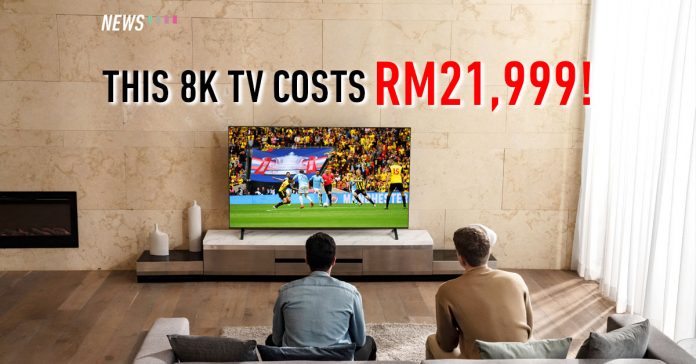 LG just brought in a line-up of NanoCell 4K models in addition to its first NanoCell 8K TV in Malaysia with the promise of a Very Impressive Picture (VIP) experience.
LG Nano95 8K TV
The new NanoCell TV is a 65-inch NanoCell display that uses the nano-engineering technology to filter our impure colours so that the content quality remains top-notch no matter the viewing angle and the type of content. It is also equipped with an α9 Gen3 AI processor which not only supports 8K content, but also has the ability to analyse TV content and adjust the quality of each content for the most suitable experience.
The new 8K TV also has several features, including Face Enhancing, AI Brightness Control, AI Sound Pro and Adaptive Sound Control; these features allow users to get better image quality and audio quality through automatic adjustments.
Those who're looking for more AI functions will be glad to know that the LG Nano95 8K TV is also capable of voice recognition, voice assistant support and uses the ThinQ AI which allows easy controls through LG Magic Remote or the Hands-Free Voice Control.
Gaming via the new LG TV is also a breeze as it utilizes FreeSync premium technology to sync the refresh rates between TVs and consoles for a smooth gaming experience. Plus you can also connect two Bluetooth speakers simultaneously with the TV for surround sound effect.
LG Nano81 4K TV
On the other hand, LG also added the Nano81 4K TVs in three different sizes — 49 inches, 55 inches and 65 inches. These 4K TVs also feature NanoCell displays and use an IPS panel.
Similar to the 8K TV, the LG Nano81 supports intelligent voice recognition, AI ThinQ, voice assistants and Magic Remote. It is also Bluetooth Surround enabled and compatible with smart speakers.
The Nano95 65-inch model is priced at RM21,999 whereas the Nano81 starts at RM3,199 and goes all the way up to RM6,599.