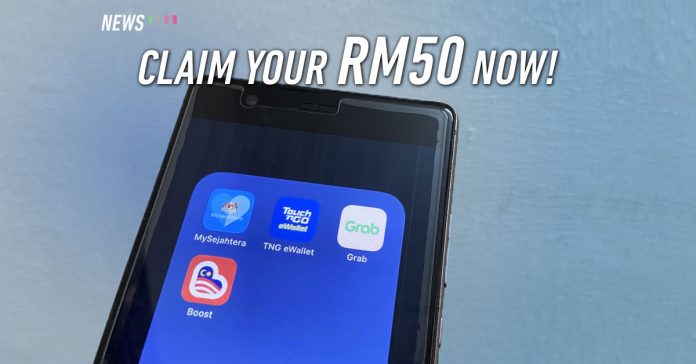 The ePENJANA initiative given by the government has finally started and just like the previous e-Tunai Rakyat program, you can get your RM50 using the Touch 'n Go eWallet, Boost or Grab.
ePENJANA eligibility
The first thing to do is to check if you're eligible to claim this incentive; you'll need to be a Malaysian over the age of 18 with an annual income that's less than RM100,000. You'll also need to be a registered user of the MySejahtera app.
Touch 'n Go eWallet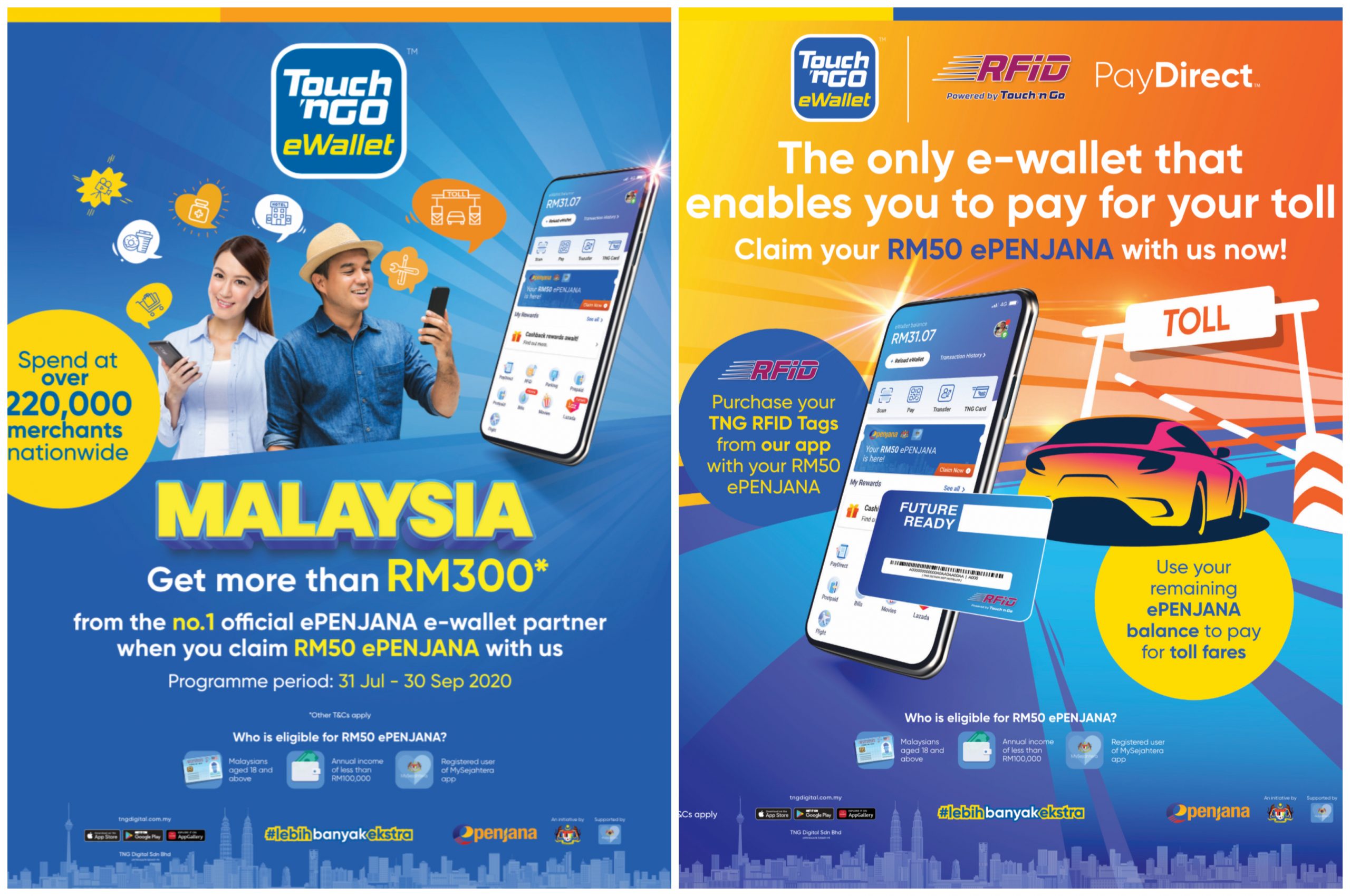 To claim the incentive from your Touch 'n Go eWallet app, just make sure that your details on both apps matches and tap on the ePENJANA section that has the label "Claim now". Then, just fill in all your necessary information and submit. You'll be notified either via the in-app notification or your inbox under your profile.
Grab

For Grab users, the ePENJANA tile will appear at the top of your homepage. Make sure your app is updated and click "Claim Now" followed by "Next". Then, confirm your submission and Grab will verify the details and notify you within five working days.
Boost
As for Boost users, you'll first need to upgrade your wallet to Premium Wallet – unless you're already a Premium user. To upgrade your wallet, you'll need to submit pictures of your IC and your selfie. Once verified, you'll be able to claim the RM50 incentive by tapping on the ePENJANA claim page and select "Submit Claim".
The best e-wallet to claim the RM50 ePENJANA incentive
It really depends on your usage and lifestyle. Daily drivers will appreciate the Touch 'n Go eWallet's advantages which allows them to purchase RFID tags and pay for toll fares using the RM50 incentive. On the other hand, Grab users will get extra RM50 vouchers and stand a chance to win a weekly bonus of RM75 in the form of vouchers.
However, if you want to stand a chance to win a new Perodua Myvi or even the Samsung Galaxy S20 Ultra, then you should claim from Boost. The app offers an extra RM60 voucher to use on Celcom Postpaid XP Lite and RM20 worth of "Partner Wallet" rewards to pay your bills, purchase top-ups and more.
All three apps do not allow transferal of the incentive to other users and require users to spend the ePENJANA credits by September 30, 2020.