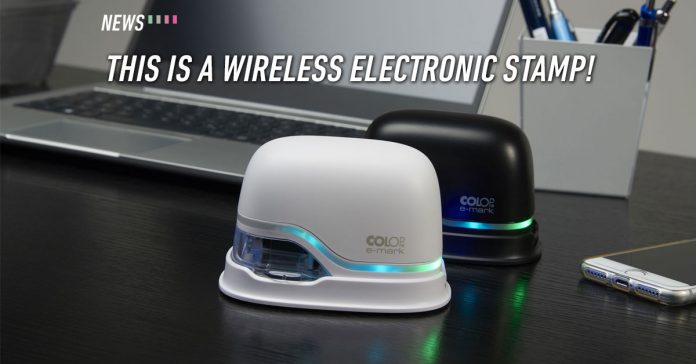 AE Stamp's latest invention is called the COLOP e-mark — a wireless electronic stamp that can create transfer any digital texts and images to absorbent surfaces.
Digitize your stamping with unlimited designs
Imagine a high-tech stamp that replaces all your conventional stamps; the COLOP e-mark can store up to four different designs at once including logos, texts, images and basic details such as time, date and numbers. By downloading its app, you can also edit or replace the designs with new ones. 
Up to 5,000 high-quality imprints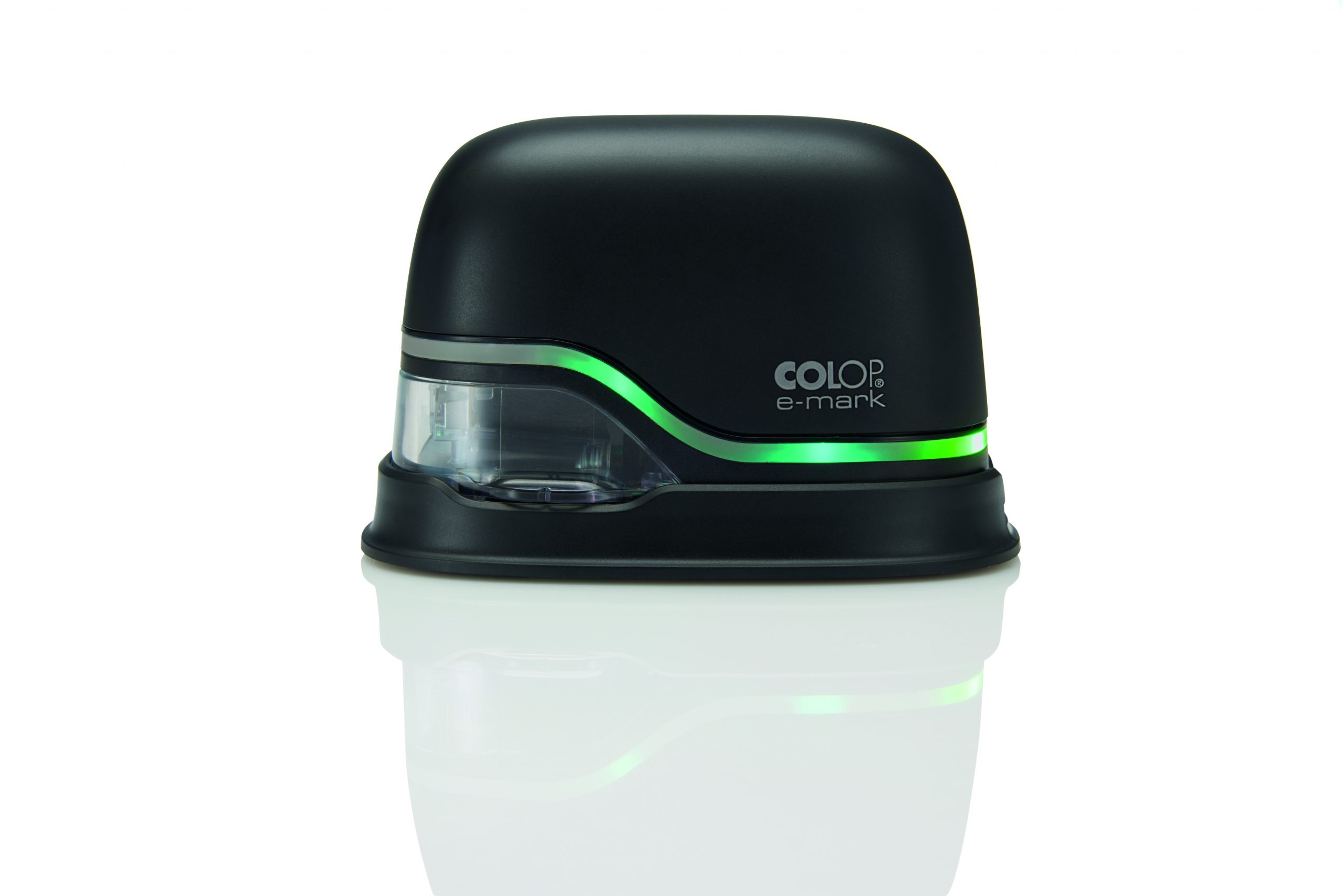 This device makes use of HP inkjet technology for excellent print quality and with only one ink-cartridge, it can produce up to 5,000 imprints. It's the perfect device to aid administrative tasks — adding sequential date, time and serial numbers — and you can even generate barcodes and QR codes. It can be used on paper, cardboard, serviettes, paper bags and more.
Rechargeable battery
Weighing at 224.5g, the COLOP e-mark is also lightweight and portable. It has a built-in rechargeable battery with up to 5 hours of continuous usage and comes with an ink cartridge, docking station, charger plus and USB cable.
The COLOP e-mark is available in black and white and costs RM1,399. You can purchase them via the official store on Shopee and Lazada. You can also get the ink cartridge refill at RM169 from its official site.