ASUS ROG has just announced their 2020 lineup of Intel Core 10th Gen-powered Zephyrus and Strix laptops, which also sees upgrades to its other hardware specs. 
ROG Zephyrus S15, S17 and M15

 
The Zephyrus S15 (15.6-inch) and Zephyrus S17 (17.3-inch) both pack a FHD+ IPS panel which pushes a whopping 300Hz refresh rate. Meanwhile, the more affordable Zephyrus M15 comes with only a 240Hz panel, which is still mighty impressive. All displays are100% sRGB rated and are Pantone Validated. 
In terms of specs, the Zephyrus S15 and S17 come with up to an Intel Core i7-10875H CPU, an NVIDIA GeForce RTX 2080 SUPER Max-Q, 32GB of DDR4 3200MHz RAM, and a 1TB M.2 PCIe SSD. 
The Zephyrus M15 comes with up to an Intel Core i7-10750H CPU, an NVIDIA GeForce GTX 1660Ti, up to 16GB of RAM, and up to 1TB of M.2 PCIe NVMe SSD.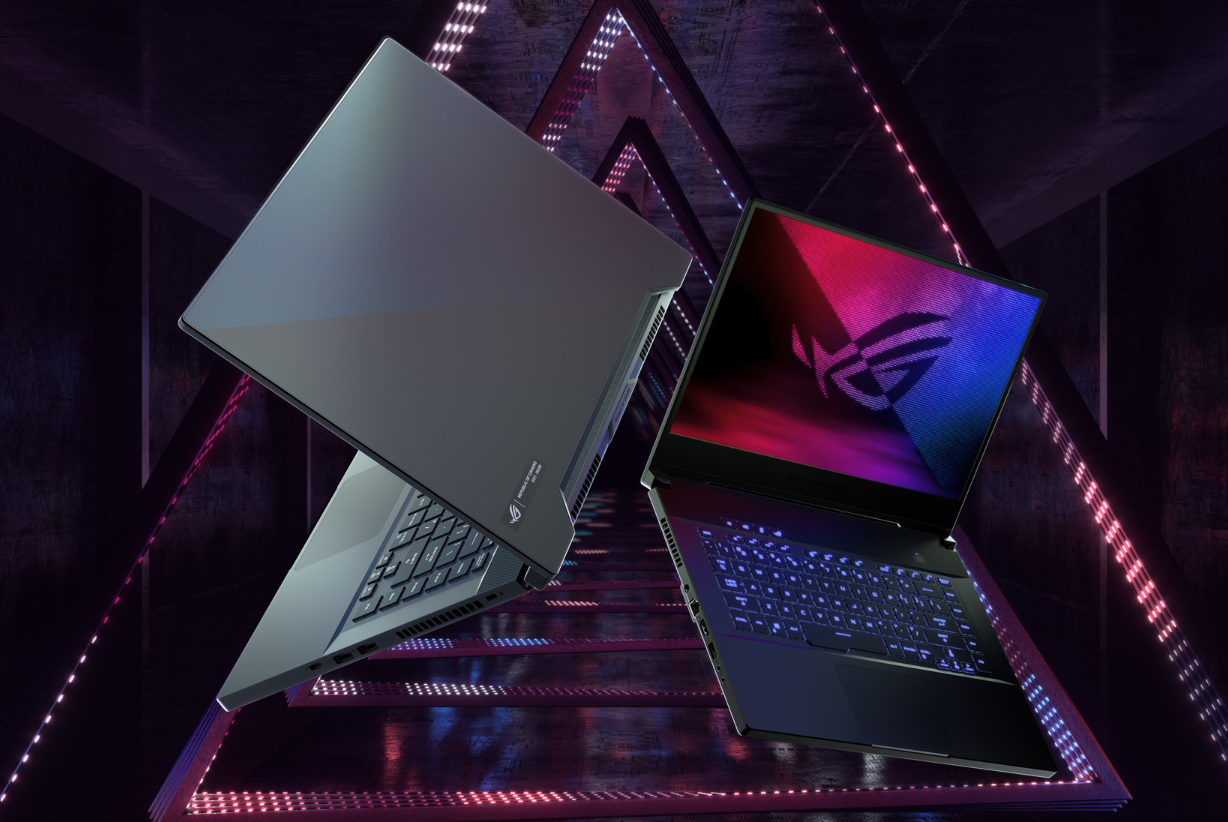 The chassis of the laptops themselves look the same as the previous generation which maintains the series' thin design. The laptops are also equipped with ASUS' Active Aerodynamic System which lifts allows the bottom panel to open slightly and the laptop tilts a little, allowing for 20% more airflow space and 20% temperature reduction. 
There's also the per-key RGB backlit keyboards across the range along with a 240W power adapter with Type-C PD 3.0 support of up to 65W for the Zephyrus S15 and S17, while the Zephyrus M15 comes with a smaller 230W adapter and the same PD 3.0 charger support. 
The Zephyrus S15 is priced from RM15,499, although a cheaper model will be announced soon; the Zephyrus S17 is priced from RM13,999. Meanwhile, the Zephyrus M15 will set you back a reasonable RM6,999. 
ROG Strix Scar 15 & Strix Scar 17

 
On to the more affordable lineups in the ROG laptop family – starting with the ROG Strix Scar 15. It not comes with up to an Intel Core i7-10875H CPU with up to an NVIDIA GeForce RTX 2070 for graphics, There's also 16GB of DDR4 3,200MHz memory, and M.2 1TB of PCIe NVMe SSD for storage.  
This is of course, the 15.6-inch model and it packs a 250Hz FHD+ IPS panel with 100% sRGB rating for a great colour output. 
The larger Strix Scar 17 will come with up to an RTX 2080 SUPER, but ASUS says that they had to make the chassis thicker to fit the beastly GPU. It has a 300Hz panel with G-Sync and up to 32GB of RAM and 1TB of M.2 PCIe NVMe SSD storage. 
The ROG Strix Scar 15 is priced from RM7,499, while the Strix Scar 17 will have its pricing revealed soon. 
ROG Strix G15 & Strix G17 

 
Lastly comes the most affordable variants of the Strix family – the Strix G15 comes with at least an NVIDIA GeForce GTX 1650Ti GPU with an Intel Core i5-10300H CPU. You can pack this with up to an Intel Core i5-10750H + GeForce RTX 2060 combination. 
The Strix G17 on the other hand comes with at least a GTX 1660Ti GPU and Intel Core i7-10750H CPU. This too can be equipped with an RTX 2060. 
The Strix G series sets itself apart with a new Electro Punk colour that sees the laptop accented with neon pink colours and lighting around the chassis and on the logo. Don't worry if pink isn't your taste, as it comes in Original Black and Glacier Blue too. 
Both laptops pack up to an 144Hz FHD+ panel with 100% sRGB rating which makes it a great affordable pick-up for creators too.  
The ROG Strix G15 is priced from RM6,699 while cheaper models will be available soon; the ROG Strix G17 is priced from RM6,199.  
You can learn more about the products or find out where to buy them at ASUS' website here.