A cool gaming laptop gives you the ultimate bragging rights when it is equipped with practical and powerful features, most of you may have recently been attracted by one certain laptop that can do memes to show off, we can assure you that the MSI GE66 Raider has way more things that will make you a gaming icon anywhere, anytime, and here are five things to drool over this beautiful gaming machine.
Glam On. RTX On.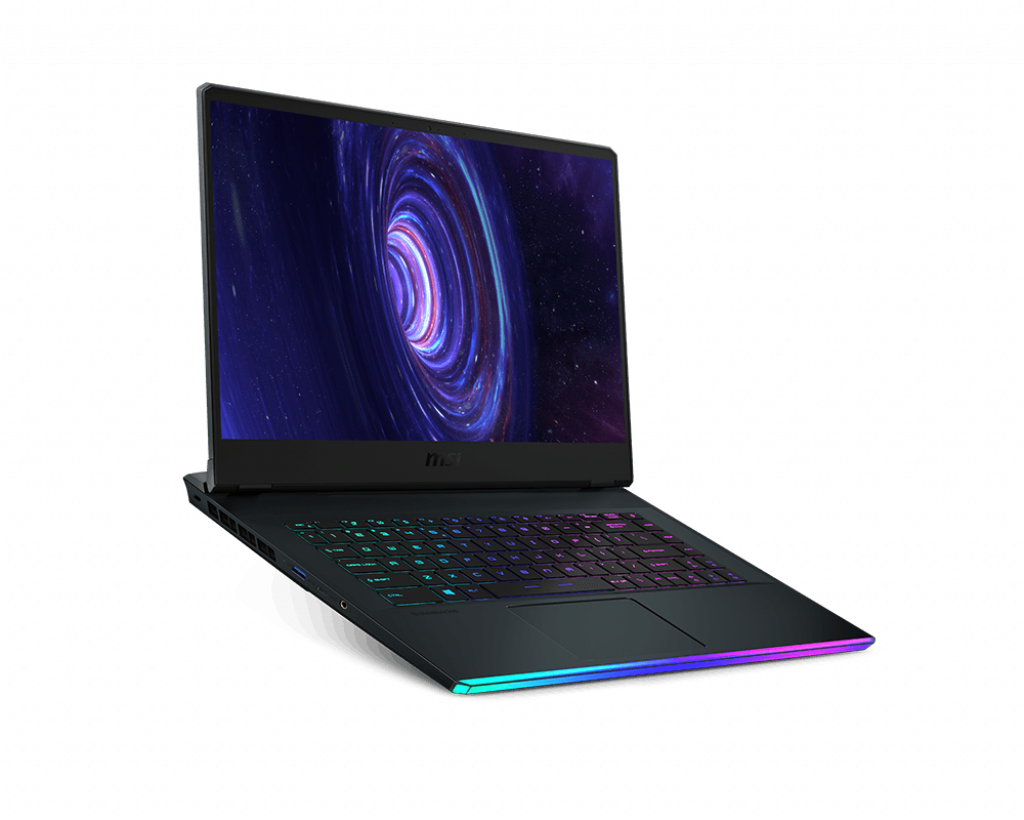 Be glamorous with the cool mystic light effect on the front RGB strip, there's over eight customizable lighting effects that brightens up your desk with a panoramic effect, which will make your friends jealous.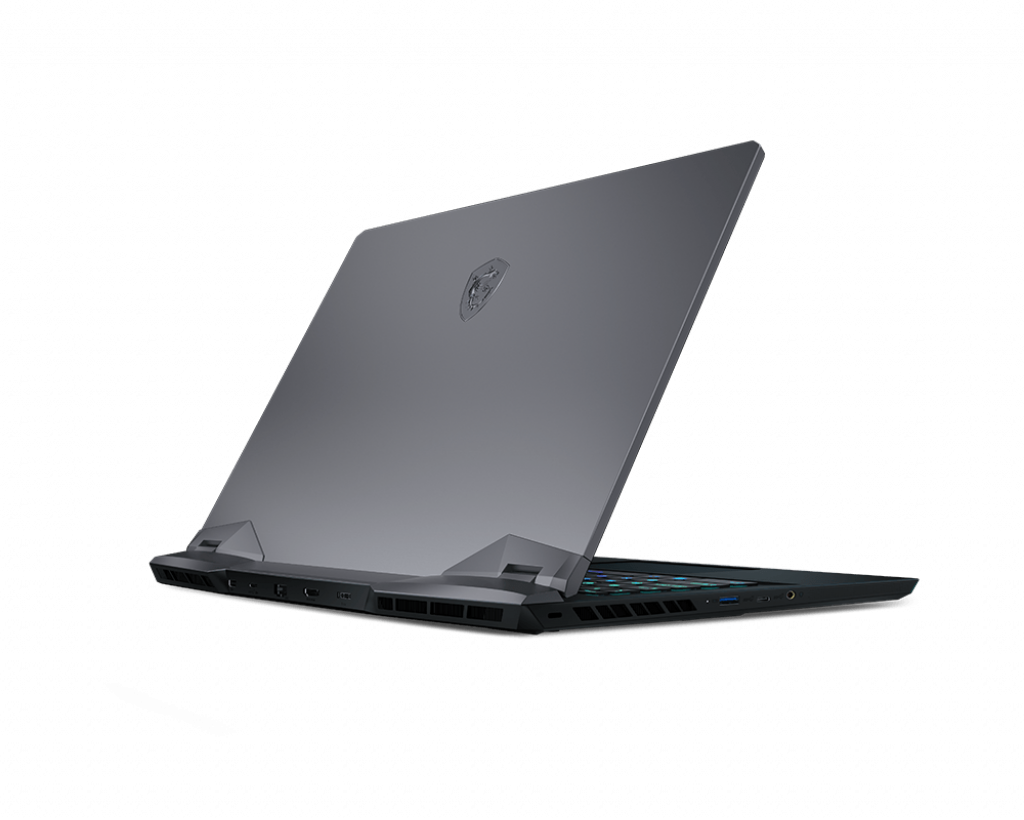 No glam goes well without forgetting to mention the powerful hardware of the MSI GE66 Raider, which is powered by a 10th Generation Intel Core i9 processor and more importantly, the NVIDIA®️ GeForce®️ RTX 2080 SUPER™️ with Max-Q Design graphics, a hardware combo that not only boosts gaming performance but also delivers impressive graphics quality all thanks to ray-tracing technology.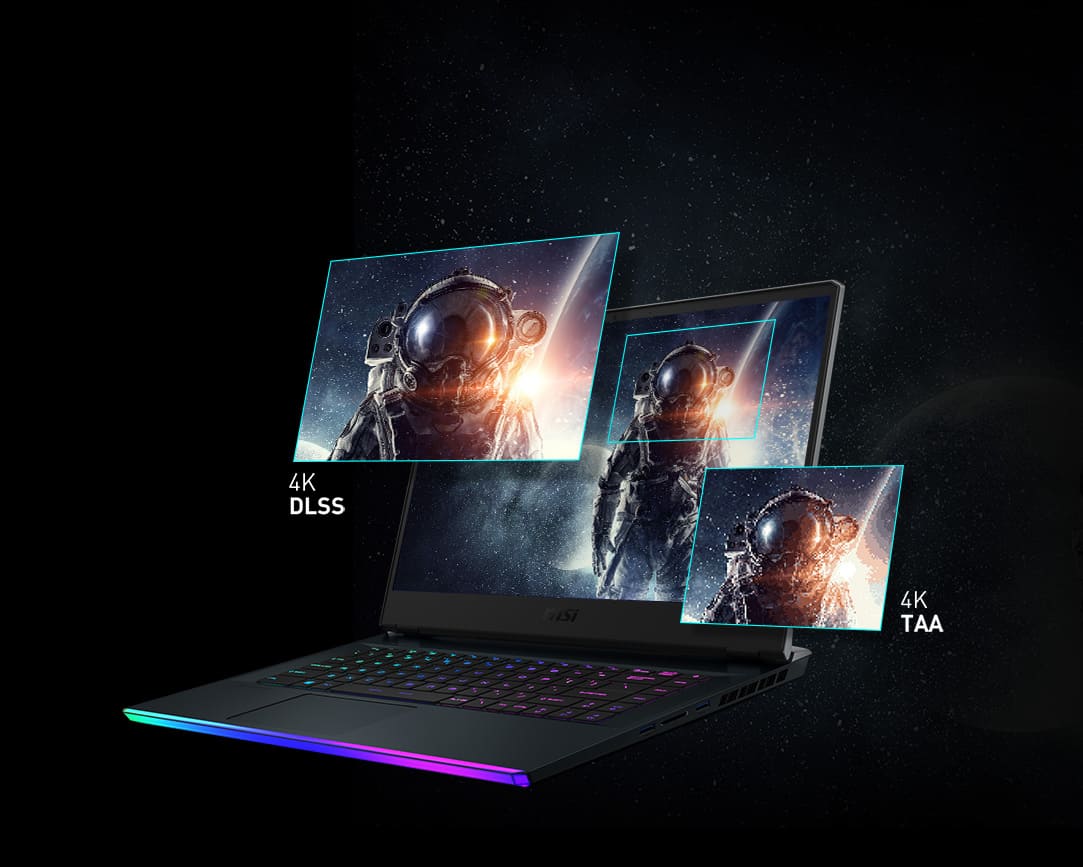 Ray-tracing technology delivers realistic lighting and reflection on objects, giving games a more realistic feel as if you are enjoying a movie. With DLSS 2.0 (deep learning super sampling), the NVIDIA®️ GeForce®️ RTX 2080 SUPER™️ with Max-Q Design GPU uses its Tensor Cores and a deep learning neural network to perform real-time rendering of ray-traced graphics to deliver more frame rates compared to its predecessor.
99.9Wh and 2nd Gen Max-Q Technology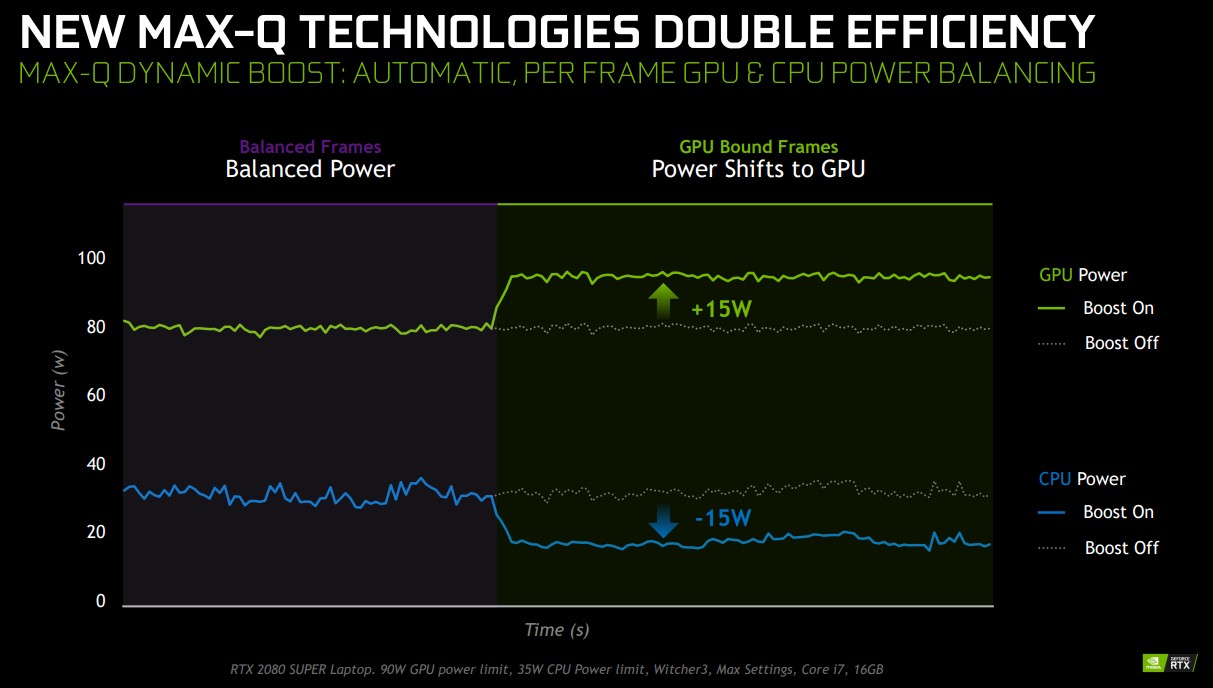 Gaming on battery can be prolonged on the MSI GE66 Raider all thanks to a huge 99.9Wh battery and the second generation Max-Q Technology of the NVIDIA®️ GeForce®️ RTX 2080 SUPER™️, it features double the efficiency of the first generation Max-Q technology with new features such as Dynamic Boost, which balances power between the GPU and CPU while delivering playable frame rates on battery without increasing power consumption.

The huge 99.9Wh battery adheres to airline regulations for the maximum battery capacity allowed on a plane, so you can safely transport the laptop everywhere you go while enjoying an impressive battery life .
Super fast 300Hz display for a more responsive gameplay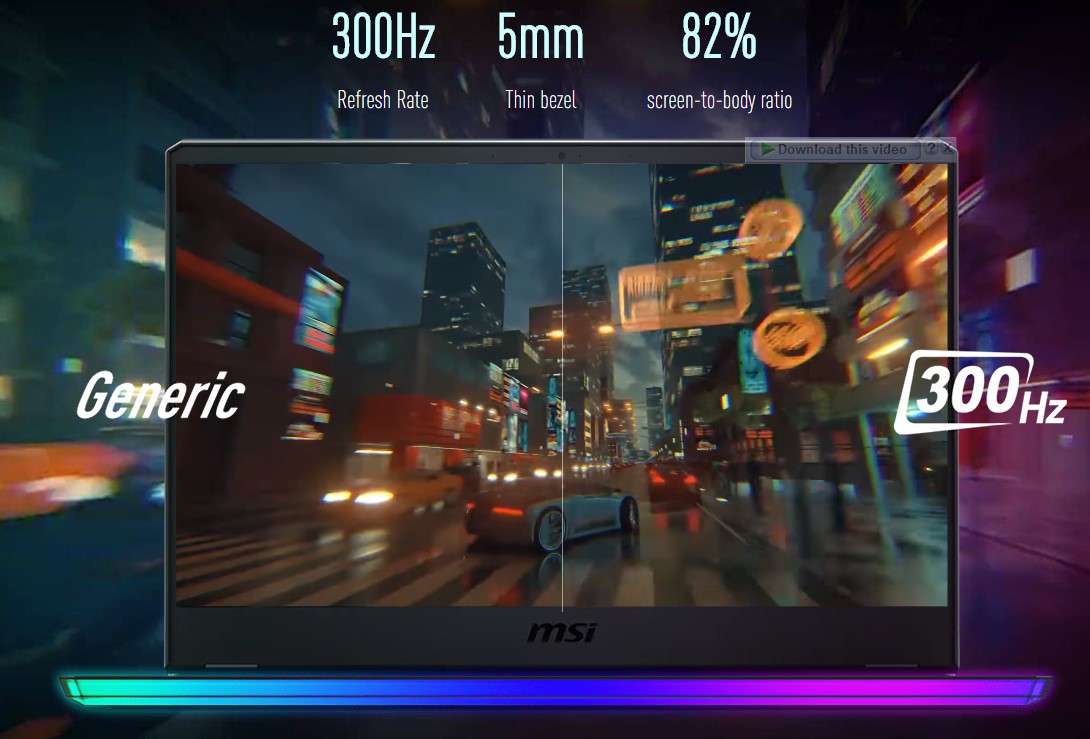 Speed is key to an enjoyable gaming experience, that's why gamers will enjoy the super fast 300Hz refresh rate display of the MSI GE66 Raider, games with high frame rates such as Valorant, CS:GO and Dota 2 will be able to take advantage of this as it allows gamers to respond faster to movements and eliminates any fatigue caused by slower displays.
The only gaming laptop with a Full HD webcam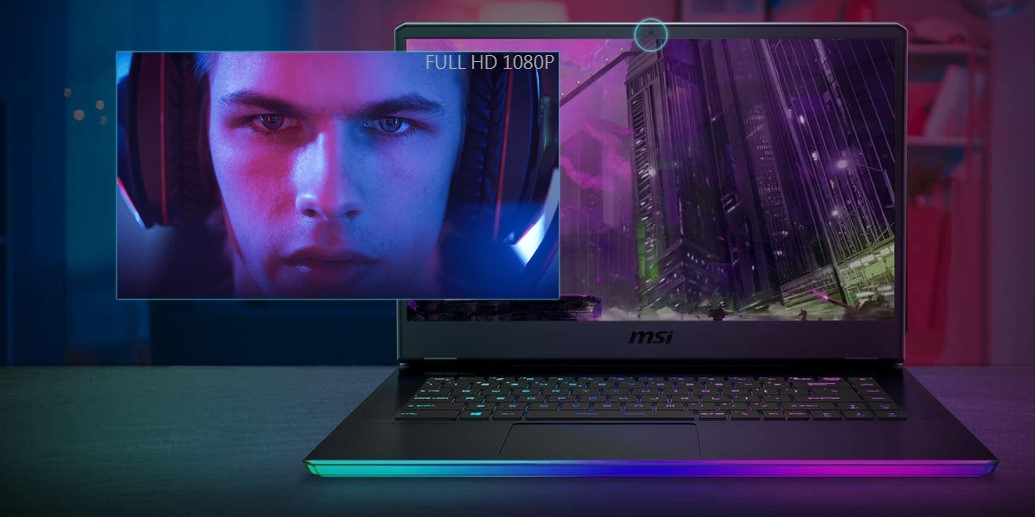 Don't use an external webcam or compromise for a low quality built-in webcam, because the MSI GE66 Raider is the only gaming laptop that comes with a built-in Full HD webcam, so that your video calls look clearer and your game streams will be more enjoyable as your audience see a better, more confident you on showing off your gaming skills.
The best selection of ports at practical positions

The MSI GE66 Raider isn't all gimmicky like some other gaming laptops, as it comes with a wide selection of ports and they are located at practical positions, where thick and messy cables such as Ethernet, display outputs, and power will go through the back, frequently used ports such as USB ports, SD card reader and audio jack are located on the side for easy access, which makes cable management an easier task and keeps desks clean.
This article is sponsored by MSI Malaysia.