Facebook Messenger is now safer with the new App Lock feature that requires Face ID or Touch ID to unlock your chats.
App Lock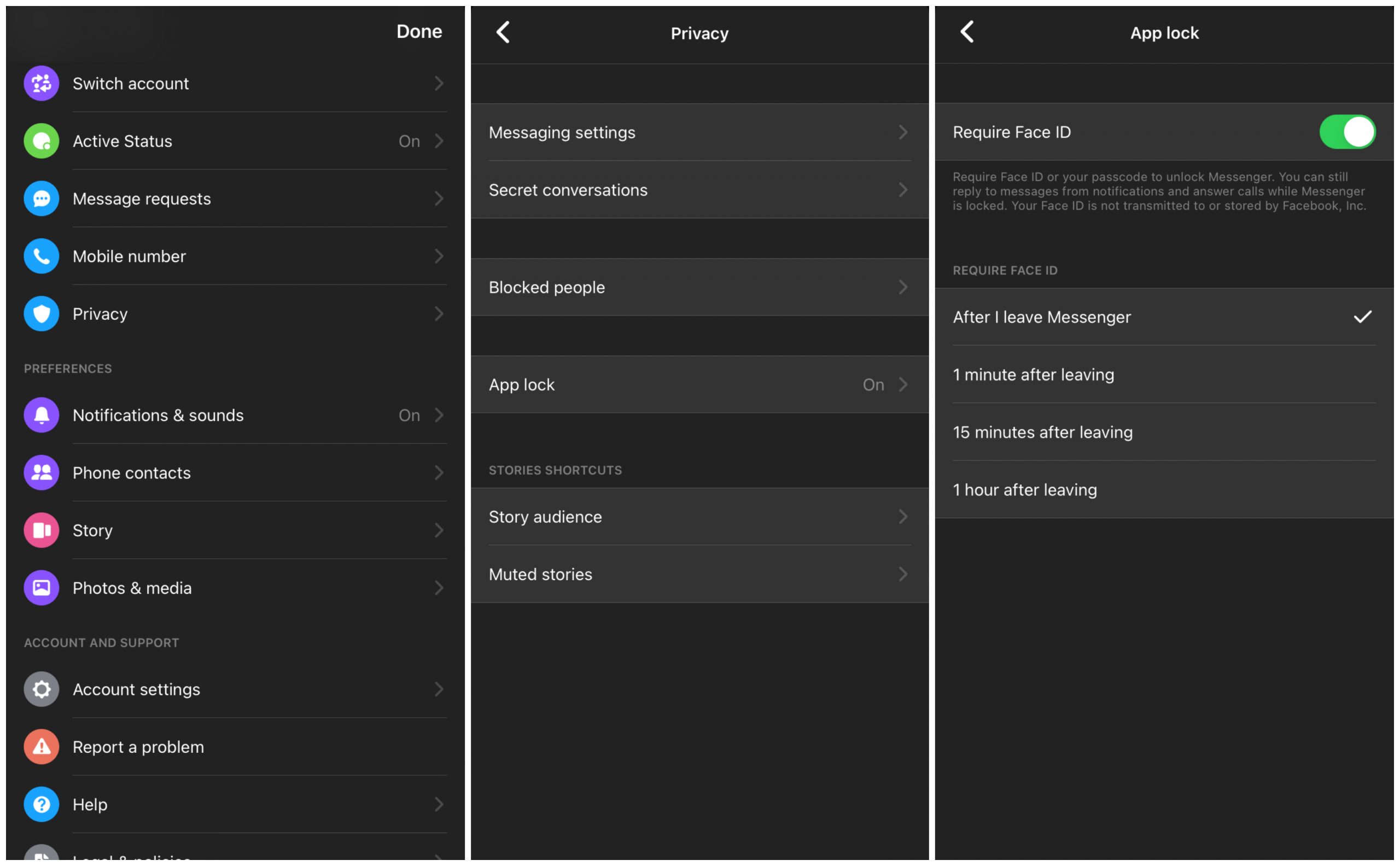 The new feature can be accessed in your Privacy settings and you can choose the duration before the app will require your Face ID to unlock your chats. It can be as soon as when you leave the app up to an hour after you've left. As of now, App Lock is only available on iPhones and iPads, but Facebook confirmed that it'll be available to Android devices in the future.
Privacy Settings
You can also access other features under the new Privacy settings including your story audience, muted stories and secret conversations. Facebook will be introducing more privacy features and they'll be listed under this Privacy section.
More upcoming features
Similar to Instagram's message controls, Facebook also plans to introduce similar controls to Messenger. With this feature, you can choose who can message/call you and who will be sent to your requests folder. There's also a chance that Facebook will implement blurring images in requests folder; you can choose whether to view the image or not before taking the next action.