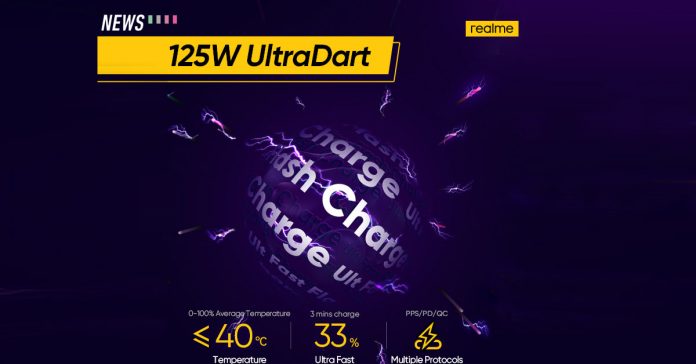 Just two days after OPPO reveals its 125W Flash Charge, realme followed with its announcement of the 125W UltraDart Flash Charge.
realme's 125W UltraDart Flash Charge comes as no surprise
The reason why realme didn't surprise us with its fast charging technology is due to the brand sharing the same parent company with OPPO. Since they have the same parent company, it's not shocking if these brands share the same fast-charging technology. Just like OPPO's recent 125W solution, realme also claims that it can fully charge phones with a 4,000mAh battery in 13 minutes without temperature control.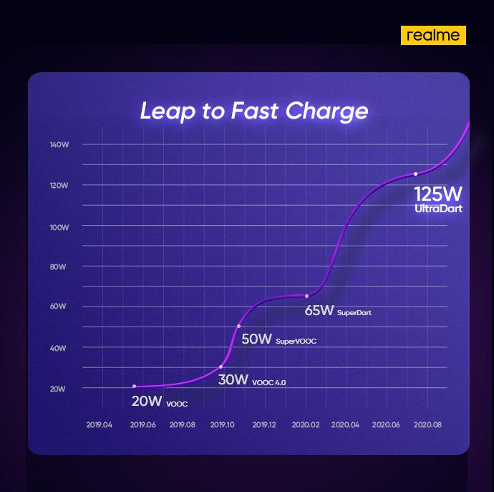 However, this fast-charging prioritises safety over speed, which is why it'll need 20 minutes instead of 13 to fully charge a device – this will ensure that the phone temperature remains below 40ºC at all times.
realme wants to bring 125W fast charging to all price segments
Unlike many brands that only include high charging speed in their flagship devices, realme has plans to bring fast-charging to phones in all price segments. In the future, we can expect realme phones – especially the 5G ones – to come with high-speed fast charging, even if they're lower-midrange devices. Plus, realme recently revealed that it'll be including a 6,000mAh battery in its upcoming device.