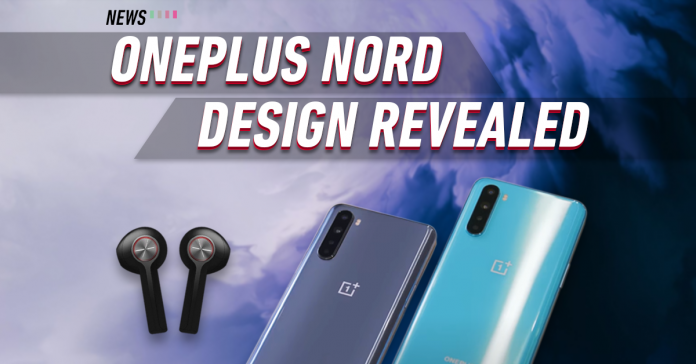 In MKBHD's latest video, co-founder of OnePlus Carl Pei has revealed the design on the OnePlus Nord and possibly, the OnePlus Bud.
OnePlus Nord's prototypes and final design
Before the design reveal, Pei showed some design prototypes of the phone, including one that comes with L-shaped camera setup and a shiny teal back. He also revealed that the company had last-minute changes to the design which led to a one-month delay. In the end, the final design consists of a plastic-looking back paired with a vertically-aligned camera setup that resembles the OnePlus 8 series.
Internal specs
Apart from design, Pei also confirmed that the OnePlus Nord will be equipped with a Snapdragon 765G chipset, NFC support but no official IP rating. It will also come with a 90Hz AMOLED display, Warp Charging and a 4,115mAh battery.
OnePlus Buds' design may have been revealed
Now what wasn't mentioned in the video is the pair of wireless earbuds Pei was wearing — some are speculating that it is the OnePlus Buds that OnePlus CEO Pete Lau has confirmed on July 14.
Lai also said that the wireless earbuds use a half-in-ear design for comfort, offer seven hours in a single charge and up to 30 hours when paired with their charging case. He also included an image of the earbud in the post and though it's not really clear, you can tell it shares similarities with Apple AirPods. However, the earbuds Pei wore is also different in colour compared to the one Lai revealed, so you should be expecting at least two colour variants.
The OnePlus Nord will be launching on July 21.