Synology hasn't been as aggressive as its competitors when it comes to routers, the company is still fairly new in the market despite being one of the best NAS brands but still, their first router managed to impress us previously with its excellent management software and performance, which brings us to today's review of the Synology MR2200ac, a tri-band WiFi AC mesh router.
Unlike its rivals, the MR2200ac's packaging isn't that interesting with an all brown cardboard box just like its NAS, Synology also doesn't sell it in packs so it could be difficult for first time mesh buyers to decide how many units they would need to expand their home network. Nonetheless, one will usually buy two of these as a start and you can easily just purchase more units if you require wider coverage.
The router features a basic standing design that looks somewhat dated and takes up space, but you'd be glad that it features a proper vent on the top that dissipates heat well, as most mesh WiFi I've reviewed tend to have heating issues after using for a certain period. The LED indicator not only shows the connection status but also signal strength to the main node, which helps setting up a slave node easier as you will know if you've placed it at the right place.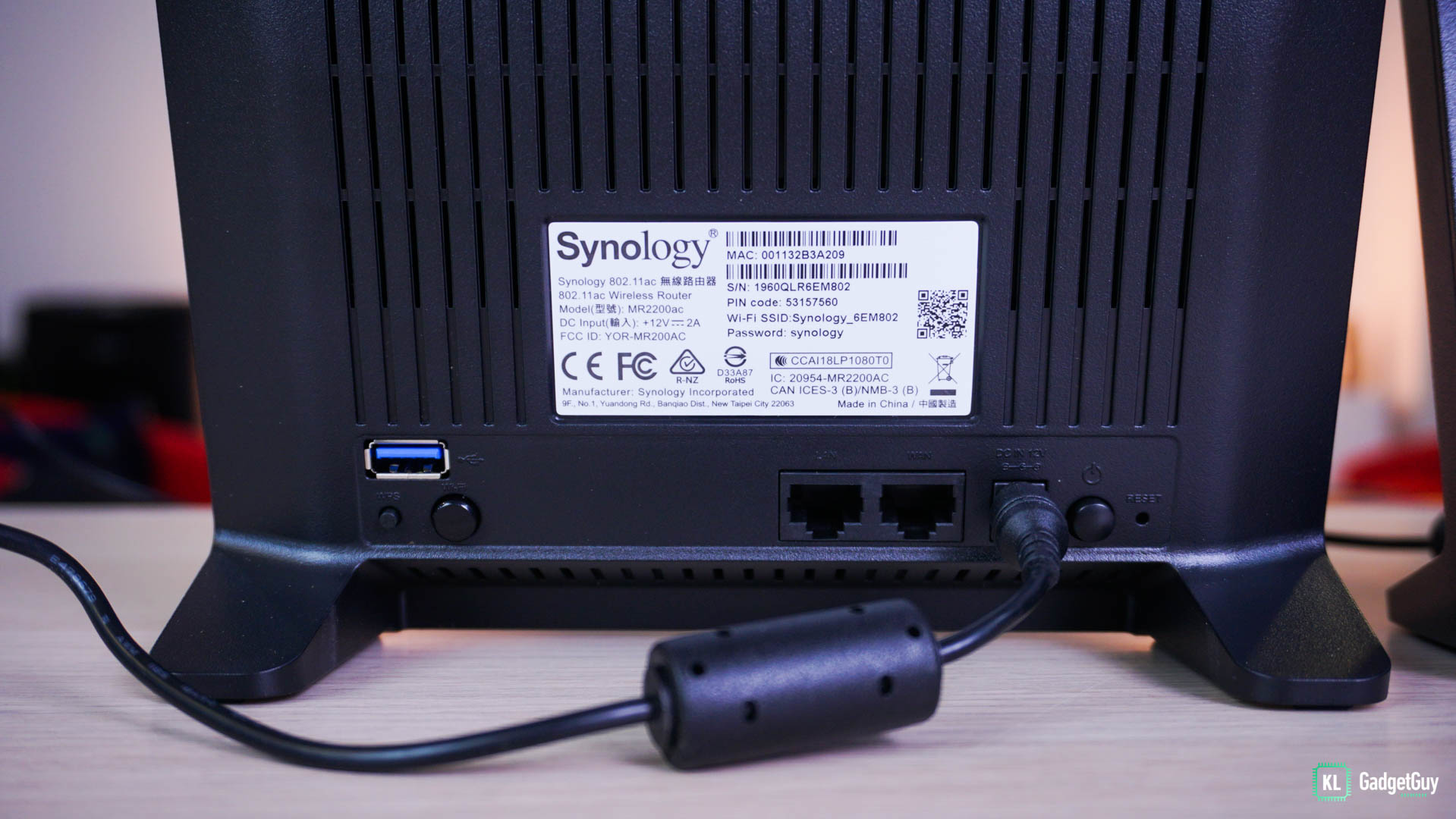 On the back, we find a USB 3.0 port for connecting external storage and printer, two Gigabit ethernet ports that can be either used as a WAN or LAN port, a WPS button is also present which many mesh routers don't have.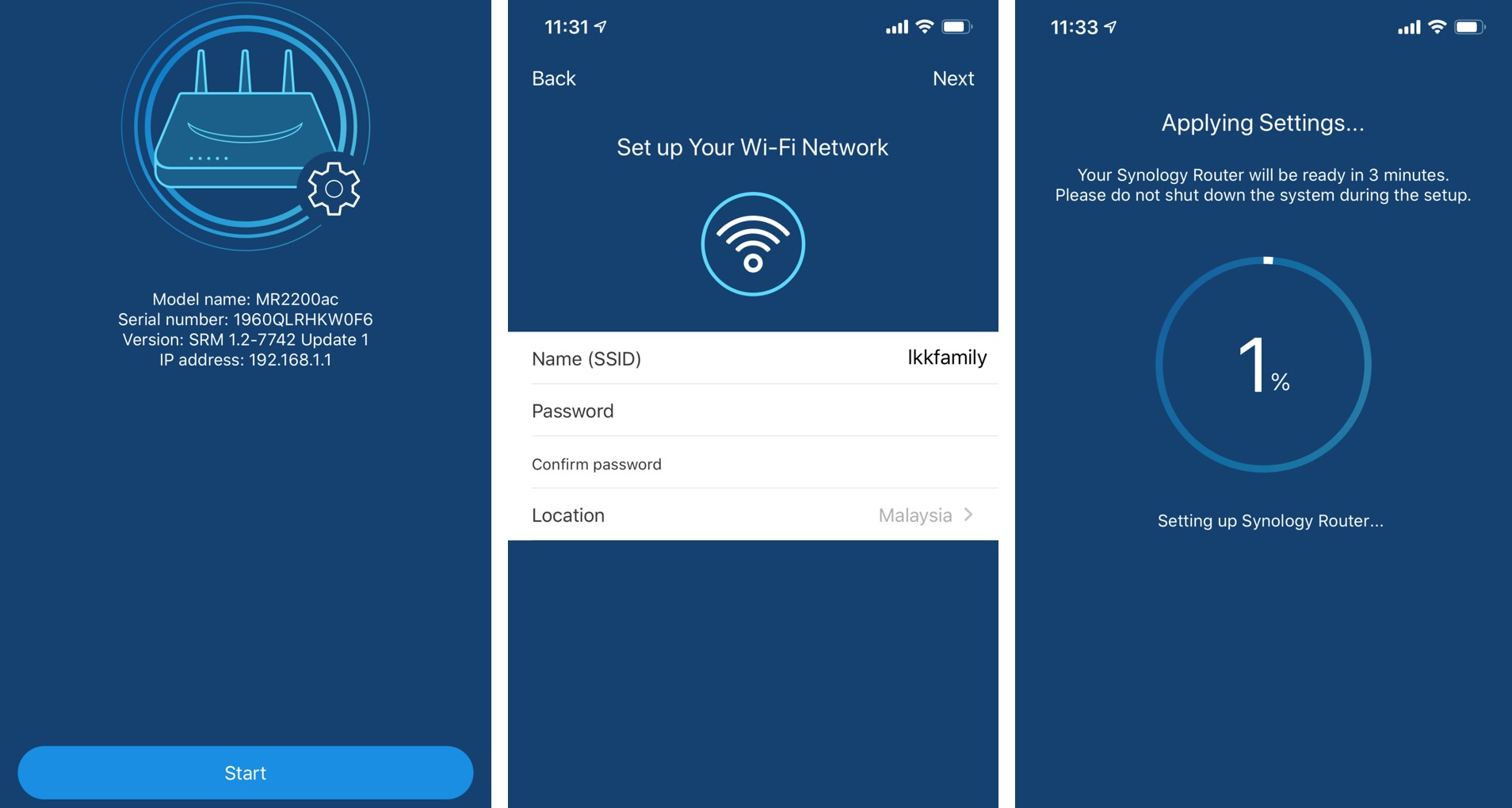 Setting up the MR2200ac for the first time is pretty straightforward using the DS Router app, which will automatically search for the router if you are using an Android phone, the setup instructions are pretty self-explanatory as you can see in the screenshots, however there isn't a final step to ask if you would like to set up a second unit, and this is where you will need to start digging around the settings to do that, the configuration in question is called WiFi Point.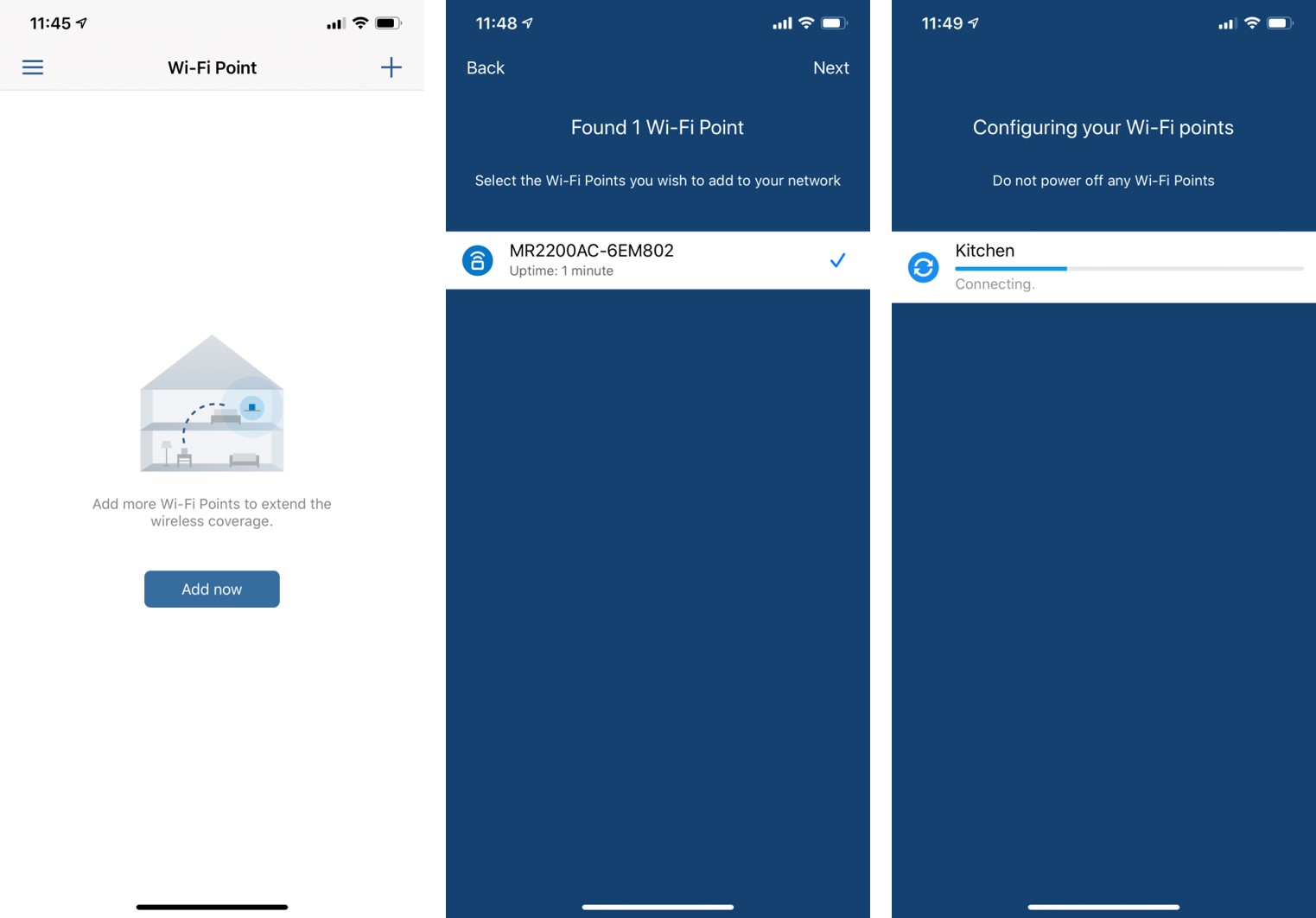 Once you are in, simply tap the "+" button on the top right and follow the instructions, your mesh network will be created in just a few seconds.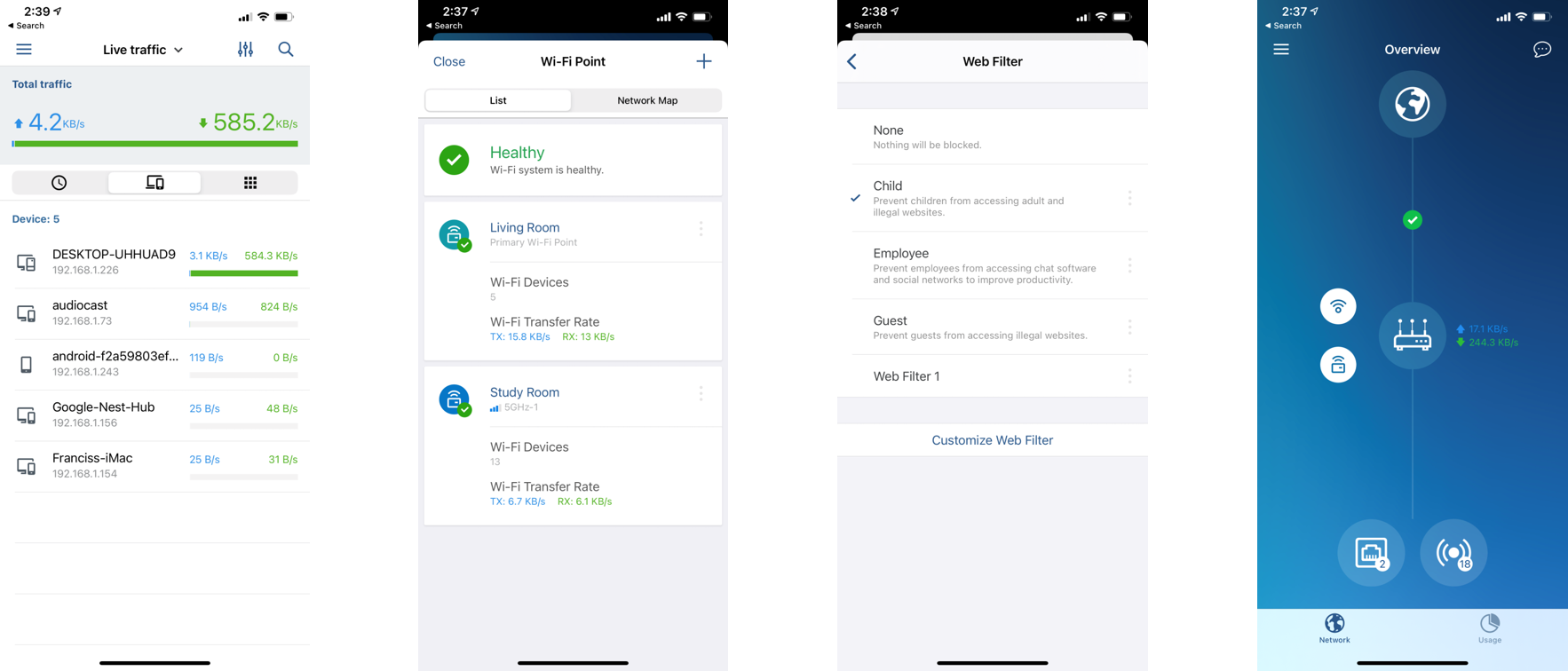 Synology's DS Router app may offer way lesser features than the full fledge web-based SRM (Synology Router Manager) OS, but it still offers several features that I really like, such as being able to understand the WiFi signal strength and bandwidth usage of every connected devices, it also has an extensive parental control feature where you can set the maximum time quota and schedule for a device, up to even search engine and YouTube content moderation, parents will absolutely love this feature.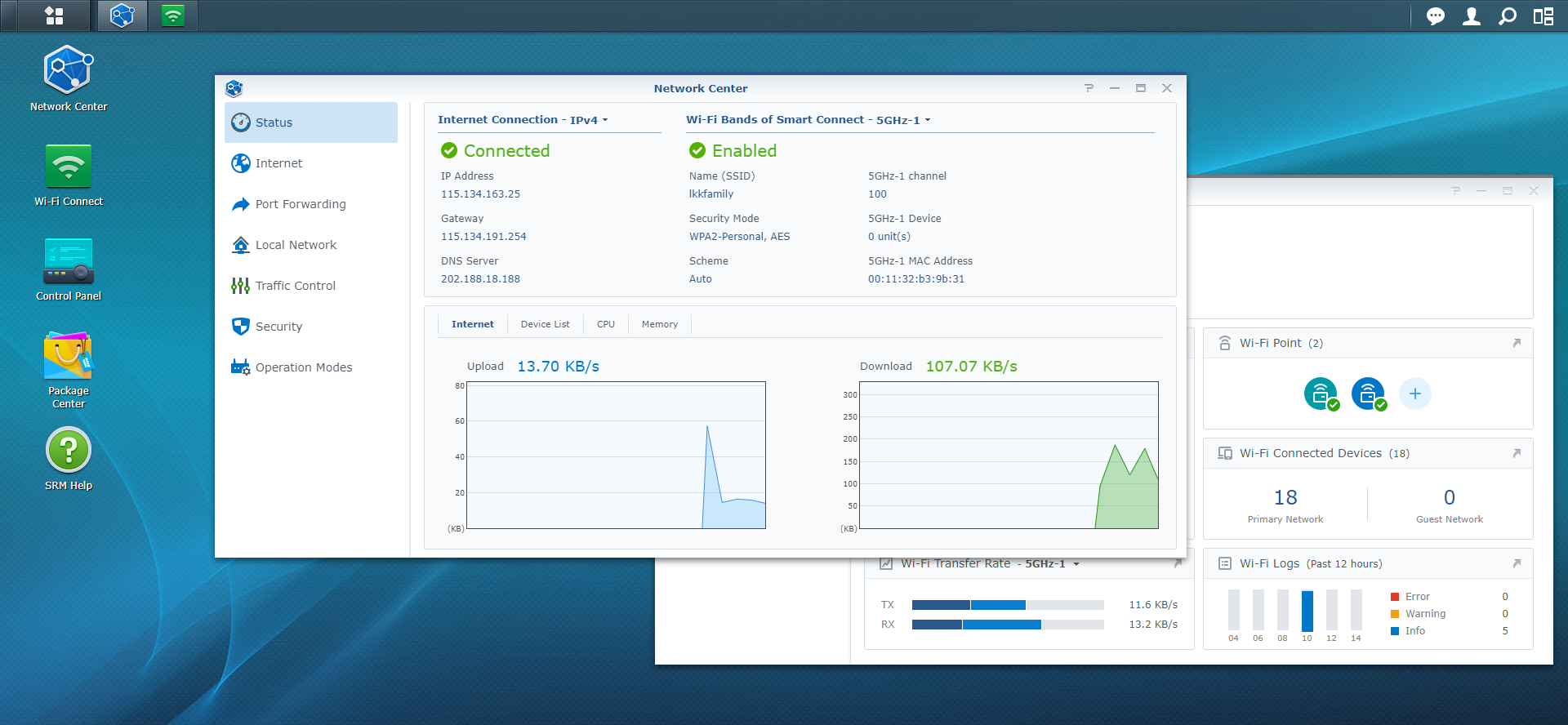 Users familiar with Synology's DSM operating system will find yourself comfortable with SRM's interface, but even for a new user, the router management software is really fun to explore around and you can easily add features from the Package Center, you will of course need to attach an external storage should you want to add more apps,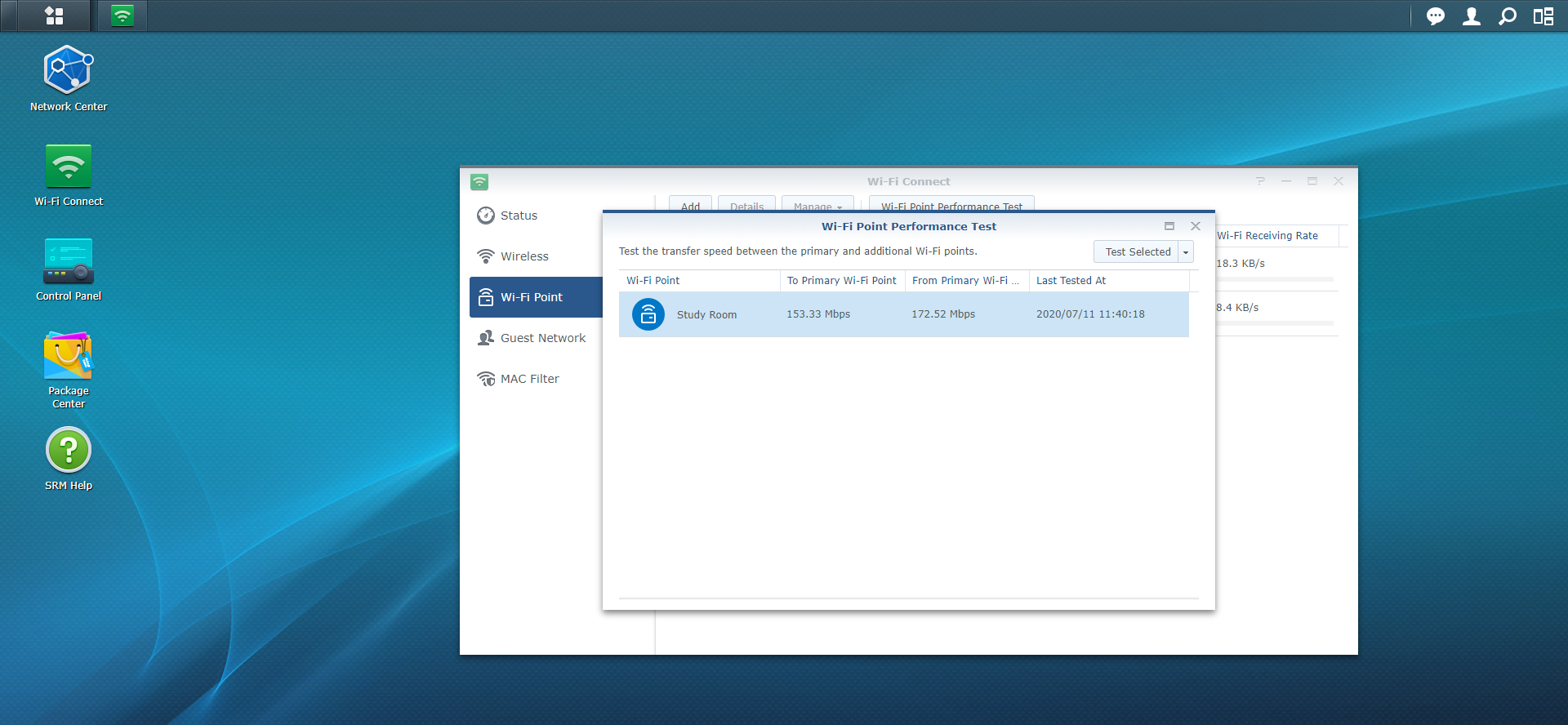 One feature that I absolutely love is the WiFi Point performance test feature, which lets you find out the maximum connection speed between the main and slave mesh nodes, this really helps a lot in determining if you are intending to perform wireless file transfer to a device that could be tethered to a specific node, while also ensuring that you are able to achieve your maximum Internet connection speed when your device is connected to the slave node.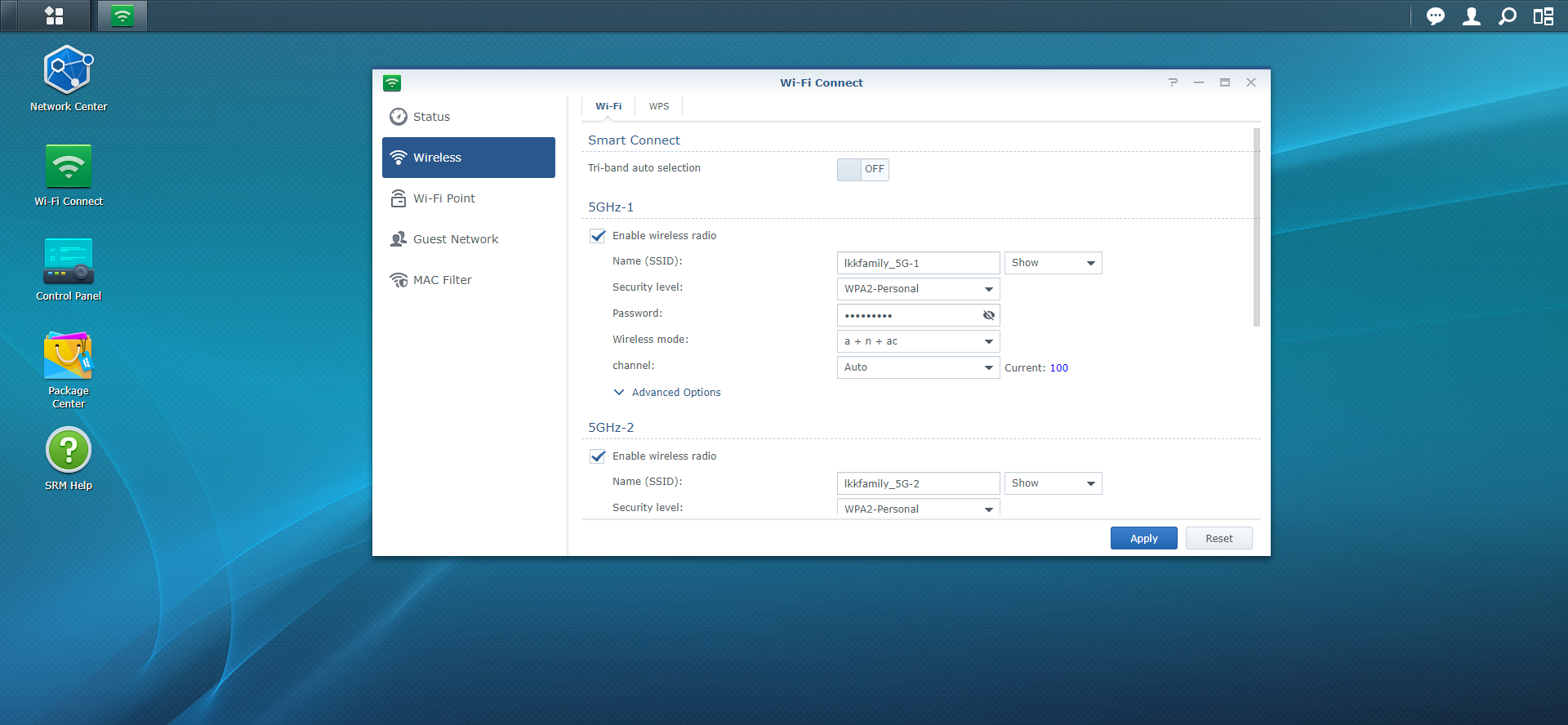 The MR2200ac is by far the only mesh WiFi system that lets you connect to separate 2.4GHz and 5GHz bands, but I'd recommend leaving the Tri-band auto selection turned on as you don't need to manually switch to a 2.4GHz access point when you are at a poor coverage area of your home.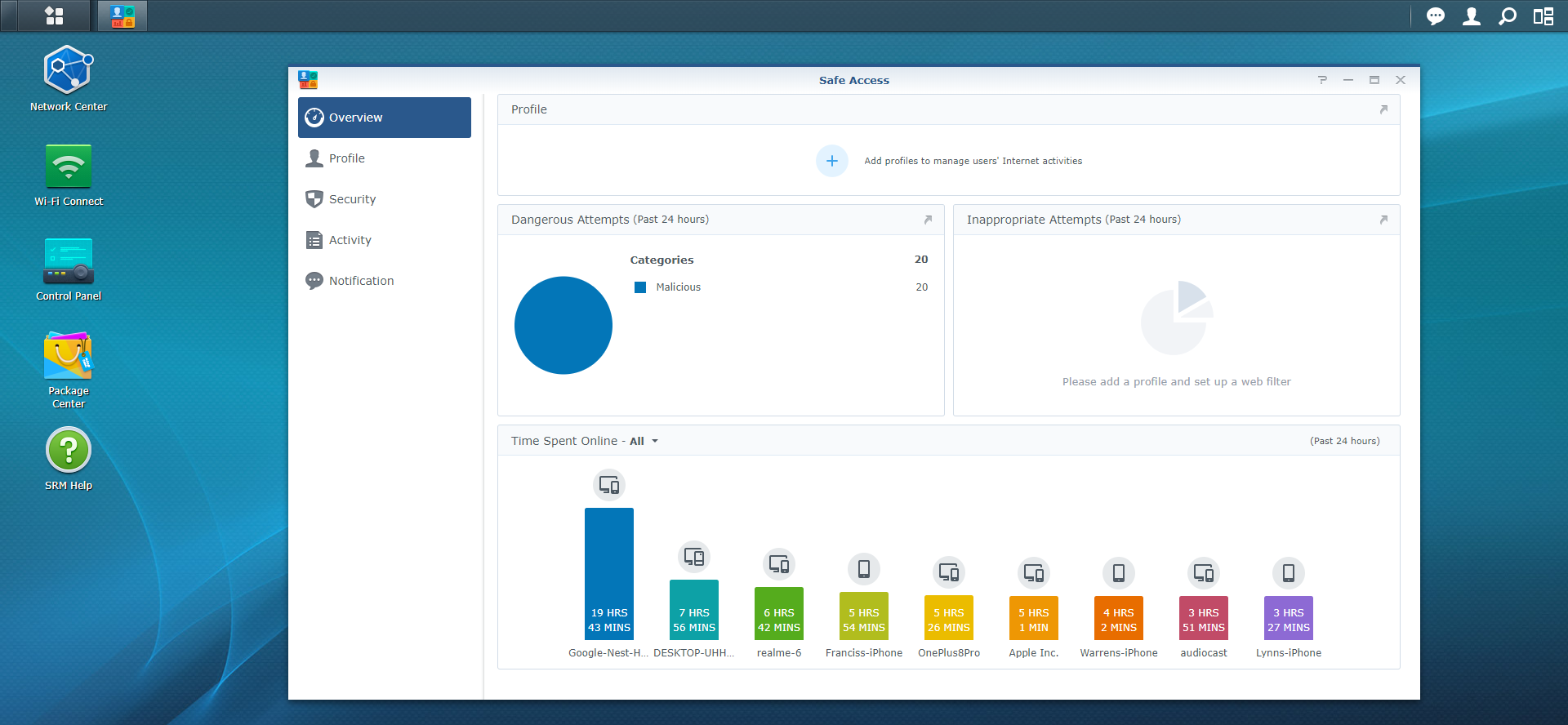 The Safe Access parental control feature on the web version shows you more data from various connected devices such as online duration and if there have been any malicious activities in the pass 24 hours.
Synology MR2200ac Performance and Benchmark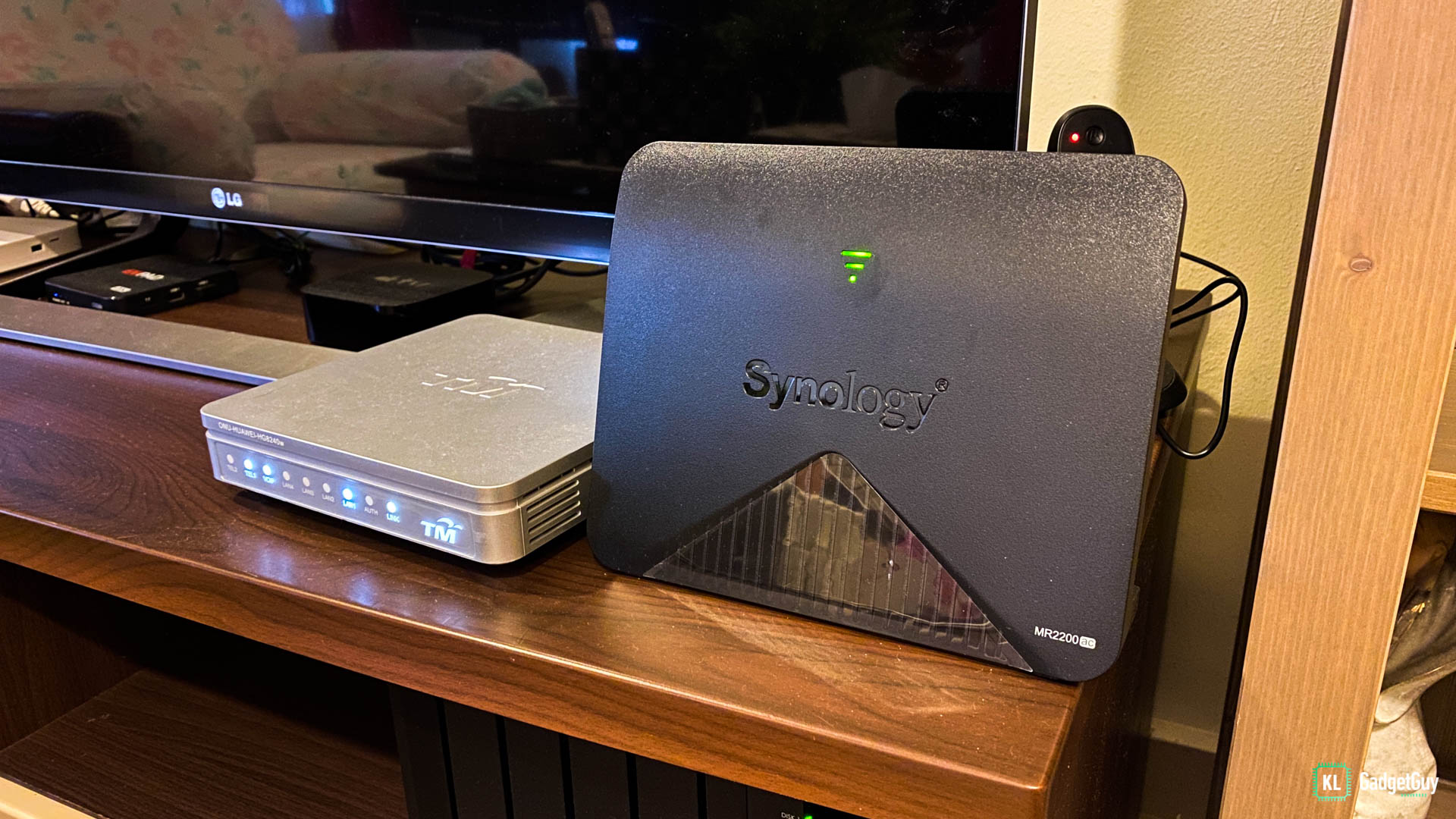 I live in a 3200sf house and like most Malaysian homes, there are several dead spots caused by thick walls. The MR2200ac is connected directly to a TM Unifi gateway with a 100Mbps service, while the second unit is placed in the study room where WiFi signals will get weak and it serves the extended study room area.
To find out the performance of the MR2200ac, I used a MSI GS65 with an Intel WiFi AX200 card to perform a Internet speed test and NAS file transfer test in five test points, the NAS is connected over an ethernet connection on the main MR2200ac unit located in the living room.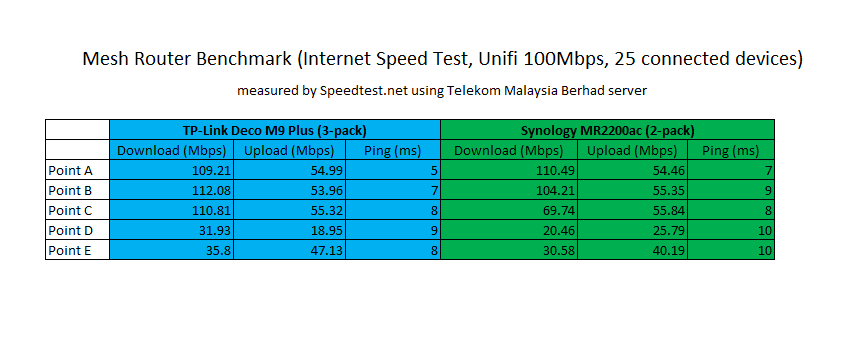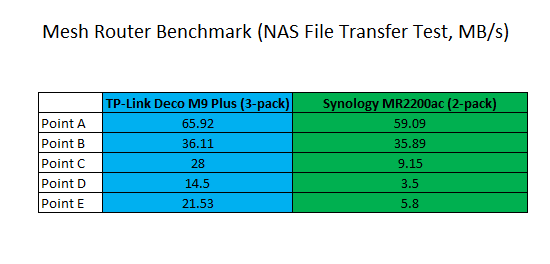 Comparing to a 3-pack TP-Link Deco M9 Plus system, the Synology MR2200ac performed rather closely on Point A and B, however starting from Point C onwards, we are starting to see a huge drop in transmission speeds and it doesn't look good, though we are still seeing a decent ping response time on all test points, this situation can probably be improved if we add on a third unit to the network, but still even when the 1st floor is given priority, Test Point A to D performed rather poorly, this is probably due to the 256MB RAM the router has, as the WiFi Test Point performance test shows 180Mbps of transfer speed from the main unit to the study room unit.
Should you buy the Synology MR2200ac?
The very reason you will want to look into the Synology MR2200ac is its unrivalled router management software which you can never get even on more expensive routers.
However, if we were to justify the value of a tri-band WiFi AC mesh router, the Synology MR2200ac definitely loses as it doesn't come in a combo package like its competitors, a single unit will already cost you RM600 and when you get three of them, you could already purchase a 3-pack WiFi 6 mesh system from competing brands. Hence, you have really got to be a Synology fan to even consider purchasing this.
The Good
Excellent router management software
Unit remains cool in operation
Decent 2.4GHz wireless performance
WPA3 security and comprehensive parental controls
The Not so Good
Limited coverage per unit
256MB RAM can limit number of clients as operating system already takes up much RAM
Expensive, doesn't come in packs
The Synology MR2200ac is available at Lazada Malaysia.