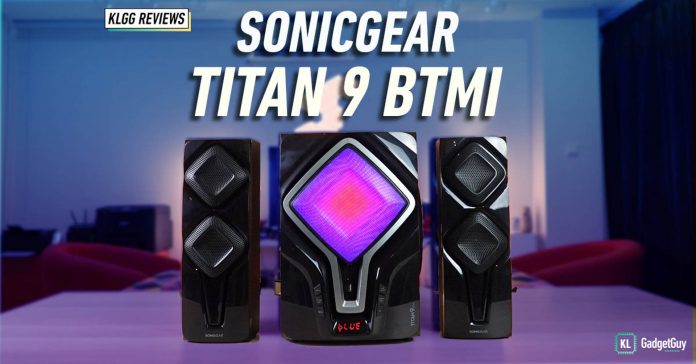 If your home entertainment setup is about all things big, then the SonicGear Titan 9 BTMI speaker (RM239) will fit right in – true to its name, this is one behemoth of a 2.1 audio system; but does its hefty size translate into impressive audio quality?  
Build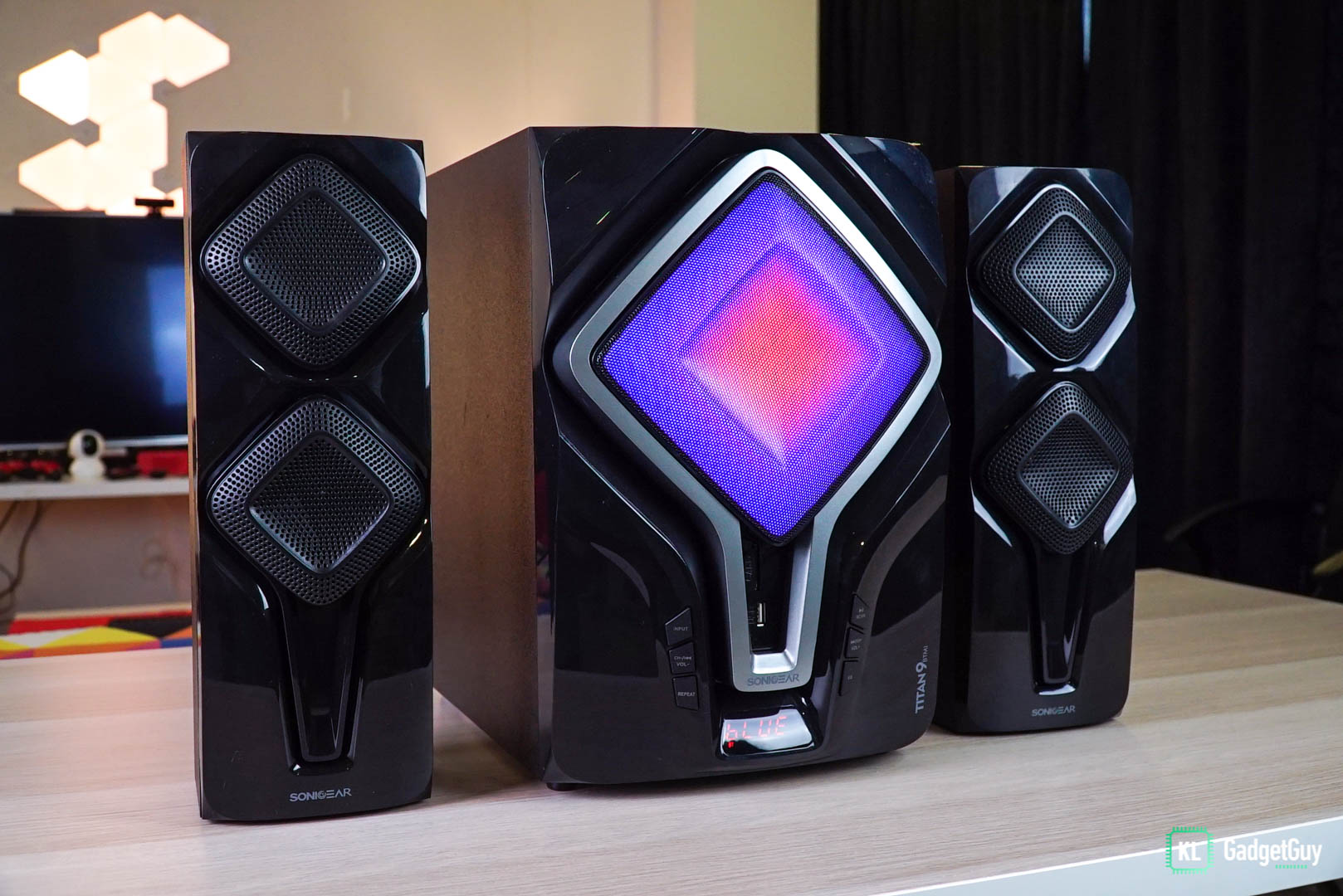 Depending on who you ask, the Titan 9's edgy façade can either look really tacky, or ice cool – for me, I think its diamond-shaped cutouts, silver-on-black paint-job, and RGB lighting on the subwoofer belong in bootleg nightclub from the 90s – but hey, to each their own right?  
You can also make do without the flashy lighting by turning it off using the remote control; speaking of which, the remote control is as basic as they come – black plastic cover with grey buttons; but don't let its simple exterior fool you – it packs a decent selection of controls like bass and treble control, volume up and down, mic volume control, equalizer preset change, input, and more.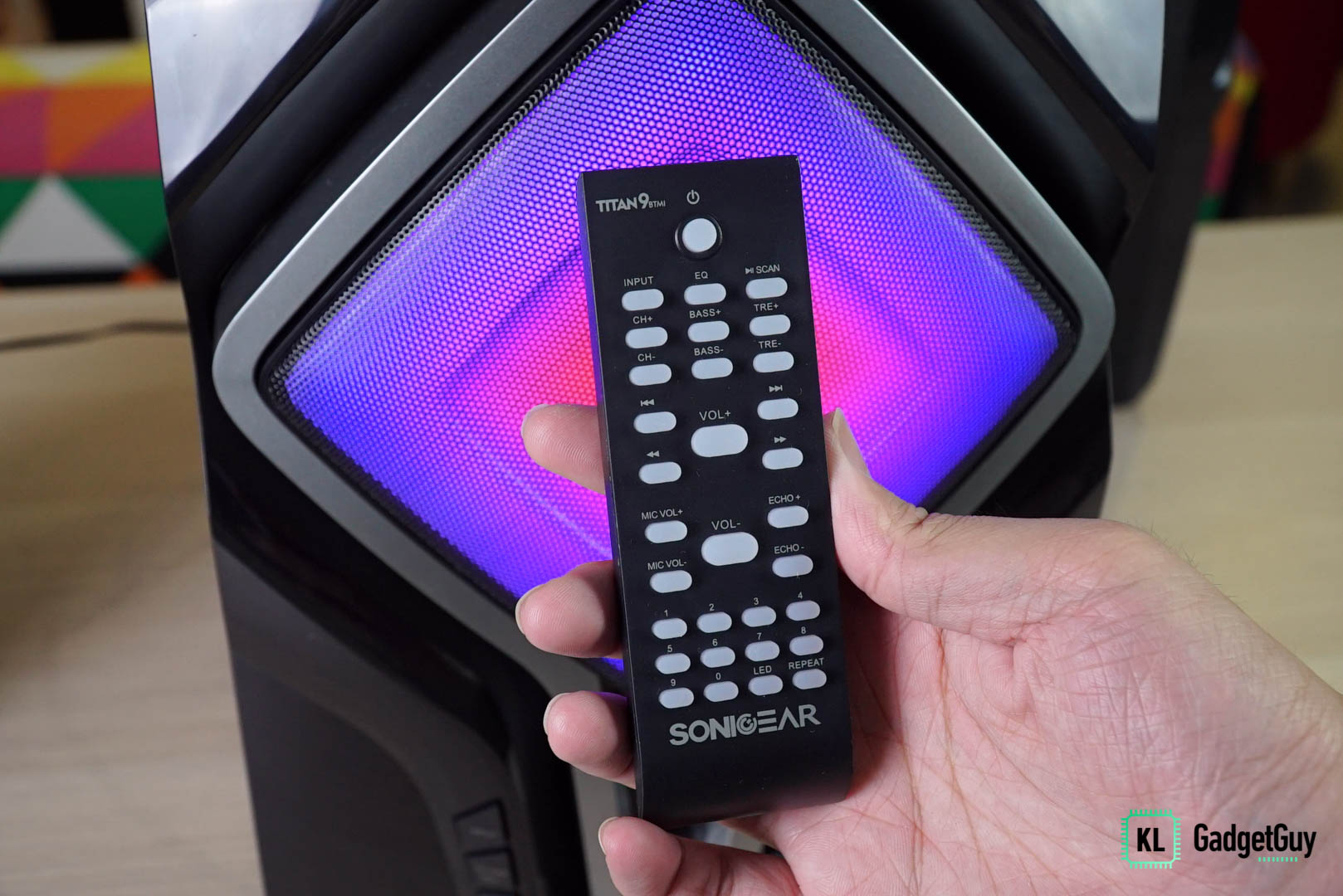 Measuring at 24cm x 36cm x 33.5cm (WxHxL) for the subwoofer and 12cm x 36cm x 12cm for the satellite speakers, the Titan 9 will take up quite an amount of space; so, these speakers are really meant to be used for your TV setup – but some pre-emptive area mapping wouldn't hurt.   
Features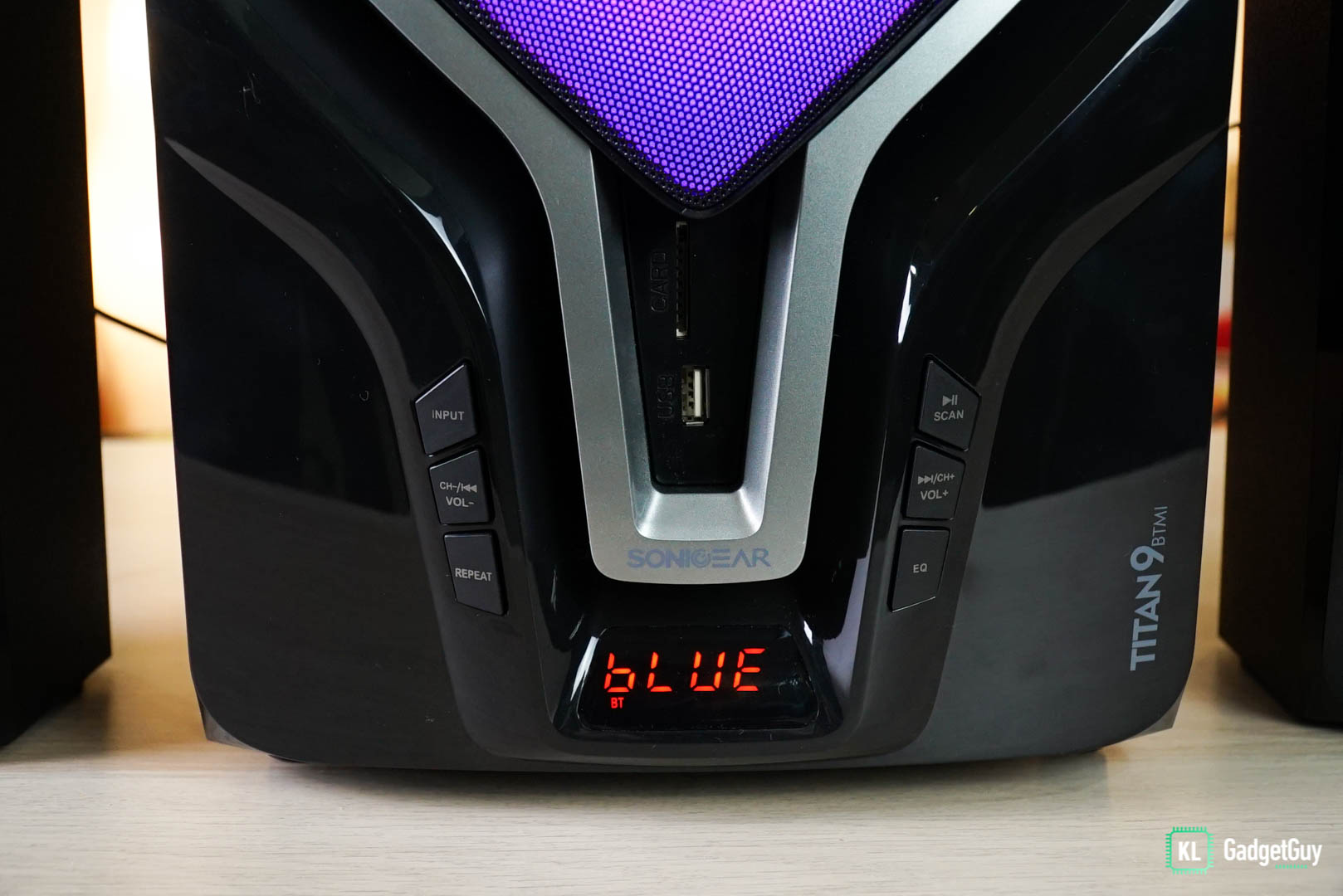 Looks aside, the Titan 9 actually packs all you need for an affordable 2020 entertainment system – it's Bluetooth-enabled, so hooking up your Spotify playlist on this is simply requires you to pair your device with the Titan 9. If you prefer something more analogue, you can also hook it up via an aux cable.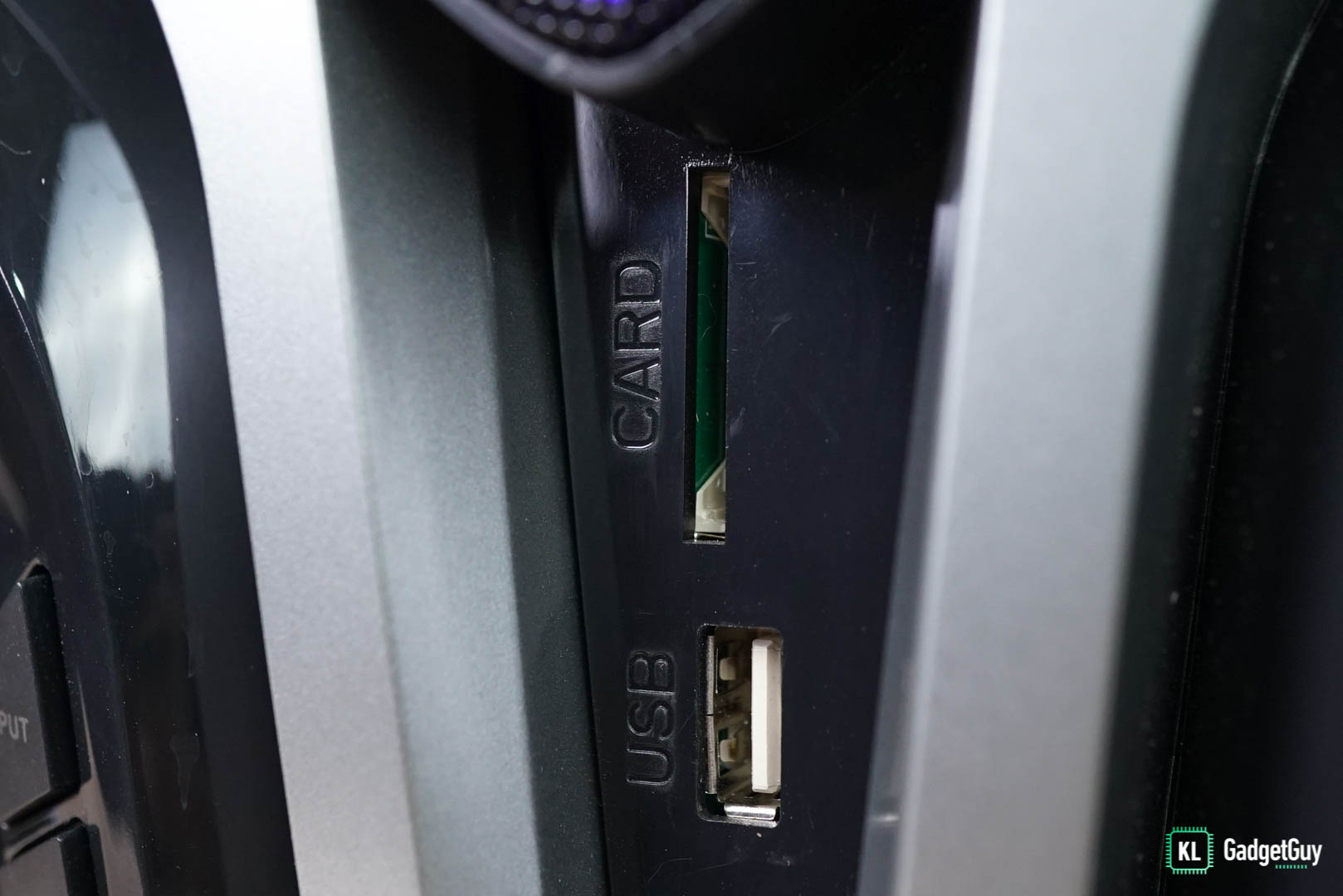 There's also FM mode for radio, and the speakers play MP3 and FLAC format files off your SD card and USB pen drive for MP3 and FLAC formats. It's plug-and-play for the latter two; however, FM mode may require you to plug in the antenna that comes in the box depending on your surroundings.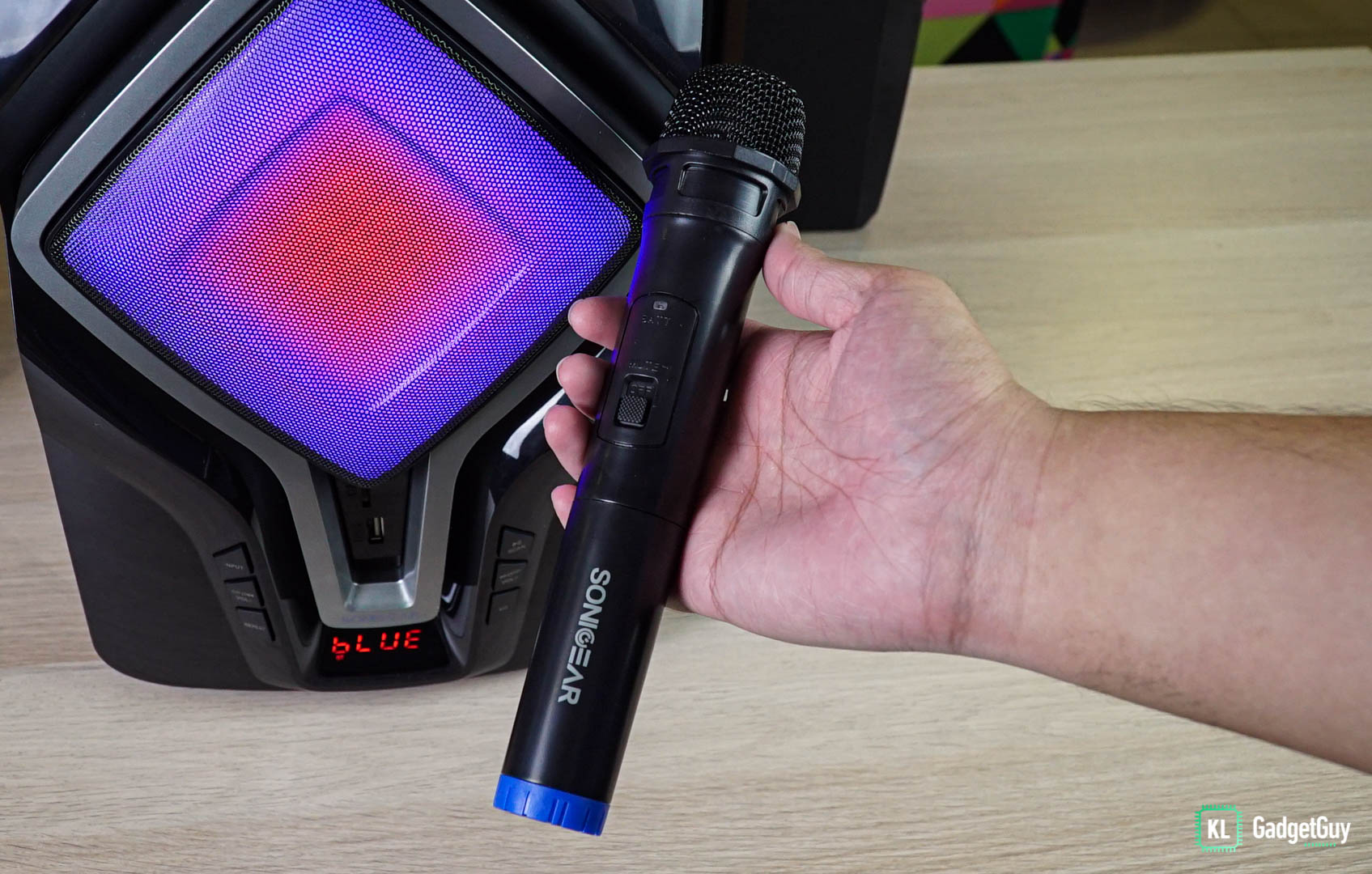 If you're worried the speakers aren't loud enough to wake up your neighbours, the Titan 9 comes with a wireless mic too so you can lay bare your sumptuous vocals for all to hear. Call it gimmicky if you want, but the mic works flawlessly and lets you hum to your favourite karaoke tunes on YouTube. 
Audio quality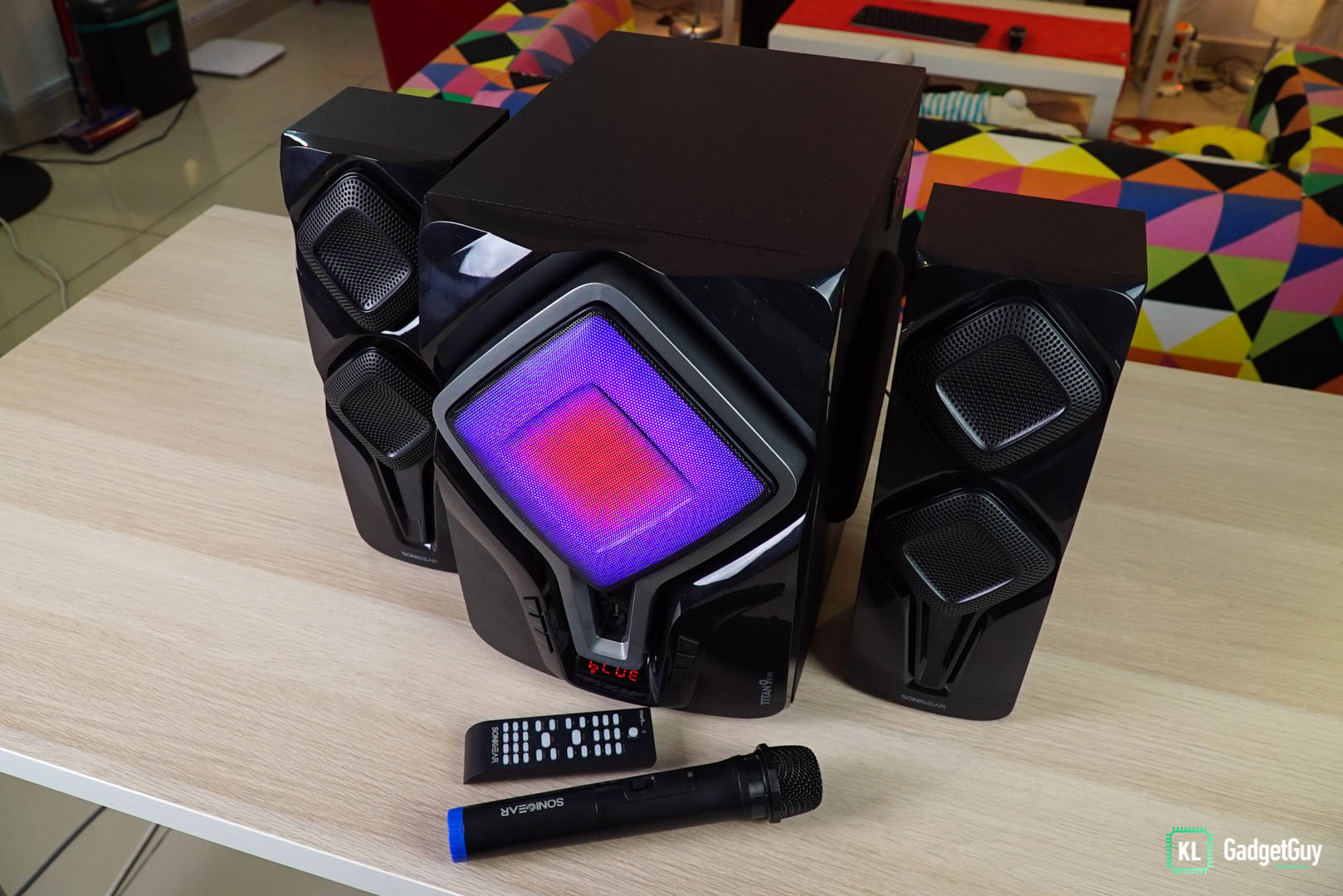 The subwoofer packs a 3.5-inch driver with an 30W RMS output rating, while the satellite speakers pack 3-inch drivers with 15W RMS outputs each. According to SonicGear, the Titan 9 is capable of a peak output of 120W, which is plenty loud for a home speaker. 
It can handle high volumes just fine without sounding too harsh – though an everyday scenario wouldn't see it amped up to its maximum anyways. Should you find yourself being the guy to bring a speaker to a house party, rest easy knowing that the Titan 9 can get the job done.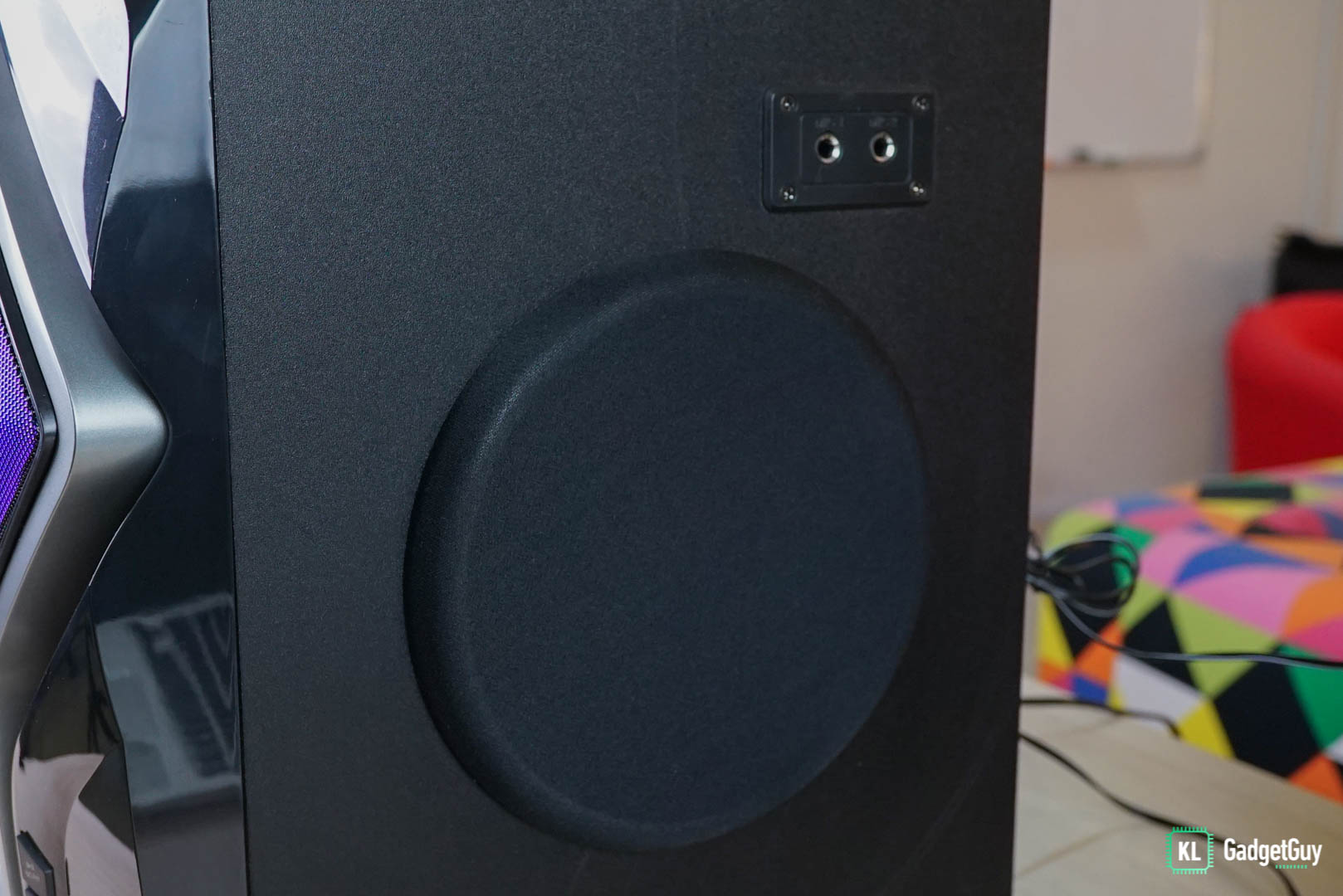 The Titan 9 is great for listening to bassy tunes like EDM, or even a film that's jam-packed with explosions. What the speakers don't do so well are in the higher frequencies – treble and vocals aren't as crisp as I would've liked; plus, there's very little depth in the overall output too.
You can offset that a little with some tweaking using an equalizer app if you're outputting via Bluetooth; otherwise, you're limited to adjusting the bass and treble volumes using the speaker's remote control. All the same however, you're not going to get the richest audio from this affordable audio system. 
So what the Titan 9 really is good for are for bass-heavy music – the kind you'd hear at a bootleg nightclub from the 90s – wait, is this why the speakers look like this?! 
Verdict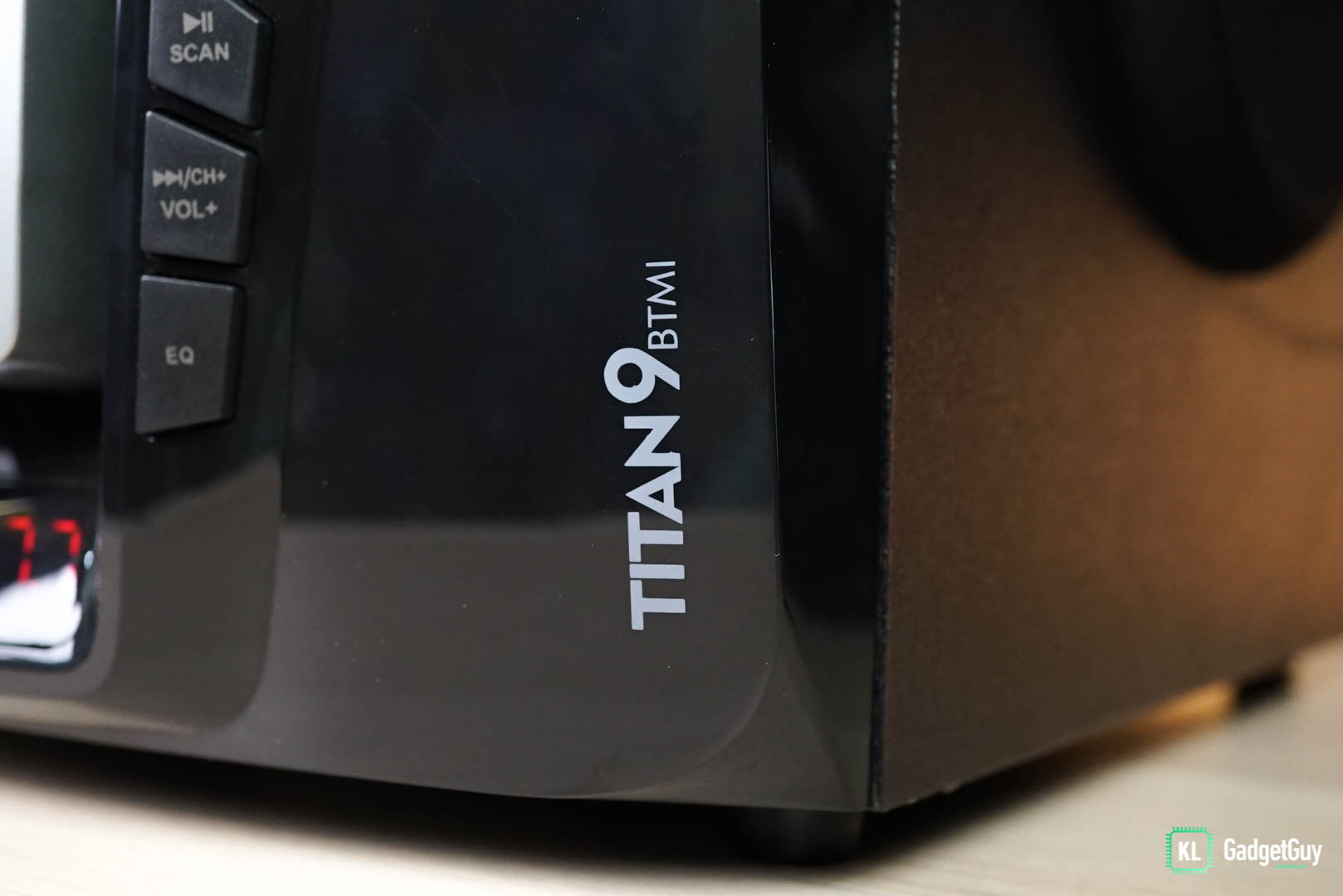 Jokes aside, the SonicGear Titan 9 is a decent pick up for those who want something loud and punchy that'll fill a room of any size. It's also easy to set up and packs enough features to be useful at any event –although you'll mostly be using Bluetooth or hooking it up with the aux jack anyways. 
The addition of a mic is a welcome one, great for a quick singalong session with the family; or you can  also opt to get it with two mics if you've a hankering for a duet. 
The SonicGear Titan 9 is available is available via the brand's official Lazada and Shopee pages. 
The Good
Impressive bass
Several input modes
Loud output volume
Plug-and-play
Surprisingly useful wireless mic
The Not So Good
Lack depth in audio
Tacky design
Fingerprint-magnet finish