Intel's Thunderbolt 4 is the upcoming generation of catch-all cable standard, and it's starting to take shape as the company unveiled the list of things the TB4 is capable of offering users.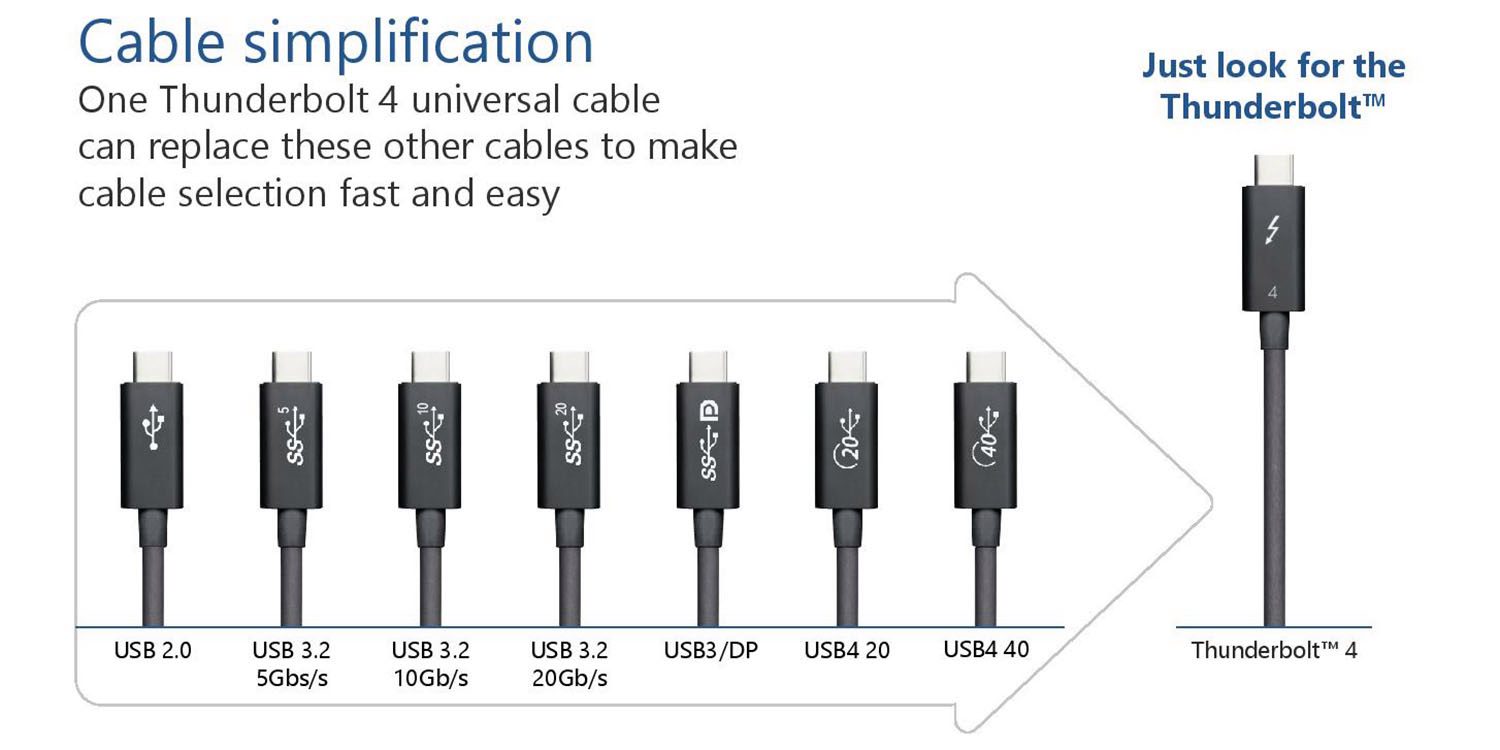 It'll be compatible with USB 4, which is a royalty-free standard, and it offers 40Gbps of throughput – with that, Intel also showed off an extension dock with three TB4 downstream ports that feed off of that 40Gbps connection.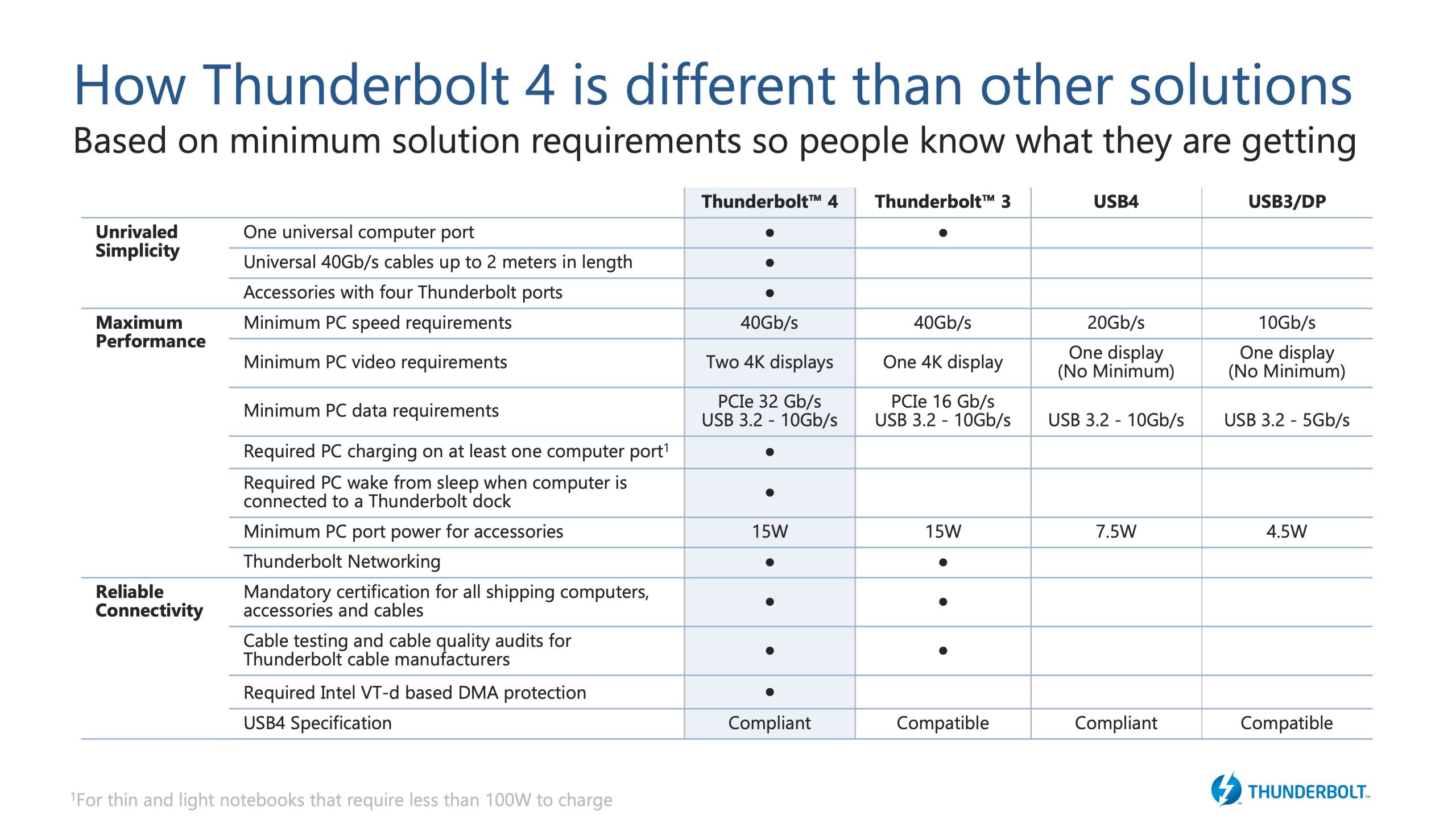 The new standard also allows support of up to two 4K monitors, or one 8K panel; it powers external GPUs with a PCIe connection of 32Gbps with storage speeds of up to 3,000MBps.  
With this, Thunderbolt 4 can replace HDMI and DisplayPort cables to streamline your cable management using USB-C. The standard will debut in Intel's Tiger Lake CPU laptops later this year, and we should expect more adoption for TB4 next year.