Microsoft offered Microsoft Defender ATP for Mac about a year ago; the company is now offering the same for mobile operating systems like Android.
Now, Microsoft Defender can offer protection from phishing, block unsafe connections, and enhance protection to prevent breaches by malicious apps or malware.
Microsoft Defender ATP for Android provides web protection
With Microsoft Defender, Android devices can be protected from unsafe websites and URLs with the help of Microsoft SmartScreen technology. When access to malicious apps or sites are blocked, both the user and the security team will be notified. Users can then choose to allow the connection, report the URL as safe, or dismiss the notification.
The same works with unsafe network connections that might be made without the user's knowledge. The same thing happens — user and security team are notified and the user can choose to allow or report the connection. 
Malware scanning & sensitive data protection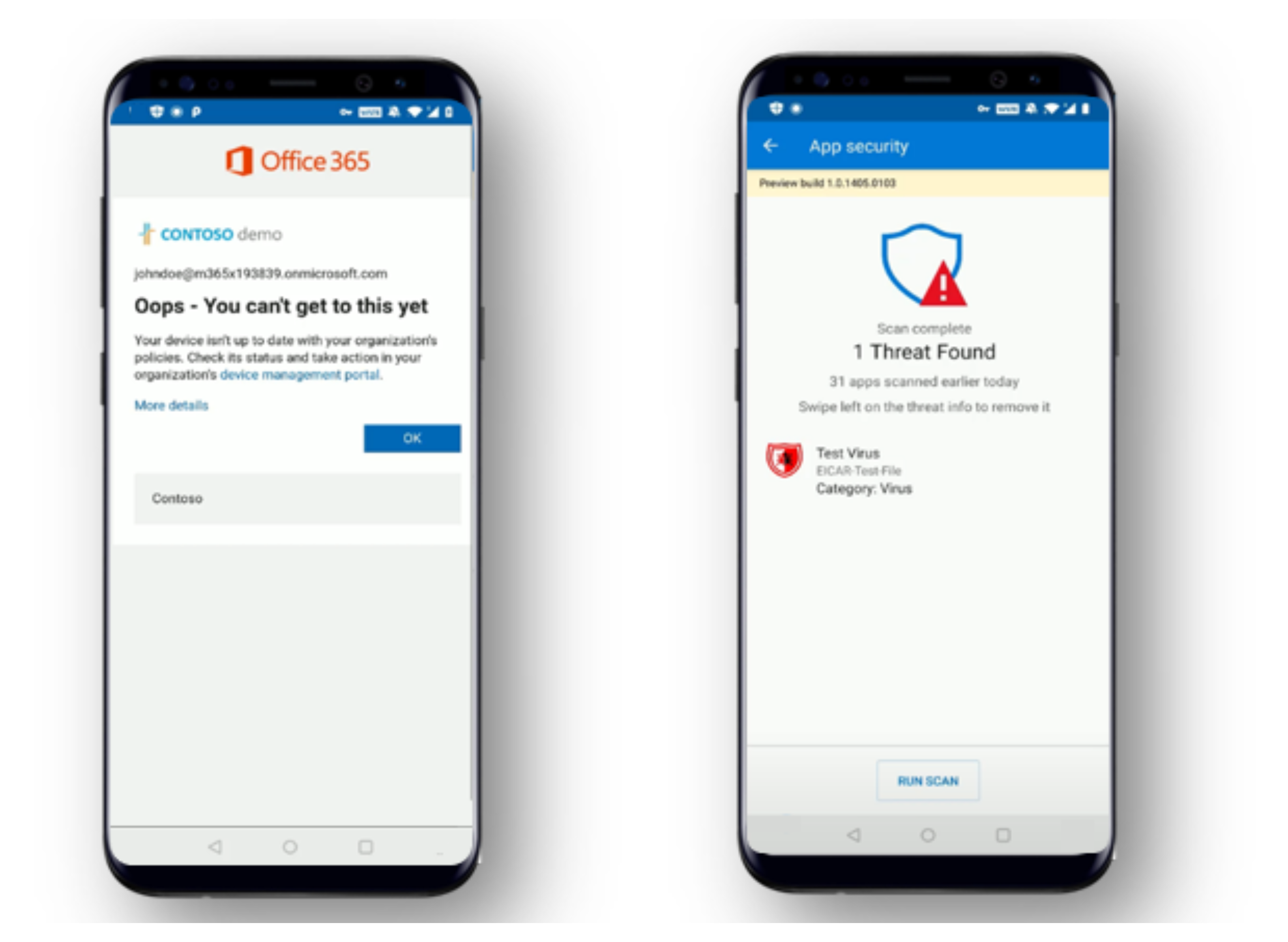 Microsoft Defender will also scan all the apps and files that are being installed/downloaded on Android devices to detect malware and potentially unwanted applications. If the apps are safe, there will be a notification to alert users.
Using Microsoft Endpoint Manager, Microsoft Defender offers multiple layers of protection to prevent access to sensitive information. If an Android device is detected to be compromised, the device will be flagged and Conditional Access will be activated to prevent access to corporate assets. However, access can be restored once the device removes all the malicious apps and files.
For more information, check out Microsoft's tech community or start the free trial here.