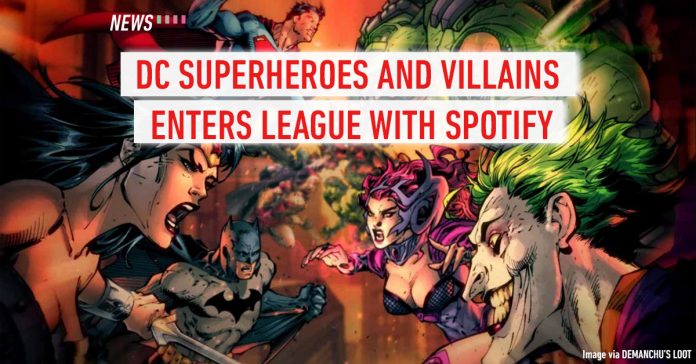 Spotify has recently partnered with Warner Bros. to offer new podcasts to the streaming platform, featuring DC characters.
DC characters are coming to Spotify?!
Your favourite superheroes and villains will be coming to Spotify soon in the form of podcasts. Warner Bros. plans to add "timeless titles as sated-alone podcast series" which will allow Spotify users to enjoy their favourite stories directly from the streaming service.

In Spotify's announcement, it was revealed that business and strategy will be handled by Warner Bros. Digital Networks; the creative content and programming will be handled by Blue Ribbon Content and the marketing, advertising and shows distribution will be under Spotify's responsibility.
Future collaborations
Apart from the timeless titles and narratives, Spotify also revealed that there will be "new programming from original intellectual property" but there are no elaborations yet. This could mean that there will more new DC contents that are exclusive on Spotify in the future.