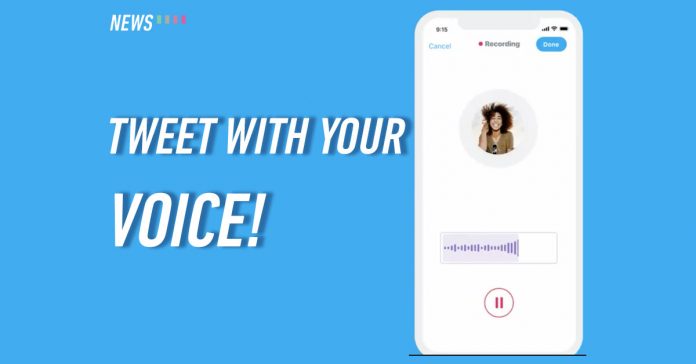 Twitter is adding "voice tweeting" to its platform and it'll be released to a limited number of iOS users for now. This new feature will continue to roll out to other iOS users in the coming weeks, but Android users will not be receiving the update just yet.
You can Tweet a Tweet. But now you can Tweet your voice!

Rolling out today on iOS, you can now record and Tweet with audio. pic.twitter.com/jezRmh1dkD

— Twitter (@Twitter) June 17, 2020

There's a reason why Twitter threads exist on the platform; the 280-character limit is simply not enough for users when they want to share long stories. In the end, they'll have to post several tweets that turn into a thread. 
Up to 140 seconds of audio
Tweets with audio are rolling out on iOS and we only have one thing to say about it pic.twitter.com/CZvQC1fo1W

— Twitter (@Twitter) June 17, 2020
With the new feature, users will be able to include an audio clip in their tweets which supports up to 140 seconds of audio. That's more than two minutes and if you exceed that, there'll be a new voice tweet which will then result in a Twitter thread. Users can also play the voice recording while they're scrolling through other tweets on their news feed.
The downside
This new feature does sound interesting, but the downside to it is probably the inability to get information as quickly as reading a tweet. Plus, this might be less appealing to some, causing them to just scroll past tweets — despite the possibility that the tweet is interesting and informational.
Previously, Twitter also added new functions on its web platform that allows users to schedule and draft their tweets.