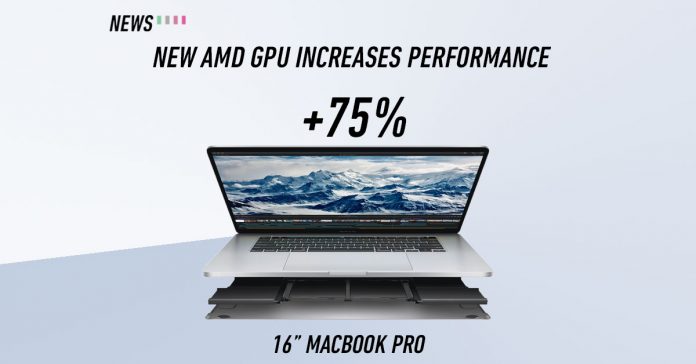 Apple just released a new graphics option for its 16-inch MacBook Pro, the brand new AMD Radeon Pro 5600M GPU with integrated HBM2 memory.
New AMD graphics option for faster performance
TechCrunch reported that the 16-inch laptop will be 75% faster in graphics performance as compared to the Radeon Pro 5500M. The 16-inch MacBook Pro will also have up to 3.5x faster performance than the previous-ten 15-inch MacBook Pro; this makes it a better choice for pro consumers who need high processing power in video editing and 3D rendering.
Price (16-inch MacBook Pro with AMD Radeon Pro 5600M)
The base model for the 16-inch laptop is currently priced at RM12,199, but if you choose to get the AMD Radeon Pro 5600M with 8GB of HBM2 memory, you'll need to spurge another RM2,800 — yes, it's that pricey.
New SSD kits for Mac Pro
On a side note, Apple also added SSD kits that can be purchased to be installed on your own in your Mac Pro. Each SSD kit comes in two models with the following options: 1TB, 2TB, 4TB and 8TB.