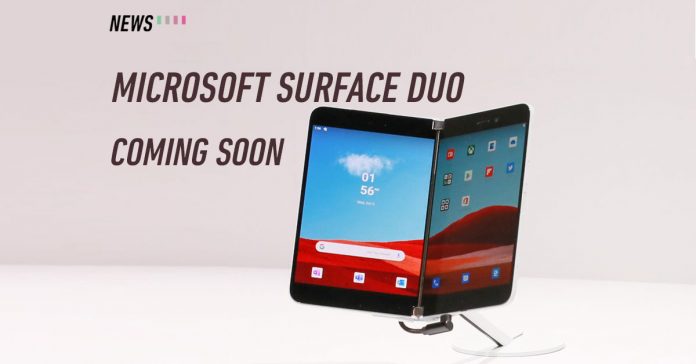 The Microsoft Surface Duo that was revealed back in October 2019 is going to be released to the market sooner than we expected; its launch date is estimated to be in July so that it'll arrive before Samsung launches the Galaxy Fold 2.
Microsoft Surface Duo
The Surface Duo is a dual-screen Android phone that has a 360-degree hinge that connects two 5.6-inch displays. Despite being described as a phone, the Surface Duo has wider screens than usual phones in both its folded and unfolded states. 
The Surface Duo was first said to launch in the holiday of 2020, but if Microsoft wants to beat Samsung to it, then the July launch is inevitable. Even then, Microsoft will not make the phone available immediately; it will take some time before the phone is officially up for purchase, so customers will still have some time to pick between the Surface Duo or the Galaxy Fold 2.
Samsung Unpacked in August 2020
On the other hand, Samsung will be revealing a few devices alongside the Galaxy Fold 2. This includes the Galaxy Note 20 series, the Galaxy Watch3, and even a 5G version of the Galaxy Z Flip.