The Android 11 Beta that was supposed to be released on June 3 has been delayed due to the recent riots in New York, but it is now available and according to the Director of Product Management, Stephanie Cuthbertson, the update focuses on people, controls and privacy. 
There are many interesting features to look forward to in Android 11 Beta, here's some you'd want to check out in its first beta.
People
Bubbles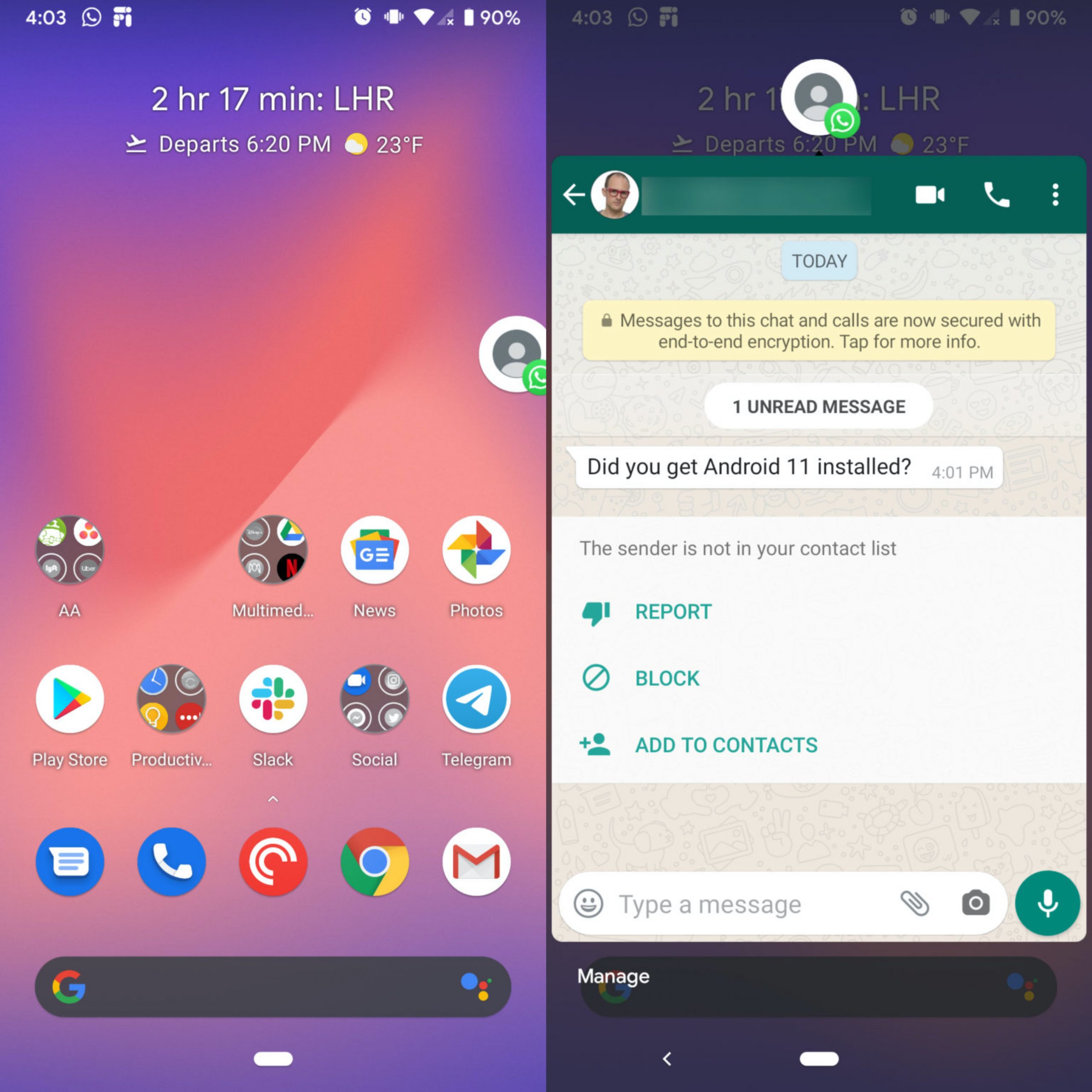 Those who use the Messenger app will be familiar with this feature. Bubbles is basically a floating pop-up notification that allows you to access your messaging apps conveniently while you multitask. If app developers use Bubbles API, you'll soon get to enjoy apps like WhatsApp, Telegram and WeChat as floating notifications. 
Conversation notifications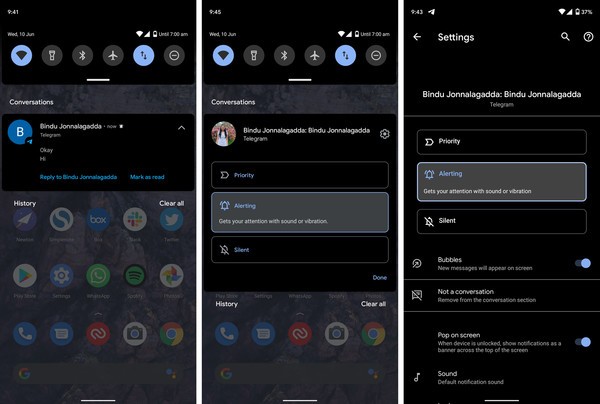 Android 11 also makes it easier for you to differentiate your notifications. In this update, all your notifications for messaging/chat apps will be under a dedicated section that offers specific actions e.g opening your conversations as bubbles, creating a shortcut for any of your conversations on your home screen, silencing/snoozing your conversations and even marking your important conversations. 
Controls
Device Controls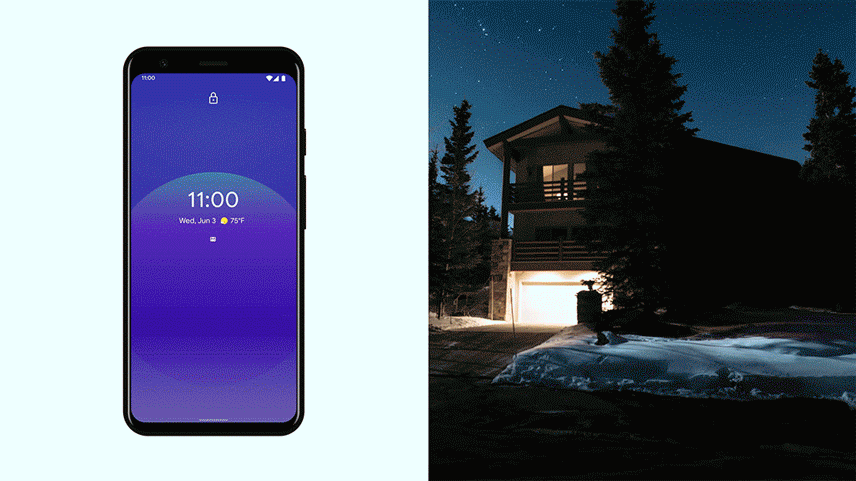 Long-pressing your power button will launch a control center where you can switch on/off your smart home devices. Android 11 adds five different widgets for developers to pick from — toggle, toggle with slider, range, stateless toggle and temperature panel. This allows developers to choose the right widget to match their devices; for example, a toggle with slider widget will be useful for smart lighting while a smart rice cooker will only require a toggle widget that can turn it on/off.
Media Controls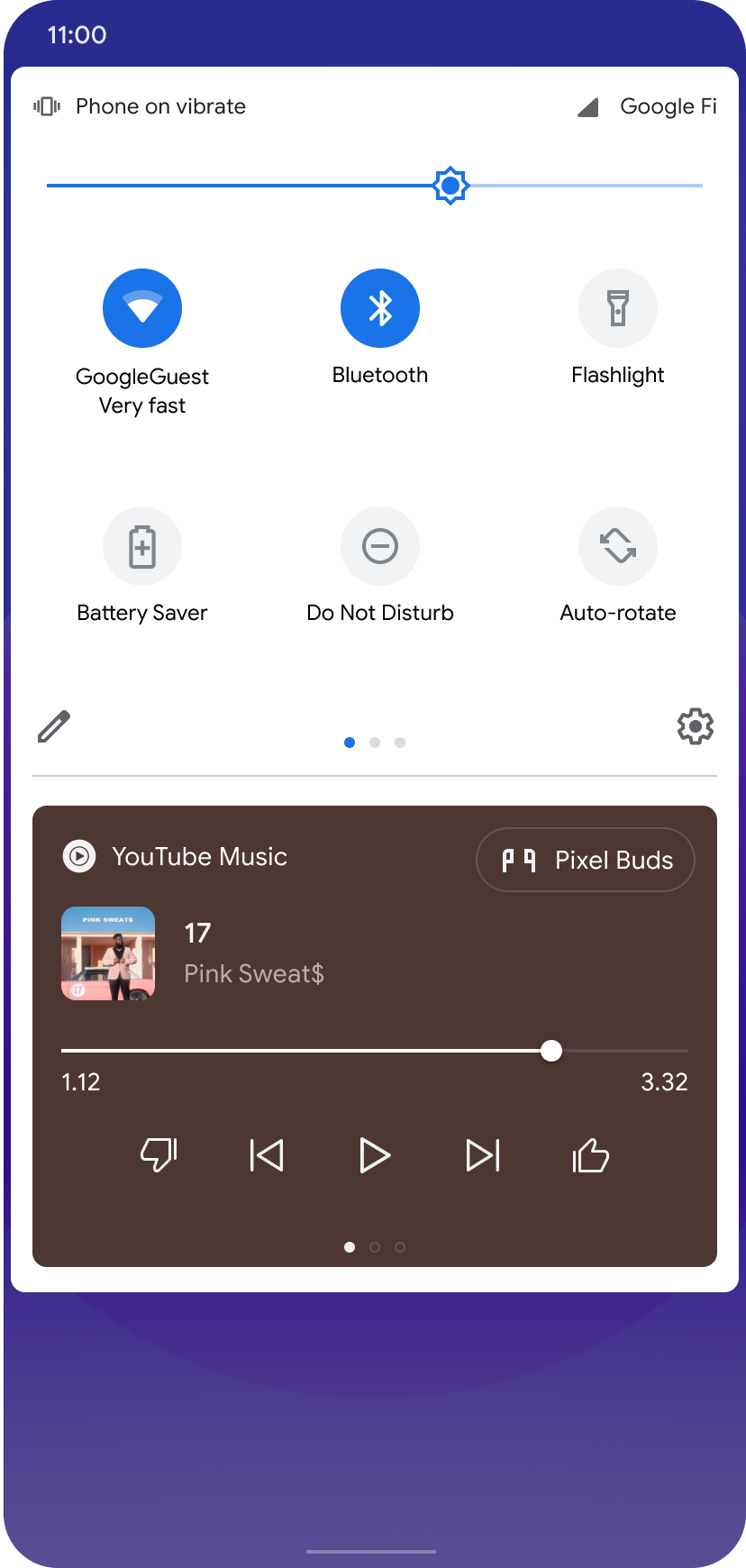 It's even easier to switch between output devices for media consumption now. The media controls will now be placed near Quick Settings and will support multiple apps in a swipe-able carousel. What this means is you can switch between different apps (e.g: Youtube, Spotify, Netflix) by swiping the media player and just resume your playback without needing to relaunch the specific app.
Privacy
One-time permission
To strengthen security, Android 11 adds a one-time permission option so that users can choose to give an app one-time access to their phone's microphone, camera, or location. The app will have to request for permissions again the next time it is launched — this prevents apps from being given long-term permissions so it's harder for the exploitation of user data.
Permissions auto-reset
In Android 11, runtime permissions will reset when the app isn't used for an extended period of time — a few months to be exact. Sensitive permissions will revert to the default settings to protect users, but users can opt to disable auto-reset in Settings.
Features found in Android 11 Developer Preview
There are more features in the Android 11 Beta, but there are also some that were discovered in the developer preview but not mentioned in the beta release. These are some of the features that we hope to see in the next beta update:
Do Not Disturb (Camera)
It can be annoying when notifications keep popping up when you're taking pictures or shooting videos. Android Authority reported that there will be an API for developers called setCameraAudioRestriction and this will allow users to mute notifications when the camera app is open.
Native scrolling screenshots/screen recorder
Android 11 adds an 'Extend' option which enables scrolling screenshots, so you can screenshot a whole web page instead of taking a few screenshots. Google also wants to add a native screen recorder so users can instantly start screen recording without relying on third-party apps.
PiP function
In Android 11 Developer Preview 3, Google tested resizable Picture-in-Picture windows. Users will be able to resize supported apps by dragging the corners of the window, but the aspect ratio will be fixed to prevent distortion. Mishaal Rahman from XDA Developers also pointed out that this feature might or might not be included in the stable Android 11 update, so don't get your hopes up.
Getting the Android 11 Beta
The first thing you'll need is a Google Pixel phone. The Android 11 Beta is currently only available to these Pixel phones:
Pixel 2
Pixel 2 XL
Pixel 3
Pixel 3 XL
Pixel 3a
Pixel 3a XL
Pixel 4
Pixel 4 XL
If you're still reading, congratulations; you're probably a proud owner of one of the devices above. Follow these steps to enrol your phone in the beta program:
Sign up for the Android Beta Program by clicking here.
Sign in to your Google account to see your list of eligible devices.
Select 'Opt-in' and then 'Join beta' (you'll have to agree to the terms of the program).
Your eligible devices will be listed on the next page, click to enroll in the Beta Program.
Check for updates in Settings > System > Advanced > System Update and download the update.