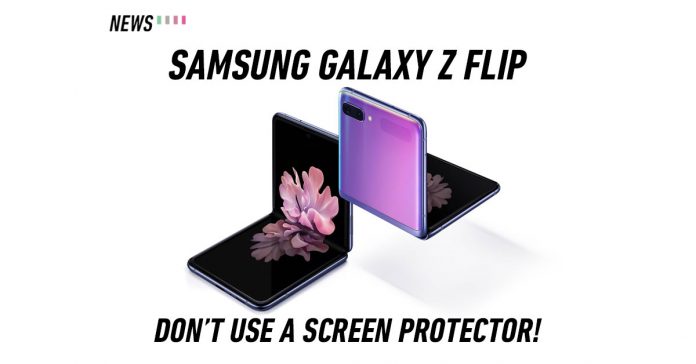 The Samsung Galaxy Z Flip is a cool phone, but did you know you'll void its warranty the moment you put on a screen protector?
Galaxy Z Flip should go without screen protector?
A screen protector has become a must-have accessory when it comes to smartphones; no matter how durable our phones are advertised to be, we still wouldn't risk getting its screen scratched or cracked. After all, paying for a new screen protector is much cheaper than getting an entirely new screen. 
Why is Samsung advising against screen protectors?
Too bad for the Galaxy Z Flip users, they're advised against putting on screen protectors. Though Samsung claims that the display is scratch-resistant and can withstand minor accidents, the truth is the screen is just sensitive and putting on a screen protector will affect that. Plus, removing the screen protector could also accidentally peel off the protective layer — this happened to the Galaxy Fold and rendered the phone useless.
At least in a report by SamMobile, Samsung did mention in its care instructions that "third-party adhesives such as films or stickers should not be adhered to the Galaxy Z Flip screen by customers" and by doing so, they could void the warranty. Still, not given the option to use a screen protector to protect a phone that costs you RM5,888 does sound ridiculous.