Maxis is now introducing new Hotlink Prepaid Unlimited to cater to its customers' need for more Internet and higher connectivity. These new plans will be able to provide Hotlink users with unlimited internet and unlimited calls to all networks.
Hotlink Prepaid Unlimited
Users can enjoy unlimited internet and unlimited calls in three ways — daily, weekly and monthly passes. The unlimited internet will be capped at 3Mbps, but if you purchase the RM45 monthly pass, you'll get to enjoy internet speed up to 6Mbps. In addition, all the internet passes will offer users free premium access to streaming service Viu.
Subscribers of Hotlink Prepaid Unlimited are also entitled to 10% cashback on app purchases made by Hotlink credit and will be entitled to exclusive rewards and deals on the Hotlink app.
Hotlink Prepaid Video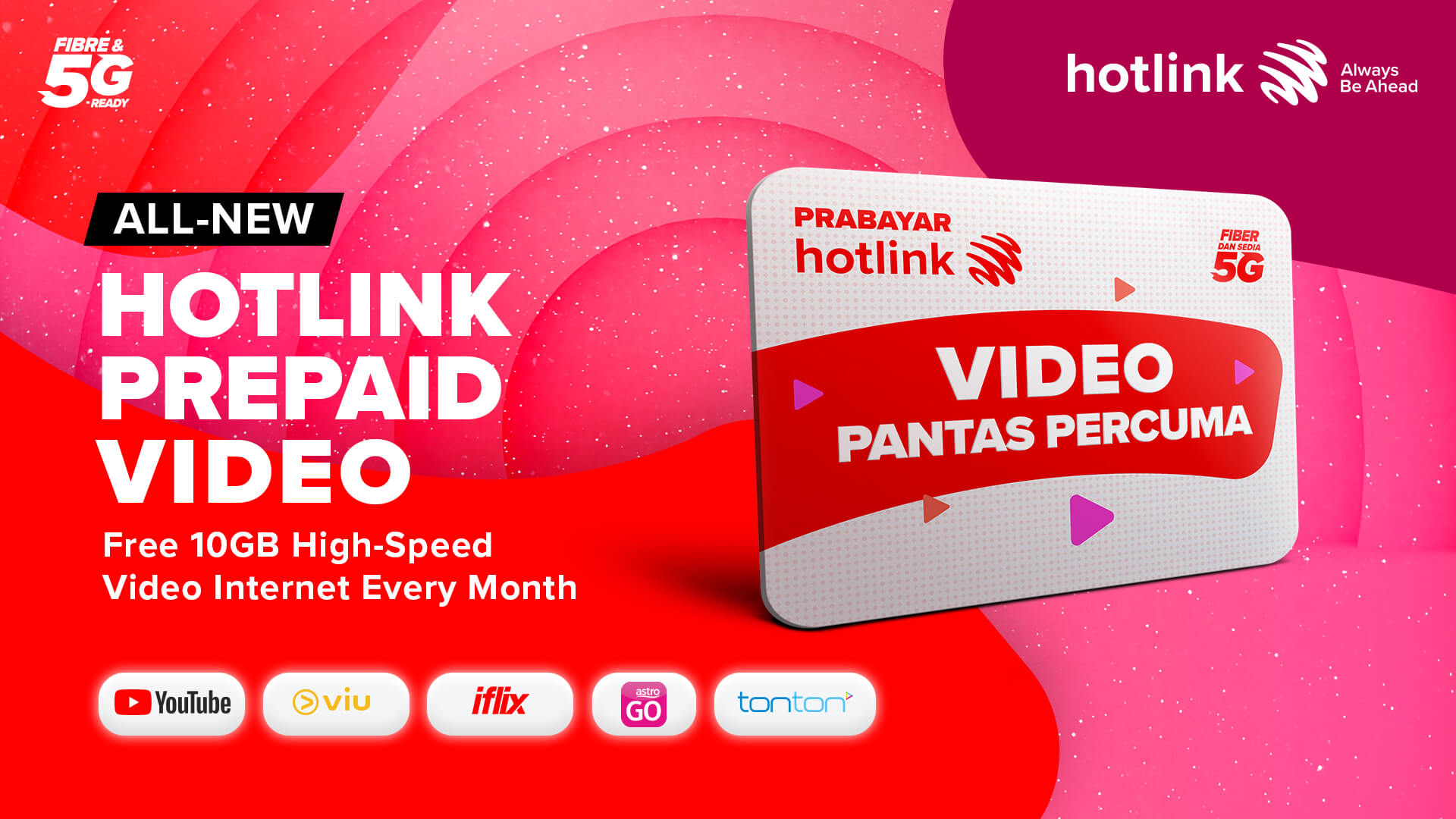 Hotlink also rebranded the Hotlink SUPERRR pack to Hotlink Prepaid Video — a prepaid plan for those who constantly stream videos. Internet passes for Hotlink Prepaid Video also comes in three categories like the Prepaid Unlimited, ranging from RM3/day to RM60/month. The highest-priced plan will get you 10GB internet with unlimited calls to all networks and 20GB of video internet so you can continue to enjoy HD videos.
The Hotlink Prepaid Unlimited and Hotlink Prepaid Video packs can be purchased at any Maxis Store, Hotlink dealer or convenience stores.