Whether you are a content creator or mobile worker, investing a good laptop is crucial to achieve the best results in your work, where performance and mobility is utmost importance, it is the reason why content creation laptops matter to help achieve that goal.
MSI has a complete series of content creation laptops paired with powerful processors and up to GeForce RTX graphics, be it creating your next great video content or PowerPoint presentation to impress your audiences, there is a content creation laptop for every aspiring individuals, and here's how to pick the right one.
MSI Creator Series – Extreme performance for creative applications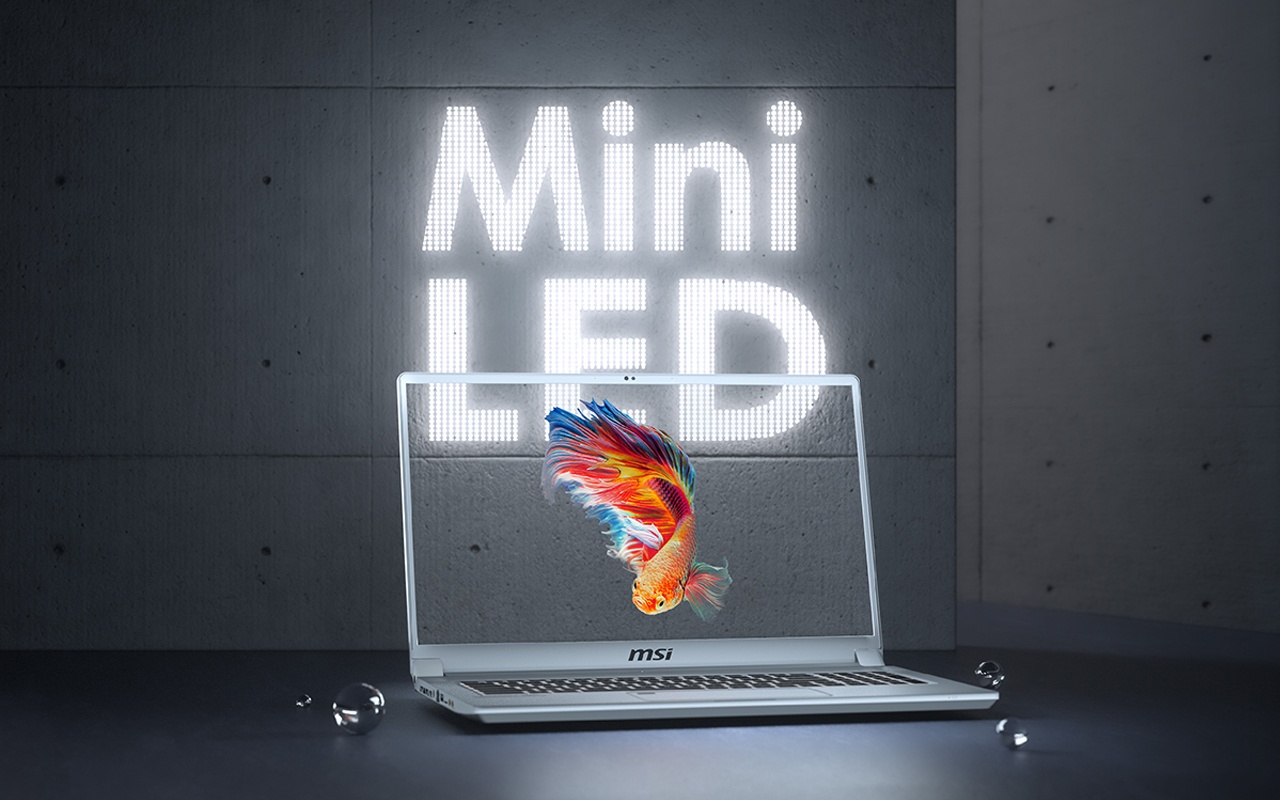 Don't like flashy RGB lighting and high-profile design but want the firepower of a gaming laptop? The MSI Creator series offer that without compromising mobility with a sleek design and lightweight aesthetic, where the 15-inch and 17-inch models weigh as light as 1.8kg and 2.2kg respectively.
The Creator 17 in particular, is the world's first content creation laptop in the world to use Mini LED technology on its 17-inch panel to achieve an extremely accurate color reproduction with Delta-E < 2 accuracy, while covering 100% DCI-P3 color space and supporting 4K HDR, which no other premium laptops could offer, this is an upcoming model that will arrive soon in Malaysia.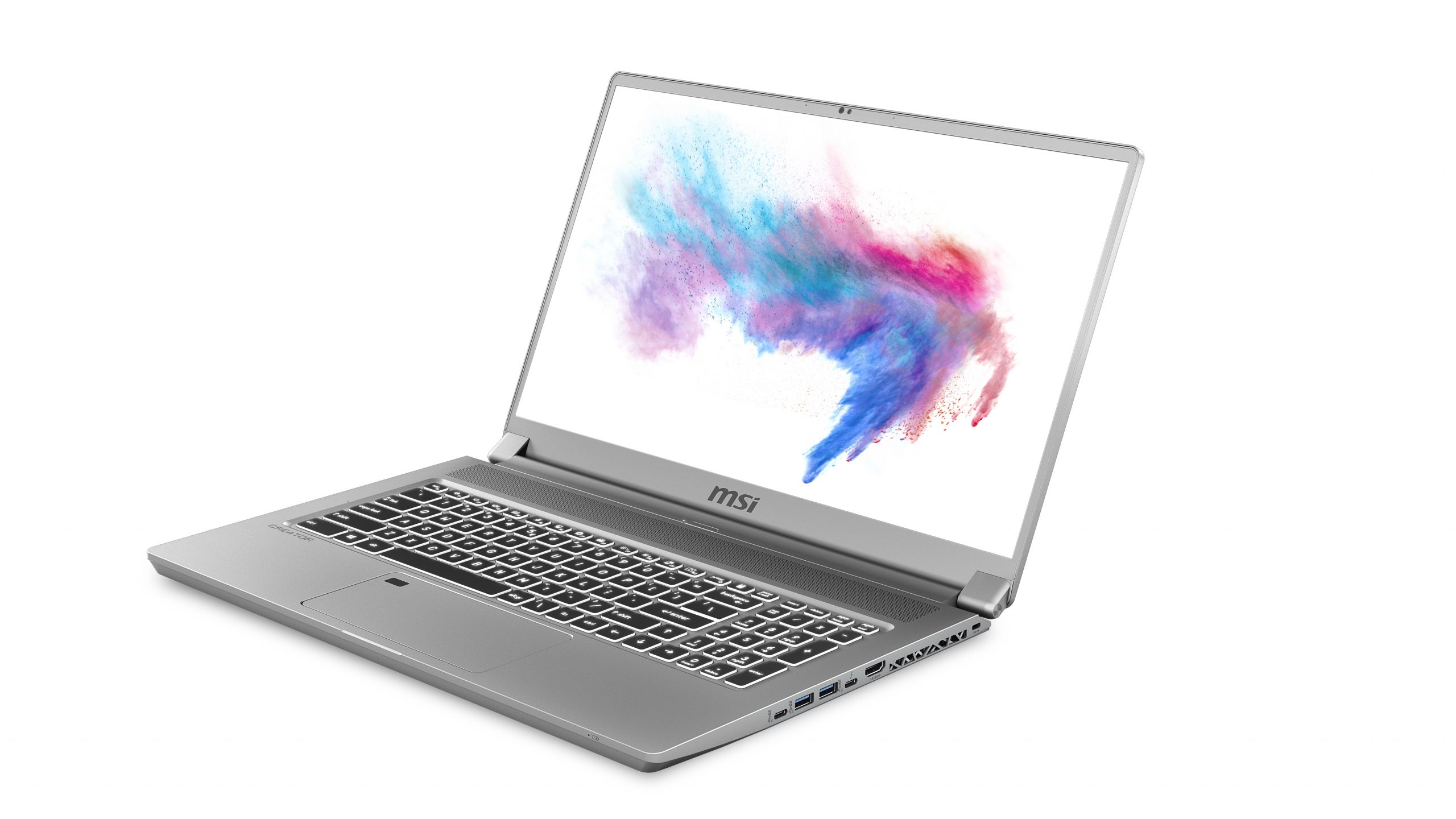 All MSI Creator series laptops are equipped with 10th Gen Intel Core-H series processors and up to GeForce RTX graphics, expect to run the most complex creative applications while on the go such as creating a 4K video, 3D object and high-resolution vectors.
Who should get the Creator series: 3D Animators, CAD Designers, Video Editors, Graphic Designers, Digital Artists
MSI Prestige Series – Ultimate Portability with a Premium Touch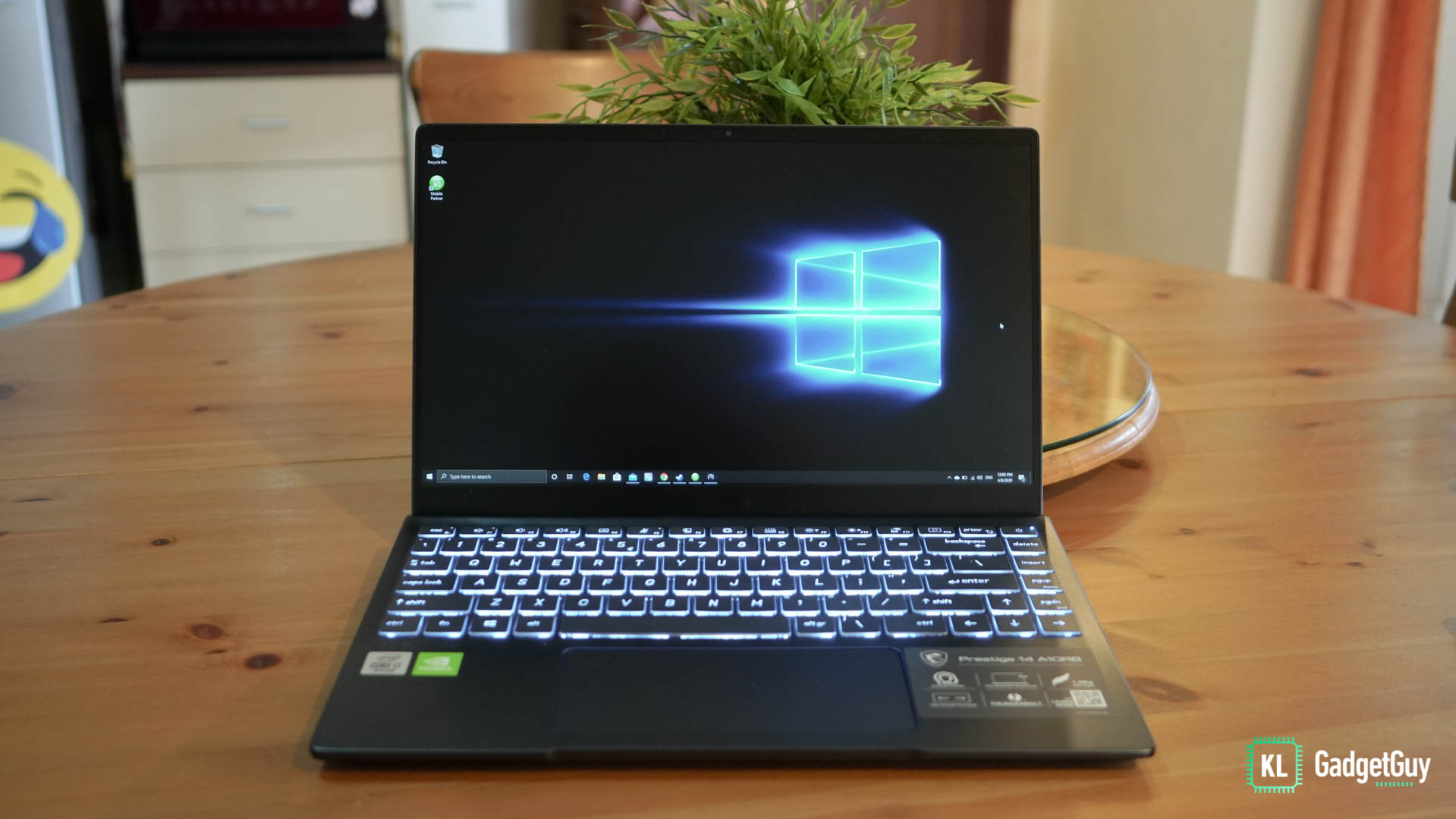 Nothing beats the MSI Prestige series when it comes to a portable laptop that emphasizes on performance. Available in 14-inch and 15-inch models, they weigh 1.3kg and 1.6kg respectively and comes equipped with up to a 6-core 10th Gen Intel Core i7-10710U processor and up to GeForce GTX1650 with Max-Q design graphics.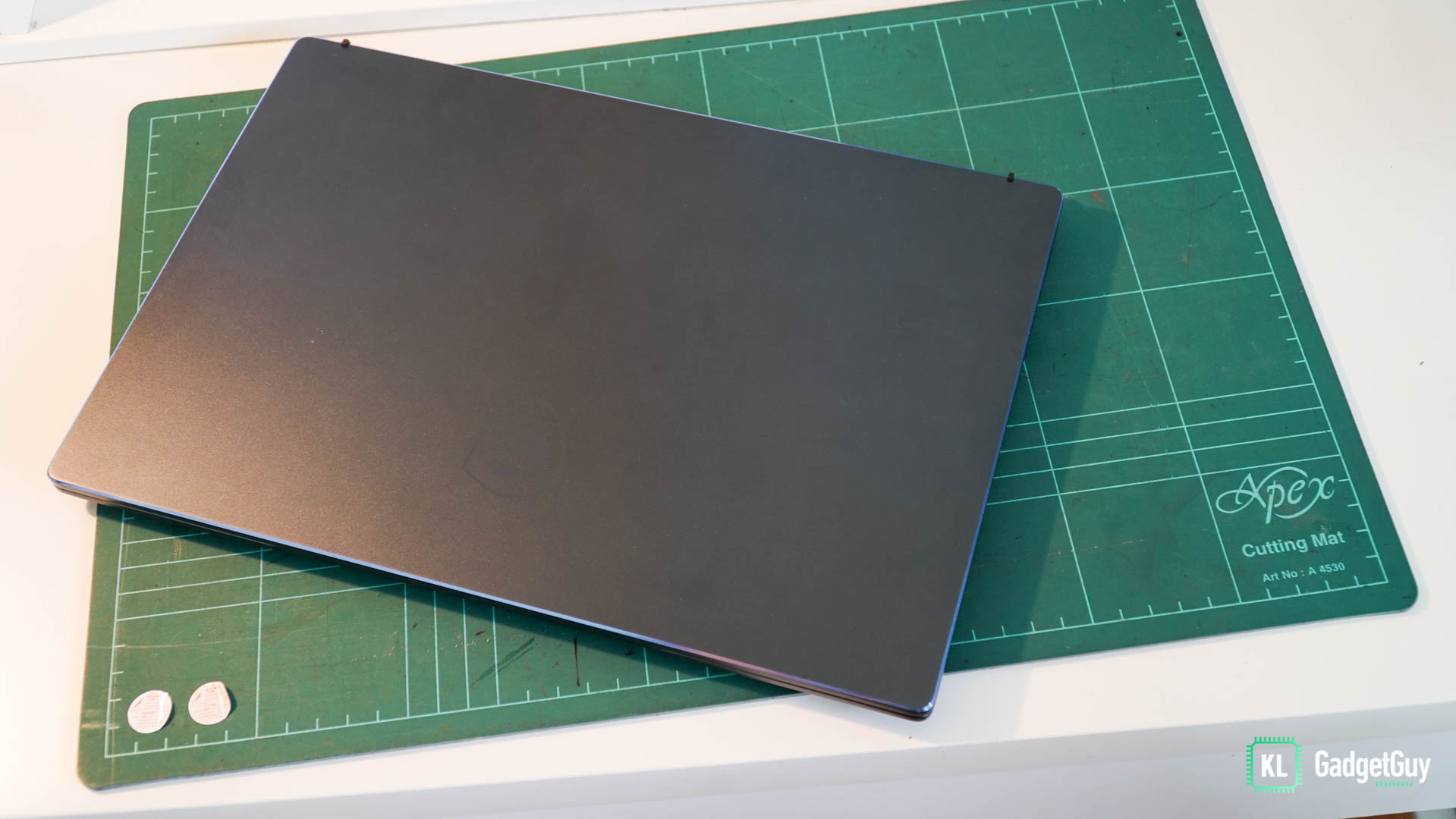 What makes the MSI Prestige series stand out from the competition is MSI's attention to detail on its build quality and function, which includes a full aluminum body with chamfered edges, a solid display hinge that tilts the laptop's keyboard, slim display bezels that makes it more compact, a backlit keyboard with huge keycaps and a wide trackpad.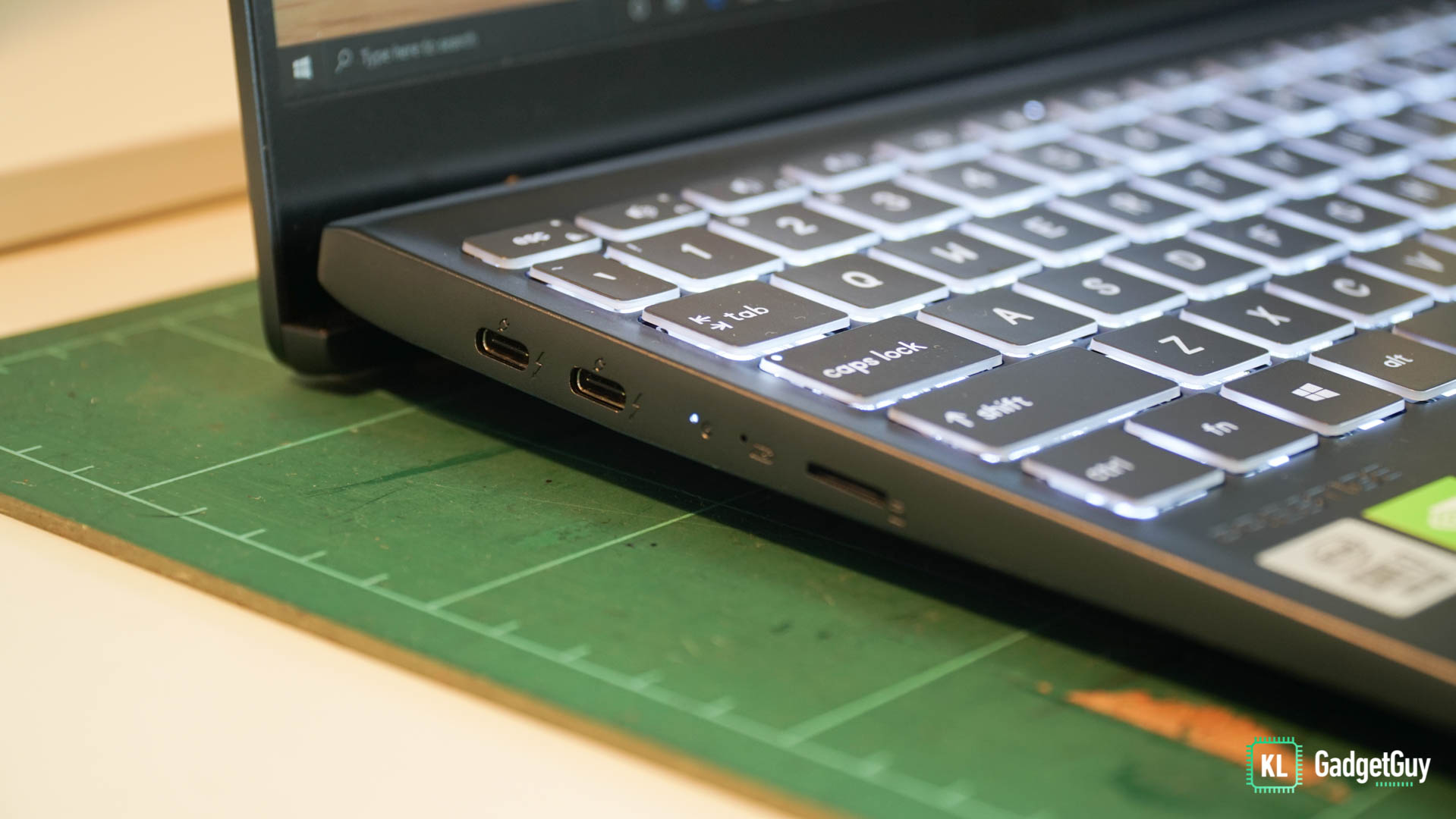 In addition, two USB-C 3.2 Gen 2 ports with Intel Thunderbolt 3 and PD charging, WiFi 802.11ax support, 100% sRGB display, MicroSD card reader, fingerprint reader and face recognition IR camera come standard on the MSI Prestige series.
This is the perfect laptop series for mobile workers and content creators who prefers a premium portable machine that doesn't compromise on performance and features, without paying for a premium price tag.
Who should get the Prestige Series: Video Editors, Graphic Designers, Business Professionals
MSI Modern Series – Incredibly Lightweight Workhorse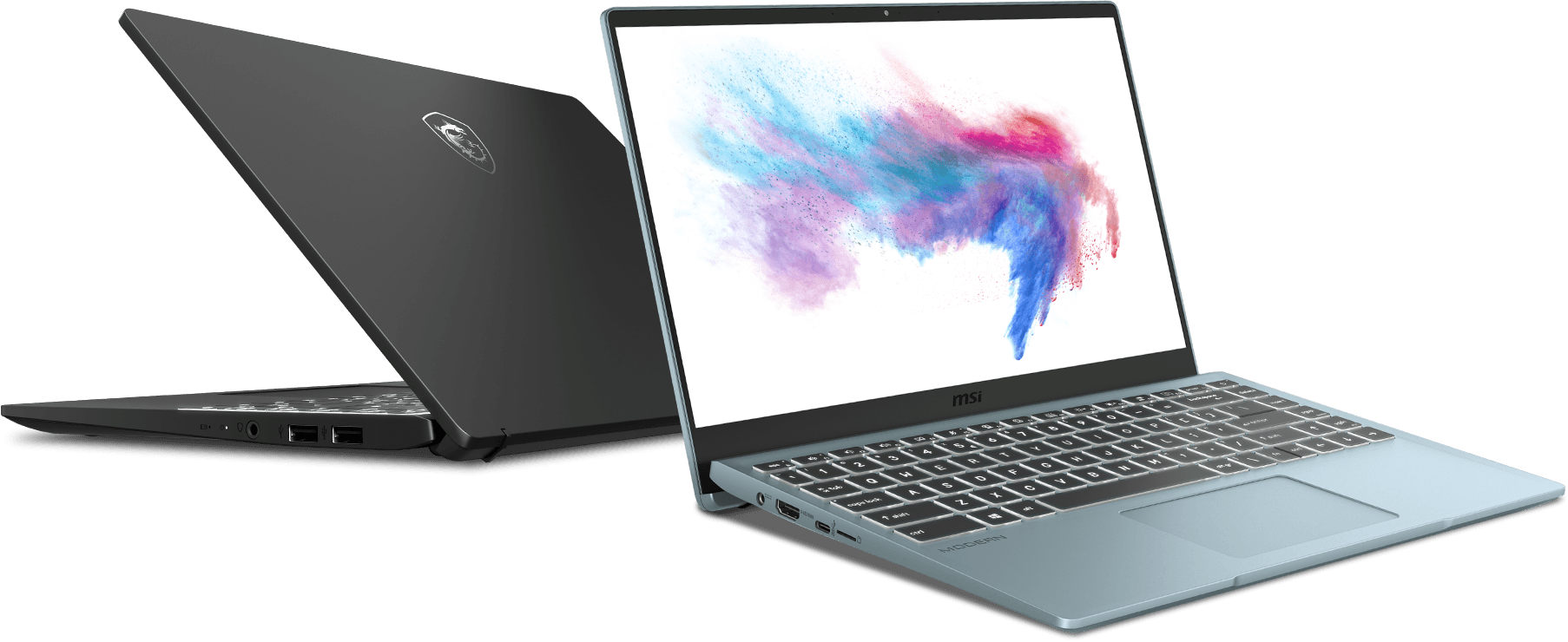 Mobile workers looking for a lightweight and stylish laptop will want to look into the MSI Modern series. The latest Modern 14 weighs 1.3kg and is powered by either a 10th Gen Intel Core U series or AMD Ryzen 4000 series processor, whichever you choose, performance is definitely not compromised.

Despite being the entry-level series of MSI's content creation laptops, the MSI Modern 14 is still packed with an attractive set of hardware features including a slim 90% screen-to-body ratio display, a 180-degree hinge with a flip and share feature that lets you present your screen conveniently on a 1-to-1 meeting, a keyboard with 1.5mm key travel and military grade standard durability.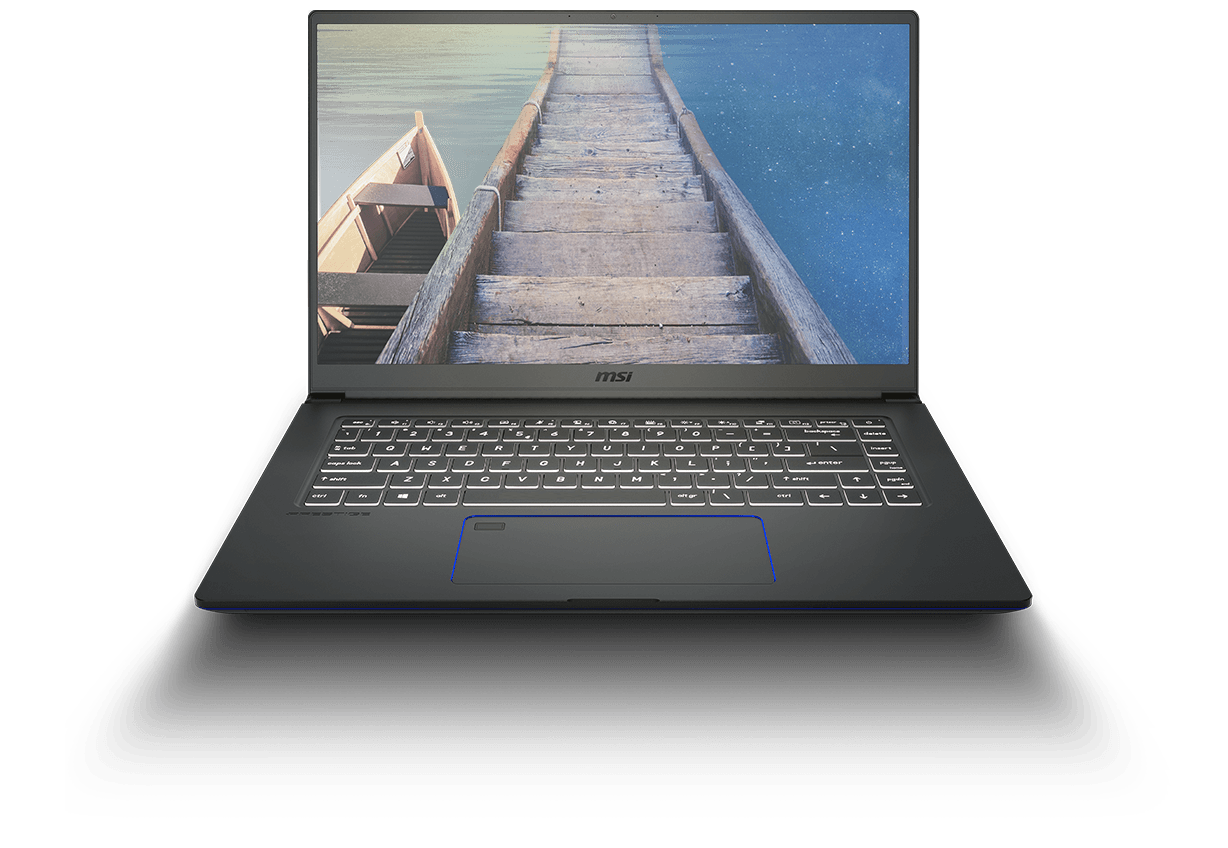 Who should get the Modern series: Graphic Designers, Business Professionals
Find out more about MSI's Content Creation laptops here.