1. Peregrine Glove VR

Imagine playing VR games but instead of holding a pair of controllers, your hands are covered by gloves. It's not just any glove though; it's the Peregrine VR Glove that lets you control your VR games via touch sensing.
There are finger-touch sensors at each finger with a 30 millisecond response time and you just need to tap your fingers against your thumb and palm for control. This will allow precision and faster response so you can have a better VR experience. This glove is compatible with OpenXR compatible software and you can either use the default settings or customize your controls to fit your preference.
The Peregrine VR Glove is an upcoming product that's supposed to be launch this year, so stay tuned if you're interested in it.
2. Razer Tartarus Pro
You don't need a full-fledged keyboard to play your games, you just need the Razer Tartarus Pro — Razer's gaming keypad with 32 programmable keys. Using Razer's Analog Optical Switch, the keys can register different levels of input to perform different functions. This means that one key has two functions — one is activated when it is pressed halfway and another is activated when it's fully pressed. So, imagine half-pressing a key to make your character crouch while fully pressing to make him/her crawl on the ground.
But hey, it's not like you only play one game on your PC right? Tartarus Pro also supports up to eight quick-toggle profiles and unlimited macro lengths so you can perform a sequence of actions using a single key. Plus, the Tartarus Pro also has a wrist rest that is adjustable so you can game extensively without sacrificing the comfort of your wrist.
The Razer Tartarus Pro can be purchased here for RM474.
3. Enhance Pro Gaming Mouse Bungee
Ever felt frustrated with your mouse when you're dragging it back and forth and the cable just keeps interrupting your movements? Well, that's why mouse bungees are made; the cable arm support holds your cable in place, allowing full freedom of mouse movement and preventing your cable from getting tangled. 
With 7 LED color modes, this mouse bungee will also satisfy those who are just obsessed with RGB accessories. Not only is it a cool mouse bungee, but it's also a functional USB Hub. Featuring four USB ports, you can easily connect your mouse, keyboard, headsets and external drives to the hub.
On its official site, the mouse bungee is $24.99 and on Amazon, it'll set you back RM111.51.
4. Mad Catz The Authentic R.A.T 8+ Optical Gaming Mouse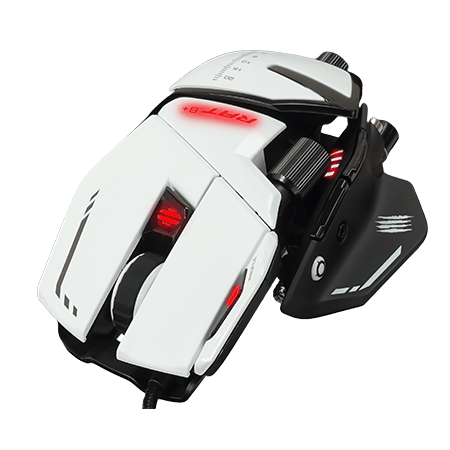 We've got a cool mouse bungee, now let's talk about a cool mouse. Mad Catz has been known for their quirky mouse designs, but not all of them are cool — some are just really weird. But the Mad Catz The Authentic R.A.T 8+ is one of the cool ones that give you a peek of its internals — metal knobs and screws. It's an extreme design, but there's a reason for it; more customization.
The R.A.T 8+ comes with many adjustable mouse parts. The palm rest, pinkie rest and thumb rest are all adjustable. The weight system is also removable — there are three removable 6g weights in total. Basically, if you want a mouse that can specifically cater to your hand preferences, this is the mouse to go for. 
It's also packed with buttons; you get your standard buttons, a DPI cycle button, another wheel that lets you scroll sideways, and four more additional buttons. You can even adjust your DPI up to 16000 if you're looking for extreme accuracy.
The R.A.T 8+ ain't cheap too; it'll set you back RM354.47 on Amazon.
5. Astro A40 TR + MixAmp Pro TR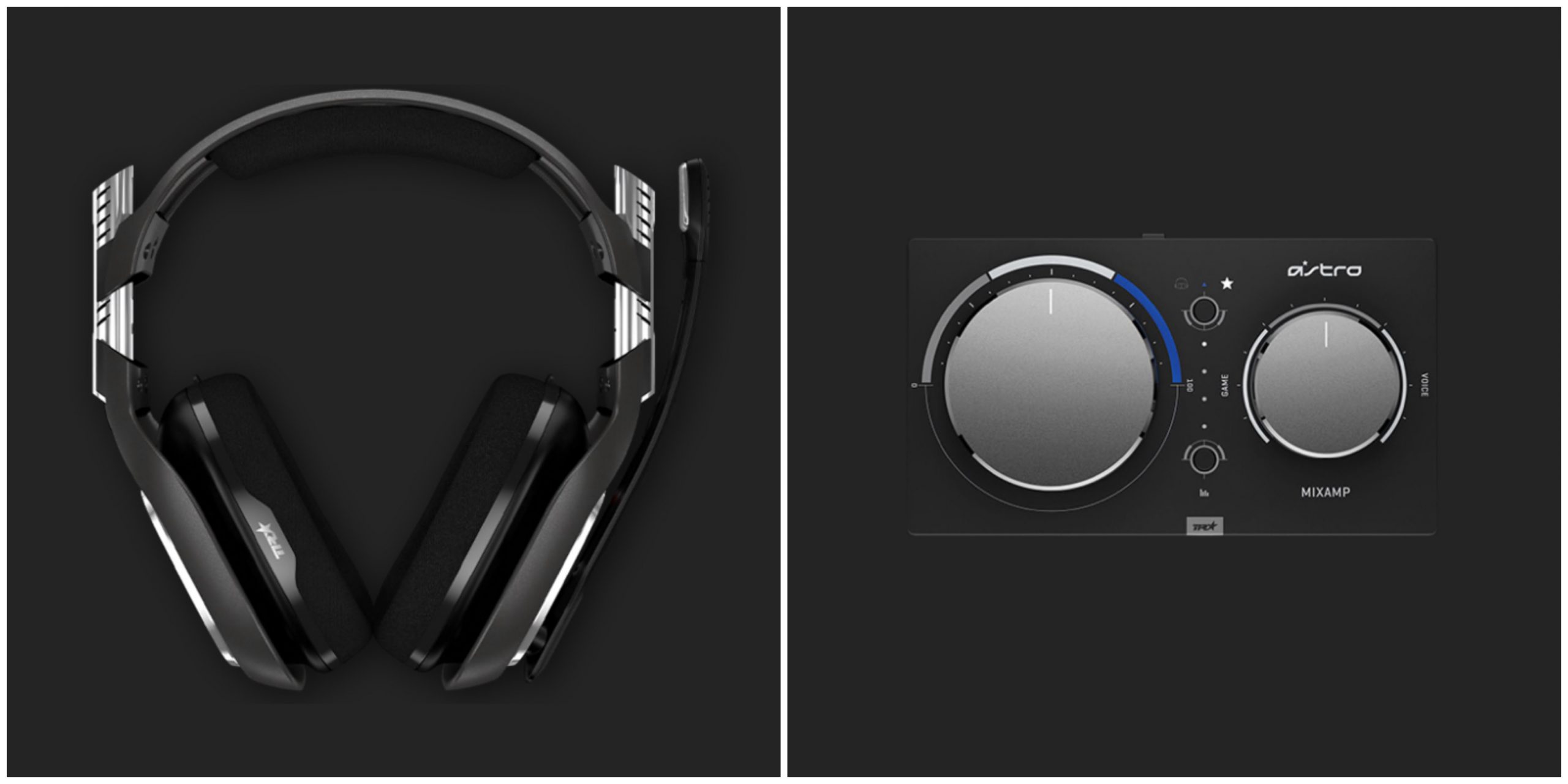 The Astro A40 TR on its own might not be a super cool headset, but when you add in the MixAmp Pro TR? That's something audiophiles will look forward to.
When the A40 TR is connected to the MixAmp Pro TR, you get various audio customization. Whether its game volume, voice volume, or even different EQ settings, they can all be adjusted using the MixAmp Pro TR. If you add the Astro Command Center software which can be downloaded on your PC, you can also adjust your mic's gain and sidetone levels.
Simply put, this combo is great for gamers, streamers and even podcasters. You get to enjoy a wide range of audio customization, in addition to premium sound quality and durable design.