The Xiaomi Redmi 10X's existence has been teased with a MediaTek Dimensity 820 chipset. A series of teaser posters were published on the brand's Weibo page showing what the 'X' in the name stands for – as cringey as they are, the posters do hint at what the Redmi 10X is about – performance. 
The Redmi 10X will be the first smartphone to come equipped with the new Mediatek Dimensity 820 chipset which supposedly offers near-flagship performance levels – a chart shared by GSM Arena interestingly shows the chipset going almost toe-to-toe with the flagship Snapdragon 845 chip.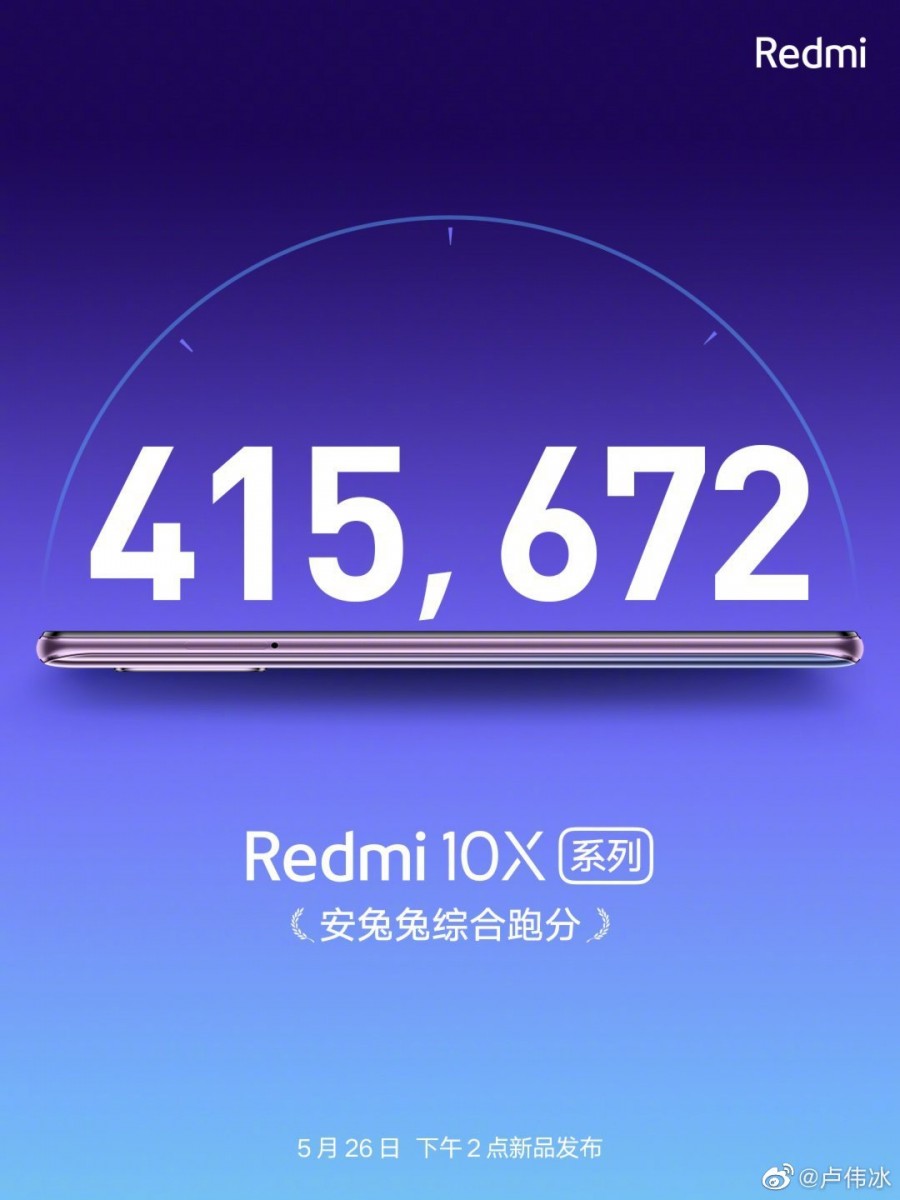 It scores a decent 415,672 on Antutu which puts it in the same neighborhood as the Exynos-powered Samsung Galaxy S10 series; which isn't all that bad considering the Dimensity 820 is supposed to be an affordable chipset. 
More importantly, the chip allows for 5G connectivity, adding to our slowly growing list of 5G-ready smartphones.  
The design of the Redmi 10X is reminiscent of the Redmi Note 9 series with a square camera bump and curved back panel and, what appears to be aluminium frames. There's no word on its camera specs yet, but from the posters, we can expect at least four lenses at the back. The phone will apparently be introduced this May 26, so we'll have to wait and see if what else the phone packs.