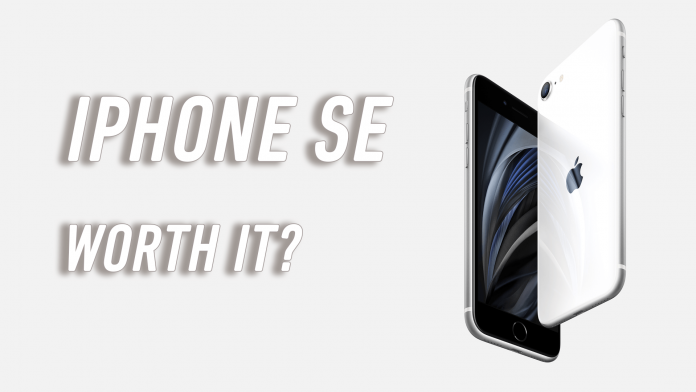 Apple's new iPhone SE is out in Malaysia and so far, it has caught the attention of many for one reason – its value. This year's iPhone SE is arguably one of the most affordable iPhones Apple has offered over the years since its predecessor launched in 2016. Despite using the same chassis as the iPhone 8, you'll realize that this budget flagship has a lot to offer under the hood compared to other phones in the same range. If you're contemplating whether to purchase this phone, here are our thoughts on why the iPhone SE is a great choice in 2020.
Design
Yes, the iPhone SE has a design that we're all too familiar with, but there's nothing wrong with revisiting an older aesthetic if it comes with some crowd-favorite features. When the iPhone X was launched without the home button and Touch ID, many found the change hard to grasp, so the iPhone SE is a great device for those who wish to reunite with these popular features.
The small form factor of the iPhone SE will also appeal to you if you're not one of those "bigger is always better" kind of people. Manufacturers seem to have forgotten that not everyone wants a bigger phone – all we see these days are phones that are about 5.8-inches in size and above. The iPhone SE will still fit better in your hand because of how small it is, regardless of how "ergonomic" bigger phones are today.
A great start to Apple's ecosystem
I'll admit it; I'm a former Android user who made the switch and never looked back. If you want to try out Apple's ecosystem, the iPhone SE is the best device to get you started. Of course, you'll need other Apple products to fully experience the ecosystem's interoperability, but the iPhone SE itself will already let you enjoy features like iCloud, iMessage and FaceTime. After getting an iPhone SE, you can opt for an Apple Watch or MacBook next and you'll realize how connected and seamless it is to perform tasks on different Apple products at once.
Longer software updates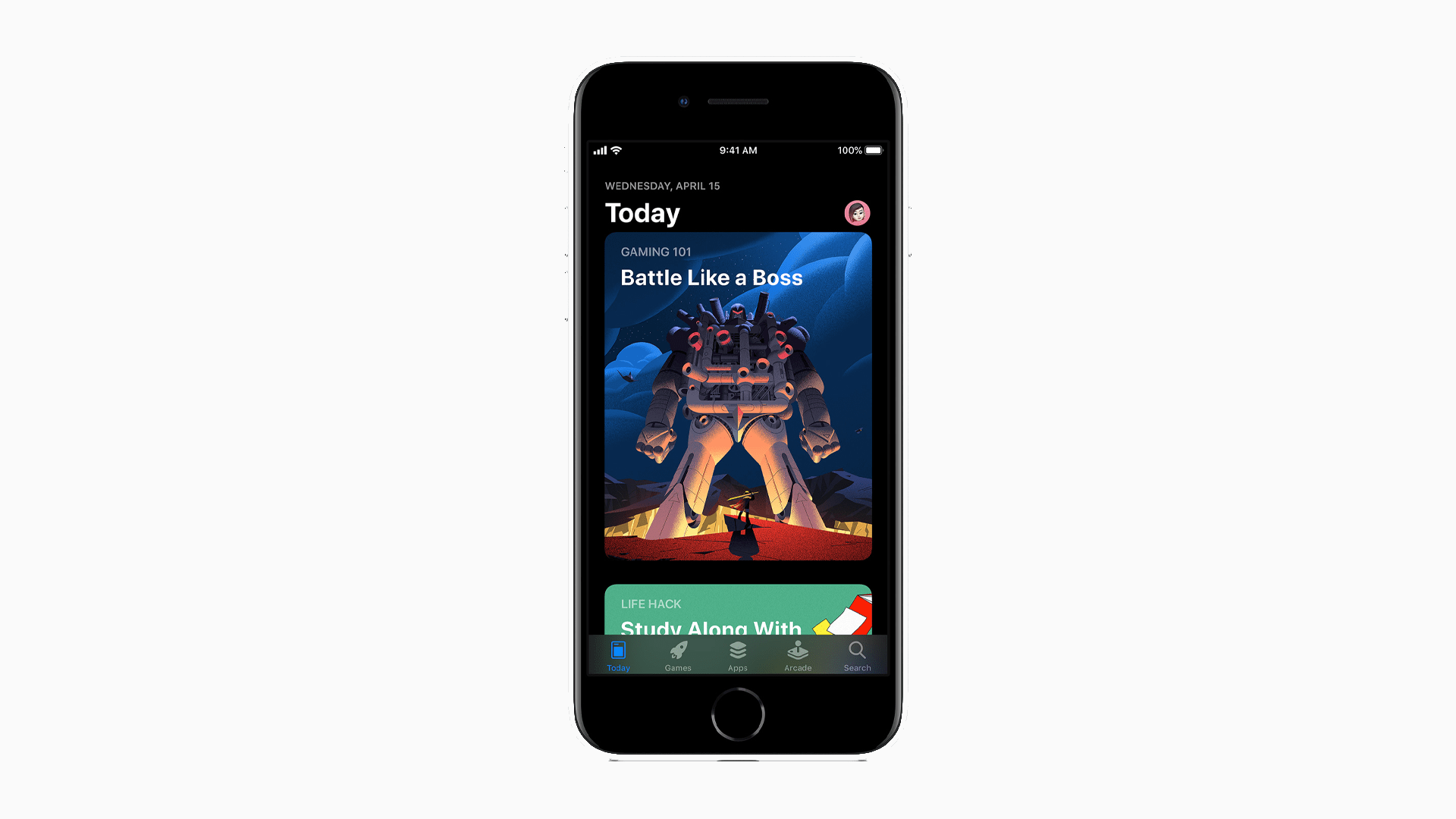 Another reason why the iPhone SE is a good pick is that Apple offers software updates longer down the line than any Android manufacturer. You're guaranteed to get five years of iOS updates with the iPhone SE, unlike Android phones that usually stop getting updates after two to three years. Look at the iPhone 6S and 6S Plus; both devices can be updated to iOS 13 to get the latest features like Dark Mode, Shortcuts and new video editing tools.
Budget flagship, premium features
The iPhone SE may be a budget option, but Apple made sure all the essential premium features remain. You'll be getting the same A13 Bionic chip and 12MP wide lens seen in the iPhone 11 last year. The iPhone SE also supports wireless charging, 18W fast charging and an IP67 water rating. You'll be missing out on the extra lenses and a bigger battery, but Apple is still including newer camera features – Smart HDR and portrait mode – and better connectivity with the iPhone SE.
Outperforming midrange Android devices
Despite using a flagship processor, the iPhone SE has a midrange price tag. That itself already makes the iPhone SE more powerful than most midrange phones. Although many of the midrange Android phones have more camera lenses and bigger batteries, they don't have as many software updates as iOS devices. This means that the iPhone SE is a better phone in the long run – suitable for those who prioritize longevity instead of new designs/features.
Getting the iPhone SE for less than what it costs, but with more benefits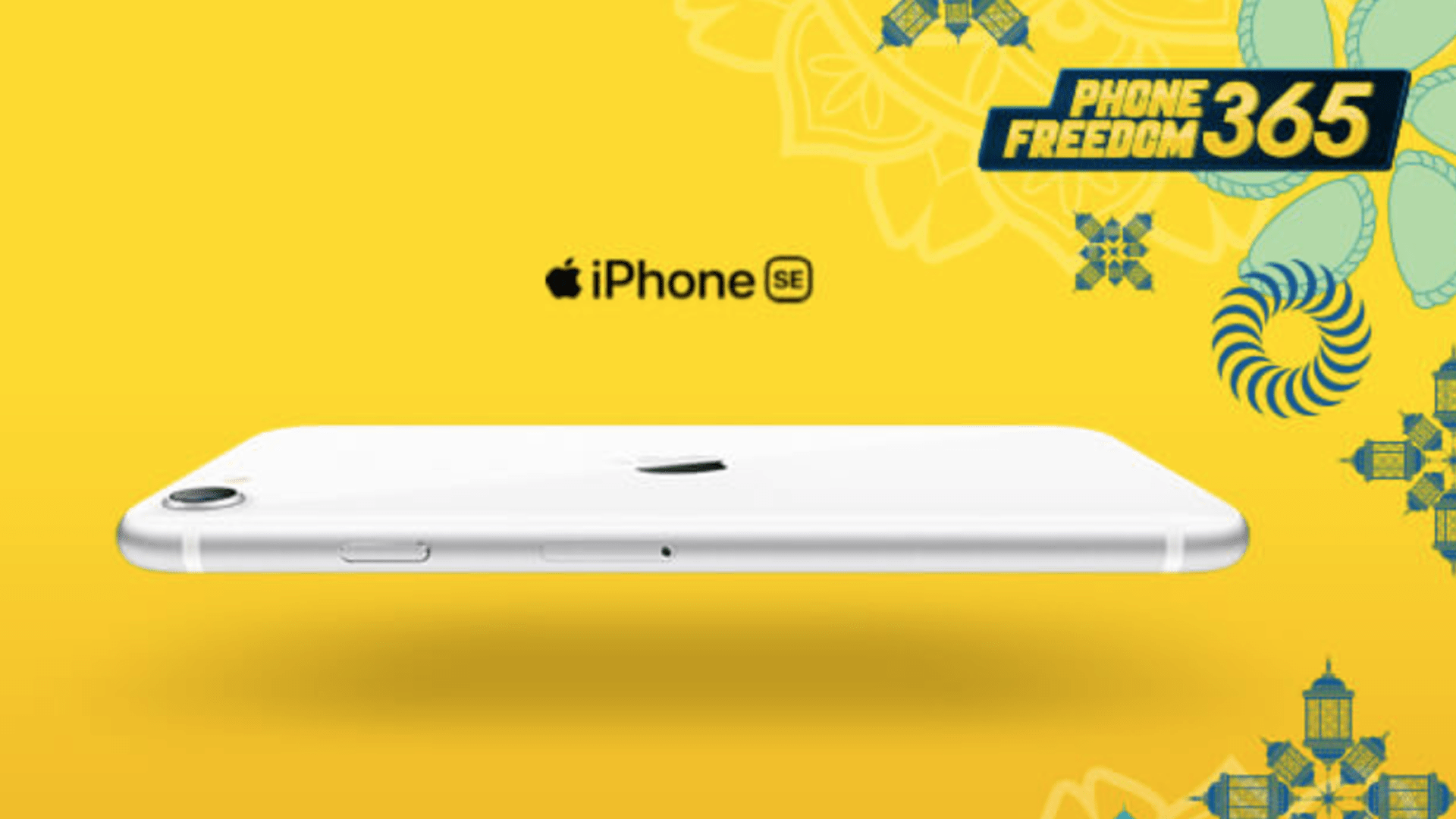 The iPhone SE starts at RM1,999, but that's for the 64GB storage variant. If we look at the top-spec model, the iPhone SE will set you back RM2,699. Now, there aren't many of us who can afford to purchase a phone at this price without thinking twice – whether it's RM1,999 or RM2,699, it's still a lot of money. So, here's our advice: get the iPhone SE with Digi's PhoneFreedom 365.
1. Saving money
What's great about PhoneFreedom 365 is that you can get the iPhone SE immediately without having to pay its full price in one shot. We're sure many will agree that paying a smaller amount every month will be less painful on your bank account. There's also a 0% interest rate and a RM0 upfront payment fee (based on customer eligibility) so you can slowly pay for your iPhone SE over a 24-month period instead of saving up for the next few months and purchasing the iPhone SE later than everyone else.
Monthly Phone Price (PhoneFreedom 365)

Digi Postpaid 80*
Digi Postpaid 120
Digi Postpaid 160
Digi Postpaid 190
64GB (RRP: RM1,999)
RM68
RM63
RM58
RM53
128GB (RRP: RM2,199)
RM75
RM70
RM65
RM60
256GB (RRP: RM2699)
RM94
RM89
RM84
RM79
Purchasing the iPhone SE via PhoneFreedom 365 also means that you'll get the phone bundled with a postpaid plan of your choice. With PhoneFreedom 365, here's how much you'll have to pay for the iPhone SE if you subscribe to Digi's Postpaid 80*:
      64GB: RM68 x 24 months = RM1,632
      128GB: RM75 x 24 months = RM1,800
      256GB: RM94 x 24 months = RM2,256
You'll also need to factor in the price of the postpaid plans – Digi Postpaid 80* (RM90), Digi Postpaid 120 (RM120), Digi Postpaid 160 (RM160) and Digi Postpaid 190(RM190) – but when you purchase both phone and mobile plan together, you're in fact getting more than what you're paying for. Your iPhone SE will be cheaper because it's subsidized by Digi and you'll be getting double internet quota from your postpaid plan. For example, this is how much you're paying for a 64GB iPhone SE with Digi Postpaid 120, with and without PhoneFreedom 365:
     With PhoneFreedom 365: iPhone SE (RM1,512) + (RM120 x 24 months) = RM4,392
     Without PhoneFreedom 365: iPhone SE (RM1,999) + (RM120 x 24 months) = RM4,879
Note that with PhoneFreedom 365, you're not only paying less for the phone but also getting more internet data.
2. Additional perks
Speaking of more internet data, Digi's PhoneFreedom 365 will double the amount of internet no matter which postpaid plan you go for. Your usual Digi Postpaid 120 might offer you 50GB/month, but with PhoneFreedom 365, you're getting 100GB instead with the same mobile plan. It's obvious how reliant we are on the internet these days, so getting more internet quota will be useful – imagine watching YouTube videos or playing games without worrying about using up your data.
If you use roaming a lot, then you'll be glad to know that purchasing the iPhone SE with Digi Postpaid 120, 160 or 190 will also get you free roaming and IDD to 10 countries. This will definitely help you save cost on spending for roaming add-ons that can easily cost you RM50 for seven days of 6GB internet or RM56/day for unlimited internet.
3. Phone protection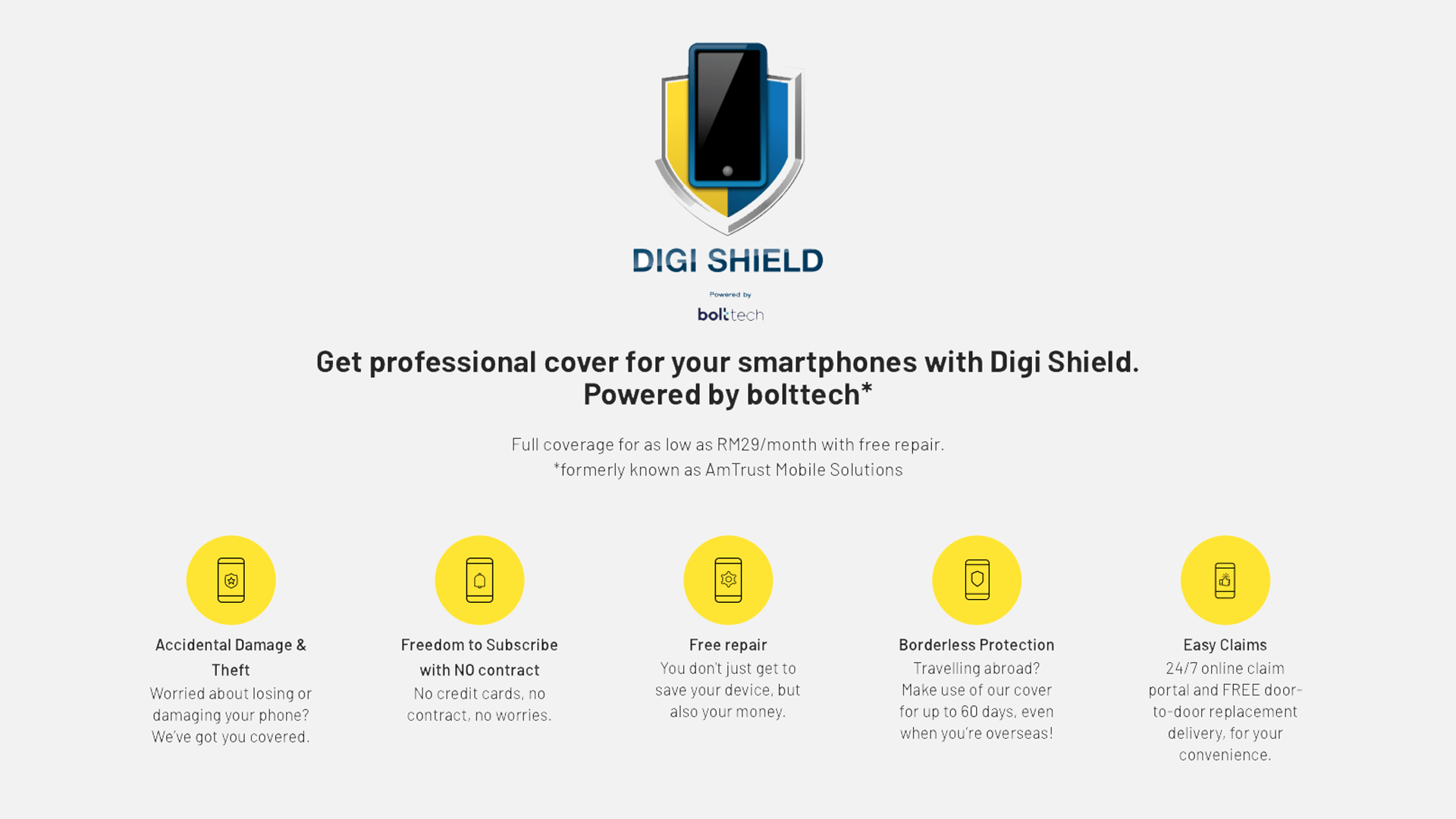 We always have one worry when we get our new phones – the fear of dropping the phone and looking at a cracked screen until it's fixed. Well, you can subscribe for Digi Shield at RM29/month or for free if you're using Digi Postpaid 160/190. Say your iPhone SE had an accidental or liquid damage, you'll be entitled to a free repair or even a new replacement if it's beyond repair – this still applies even if you're overseas. On the other hand, you'll have to pay RM39/month for Digi Shield if you're not a PhoneFreedom 365 customer.
4. Easier phone upgrade
As mentioned, the iPhone SE is a great option if you want a smartphone that can last, but with PhoneFreedom 365, you can always upgrade to another phone if you're getting bored of your current phone. After the 18th month, you can swap your phone for free and enjoy the newest phones on the market. You just have to renew your contract with Digi for another 24 months which is less tedious than selling your old phone for a lower value to get a new one.
5. Everything can be done online
The times have changed; we're becoming more active in the online world and the reason is that it's equally convenient. PhoneFreedom 365 is now available to register and apply online for all existing Digi, port-in and new customers. You won't need to step out of your house to get the new iPhone SE – everything can be accessed online. For port-in customers, your new SIM card will also be delivered by Digi first before your new phone is delivered. From registration to payment and delivery, everything can be completed online.
6. Sharing is caring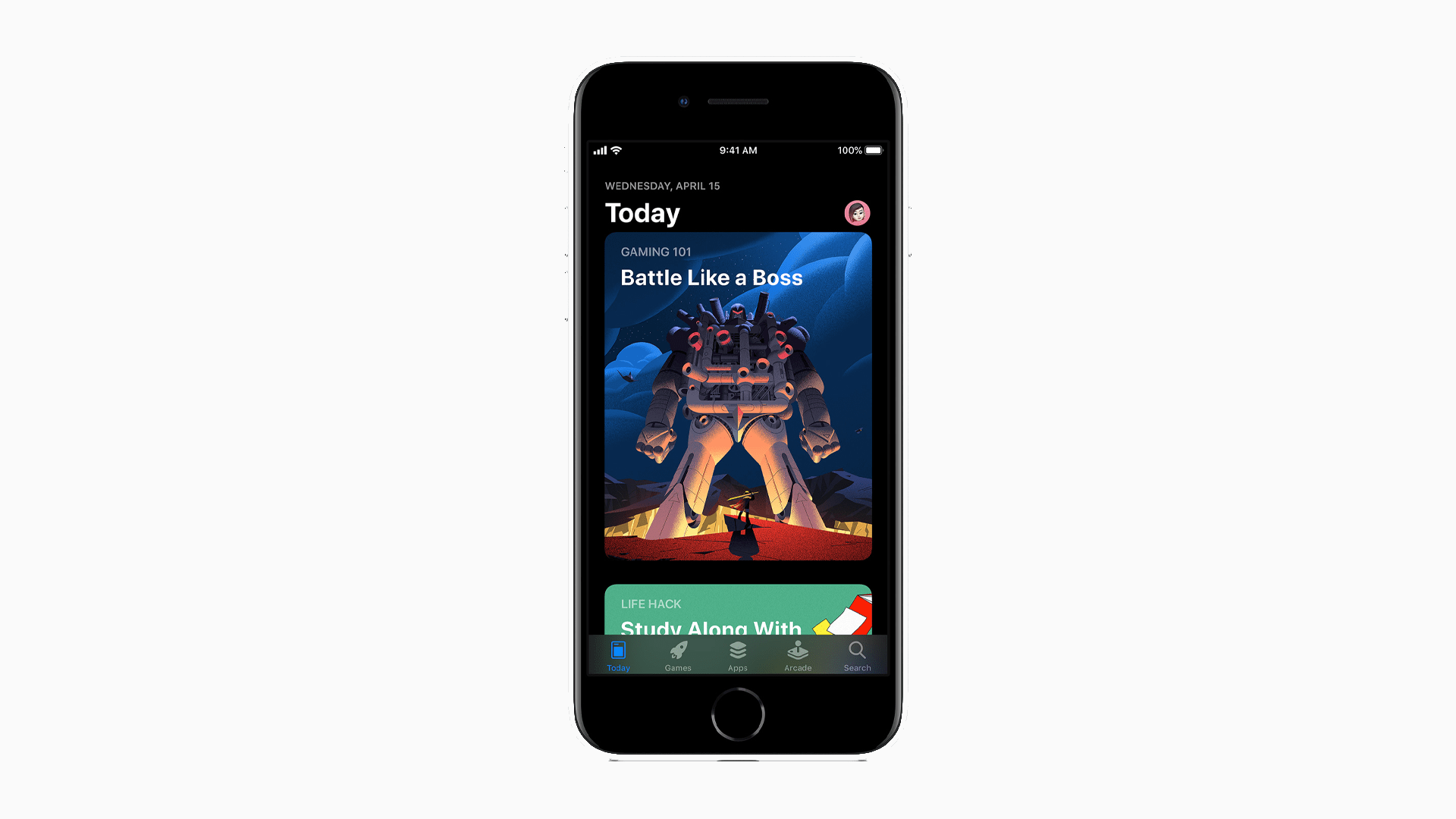 Monthly Phone Price (PhoneFreedom 365 Family Plan)

Digi Postpaid 80*
Digi Postpaid 120
Digi Postpaid 160
Digi Postpaid 190
64GB (RRP: RM1,999)
N/A
RM81
RM81
RM81
128GB (RRP: RM2,199)
N/A
RM89
RM89
RM89
When we talk about PhoneFreedom 365, we're not only talking about its value to one person. You can also get the new iPhone SE for your family members with Digi Postpaid Family. By paying RM38/month for a supplementary line, another individual can enjoy the same benefits offered by your postpaid plan. Let's say you're subscribed to Digi Postpaid 190, you're paying RM190 every month for your own line and RM38 for your supplementary line, but both lines will be sharing similar perks – unlimited calls and the same amount of internet data (only principal lines will get 2X internet data).
Where to get the iPhone SE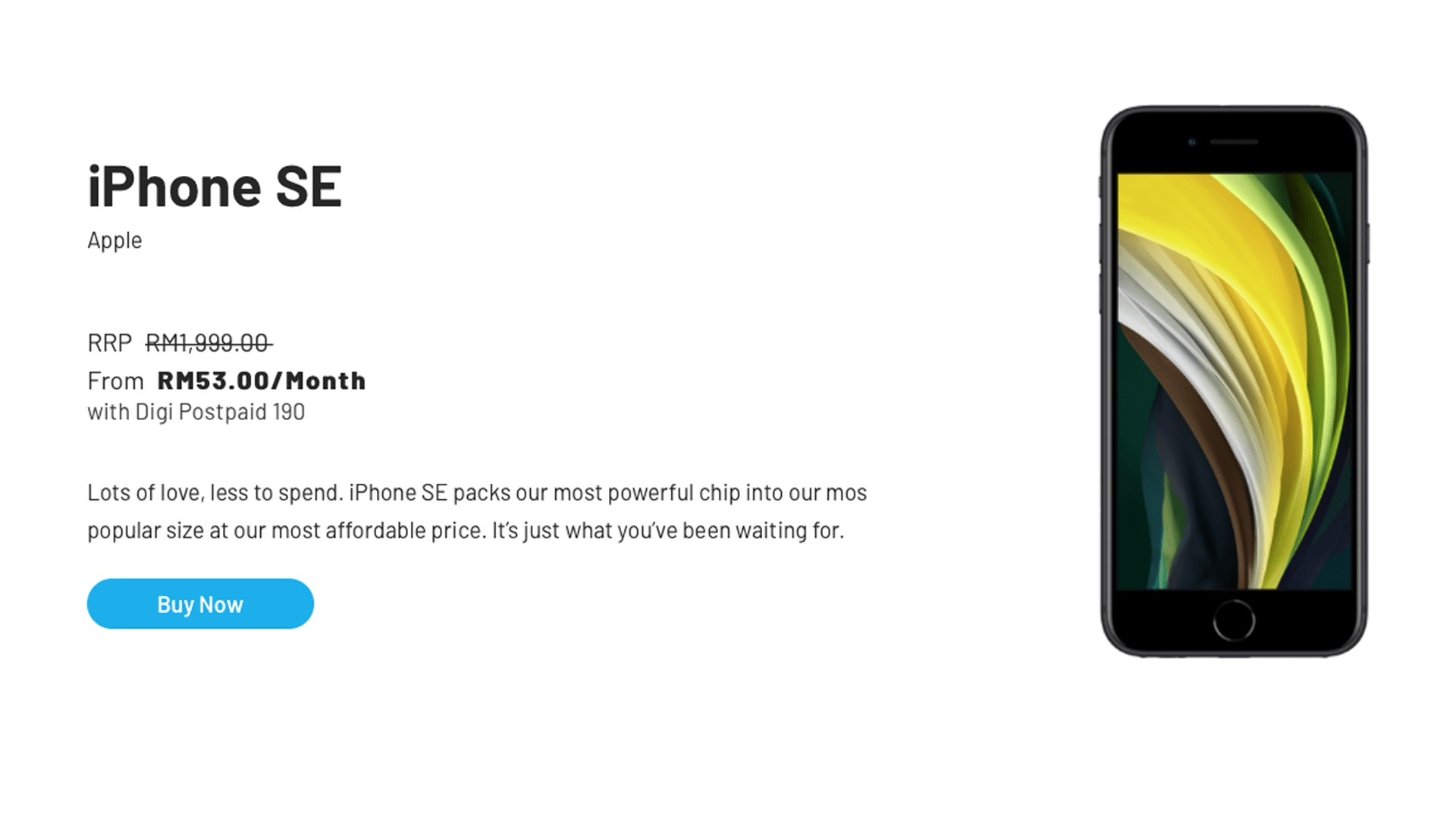 The iPhone SE is available for pre-order starting today. You can check out Digi's official site or visit the nearest store for more information, or just click here to pre-order!
This article is sponsored by Digi.