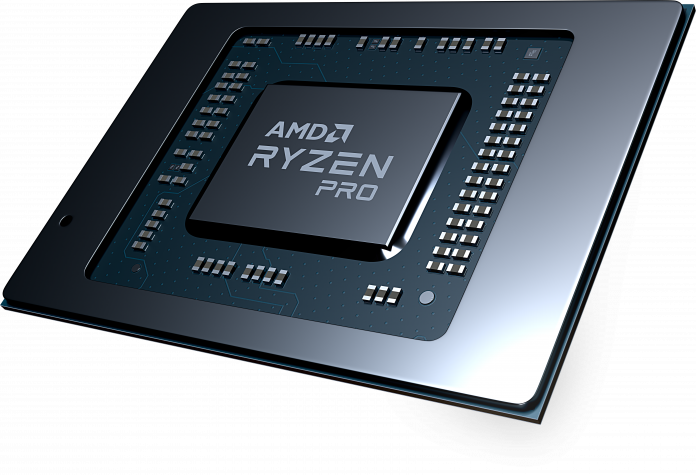 AMD has just announced the latest Ryzen PRO 4000 series CPUs for business laptops – the Ryzen 3 PRO 4450U, Ryzen 5 PRO 4650U, and the Ryzen 7 PRO 4750U. 
AMD Ryzen 7 PRO 4750U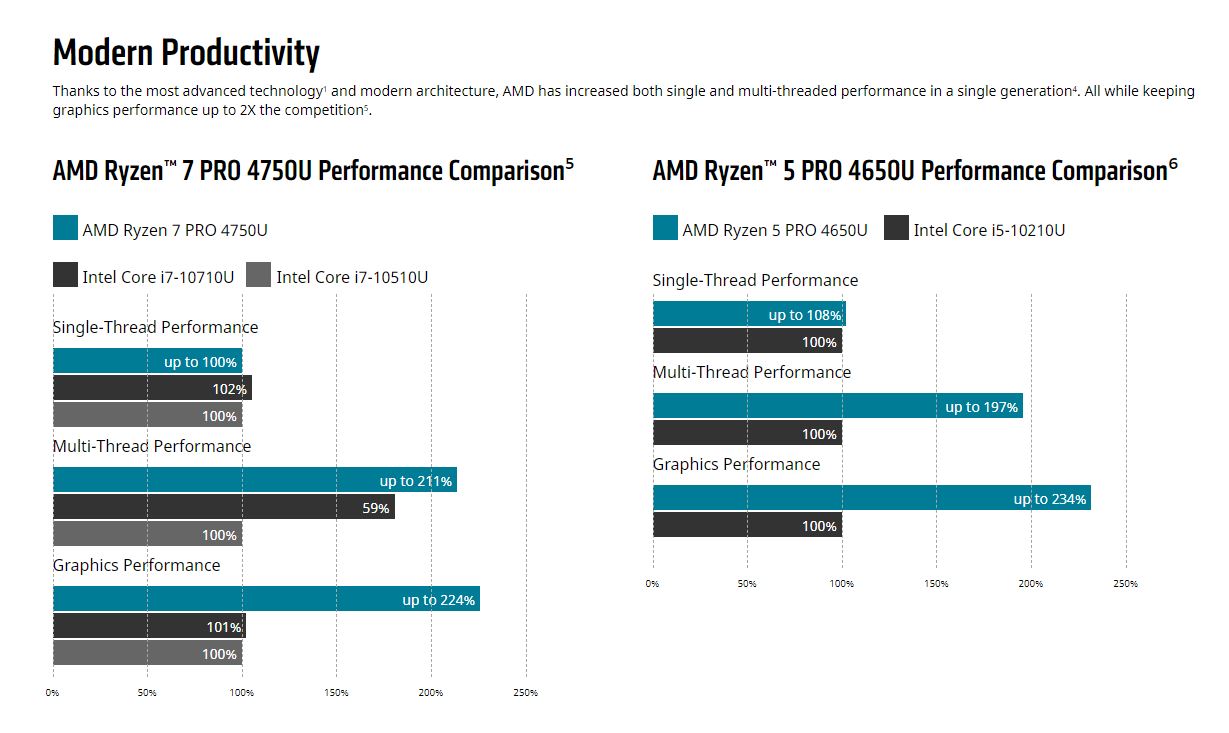 The company claims that this is the fastest business processor for ultra-thing laptops in the market. It boasts 8 cores and 12 threads and apparently offer 33% better multi-threaded performance compared to its competition (Intel Core i7-10710U). It has a base clock of 1.7GHz and can be booted up to 4.1GHz. 
It's built on the 7nm process which enables it to offer up to 20+ hours of battery life and twice the performance per watt over its predecessors. As a Pro series chip it comes with features such as added security from silicon to system level features, full support for Microsoft Endpoint Manager, and 18-months of planned software stability. 
Ryzen 5 PRO 4650U & Ryzen 3 PRO 4450U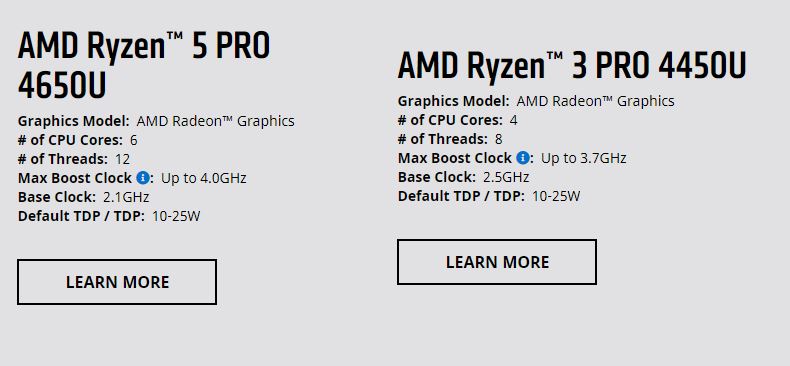 For something more affordable, the Ryzen 5 PRO 4650U and Ryzen 3 PRO 4450U offer impressive performance for your work devices too – the former boasts a 6 core/12 thread count, while the latter is a quad core/eight thread chip. The Ryzen 5 PRO 4650U has a base clock of 2.1GHz with a max boost of 4.0GHz. The Ryzen 3 PRO 4450U on the other hand has a decent base clock of 2.5GHz and a boost speed of 3.7GHz. bThese chips should arrive onto partner laptop makers soon for the business segment.