The Microsoft Surface Book 3 has officially been launched, and it keeps the tradition of offering impressive performance in a compact body. This time around, the Surface Book 3 is improved with the latest 10th-Gen Intel Core CPUs.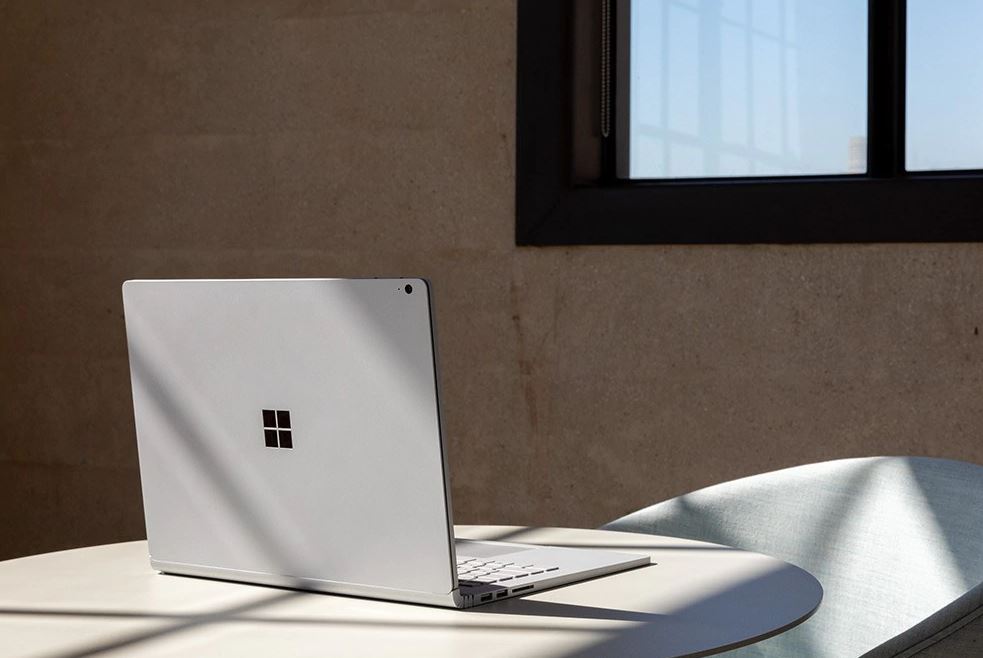 In terms of design, it doesn't differ too much from its predecessor – you have the same 13.5-inch and 15-inch models to choose from; both pack a PixelSense display – the former pushes a 3000 x 2000 resolution, while the latter outputs a 3240 x 2160 resolution. 
Under the hood, the 13.5-inch model comes with a: 
10

th

-Gen Intel Core i5 1035G7 with Intel Iris Plus Graphics

10

th

-Gen Intel Core i7 1065G7 with NVIDIA 

GeForce GTX 1650 Max Q GPU

 
While the 15-inch model comes with  
10

th

-Gen Intel Core i7 1065G7 with NVIDIA GeForce GTX 1660 Ti Max Q GPU 

 

Business models support NVIDIA Quadro RTX 3000 GPU

 
You'd be hard-pressed to find a device as compact as this that can game comfortably at 1080p. 
For storage, both models support up to 1TB conventional SSD, while the larger model can also packa 2TB PCIe SSD too. For memory, both variants support up to 32GB 3,733MHz LPDDR4 RAM too.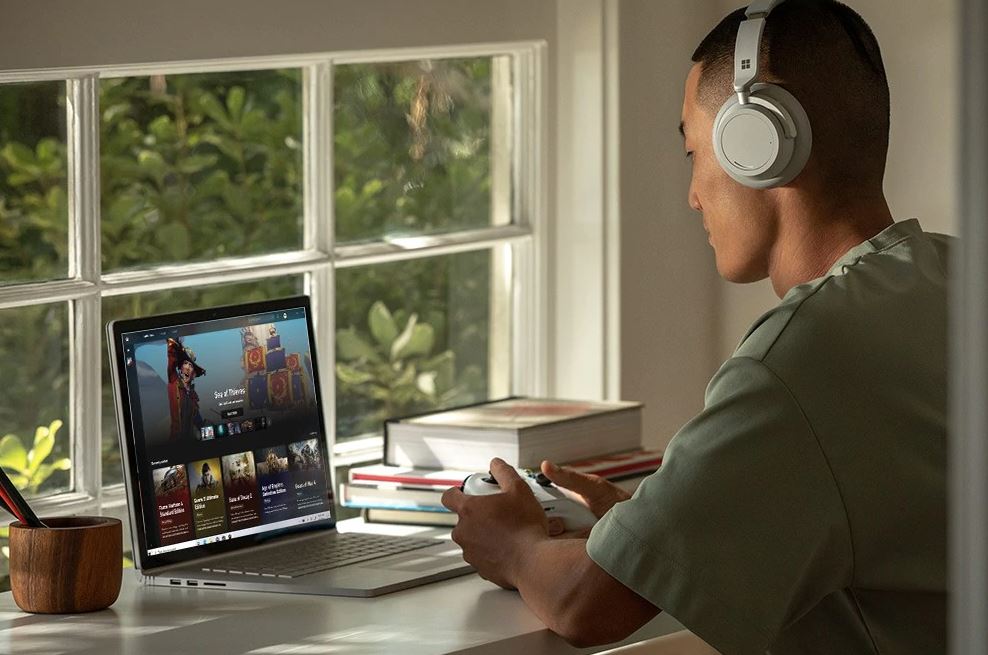 Despite being a thin device, it's got an impressive array I/O ports as well – 2x USB-A, one USB-C with PD, one 3.5mm headphone jack, 2x Surface Connect ports (one for the keyboard, one on the tablet itself), and a full-size SD card reader.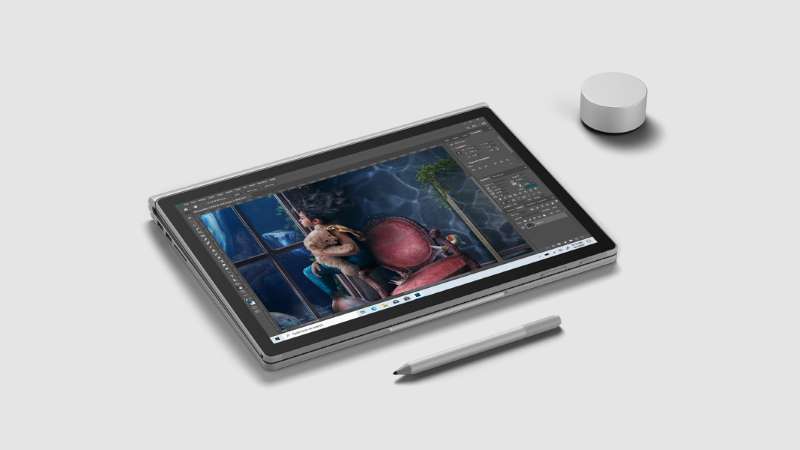 The Surface Book 3 is a creator's laptop firs-and-foremost and the reveal trailer shows high-detail motion renders of the device and other effects – turns out, the whole thing was done on the Surface Book 3. On top of that, as the main device is a tablet after all – it supports touch and the Surface Pen which is useful for graphics designers. 
The Microsoft Surface Book 3 is available from USD1.599 (RM6,914) in its native America and will start shipping this May 21. There's no word yet on when it'll arrive in Malaysia, but we'll keep you posted.