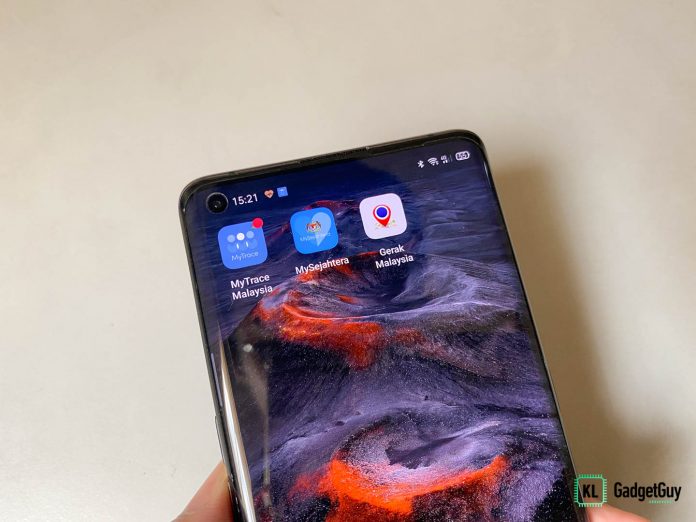 When our locally-developed tracing apps were first introduced, we wrote an article detailing what they are made for, which you can read here. It began with MySejahtera and Gerak Malaysia, while MyTrace was still in beta – now that the latter is available to download, and new features added to the other apps, we thought it would be fitting to give you an update on how to use these apps.
MyTrace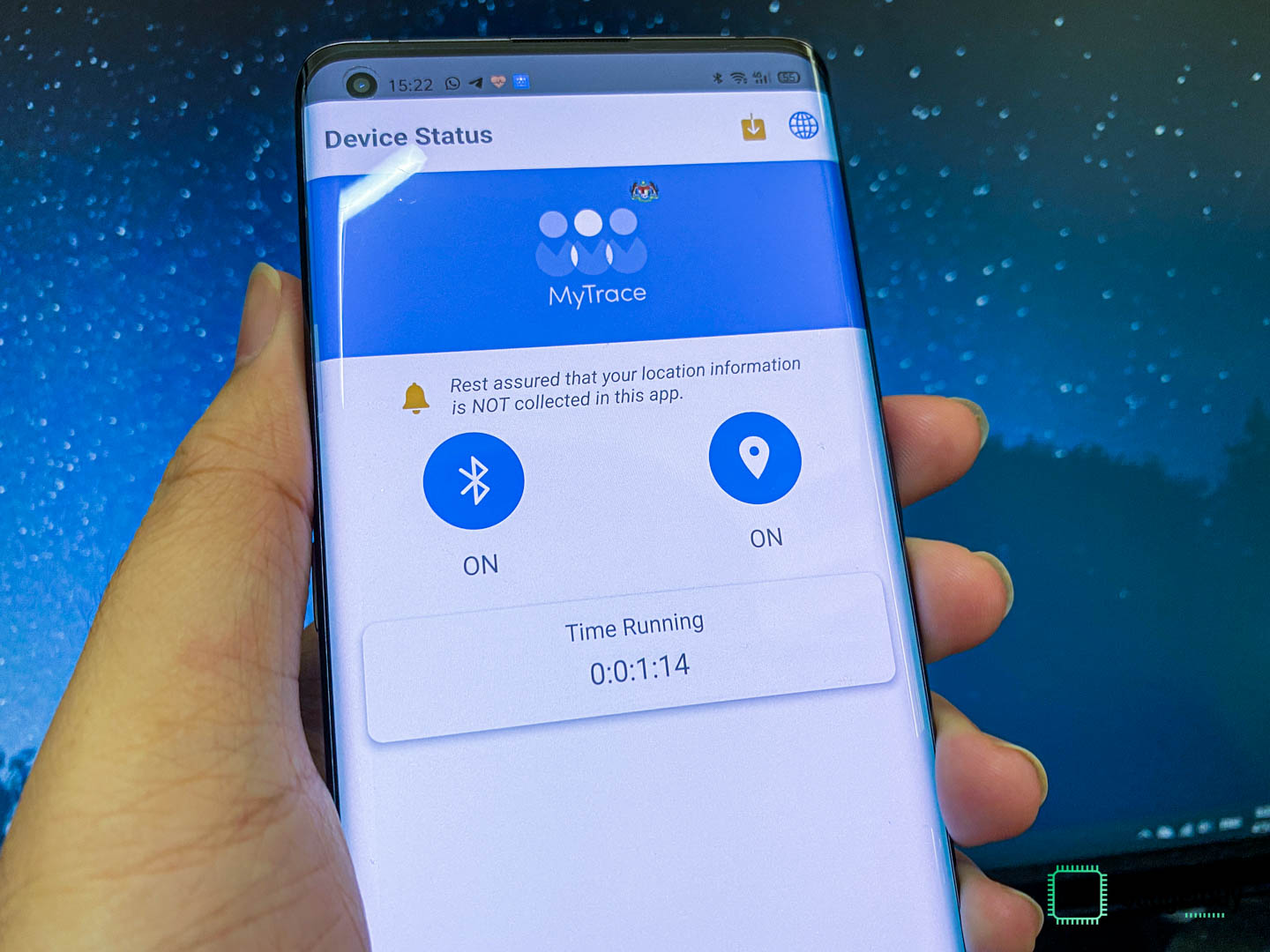 With the Conditional MCO (CMCO) now set in place, the rakyat are beginning to head back to work; so the MyTrace app serves to monitor cluster infections and to alert individuals who may have gone near someone carrying the virus.
The app is jointly-developed by the Ministry of Science, Technology and Innovation (Mosti), and a group of local experts – and it's made to be used alongside the MySejahtera app.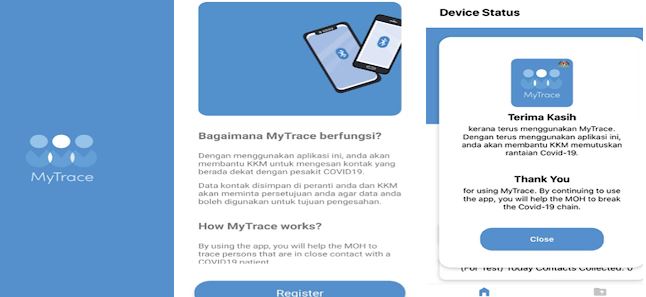 Once you've registered yourself onto the MyTrace app, you'll have to give location access to the app; however, a note in the app says "Rest assured that your location information is NOT collected in this app" – suggesting that the app does store your movement data, but rather access it when the your phone's Bluetooth detects a COVID-19 carrier in proximity.
While on the subject of Bluetooth, Senior Minister Datuk Seri Ismail Sabri Yaakob explained that the Bluetooth waves detect individuals based on the strengths of the waves, which is also determined by the distance between each user. The data is collected for 21 days should there be a detection, which should allow authorities to investigate further into the encounter.
The MyTrace app is currently only available for Android users, iOS users will have to wait a little bit longer for it to arrive.
Gerak Malaysia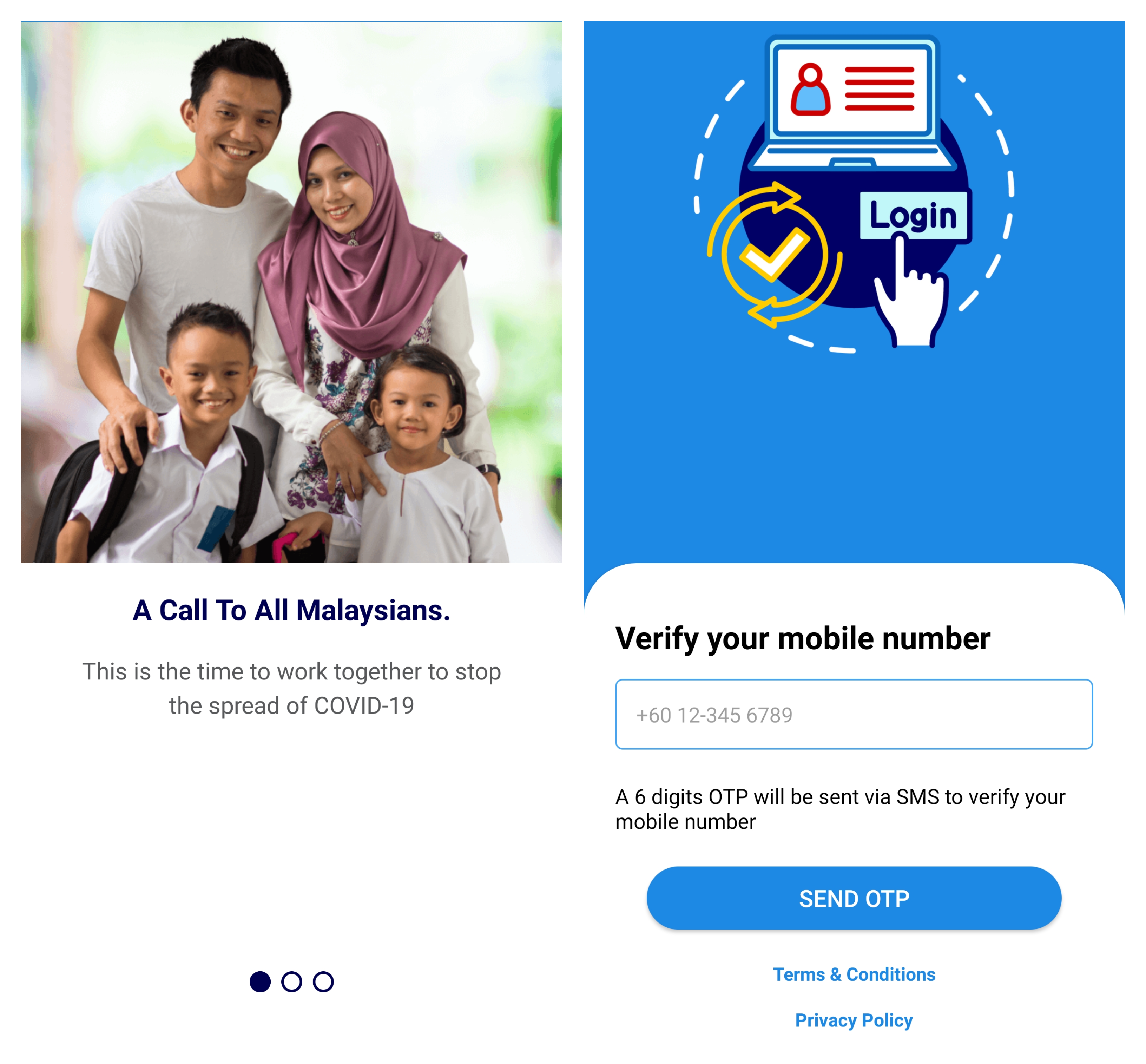 This app was more rudimentary when it first launched, but with V2.0 rolling out to all devices, the app now lets you log your intentions to travel between different states, or other travelling plans, such as heading out to buy groceries, seek treatment, as well as important or emergency activities.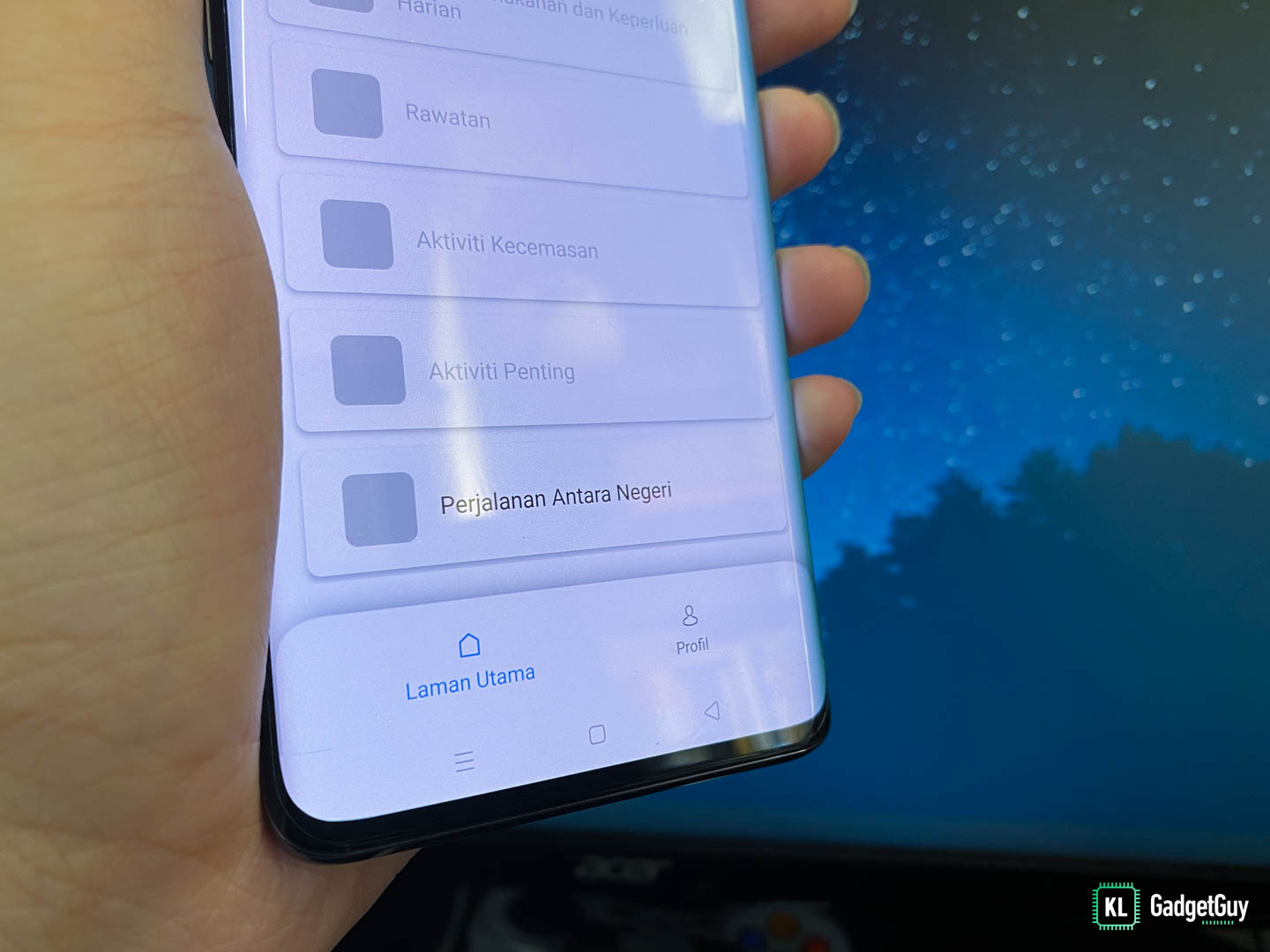 As you already know, the app generates a QR code that the authorities will require you to produce upon inspection. The code will carry your personal details along with your request for travelling. At the moment, you can only log your intentions for interstate travel as announced previously for those who need to head home during the CMCO.
MySejahtera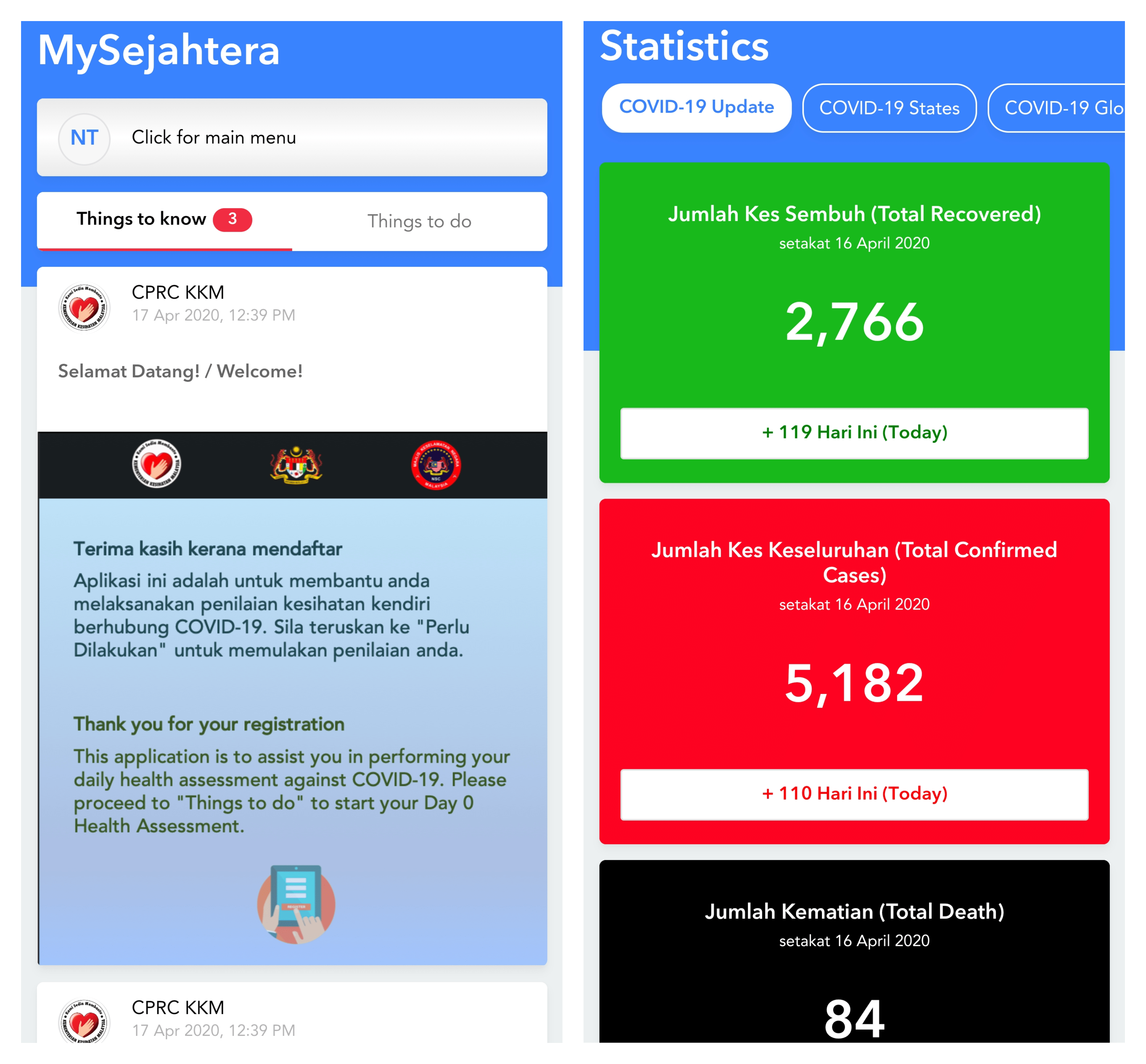 This is a comprehensive COVID-19 tracing app that serves as a one-stop digital guide if you will on all you need to know about the pandemic.
The most important features include the self evaluation feature that lets you check if you or your family members show signs of carrying the virus; as well as the hot spot checker which uses your location to tell you the number of cases detected within your area of residence.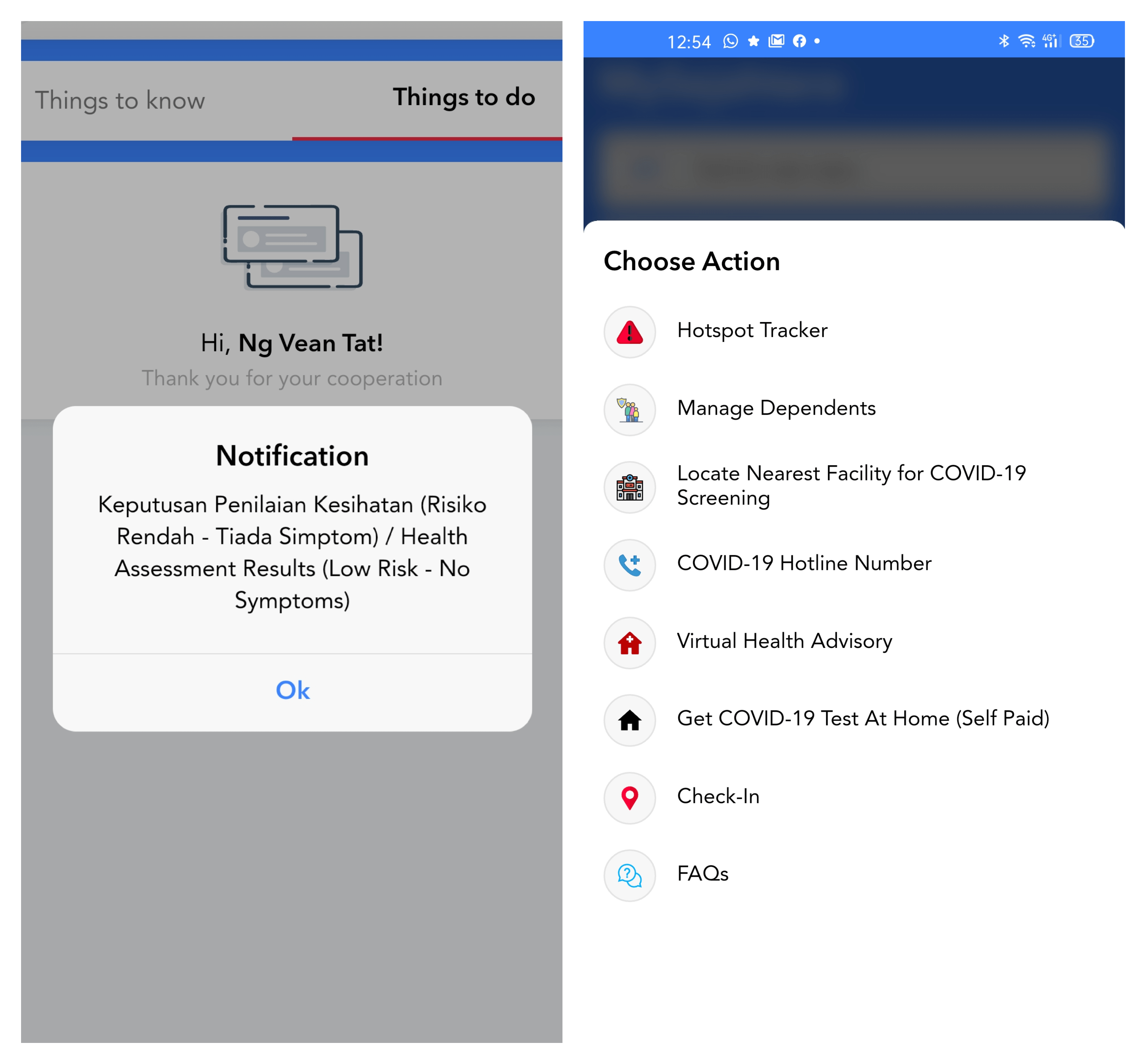 There are other features too like news updates, easy access to medical hotlines and more. From here, you can also access the aforementioned MyTrace too – how convenient.
With the help of these three apps, we should have the tools to help us navigate the MCO. As we relish in the gradual re-opening of businesses in the country, and more people able to continue earning a living; it is imperative that we continue to remain disciplined and practice social distancing until the MCO is lifted.