Just a week ago, we received news that WhatsApp will be expanding the number of participants allowed in a group call. Now, the app has doubled the amount so you can have up to 8 participants in one group call.
WhatsApp revealed that the pandemic has increased the usage of WhatsApp among consumers, meaning that many have turned to messaging apps to connect with others. That's why WhatsApp expanded its participant limits in its group calls which are also protected with end-to-end encryption.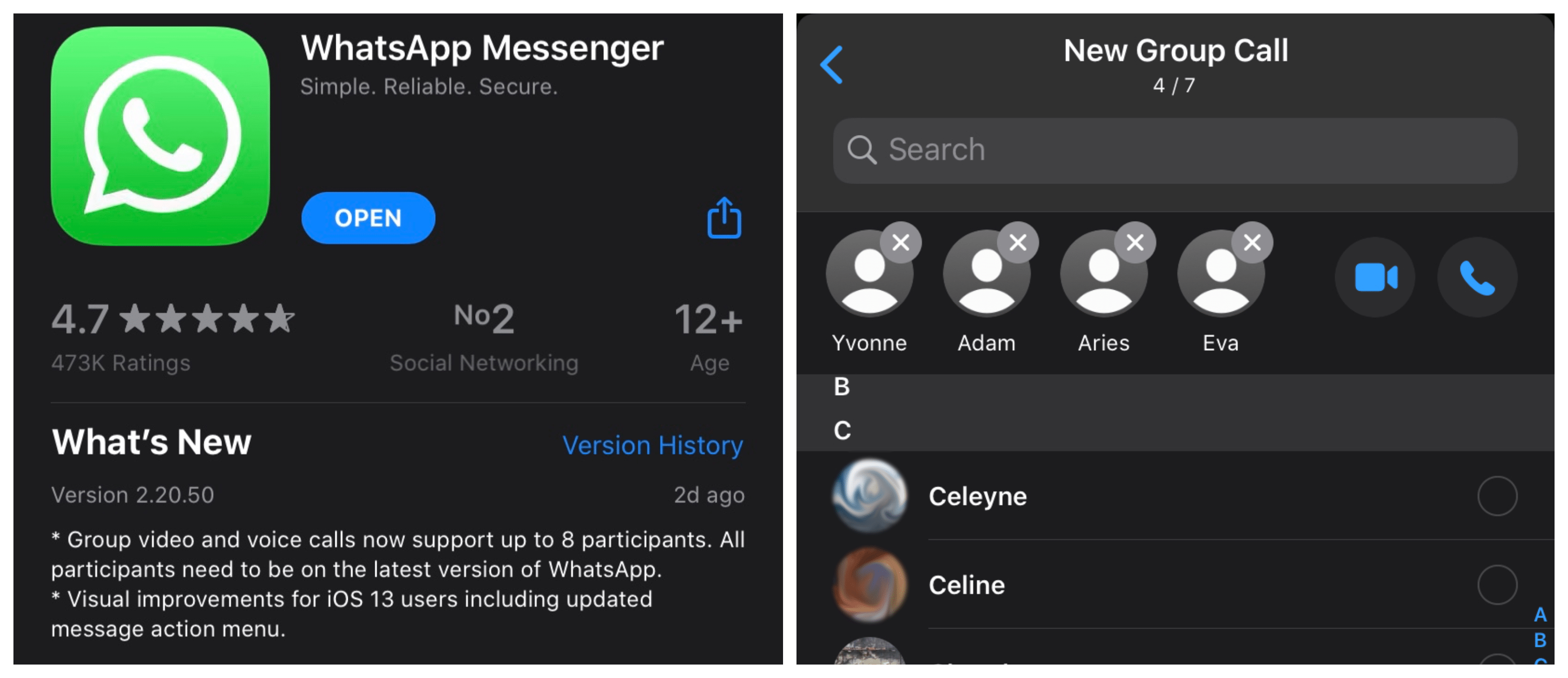 WhatsApp is also available on Portal, the Facebook device that was created specifically for smart video calling with built-in Alexa support. There are a few Portal devices — Portal TV, Portal Mini, Portal and Portal+ — and basically these devices are made for video calling and support Messenger and WhatsApp.
To enjoy WhatsApp's new participant limit, make sure you update the app to its latest version which is already available on iPhone and Android devices.