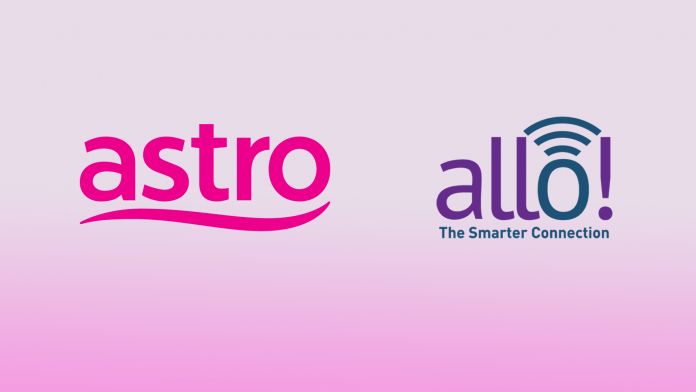 Astro is now in a partnership with Allo to a bundled service that includes high-speed broadband and content services. There will be two bundles — RM99 and RM129 — in which the former offers 50Mbps and the latter offers 100Mbps.
Astro CEO Henry Tan also said that the partnership with Allo will allow them to expand Astro's broadband reach into suburban areas that haven't been covered by previous partnerships. The collaboration between these companies will allow Astro to resell Allo's broadband products with speeds up to 1Gbps, but currently, Astro is only focusing on the 50Mbps and 100Mbps bundles. These bundles include Astro Family Pack with over 60 channels.
On the other hand, Allo Technology CEO Rodzi Ahmad also announced that while it'll start to expand its footprint in states like Melaka, Perak Johor, Kedah, Selangor and Penang, it will gradually be expanded across the nation. Henry also said that the broadband home-passes should expand over 150,000 households and business in the next one and a half years.
For those who didn't know, Allo is a subsidiary company of Tenaga Nasional Berhad. This offering is in an effort to support the country's National Fiberisation and Connectivity Plan.