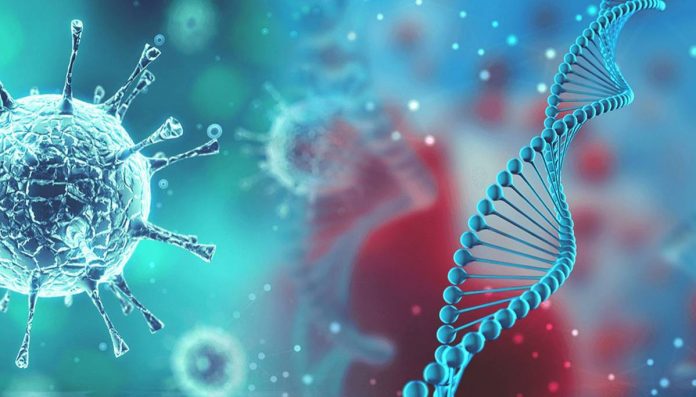 Fighting against COVID-19 is not impossible, but it's also not easy. Everyone has to play their parts and this includes tech giants like Facebook, Apple, and Google. But aside from offering financial forms of support, what else have they been doing?
Mobility Trends Reports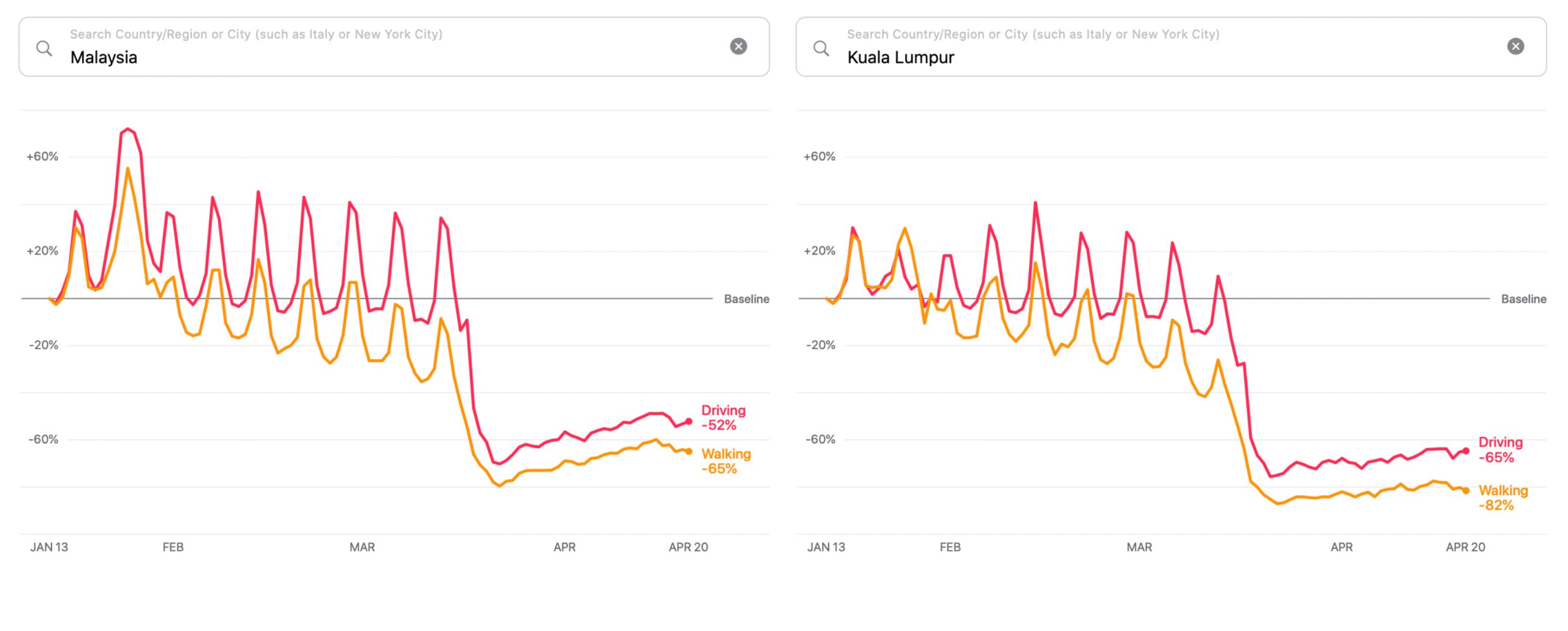 Apple and Google recently released their own versions of mobility reports. One focuses on traffic data while the other focuses on the mobility of a certain area. So, why is it important for them to share this information?
Both companies believe that sharing this mobility data will help the health officials and the government better understand the movement trends of people in certain areas. "These reports show how visits and length of stay at different places change compared to a baseline to provide insights into social distancing compliance," said a Google spokesperson. For example, if the mobility trend at parks and malls increases during the MCO period, it could indicate that people have been ignoring the restriction and traveling unnecessarily. Authorities can then take additional measures such as increasing roadblocks, closing playgrounds, or modifying recommendations on business hours based on changes in essential trips like grocery shopping. Seeing as Apple and Google are the two big players in the industry, their information sharing could be by far the most accurate one.

Naturally, these data are published without leaking user information or violating their privacy. Apple gets its data from those who use Apple Maps for directions, while Google uses data from users who turned on their Location History setting. Both companies made sure that these aggregated data will not be tied to the individual user. In Apple's press release, the tech giant stated that "Maps does not associate mobility data with a user's Apple ID, and Apple does not keep a history of where a user has been." On the other hand, Google uses differential privacy — a tool that adds artificial noise so that the data collected is still useful but doesn't expose individuals' personal info.
While the mobility data is useful, it also means that the data offered doesn't represent the exact population of Malaysians — it only applies to those who switch on their Location History and uses Apple Maps. There are also individuals without smartphones, so keep in mind that these data can only be helpful to a certain extent.
COVID-19 Symptom Map and Survey
Facebook recently released its first report interactive maps that shows the estimated percentage of people who have COVID-19 symptoms. This is achieved by using the aggregated public data acquired from Carnegie Mellon University Delphi Research Center. Facebook promoted the survey on its platform, leading to over a million users responding to the survey – this is, however, limited to users in the United States who are above 18 years of age.
By making use of this data to create reports and maps, health researchers and policymakers can better estimate areas with a higher chance of COVID-19 outbreaks. "Since experiencing symptoms is a precursor to becoming more seriously ill, this survey can help forecast how many cases hospitals will see in the days ahead and provide an early indicator of where the outbreak is growing and where the curve is being successfully flattened," said Mark Zuckerberg, CEO of Facebook. "The survey responses are sent to the researchers and aren't accessible to Facebook."
Apart from the interactive Symptom Map, Zuckerberg also revealed that the company introduced a few disease-prevention maps to show interactions and travel between regions. This has also helped health officials make informed decisions on different continents. To expand the Symptom Map globally, Facebook is also working with the University of Maryland so that they can produce reports on a global level to benefit other countries.
"The world has faced pandemics before, but this time we have a new superpower: the ability to gather and share data for good."
Contact Tracing Technology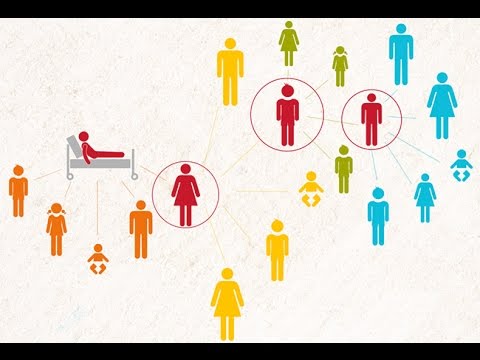 This is a technology under development, but it should be out in the near future. Apple and Google are teaming up and taking advantage of Bluetooth to help identify those who might have been in contact with a person who's been tested positive for COVID-19. It'll begin with APIs and OS-level features that enable the government and health officials to use Bluetooth radios to track proximity between users. "It doesn't matter if you have an Android phone or an iPhone – it works across both platforms," said Google's spokesperson.
Using the API created by the companies, they can ensure that user privacy is prioritized and protected while allowing developers to create relevant apps. Developers will be able to create proximity contact tracing apps without the ability to track users' locations.  In addition, the API solution will be making use of Bluetooth Low Energy – a technology that doesn't consume a high amount of battery life and doesn't require the absolute location of its user.
Apple and Google also released a simple visual to demonstrate how the process works – it's an opt-in program that will require users to turn on their Bluetooth. Basically, when one individual meets another, their phones will exchange anonymous "keys". Phones of users will download the keys of those who have been tested positive for COVID-19 from time to time. So, if one party ends up being positively diagnosed for COVID-19, he/she can then choose to upload the last 14 days of keys to the cloud and the others will be able to match the keys to know if they've been in contact with someone with COVID-19. Simply put, assuming both individuals have been in contact and one is tested positive for COVID-19, the other individual will be notified of being exposed to an infected individual.
Throughout this process, both Google and Apple promise that no information will be tied to the individual's identity and whereabouts. Apple also said that the information regarding this technology will be accessible to the public to guarantee transparency.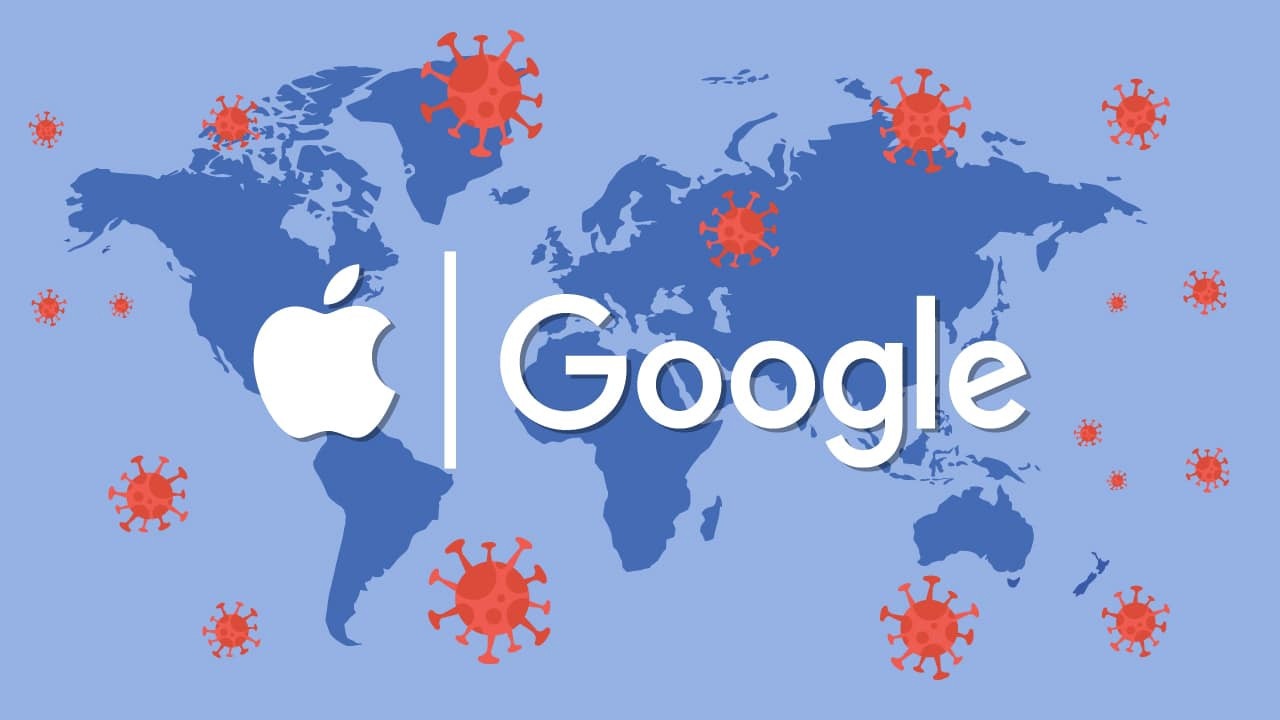 However, this isn't a perfect solution either – there are also possibilities of false positives, inaccuracy in Bluetooth radio signals, and contact tracing apps that don't strictly follow the standards set by Apple and Google. Wired also pointed out that while the keys remain anonymous and can't be used to identify a person, these keys may be linked to IP addresses of the phones that uploaded them which will still link you back to the owner who is likely to be the one who is diagnosed with COVID-19. But while there are many emphasizing on the importance of privacy and security issues, France would rather the privacy rules be more lenient. Apple doesn't allow contact tracing apps to use its Bluetooth technology when it's in the background to protect user's privacy, but the French government believes that it will help them better manage the COVID-19 situation.
These are just some of the major efforts that these tech giants have been making to combat COVID-19. Google has been offering tools and programs to help businesses and individuals who are affected, and Apple has been producing face shields and sourcing over 20 million face masks for medical professionals. Facebook has also added tools to assist businesses on Instagram, monitor and reduce COVID-19 misinformation, and joined the Open COVID Patent Pledge.