Adaptability is key to being productive; anyone who expects you to deliver something – either at work or in college – would tell you that. We especially know that even more now given our current climate.
But sometimes, you're not given the tools to work from home, or hunker down at a co-working space, or a Starbucks – so, when there's a need to, it's always good to be prepared to work or study from anywhere, at any time.
The HP Spectre X360 13 and Envy 13 are some of the best laptops you can get to make remote working or studying a breeze. One reason comes down to the 13-inch laptops' thin an lightweight builds.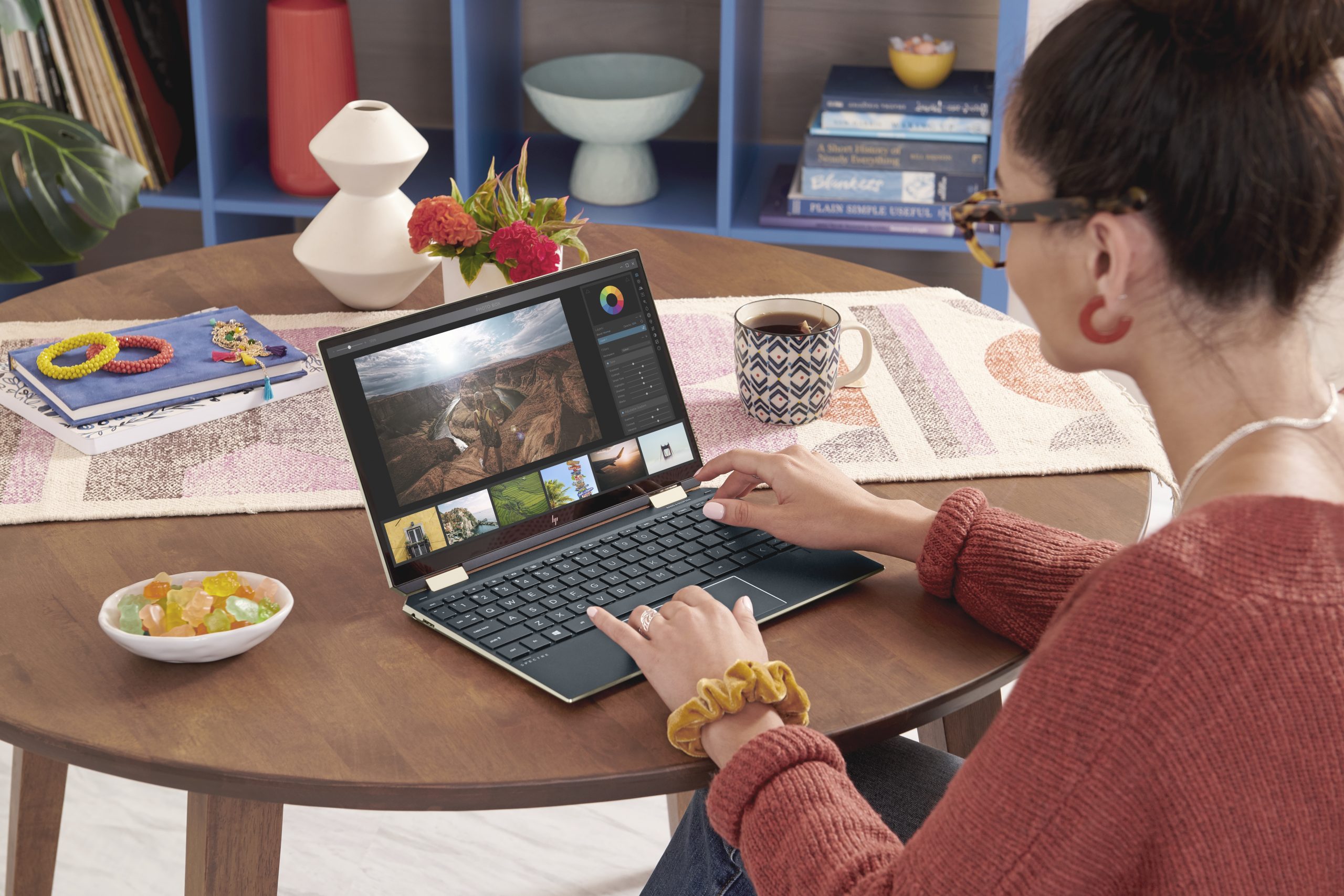 The Spectre X360 13 is 16.9mm thin and weighs a measly 1.3KG; meanwhile the Envy 13 is only 14.8mm in thickness and weighs around 1.2KG. They're so thin that they fit in the smallest bags and are light enough that you can easily whip them out wherever you are.
Regardless of where you've hunkered down, it's always important to communicate with your peers; and the best way to do so would be via a video conference call – at least that way nothing gets lost in translation. The HP Spectre X360 13 comes with a HP TrueVision HD IR Camera which is housed in an inconspicuous 2.2mm cutout, just above your display, to allow for more screen real-estate. The HP Envy 13 is equipped with a HP Wide Vision HD camera that has an 88-degree angle viewfinder that gets more subject into the frame, so more people can be in that team meeting or group discussion.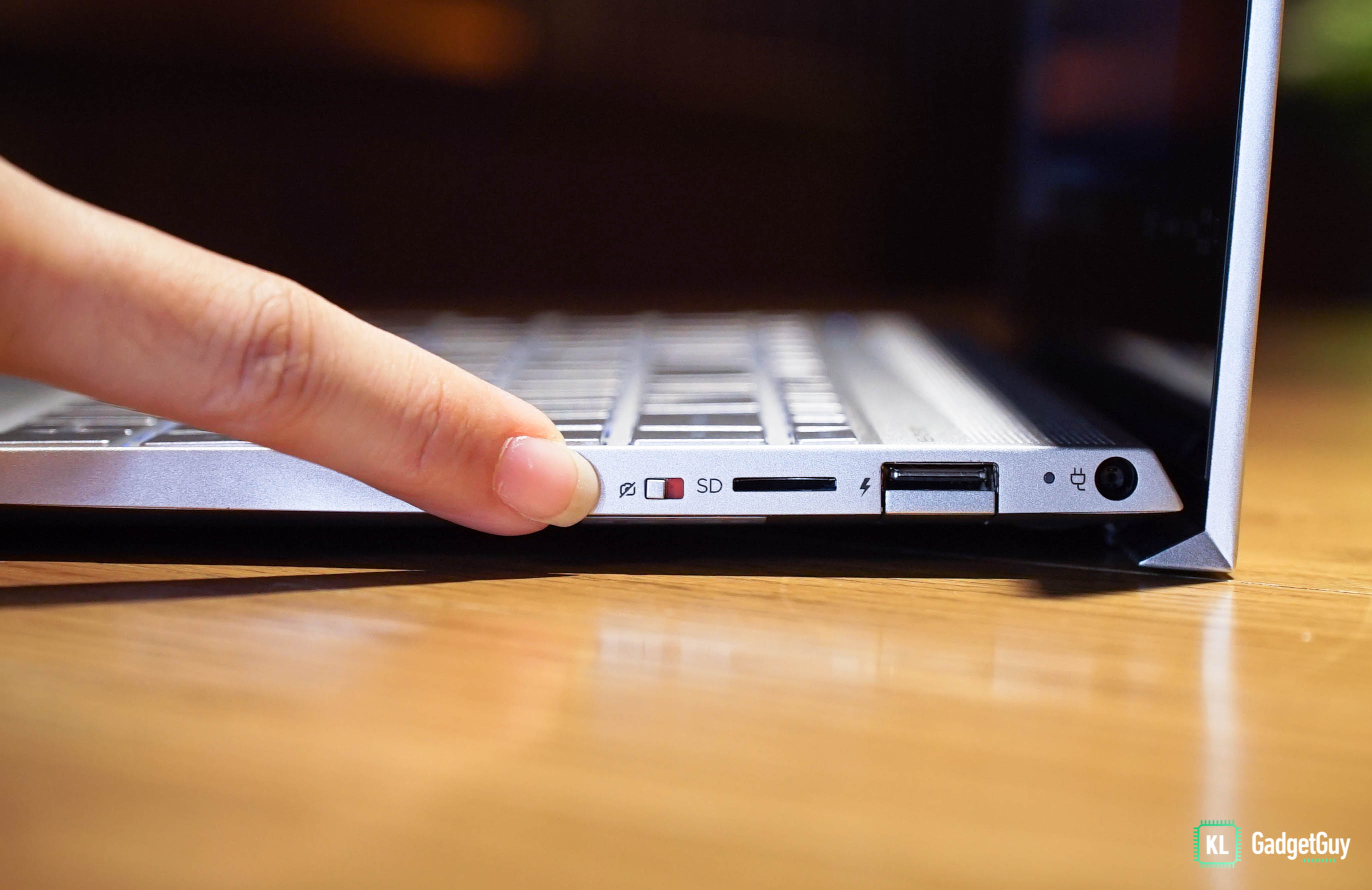 While it's convenient to talk to your peers on the webcam, it's also easy for hackers or passersby to invade on eavesdrop on your conversations – luckily HP equips both these laptops with a dedicated Webcam Kill Switch that lets you disable the camera with a flick of the switch. Tucked away on the side of your laptop is the toggle which is easy to reach; plus, you'll feel an obvious bump when you're looking for it so you can react disable your webcam as fast as possible if need be.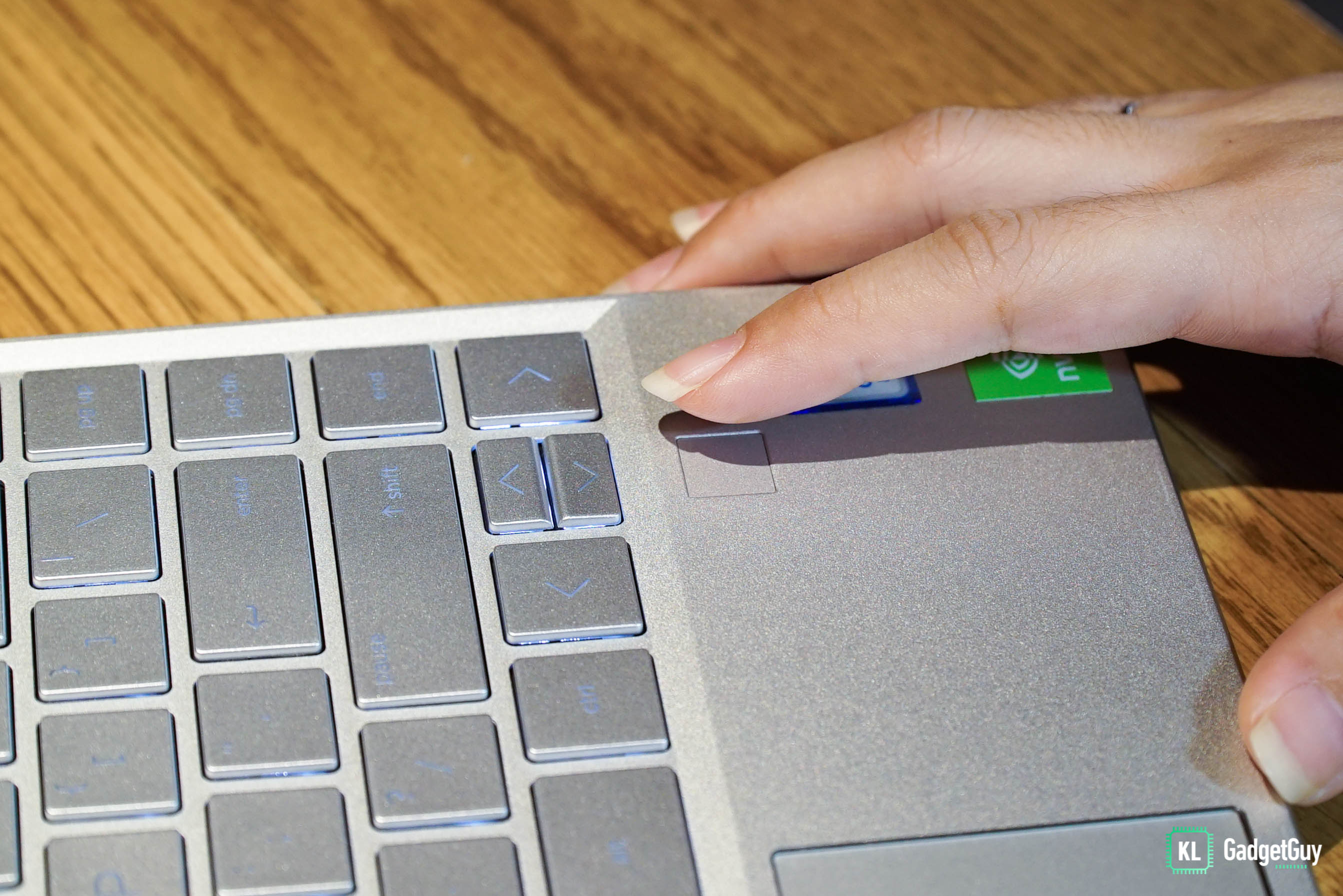 For added security, both laptops also come with a fingerprint reader – which you can use to unlock your laptop; meaning there's no need to key in your password in the presence of strangers. Even if you work from home, it's useful to keep children from logging in and getting access to important documents.
On top of that, the HP Spectre X360 13's IR-enabled webcam lets you log in using facial recognition too in case your hands are full.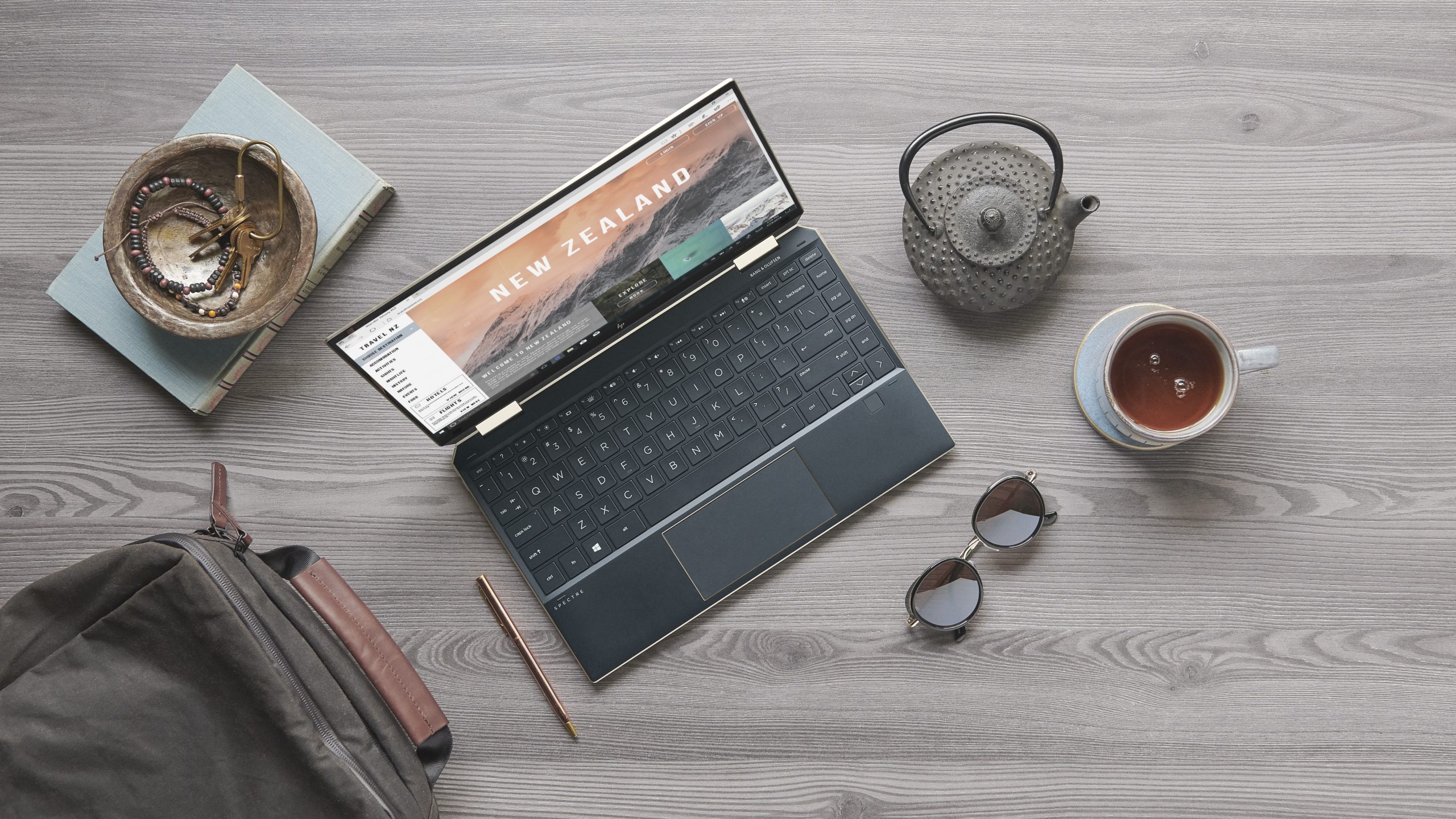 You got security and portability covered – the next aspect of a good companion laptop is a long-lasting battery. These laptops get you 22 hours of power, and can last you almost an entire day of regular usage. Leave it charge at the end of the day, and you're all set for the next.
With the latest Intel Core 10th Gen CPUs, you can always get that extra boost in performance should you need it; and you obviously lose battery life there. But both the Spectre X360 13 and Envy 13 ship with HP Fast Charge which can power your device up to 50% in just 45 minutes. That's just enough time for you to grab lunch!
As you already know, the Spectre X360 13 and Envy 13 come with your choice of either a 10th-Gen Intel Core i5 or Core i7 processor. For graphics, the Envy 13 gets a powerful Nvidia GeForce MX250 GPU, while the Spectre X360 13 gets Intel's Iris Plus Graphics. With that, you're able to do light photo and video editing, on top of some casual gaming to in case you want to kick back and relax just a bit.
Both laptops come with up to 16GB of DDR4 RAM which is more than enough for a smooth multitasking experience. Plus, both laptops come with up to 512GB of PCIe NVMe SSD for storage – this allows programs to launch in no time at all. With crunch time on the horizon, there's no time to waste on waiting for apps to load, or that file to open up.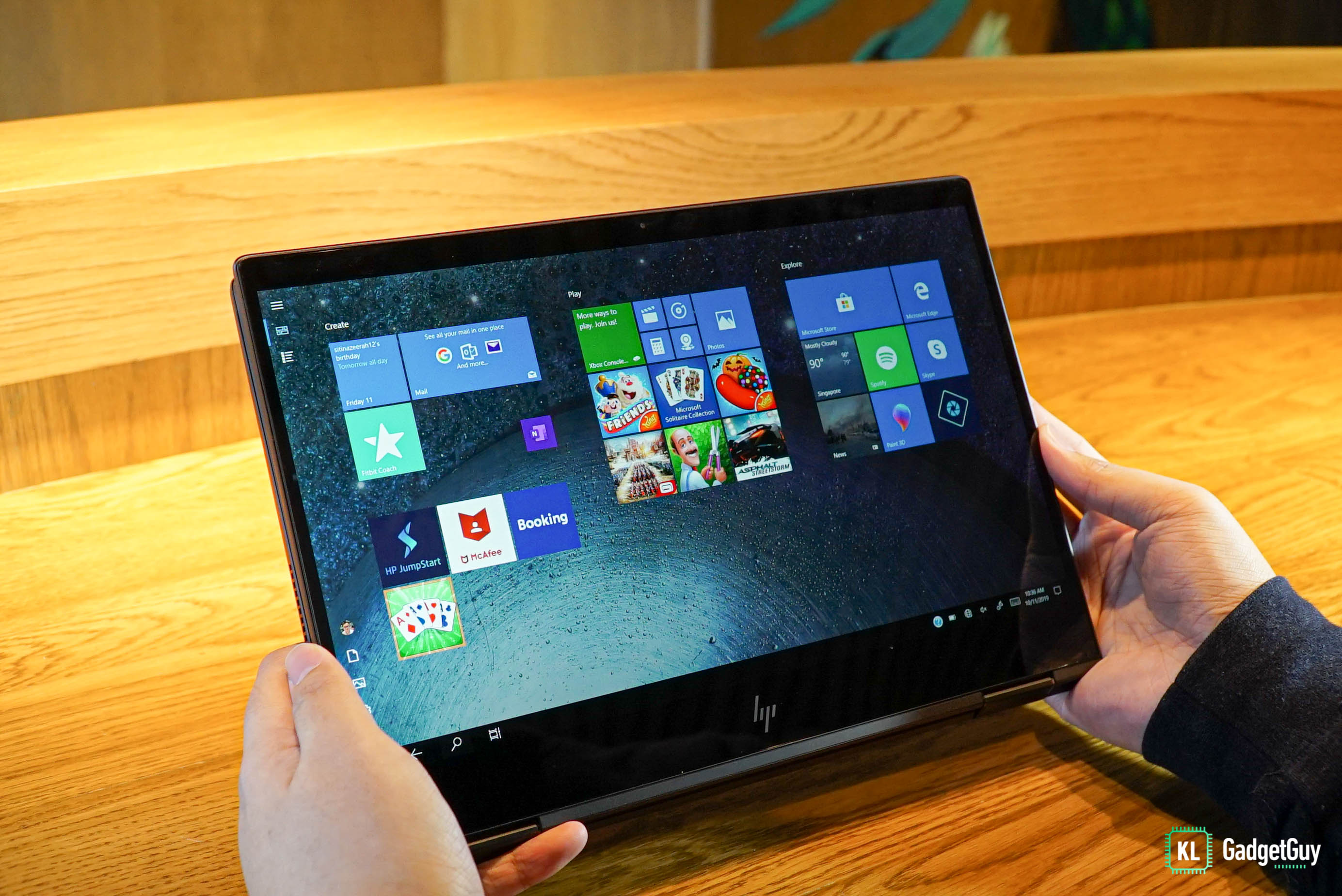 To match the top-notch hardware and safety features, the Spectre X360 13 and Envy 13 also have classy aesthetics that fit both the business and classroom environment. The aluminium chassis doesn't just give the laptops a premium look, but also makes them sturdy. With their gorgeous 13.3-inch FHD WLED displays and backlit keyboards, you'll be able to stay productive longer regardless of where you are.
The Envy X360 13 has a flexible hinge which lets you bend the screen up to a 360-degree angle, and either use it as a tablet, or prop it up in tent mode for presentations or binging Netflix. Meanwhile, the Envy 13 is your more conventional laptop in that it doesn't have the flexible hinge – this is great for those who like to keep things simple.
The Spectre X360 13 is now available in a stunning Poseidon Blue finish gold accents around the frame; while the Envy 13 is available in the classic Pale Gold and Natural Silver colourways should you want something premium-looking without being too jarring.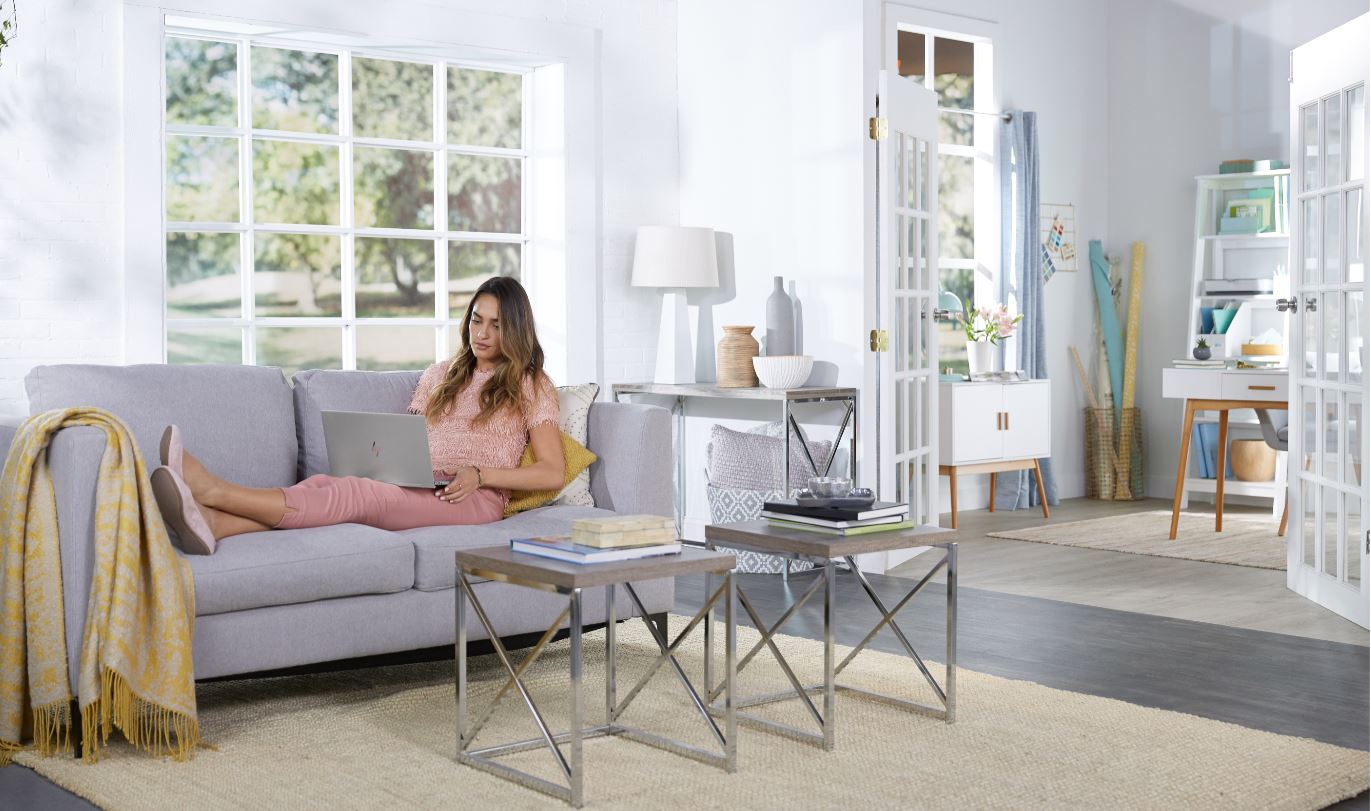 There you have it – the HP Spectre X360 13 and Envy 13 are both super compact laptops that not only look the part but pack the hardware to let you get your work done whether at work or in school.
On top of that, you also get Microsoft Office Home & Student pre-loaded for free (worth RM528) so you can get right to work as soon as you unbox your device. There's also a list of other HP PCs that come equipped with the software; this also includes devices that are powered by Intel Core i3, Core i5, Core i7, as well as AMD Ryzen processors.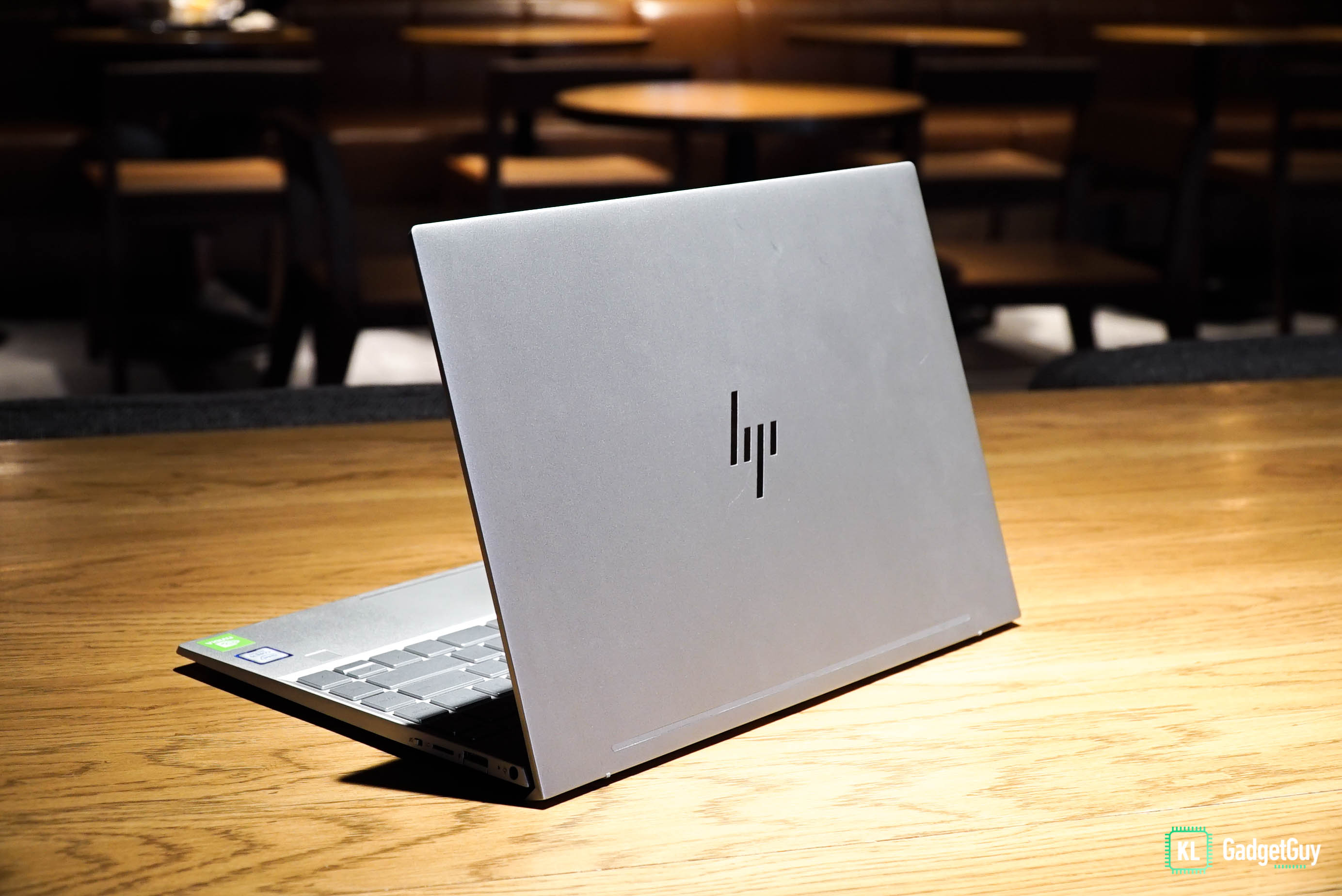 These are the reason why these laptops make the best work and study companions should you choose to work remotely; but being able to work or study from home or at a Starbucks is a privilege not many have – so it's important to appreciate technology that helps connect people far and wide, while helping folks stay productive.
To purchase the HP Spectre X360 13 and Envy 13, visit HP's official online store here, or contact any authorized retailers.
This article is sponsored by HP