We're finally hearing something from Black Shark Malaysia regarding one of the most anticipated smartphones of 2020 – they've announced that the Black Shark 3, and possibly Black Shark 3 Pro is, at last, arriving to the country this April 30. 
Both phones will sport a 90Hz display panel which is a bummer – even if not for gaming, a 120Hz screen would've been great for general scrolling. The regular Black Shark 3 rocks a 6.67-inch FHD+ display panel, while the larger Black Shark 3 Pro comes with a 7.1-inch QHD+ OLED screen. Both displays come equipped with a 270Hz touch sampling rate for a more responsive usage experience. 

Under the hood, both variants will sport the latest Snapdragon 865 chipset with 5G connectivity with up to 12GB RAM and up to 256GB internal storage. This is the sort of configuration we're seeing on regular flagships in 2020, so this is the least a gaming phone should pack.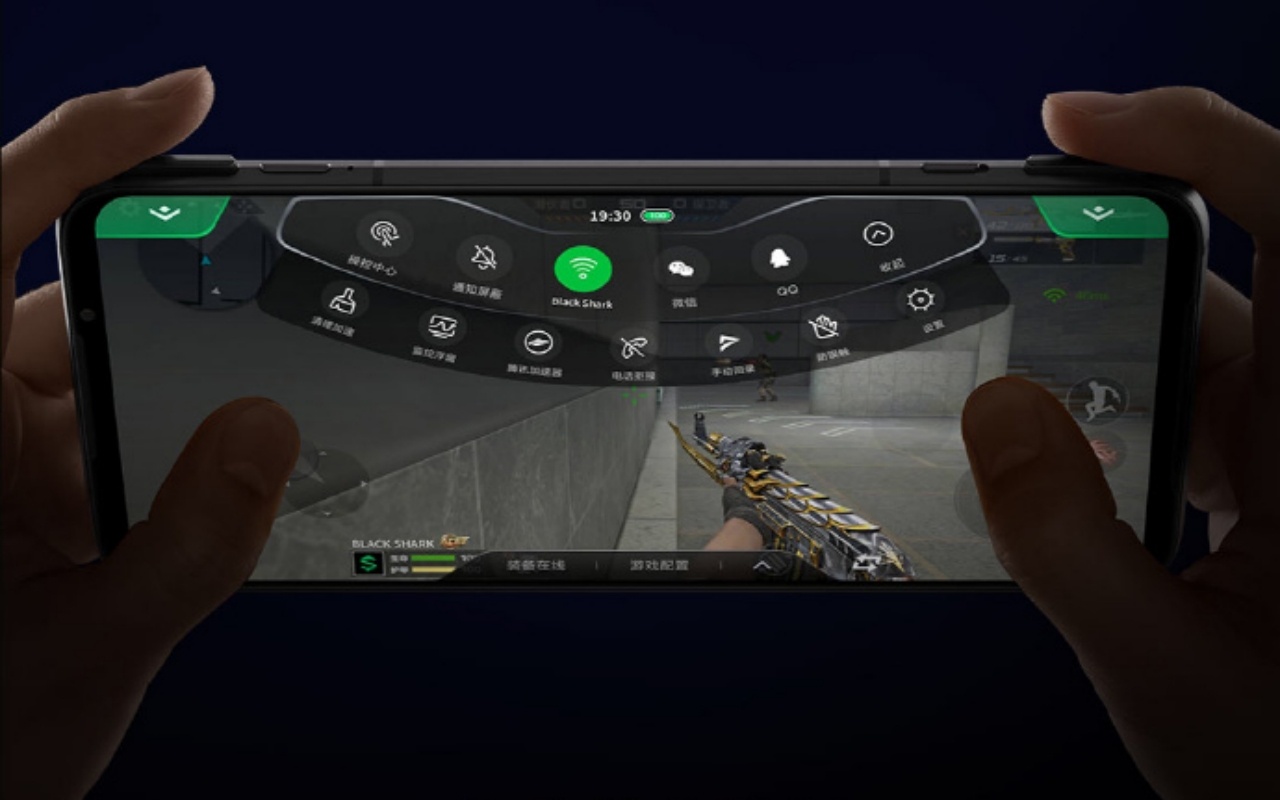 What's cool about the new devices is that they come with a pair of mechanical, physical shoulder triggers that pop up when you need to use them. This is especially useful when playing FPS titles and you get a tactile feedback when shooting, which allows for better control. When not in use, the triggers descend into the frame of the phone, flush with the sides. 
The Black Shark 3 will have a 4,720mAh battery while the Black Shark 3 Pro will come with a 5,000mAh pack. The latter supports up to 65W of fast charging, which the company claims can power the phone in just 38 minutes. Besides the regular USB C charging port, there's another magnetic charger at the back that's supposed to get the wires out of the way when you game. Using this alternate port gets you a decent 18W charging speed. 
Cameras have never been the Black Shark's strong suit, but this time around, the Black Shark 3 looks to have quite an impressive array of lenses – both variants pack a 64MP main lens, a 13MP ultrawide shooter and a 5MP depth sensor. On the front is a 20MP selfie lens too. 
The Black Shark 3 Pro should be available in Phantom Black and Armor Gray when it arrives in Malaysia, while the regular Black Shark 3 will come in Lightning Black, Armor Gray, and Star Silver. In China, the phones a priced at 3,499 Yuan (RM2,104) for the Black Shark 3; the Black Shark 3 Pro starts at 4,699 Yuan (RM2,826). As its Malaysian launch draws nearer, we won't have to wait long now to find out how much they'll cost here.