Having reviewed a number of laptops, it hasn't been easy to conclude the best laptop for each category and especially when I am asked which one I would get for my own for work purposes, my answer would usually be the default one – the MacBook Air or 13-inch MacBook Pro.
The MSI Prestige 14 changed that after using for a few weeks and I am absolutely in love with what it offers on the table, and the more impressive fact is that it is a machine from a company that focuses heavily on making gaming laptops.
MSI Prestige 14 Video Review
MSI Prestige 14 A10RB Hardware Specifications (as reviewed)
CPU: Intel Core i7 10710U, 6-Core, up to 4.7GHz
RAM: 16GB DDR4-2666MHz (up to 32GB with single SODIMM)
Storage: Western Digital SN730 512GB NVMe SSD
Display: 14″ Innolux Full HD (1920×1080) 100% sRGB
GPU: NVIDIA GeForce MX250 2GB GDDR5
Battery: 4600mAh
The Prestige 14 is extremely well-built with an all aluminum chassis and MSI has added chamfers around the edges that gives it an expensive look, its display hinges are hidden away well and they tilt the keyboard area for an ergonomic typing position when you lift the display.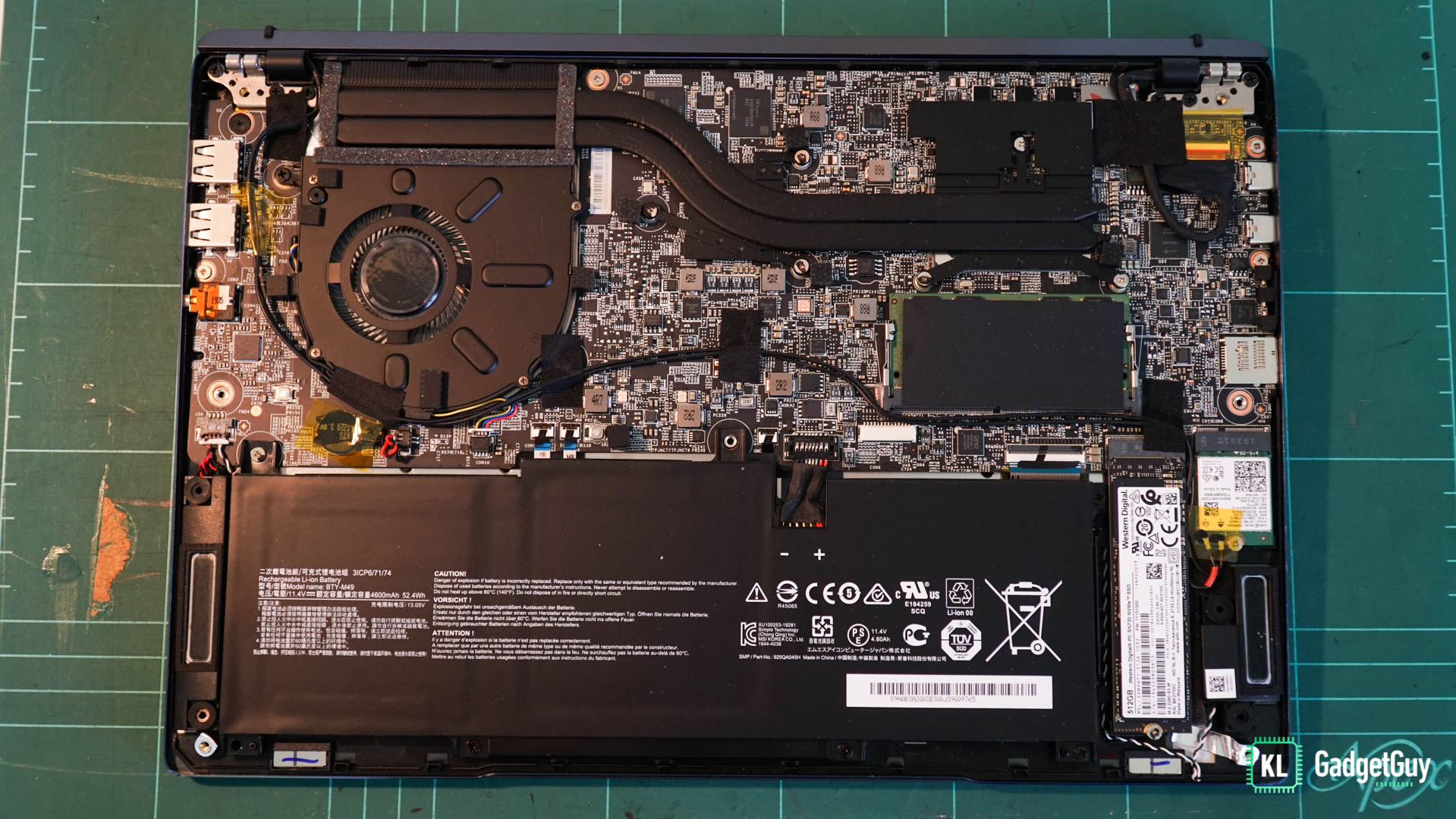 Accessing the laptop's internals is very straightforward by removing a total of seven screws, you will need to need to break the factory seal to remove the final screw, which will void your warranty and I suggest you don't do it unless necessary. In fact, there's almost no need to upgrade storage and RAM as it should be sufficient for most, you can easily swap them by yourself if you want to.
MSI has always been generous on ports selection and the Prestige 14 is no different, though I am underwhelmed that it has two USB 2.0 ports instead of USB 3.1, it has two USB-C 3.1 ports with both of them supporting Thunderbolt 3, which allows you to connect an external GPU for better graphics performance and power up a 5K display without any issues, you will need new cables or a dongle for connecting USB 3.0 external hard drives or flash drives unless you want to deal with slower transfer speeds.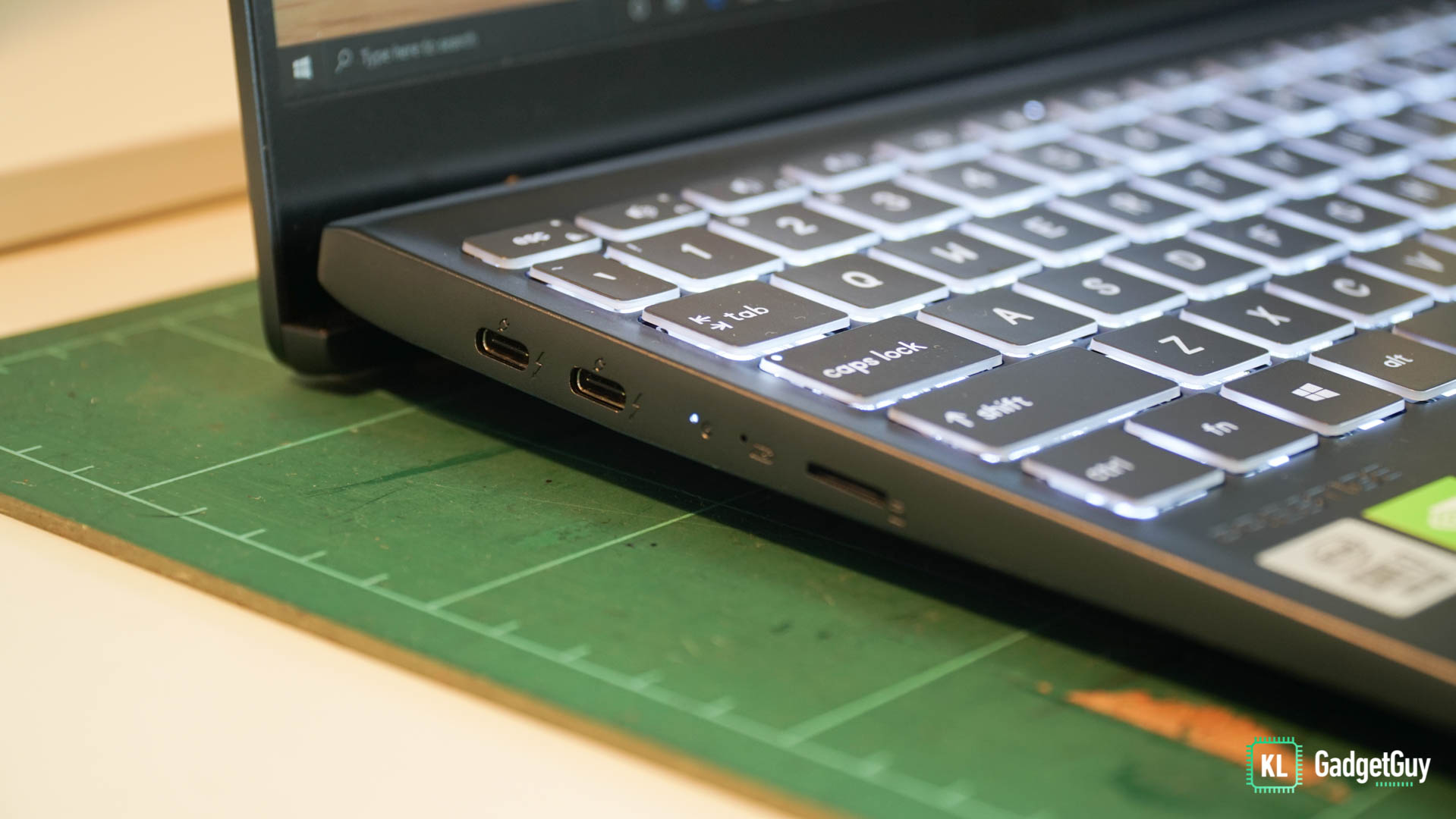 The Prestige 14 charges over USB PD and I'm glad that MSI has also included a lightweight 90W power adapter, such convenience would also mean that you can also charge the laptop using a third party adapter or power bank, which I have been doing and rarely used the provided brick.
As a creator and work laptop, the Prestige 14 excels in several hardware aspects, the display panel covers up to 100% of the sRGB color space with decent brightness and viewing angles, the loudspeakers sounds excellent with no distortion when maxed out.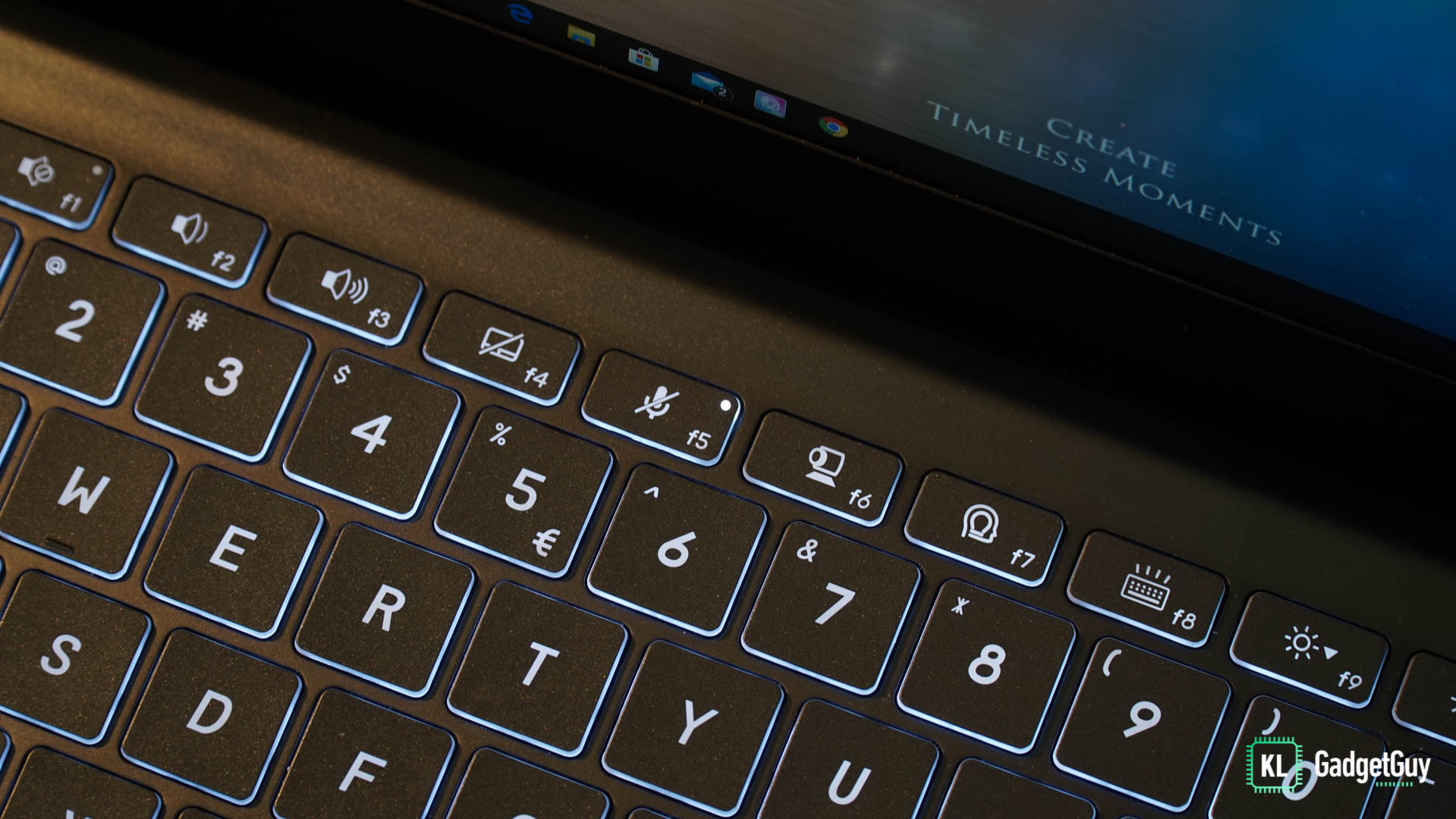 The keyboard is my favorite part of the entire experience, it is beautifully backlit with large keycaps and has a great tactile feedback as you type, the function row has two useful keys that disables the microphone and webcam if you are afraid of being compromised. If that isn't secure enough, the laptop has a fingerprint reader on its trackpad or if you prefer, you can also set up facial recognition with its infrared camera.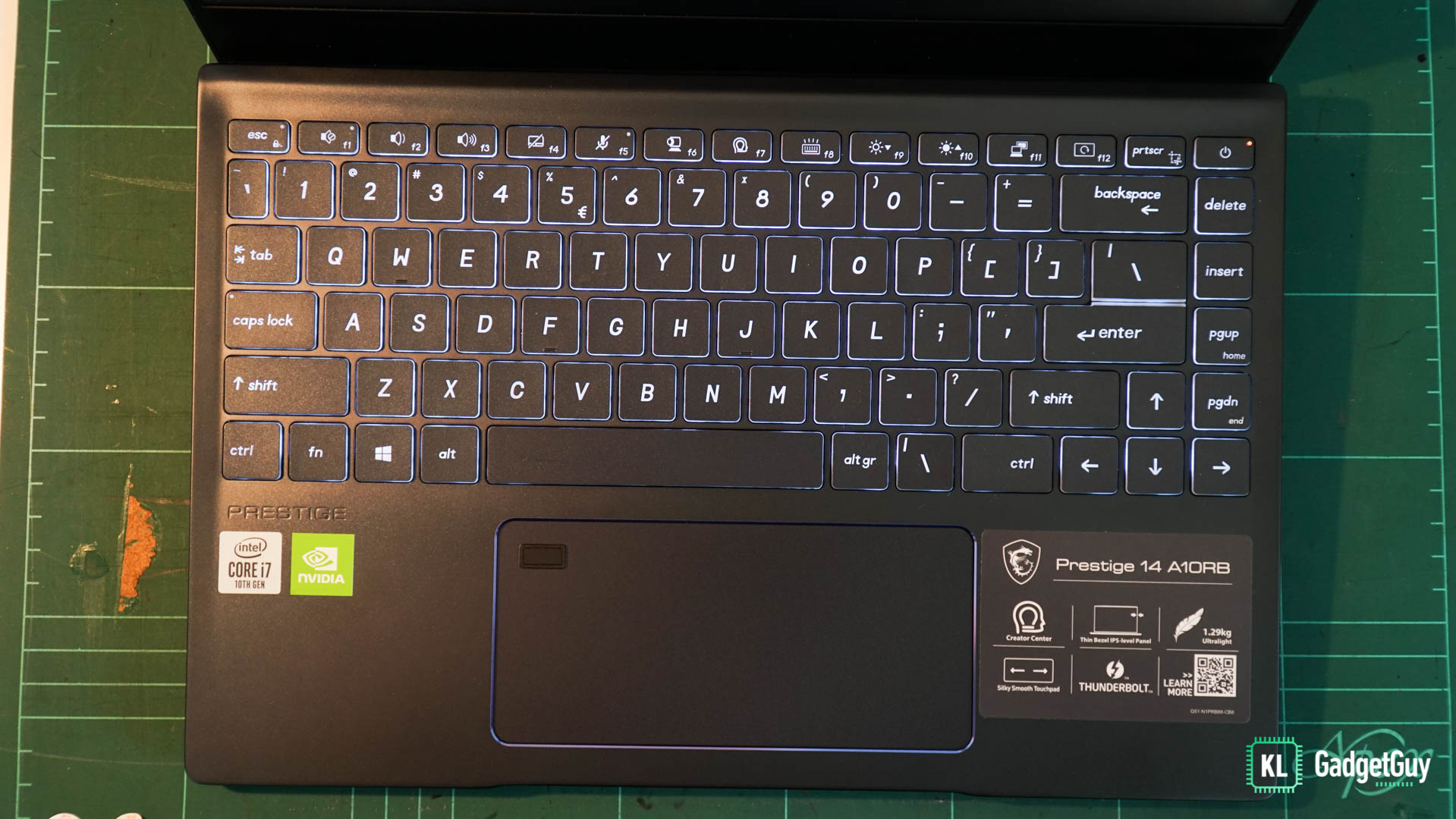 MSI has equipped a decent trackpad for the Prestige 14, while I think it is way to wide for gestures, it has good tracking precision and palm rejection, which I really appreciate a lot as I don't usually carry around a wired or Bluetooth mouse when I'm on mobile, I've been using it for casual video edits on Premiere Pro and it has been very reliable when making adjustments with drag and drop gestures.
For several weeks, I have not encountered any major performance issues on the Prestige 14, especially I'm doing mostly productivity related such as opening multiple browser tabs, running through data heavy Excel spreadsheets and graphics heavy PowerPoint presentations, it handles them like a champ.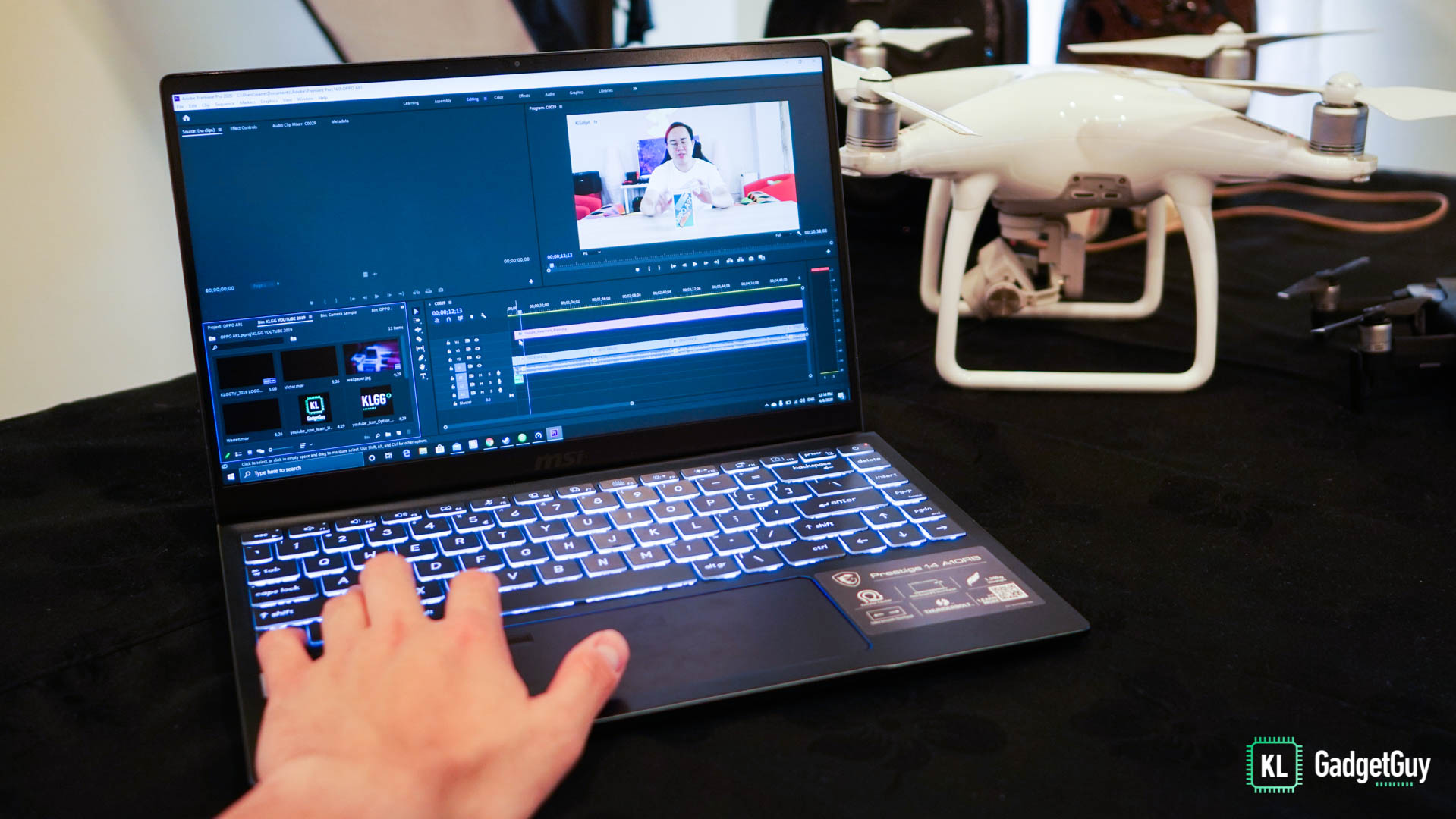 The only issue is when it comes to doing video edits, as MSI markets this as a laptop capable of doing 4K video editing, I attempted one of my video projects and didn't have high expectations, as it isn't the higher end model with a GTX 1650 Max Q graphics.
As expected, the Prestige 14's processor started to throttle as I begin to add effects to my clips, while I'm surprised that the Balance mode didn't ramp up the laptop's fan speed despite set to Automatic. Even when fan speed is set to Cooler Boost, it didn't really improve the situation until I decided to plug in my Akitio Node with a AMD Radeon Vega 64.
Fortunately, the eGPU managed to take 50% load off the CPU and it is able to export my 10 minute 4K video project under 15 minutes.
Synthetic Gaming Benchmarks (AMD Radeon Vega 64, Average FPS)
Shadow of the Tomb Raider (Highest, AA Off) – 52 fps
Devil May Cry 5 (Ultra) – 81 fps
Doom: Eternal (High) – 30 fps
While the Prestige 14 can certainly game with an eGPU, don't expect it to perform on par or better than a gaming laptop, as you are limited by the transmission bandwidth of Thunderbolt 3. Most games should be playable if they are not too dependent on CPU performance, but nonetheless I advise against using the Prestige 14 for intensive gaming as it heats up terribly.
Using PCMark10's modern office battery test, I got 4 hours and 17 minutes as it drained from 94% to 16%. In real life situations, I managed to average 5 hours of combined usage in between sessions, which I don't think is bad although it is way shorter than MSI's claim of 10 hours per charge, I am usually able to get it charged at the end of the day or conveniently charge it with a USB PD power bank.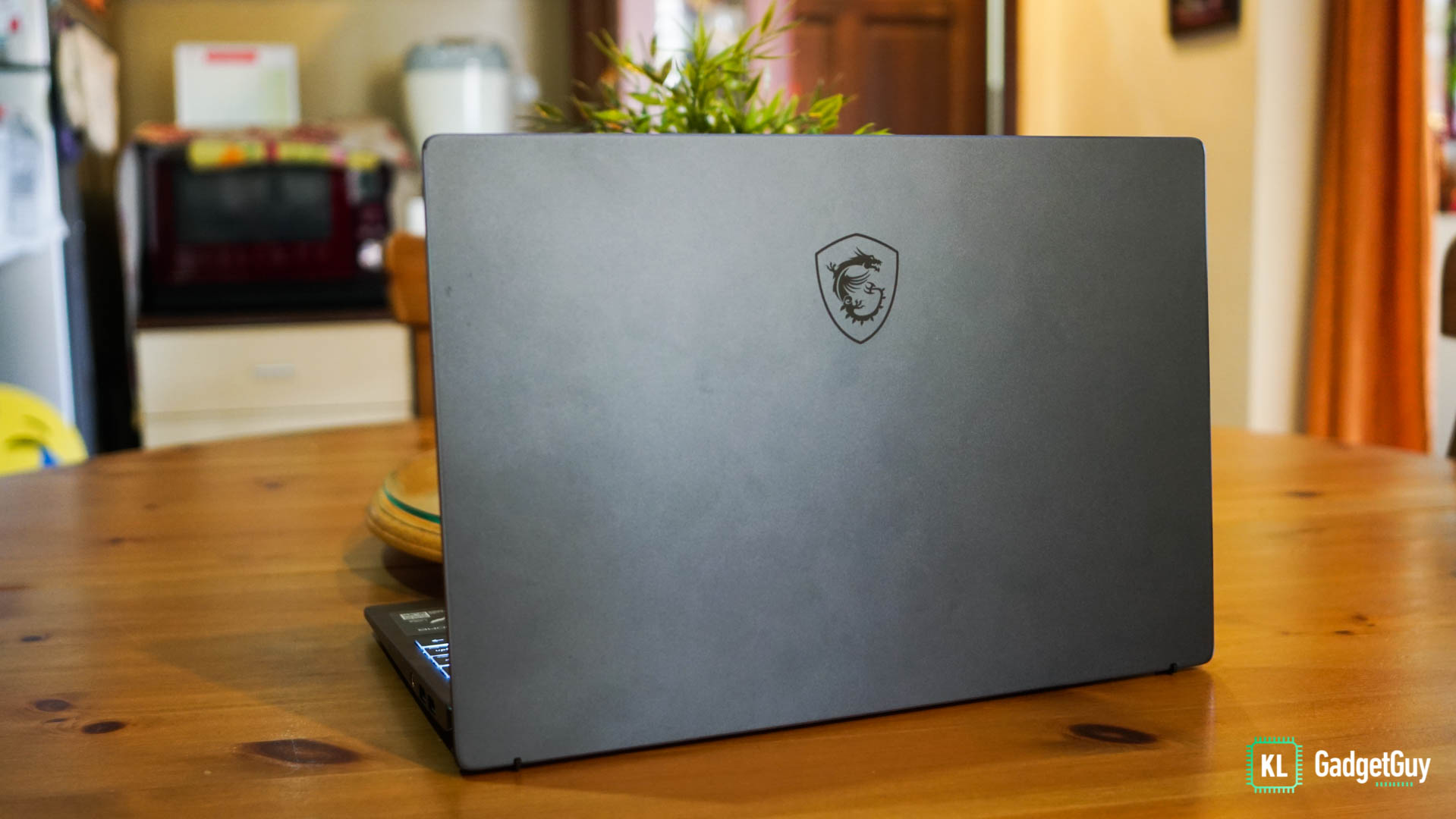 The MSI Prestige 14 is a surprisingly powerful laptop in its class and there is a lot to love about it, but what makes me really hyped is that MSI is selling it for an attractive price tag of RM4899, this is at least RM500-RM1000 cheaper than similar spec competing laptops, which you can probably use the savings to invest in an eGPU and a last gen GPU to go with it, as you'd probably want to do so to potentially convert it into a creative workhorse.
The Good
Powerful ultra-low voltage CPU
Two Thunderbolt 3 ports
Great keyboard and trackpad
Ships with 16GB RAM and fast NVMe SSD
Same weight as MacBook Air
The Not so Good
CPU throttles at heavy creative workflows
Average battery life
Standard sized USB 2.0 ports instead of USB 3.1