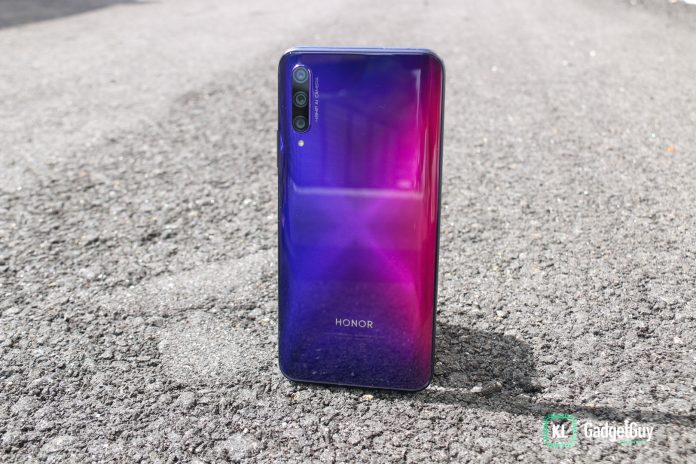 New year, new phone; HONOR's first phone for this year is the HONOR 9X Pro that has several interesting subtle yet interesting upgrades. Being the pro version of the HONOR 9X, there's no doubt that both phones share quite a number of similarities, but more importantly, do the differences make the 9X Pro a device more worthy of its value? You'll have to read on to know.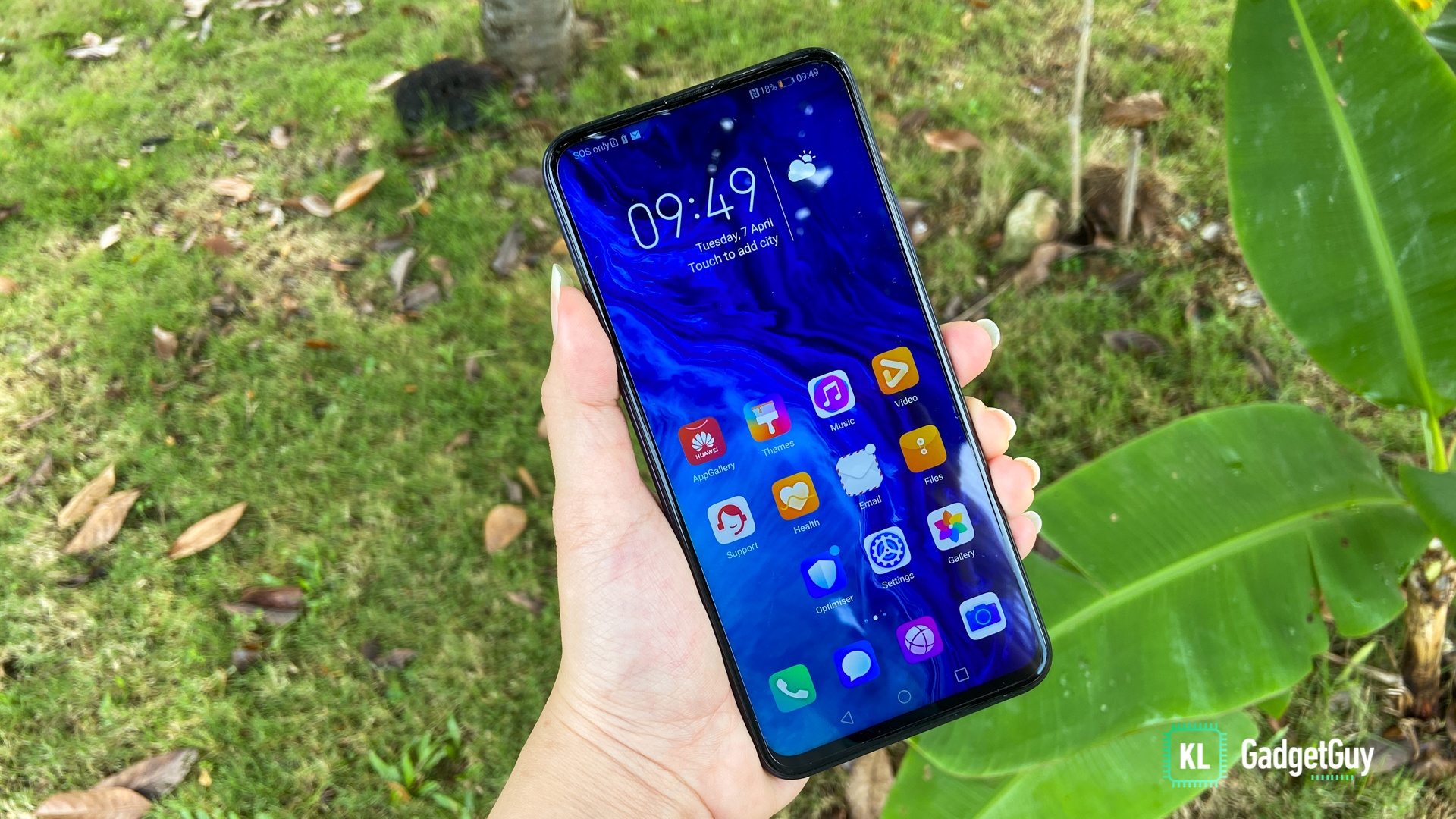 The HONOR 9X Pro has a 6.59-inch FullView LCD display paired with a pop-up camera. It's great that we get the real full-screen experience with this display and it also has a good brightness range, but its screen leans toward the cooler temperature by default, so you'll notice that it's slightly bluish if you put it next to another phone. However,  this can be easily fixed by adjusting the colour temperature of the screen in Settings, so it's not really an issue for me.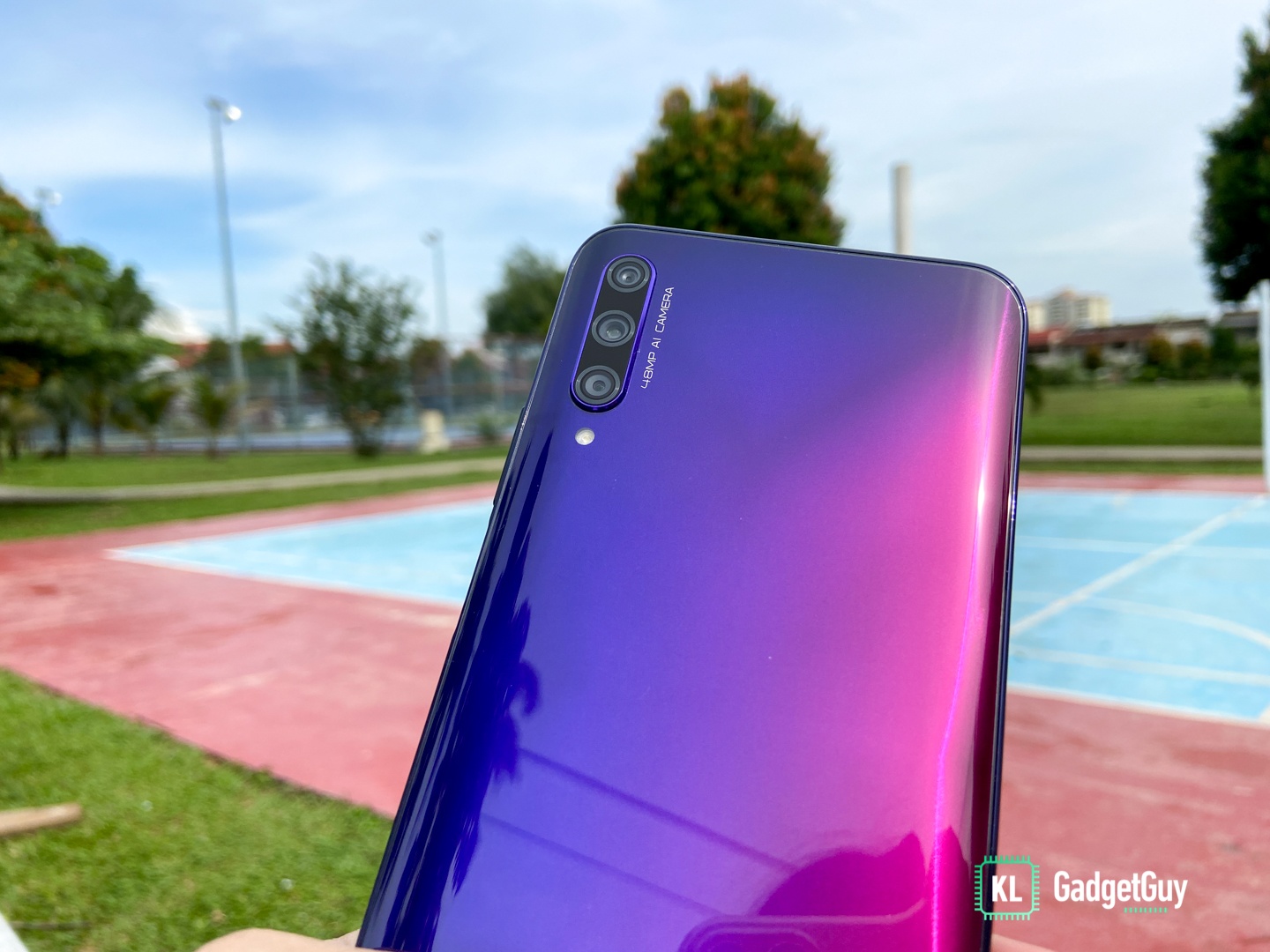 This time, HONOR switched the rear-mounted fingerprint sensor to its side, meaning that the phone's power button is also now a fingerprint reader. It has been reliable so far and thanks to its relocation, the overall appearance of the phone looks slightly better. Now, the unit I have with me is in Phantom Purple and I think many will find the colour gradient quite attractive, but more importantly, this phone is not a fingerprint magnet.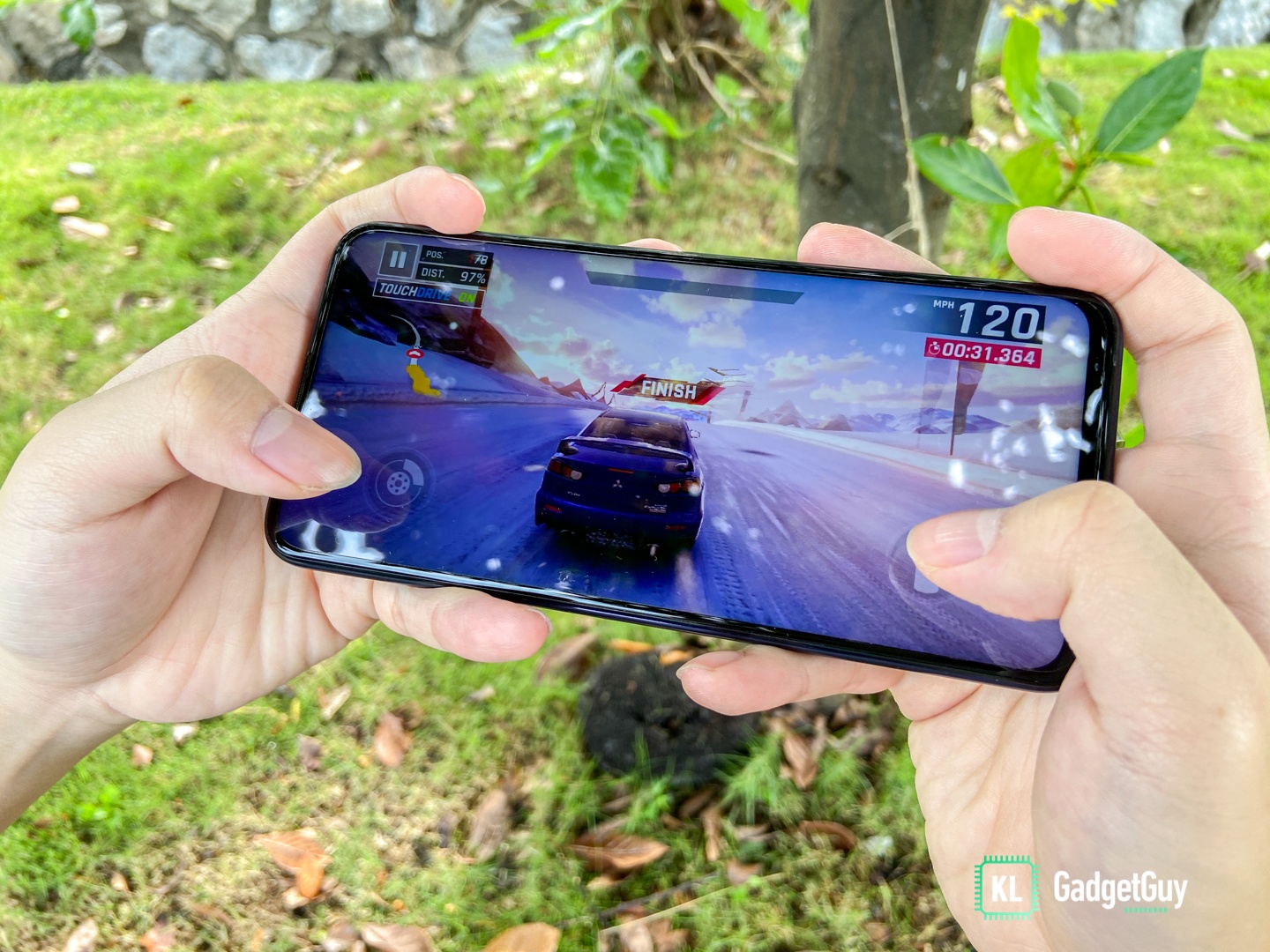 Apart from not getting fingerprints all over the phone, there's also another reason why the 9X Pro is given its pro title. It features the Kirin 810 chipset and that's a huge factor that made this phone better than the 9X. It outperforms the Kirin 710F chipset in the 9X making it a better gaming device as it supports better graphic quality and higher frame rate settings. Now, one thing you don't usually get on midrange phones is bigger storage options, but that's not the case with the 9X Pro. It has 6GB of RAM paired with 256GB of storage and if that isn't enough for you, you can always get a microSD card to expand its storage.
This time, I'm going to talk about the 16MP front camera first. This is because the front camera has greatly improved from the HONOR 9X, fixing the problem where your pictures look washed out and off-color. The 9X Pro produces vibrant colours and surprisingly, the camera takes flawless selfies even when the beauty level is set to 0. If you prefer selfies without the beauty effect, then this will be an issue for you. I also strongly advise against using its portrait mode because its bokeh effect is simply too unnatural.
As for its rear camera setup, the 9X Pro has a 48MP main camera paired with an 8MP super-wide angle lens and a 2MP depth sensor. It produces really vivid and well-saturated colours, but I find the greens a bit too intense compared to the rest of the colours. Nonetheless, it offers a wide dynamic range and did well in preserving highlights in photos. Despite switching from its main lens to its super-wide angle lens, the picture quality did not differ in terms of brightness and colours but you'll notice a great loss of details when you zoom in on the super-wide angle photos.
For a midrange phone, the 9X Pro also surprised me in its lowlight photography. The night mode offers sharper and brighter images with really vibrant colours, but you'll really need a pair of steady hands or there'll be blurred parts; if you look at the KLCC photo, you'll realise that the trees are really blurred even though the landmark remains sharp – but that's also because it was really windy and the trees were swaying a lot.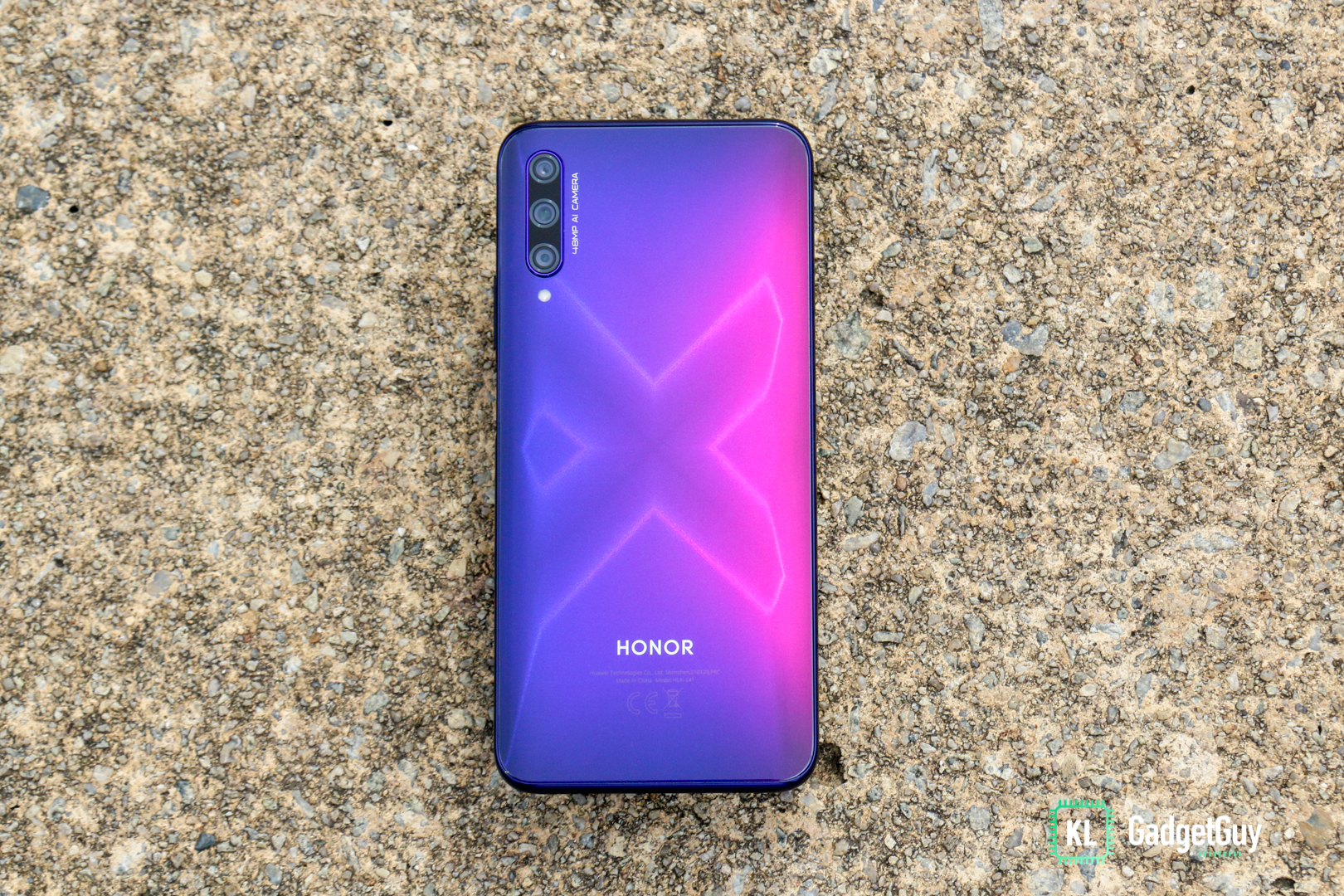 Before I forget, the 9X Pro is also more power-efficient thanks to the Kirin 810 processor, bringing me to my next point – battery life. The 9X Pro has a 4,000mAh battery – nothing extraordinary – but the surprise comes once I start gaming. I played Mobile Legends: Bang Bang for two hours straight and the battery life only dropped by 20% – I call that a win. This phone can easily last me two days even if I include my gaming sessions, but there's one thing to improve and that is its fast charging support. Although the 9X Pro is a midrange phone, I wished it had faster charging – instead of its current 10W charging.
Verdict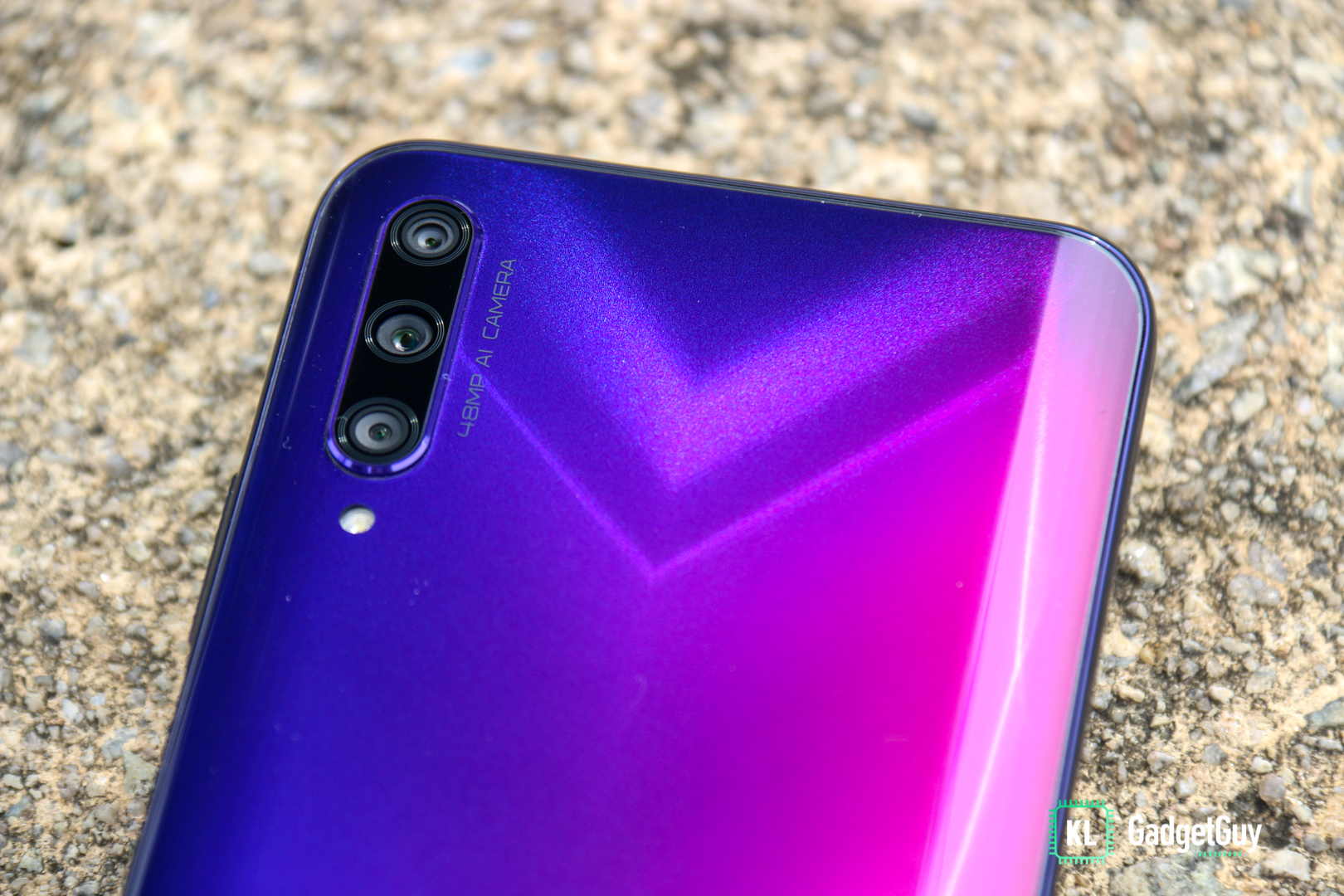 At the price of RM999, the HONOR 9X Pro is a good option for those who want a midrange phone that can handle games well and last long. Although there's no doubt that the HONOR 9X Pro wins over the 9X, it does have one downside that cannot be overlooked – it no longer uses Google Mobile Services. That being said, HUAWEI is expanding its AppGallery and there are many apps that can be sideloaded so it all boils down to how important and dependent you are on Google apps like Gmail, Google Drive and Google Maps.
The Good
Lasting battery life
Good performance
Better selfies
Good lowlight photos
Aesthetically pleasing
The Not So Good
Lack of GMS
Poor visibility under sunlight