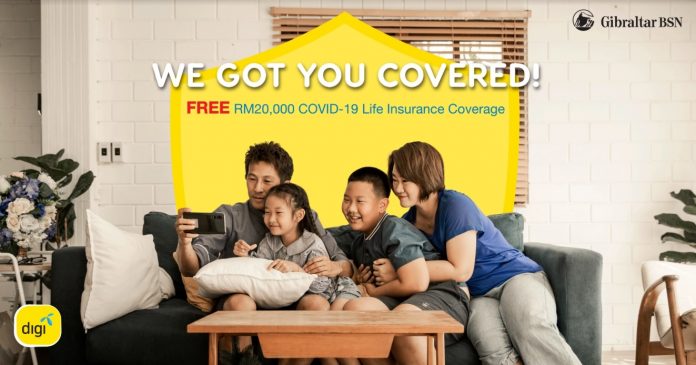 Digi has today announced that they are offering Covid Cover, a short-term insurance plan that protects subscribers stricken by the virus. This is a joint effort with Gibraltar BSN aimed at keeping customers protected with an affordable insurance plan.
The 30-day plan is free for the first 200,000 applicants, and is valid for all Digi customers who're Malaysians and are aged 18-60 years. Successful applicants need not pay for the  monthly premium for the one month they're covered. Subscribers will receive benefits such as Hospital Cash where patients get RM60/day if hospitalized, or RM20,000 in the unfortunate case of death due to COVID-19.  
The offer is open until April 30 and can be accessible via the MyDigi app. Regardless of when you subscribe, you will get 30-days of coverage from the date of approval; so if you are approved on 30 April, your plan will expire on 30 May.  
If you miss out on the free plan, customers and non-customers can still opt for Digi's other plans including not just COVID-19 coverage but dengue fever and zika as well. The plan starts at RM5/month for the Silver package, RM10/month for the Gold package, and RM20/month for the Platinum package. These offerings also pay out for hospitalization as well as death coverage too.  
Visit the Covid Care website here if you want to know more about the benefits or have questions about more general matters regarding the insurance plan.