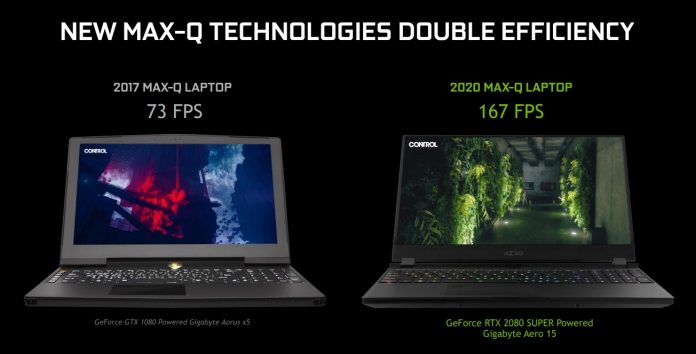 NVIDIA has certainly dominated the gaming notebook scene with GeForce graphics, however what the company really changed is that it enabled thin and light gaming laptops that was never possible before with its Max-Q design, the GPUs will however have to operate at lower voltages and compromise in performance to achieve better power efficiency.
With that in mind, NVIDIA has doubled the efficiency on the new RTX 2080 SUPER and RTX 2070 SUPER on laptops with a new Max-Q design.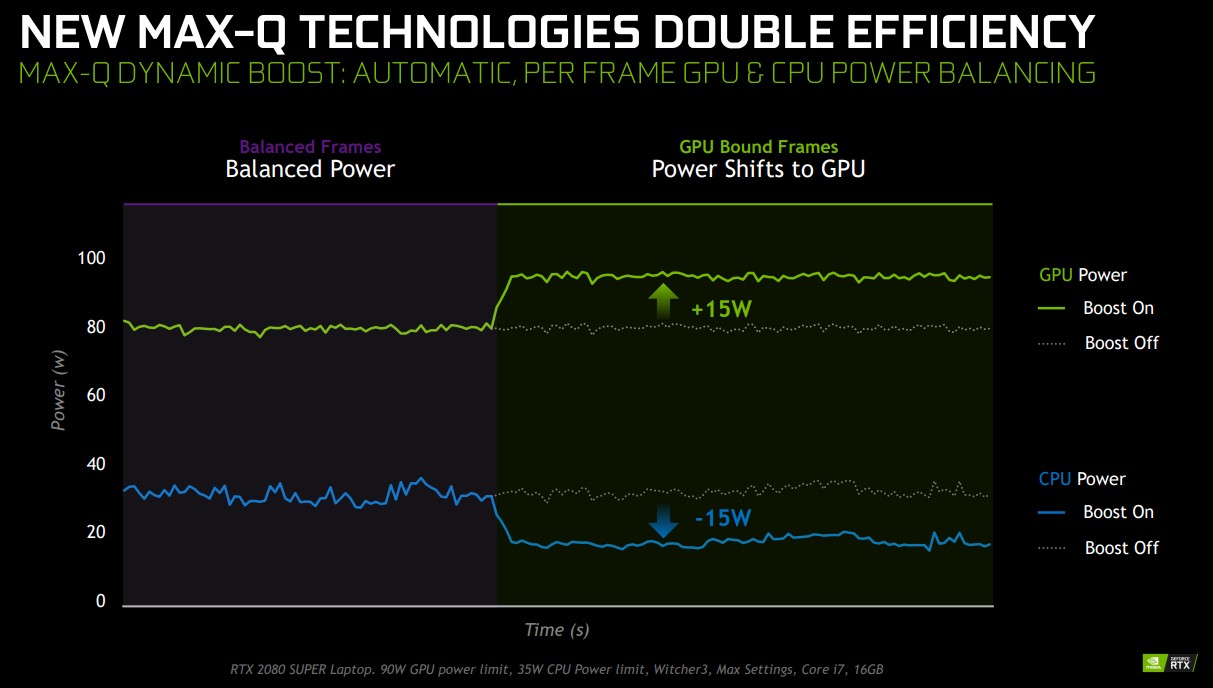 With the same amount of power, laptops equipped with the new Max-Q design GPUs will have up to 10% of improved performance on games. The new Max-Q design introduces Dynamic Boost, a feature where it intelligently and automatically balances power between the GPU and CPU without increasing power consumption.
NVIDIA has also worked with memory partners to develop a new low-voltage GDDR6 memory, while next-gen voltage regulators help optimize system design for better operating efficiency.
An improved GPU switching technique is now in place known as the Advance Optimus, where it comes with NVIDIA G-SYNC technology and now dynamically switches between integrated and dedicated graphics on the fly without requiring a reboot, it determines the right GPU to be used for the right workload.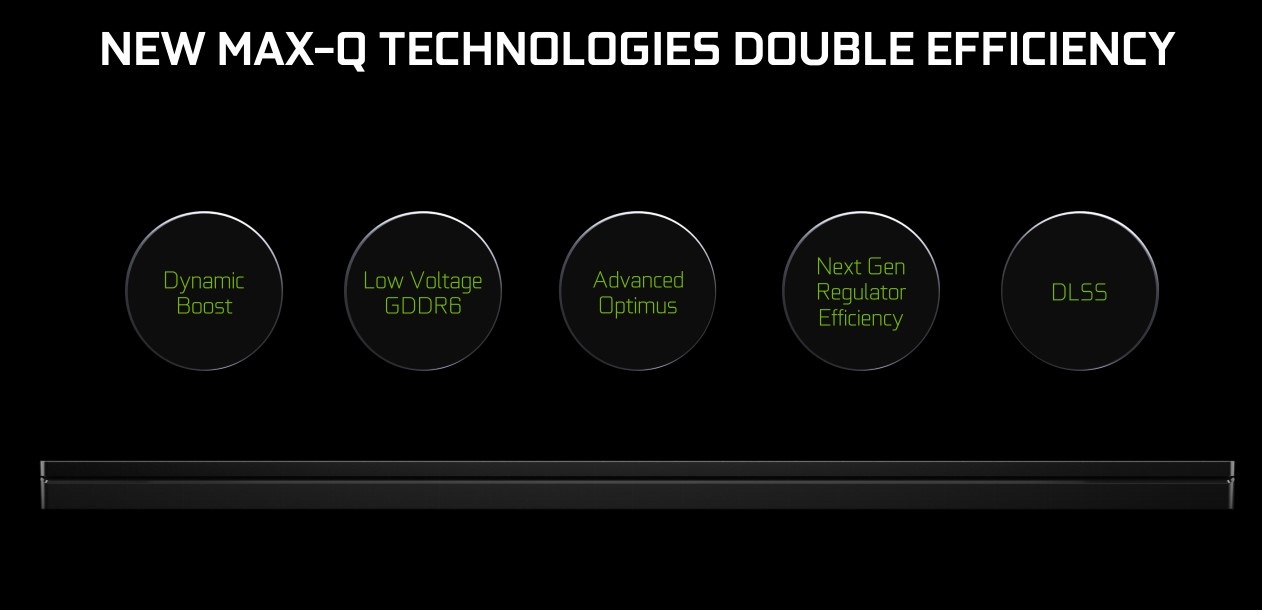 Last but not least, the new RTX SUPER graphics has the improved Deep Learning Super Sampling (DLSS) 2.0 neural network, which uses its AI processors known as Tensor Cores to boost frame rates and improve visuals on games, it also extends battery life by up to 20%.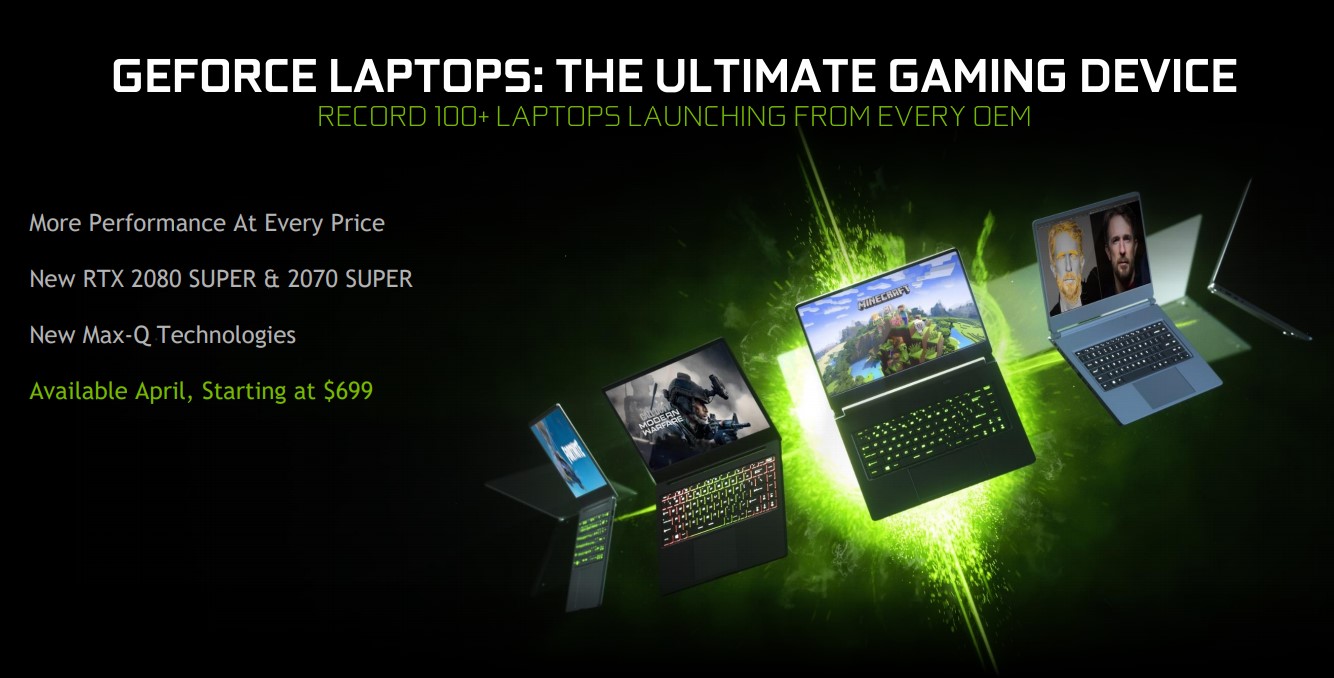 The RTX 2080 and RTX 2070 SUPER GPUs and their Max-Q design variants will be available on over 100 gaming and creator laptops starting April 15th, which you can expect the usual brands to announce their availability over the period. Announcements of new creator and gaming laptops have been made locally by ASUS and MSI, where these laptops will come with 10th Gen Intel Comet Lake-H processors and some of them with impressive 300Hz refresh rate displays.