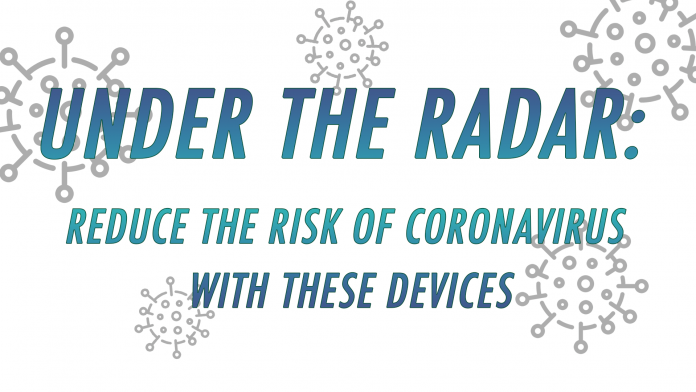 In times of uncertainty, we need to be more cautious and hygienic to prevent ourselves and our loved ones from being infected by the coronavirus. This month's Under the Radar aims to help you keep yourself and all the things around you clean and safe.
Everyone needs to be cautious of their surroundings right now, especially when it comes to going outside. You may be at risk of getting infected by coming in contact with something that has been contaminated by a coronavirus victim, which is why you shouldn't use your hands directly when it comes to performing tasks at public places. One way is to wear gloves, but you can also opt for the Covi Stick.
The Covi Stick is basically a hook that is small and portable, making it easy for you to take it with you when you're out and about. You can use it to press your elevator buttons, or just use the hook end to grab onto door handles to pull them open. It can also be heated to 220°C so you won't have to depend on disinfectant when it comes to cleaning.
Each stick costs about RM67 and its estimated delivery is in May 2020.
If you're not on the consumer end but you wanna play your part in preventing the spread of COVID-19, you can order your hands-free 3D-printed door openers from Materialise. The team basically created door openers that fit various types of handles and they're easy to install.
With the 3D-printed door openers, you won't have to rely on your hands anymore. You can instead use your arms (hopefully covered by sleeves) to open doors, reducing the risk of you being at risk of coronavirus.
The price ranges from €30 to €70, depending on the design.
AirHein is a Kickstarter project that is described to "help fight against coronavirus." We wouldn't blindly believe that, but at least it's an air purifier with multiple functions. It has a 3-in-1 filter system to reduce contaminated air and also decompose pollutants like benzene, formaldehyde and ammonia into safer compounds.
What stands out about AirHein is its UVC LED which "has the most effective bacterial removal range." It can supposedly remove up to 99% bacteria, virus and allergens so the air in your house remains clean and fresh. You can use Airhein with different kinds of essential oils to offer a more pleasant experience at home.
You can pledge for AirHein from CA$139. It is estimated to deliver from June 2020.
PhoneSoap 3
Your phone is one of the dirtiest devices you keep by your side — in case you don't know. While it may look clean, most of us don't disinfect our phone often, or at all. In comes the PhoneSoap 3, a device that kills 99.99% household germs within 10 minutes.
You can also keep your phone case on your phone when you disinfect it with PhoneSoap; this will help you clean both items at once so that your device stays bacteria-free most of the time. You can even charge your phone while it's disinfecting inside PhoneSoap 3.
The PhoneSoap 3 costs $79.95 and comes in eight colours. It'll start shipping from May 28.