Buying the latest flagship is no longer an easy task these days, especially when phone manufacturers tend to come out with a few models to choose from, that has become the case with Samsung last year with the Galaxy S10, it continues to be the same for this year.
My colleague Yvonne has reviewed the Galaxy S20 Ultra, which I personally don't like due to its boring chunky form despite its more capable camera and 5G connectivity, so I thought I'd have a go with the Galaxy S20+ and had the opportunity to take it for a spin during my trip to Western Australia (fortunately before the COVID-19 movement control order is enforced).
It turns out after two weeks of having the Galaxy S20+ with me, it has become one of my favorite flagships this year, and one I'd recommend owning over other S20 siblings, it is the default Samsung flagship you should buy this year.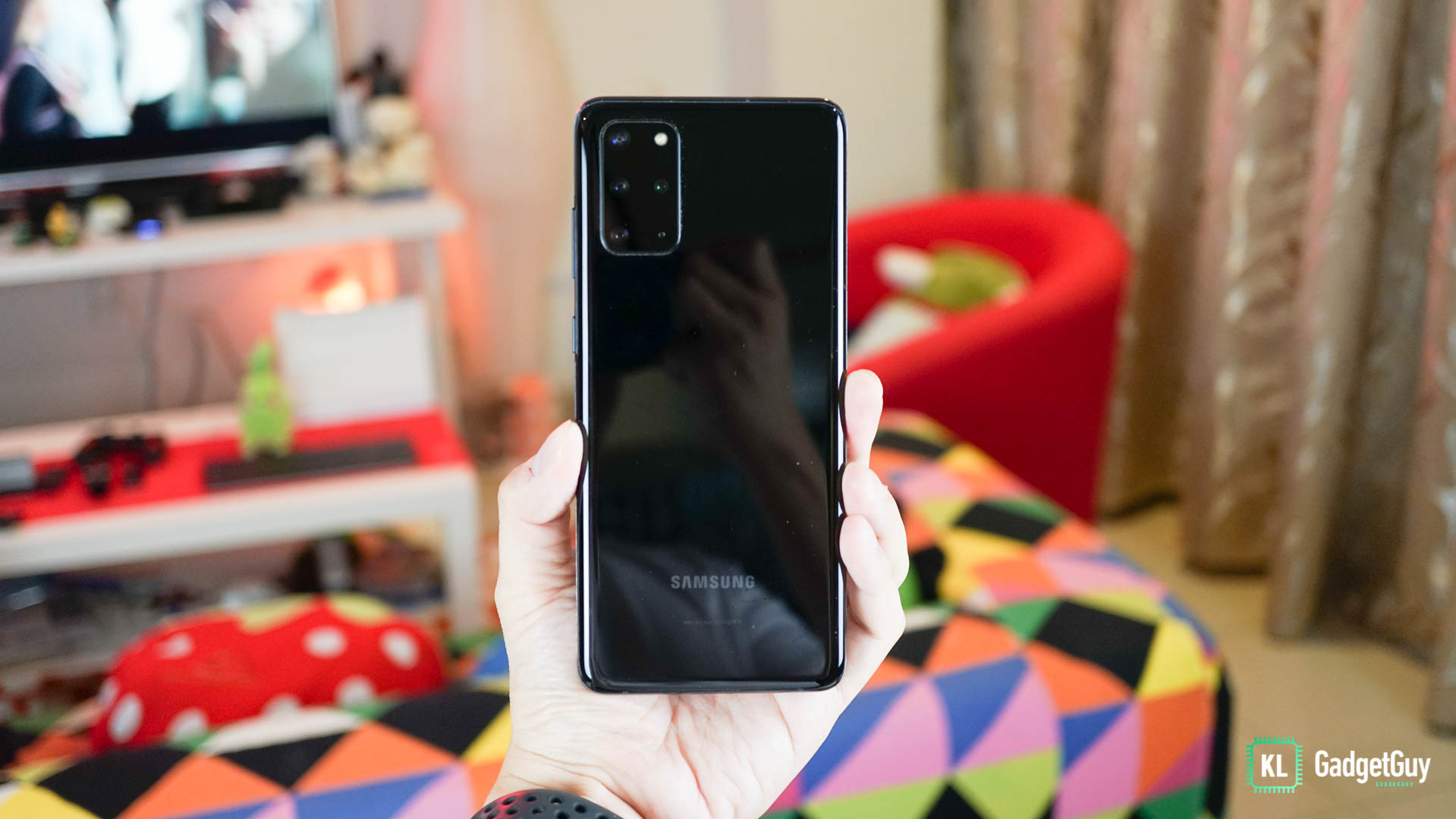 After reviewing several Samsung phones recently, I can't say that I'm excited about the S20+'s design, it is still a well-built device like you'd expect from a Samsung flagship with an aluminum and glass construction. While most people will likely complain the aesthetic of the new camera module on the back, the most welcoming design change is perhaps the camera cutout on the front, it is noticeably smaller than the Note 10+'s and not as obstructive as the S10+'s cutout arrangement.
One beautiful thing about the S20+ you can't deny is the 6.7″ Dynamic AMOLED display, which now gives you the option to bump up to a 120Hz refresh rate, albeit at Full HD+ resolution and not enabled by default, the best thing about it is that it stays bright even when used under direct sunlight, battery life did take a slight hit and switching back to 60Hz does help preserve a little more power for the day, but it's hard to switch back once your eyes are treated to (or spoilt by) the buttery smooth transitions on a beautiful display.
Although Samsung didn't bring back a physical fingerprint reader on the Galaxy S20+, the in-screen fingerprint reader has been significantly improved over the last year, though setting it up for the first time requires more scans than usual, it has rarely failed to read my thumb throughout the period, needless to say it saved me from embarrassment when I need to use Samsung Pay.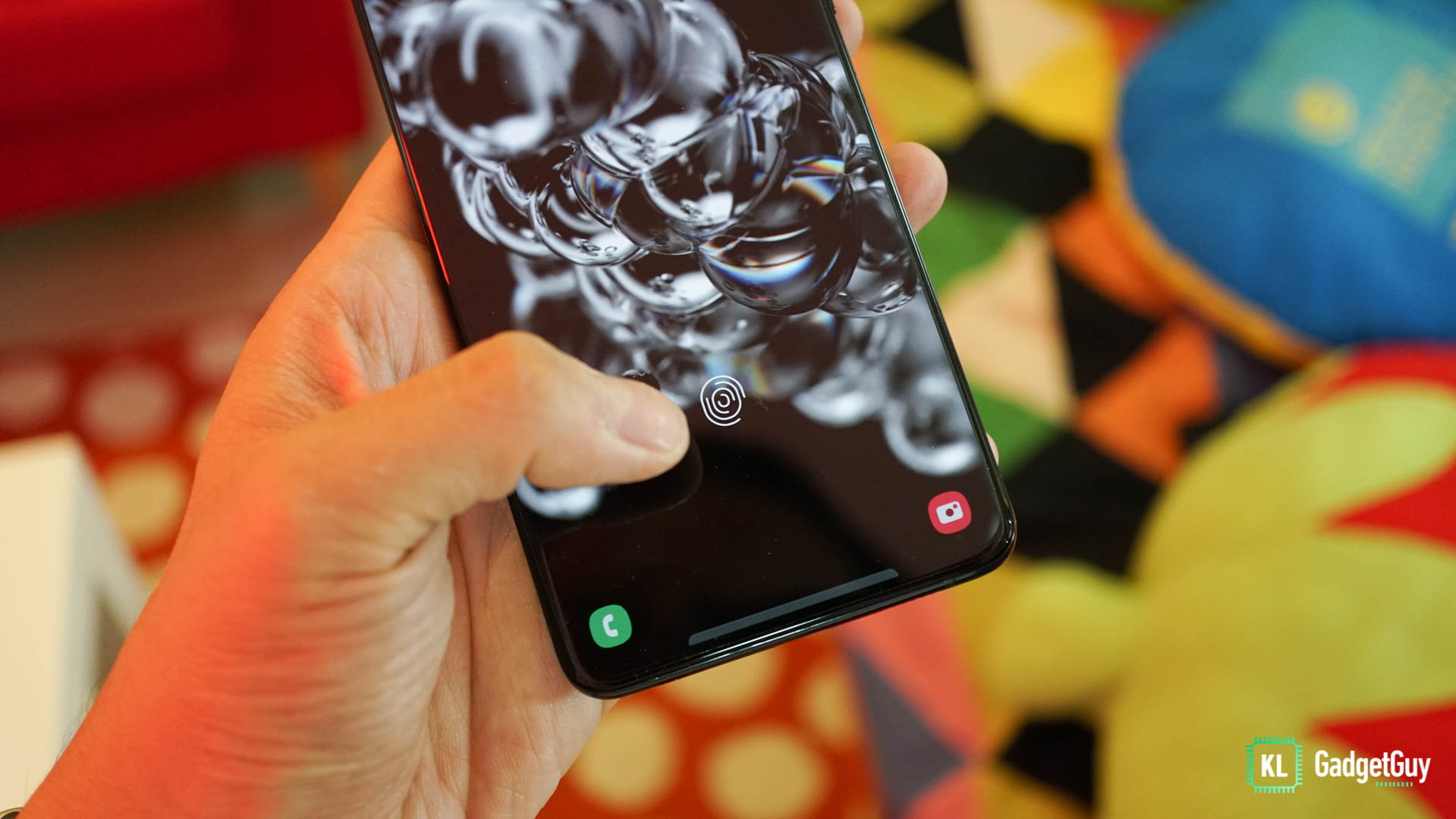 The Galaxy S20+ ships with One UI 2.1 based on Android 10, not much has changed in terms of usability and features, although I noticed that Samsung has included more ringtone choices, which I really appreciate as I got sick of people around me having the same ringtone and notifications. If you are upgrading to the Galaxy S20+ from an older Samsung device, you will appreciate the ease of switching over your device with Samsung Smart Switch, though it still isn't as comprehensive as Apple's iCloud backup, it does at least let you restore your home screen layout, call logs and installed apps from your previous device to save time on setting your phone all up again.
I must admit that I have gotten jaded when every new smartphone talks about how they are taking smartphone photography to the next level, not that I detest these claims but sometimes the improvements in image quality just isn't that significant from their predecessors.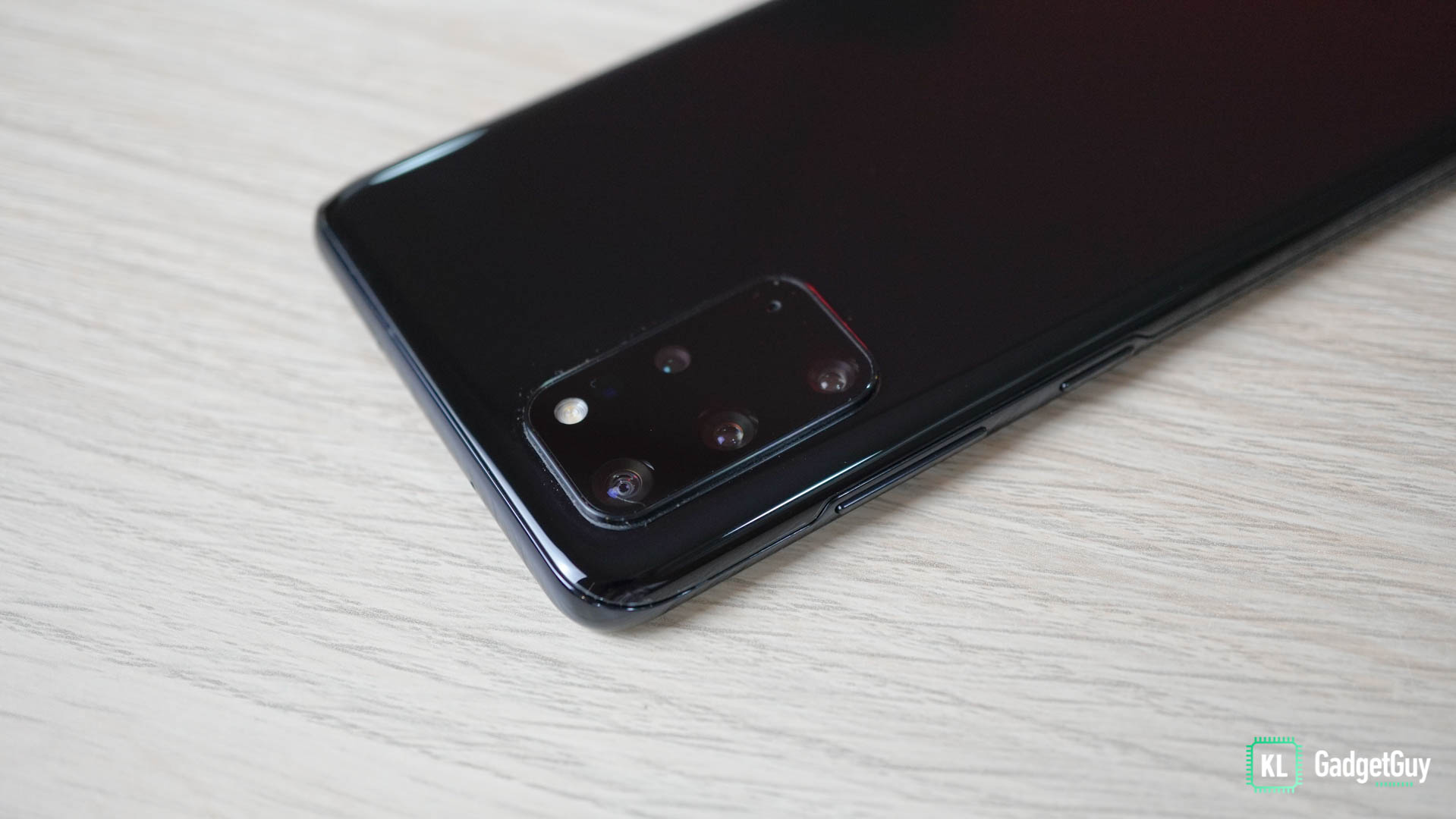 Of course, this brings us to the Galaxy S20+'s cameras.
Galaxy S20+ Camera Samples
Unlike the Galaxy S20 Ultra, the S20+'s main camera shoots at a modest 12MP resolution with a fixed aperture of f/1.8, however it has a significantly bigger pixel size of 1.8μm as compared to the S10+'s at 1.4μm, which would explain why the dual aperture feature is dropped on the S20+ as it is perfectly capable of taking photos at any given lighting conditions.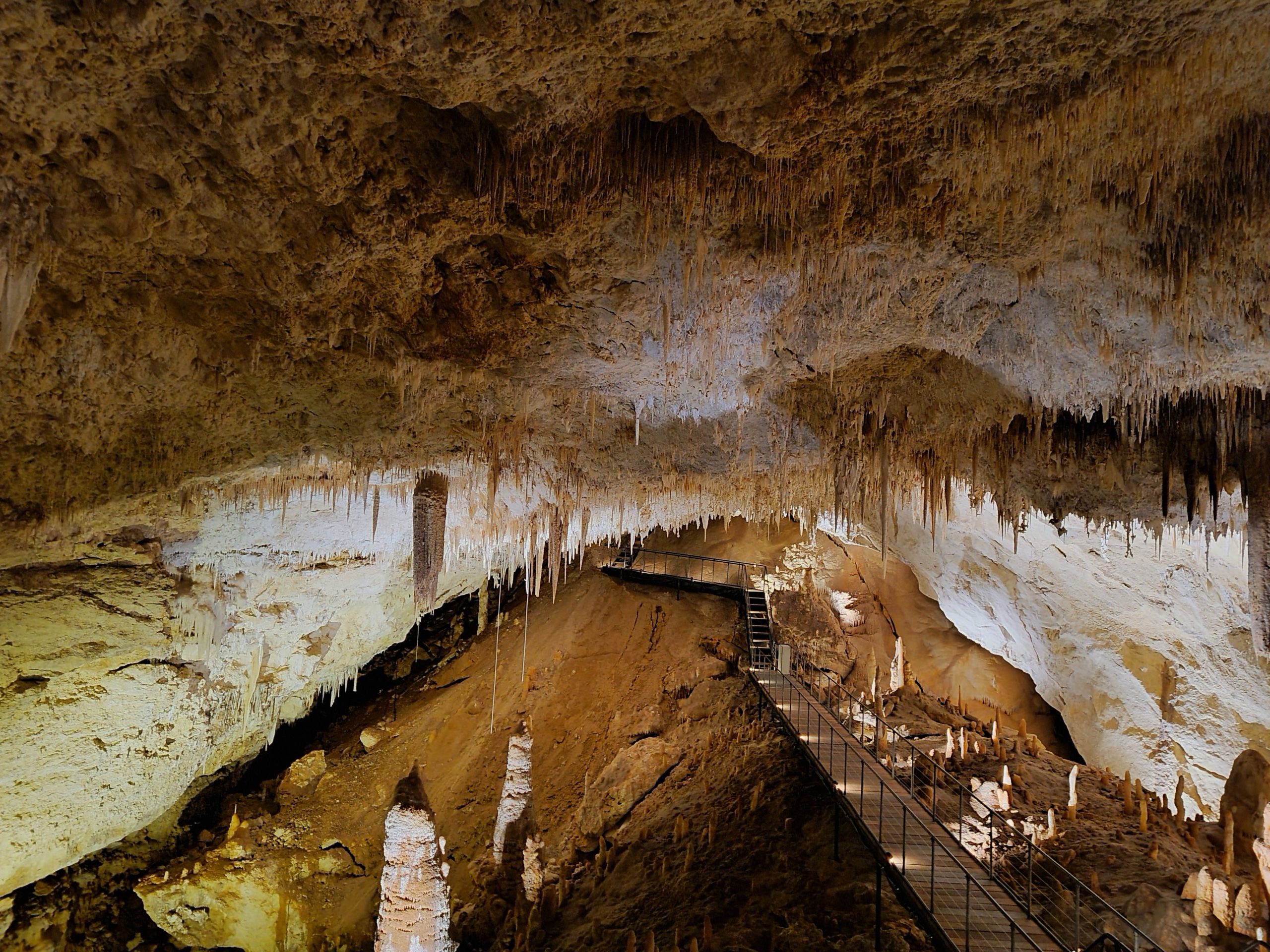 I can testify the main camera's low light capabilities as you can see in the camera samples above, which I shot using Night Mode, the larger pixel size helps ensure that details are still retained even when images are taken in low light.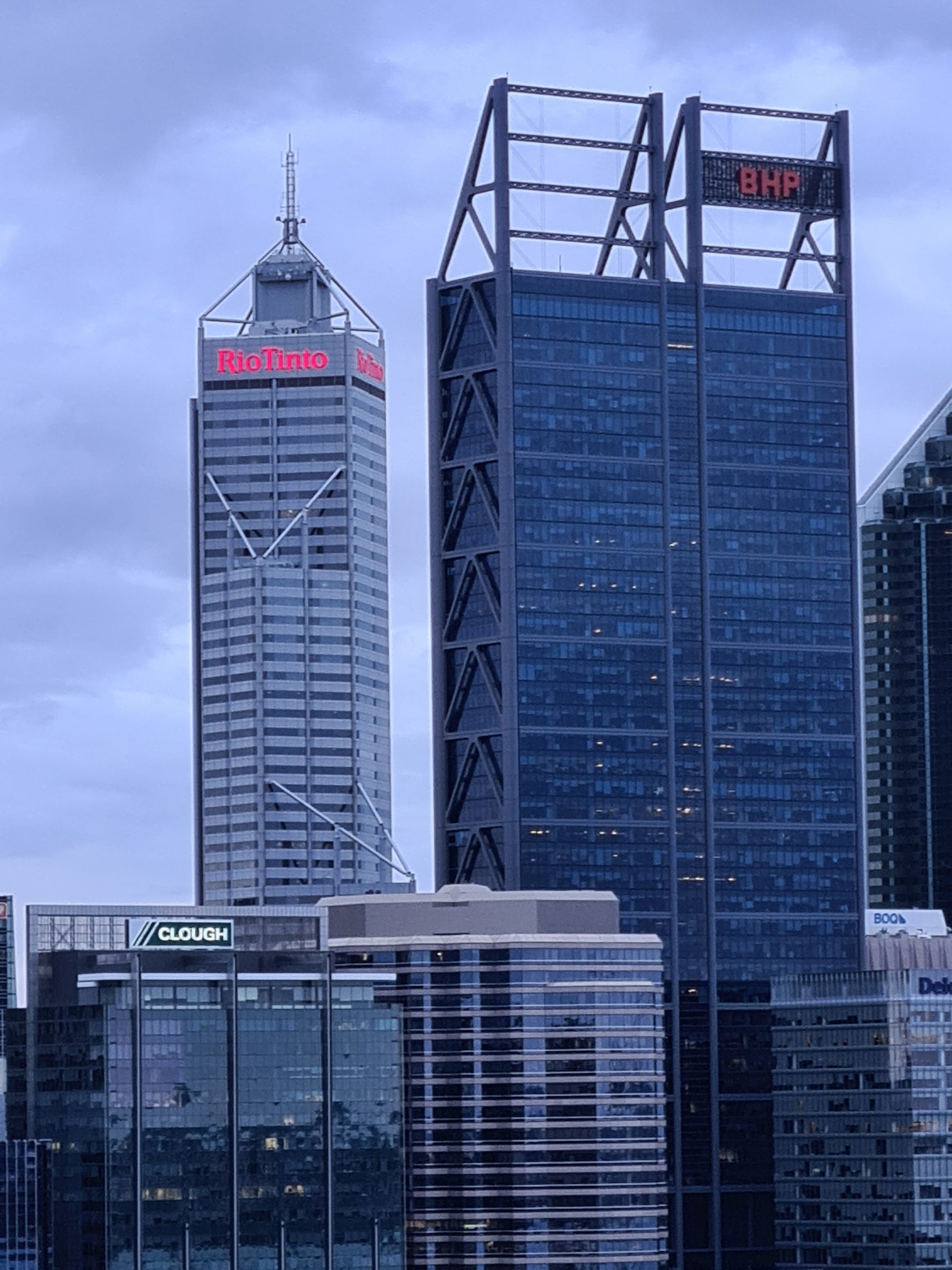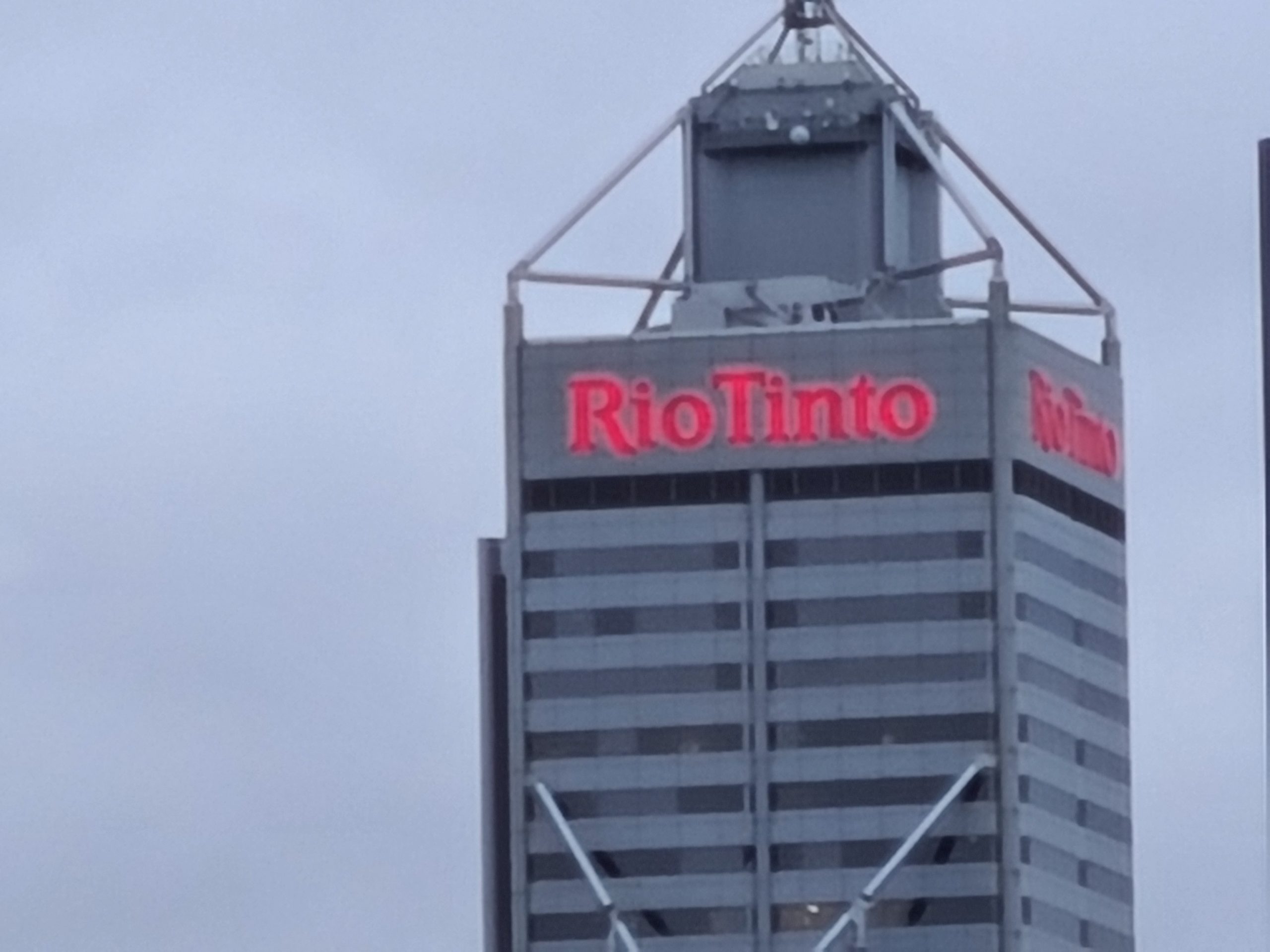 The telephoto lens is the most impressive out of the three lenses, which Samsung has gone all out with a 64-megapixel sensor that offers 3x hybrid optical zoom, it can also digitally zoom up to 30x of its focal range but that's something you'd probably do to just show off to friends, given with good lighting, I have to say that I'm impressed with the image quality of the maximum zoom range. Also, a higher resolution sensor also means that you can further crop into the image while retaining some detail even if you don't use the digital zoom.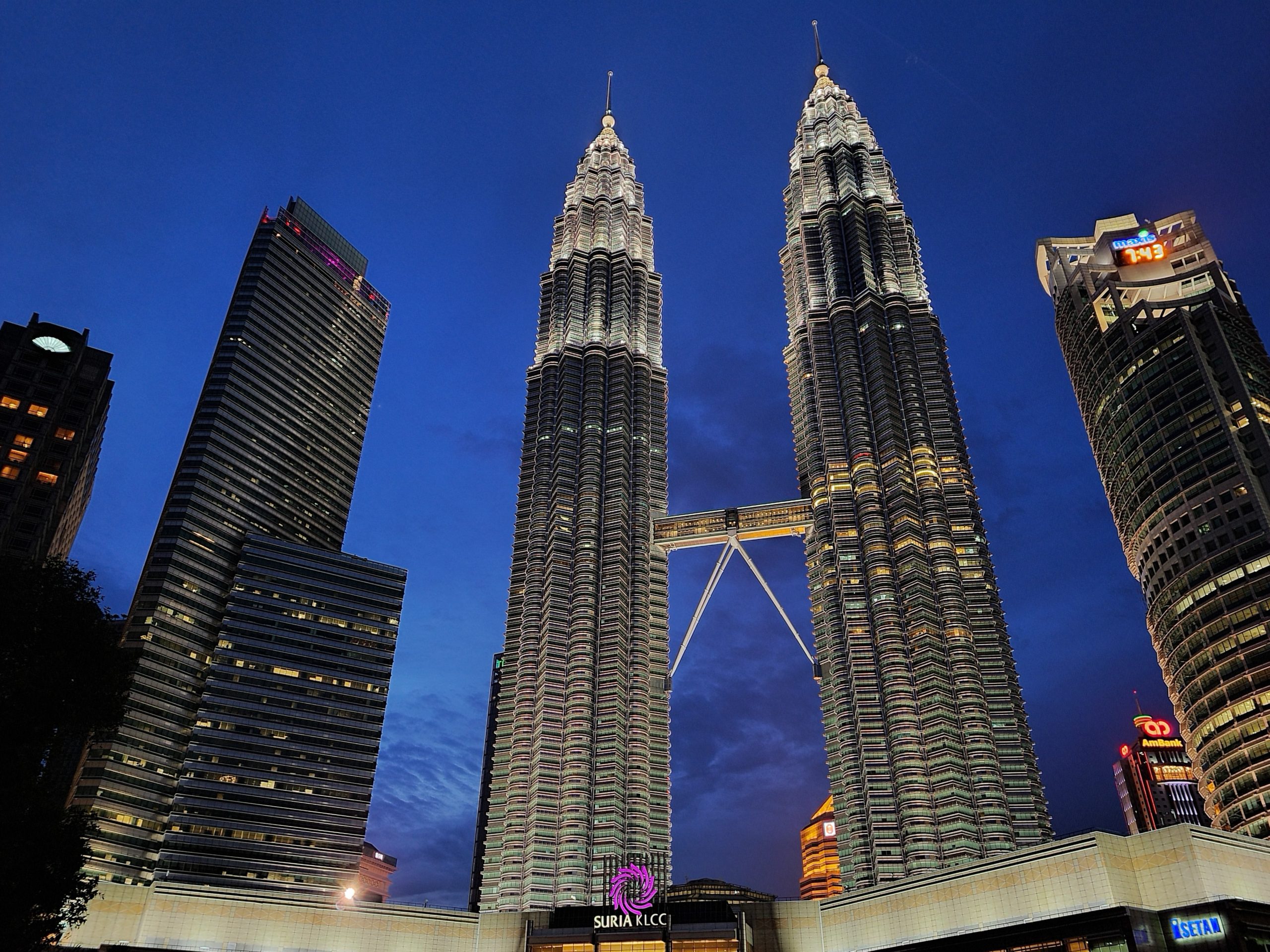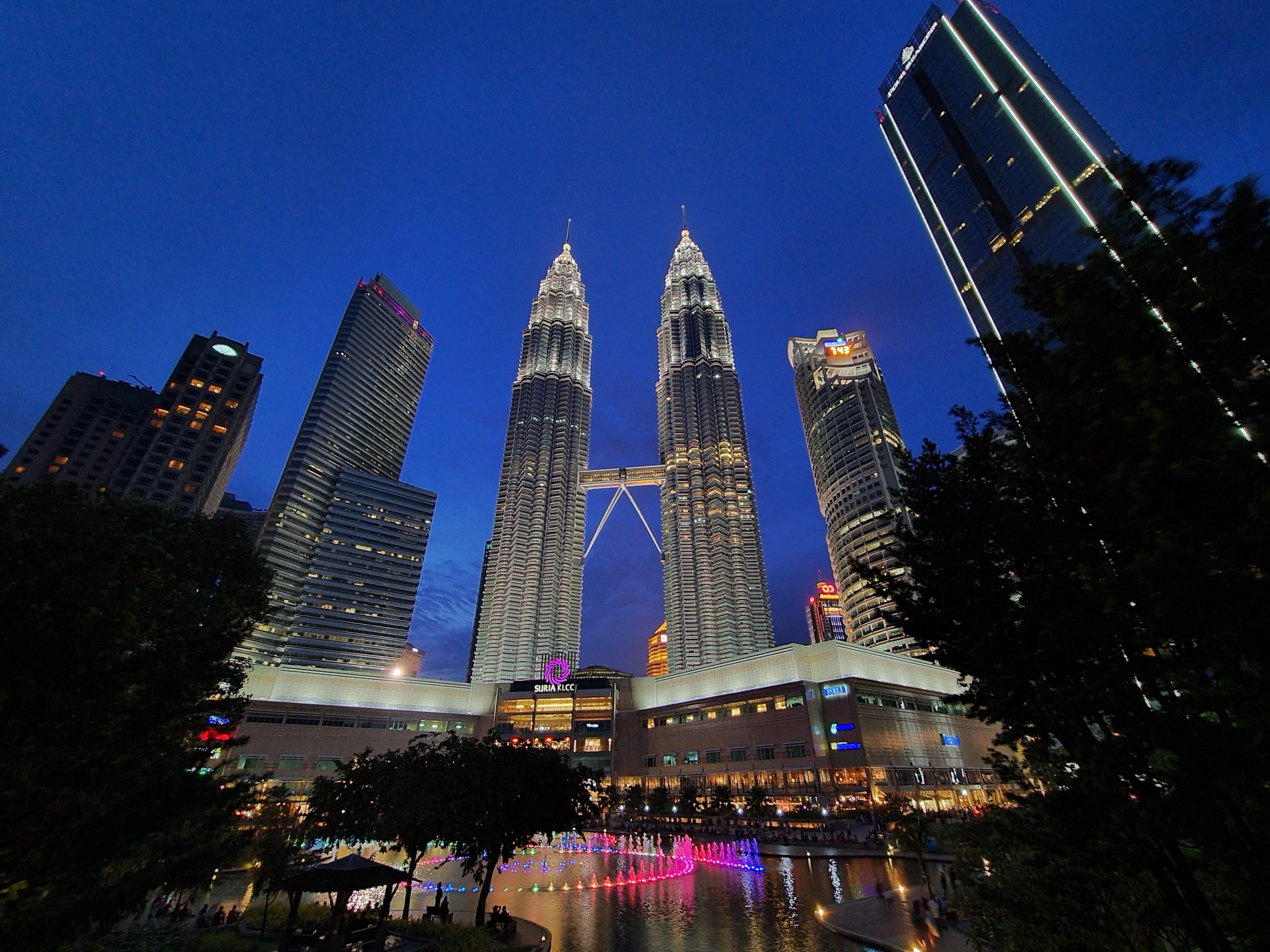 Taking ultrawide landscapes has been improved over the S10+ with lower noise levels and better clarity, you also don't find any soft focusing spots in photos, which is rather common on such lenses, this is due to its larger 1.4μm pixel size on a 12-megapixel sensor, it also supports Samsung's Super Steady video feature in 1080p.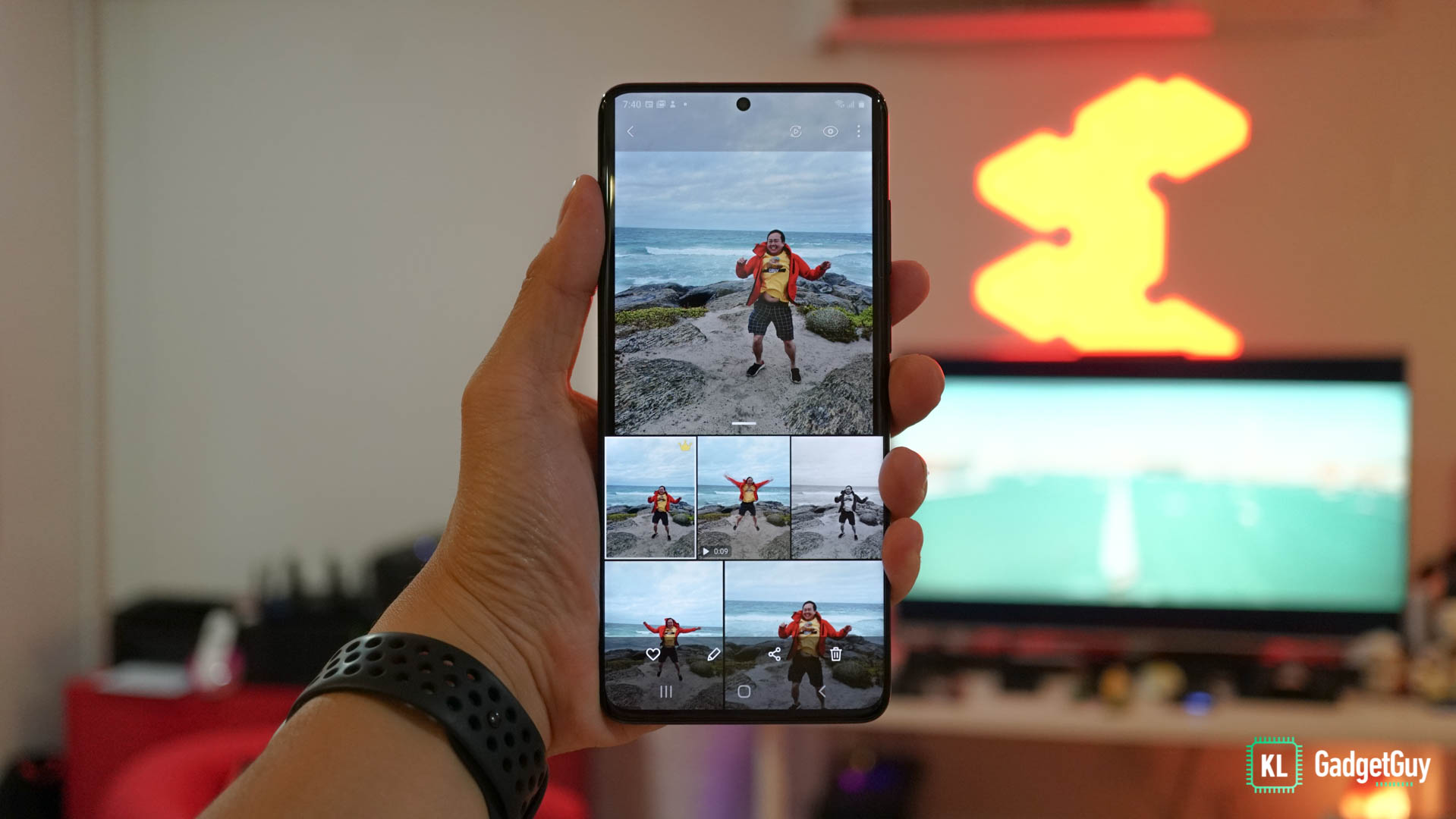 As usual, Samsung has a new camera software feature to show off in its flagships every year, and I think this time Samsung has finally pulled it off with Single Take, a really ingenious camera mode that takes advantage of the phone's processing power and all cameras to produce a set of photos and short videos once you tap the shutter button, all you need to do is to pose as many actions as possible, it will highlight its best shot and some others that it thinks you may like.
I applaud Samsung to be the first to include 8K video recording on the Galaxy S20 series, however at the expense of no video stabilization it looks worse than a 1080p video if you don't have steady hands, what video content creators will finally appreciate is the return of the Pro Video mode, which Samsung removed back on older flagships after releasing the first One UI update, it allows you to change image settings such as ISO, shutter speed, exposure value and colors before you start shooting a video.
Unfortunately, there is still no stabilization for 4K videos even at 30 fps.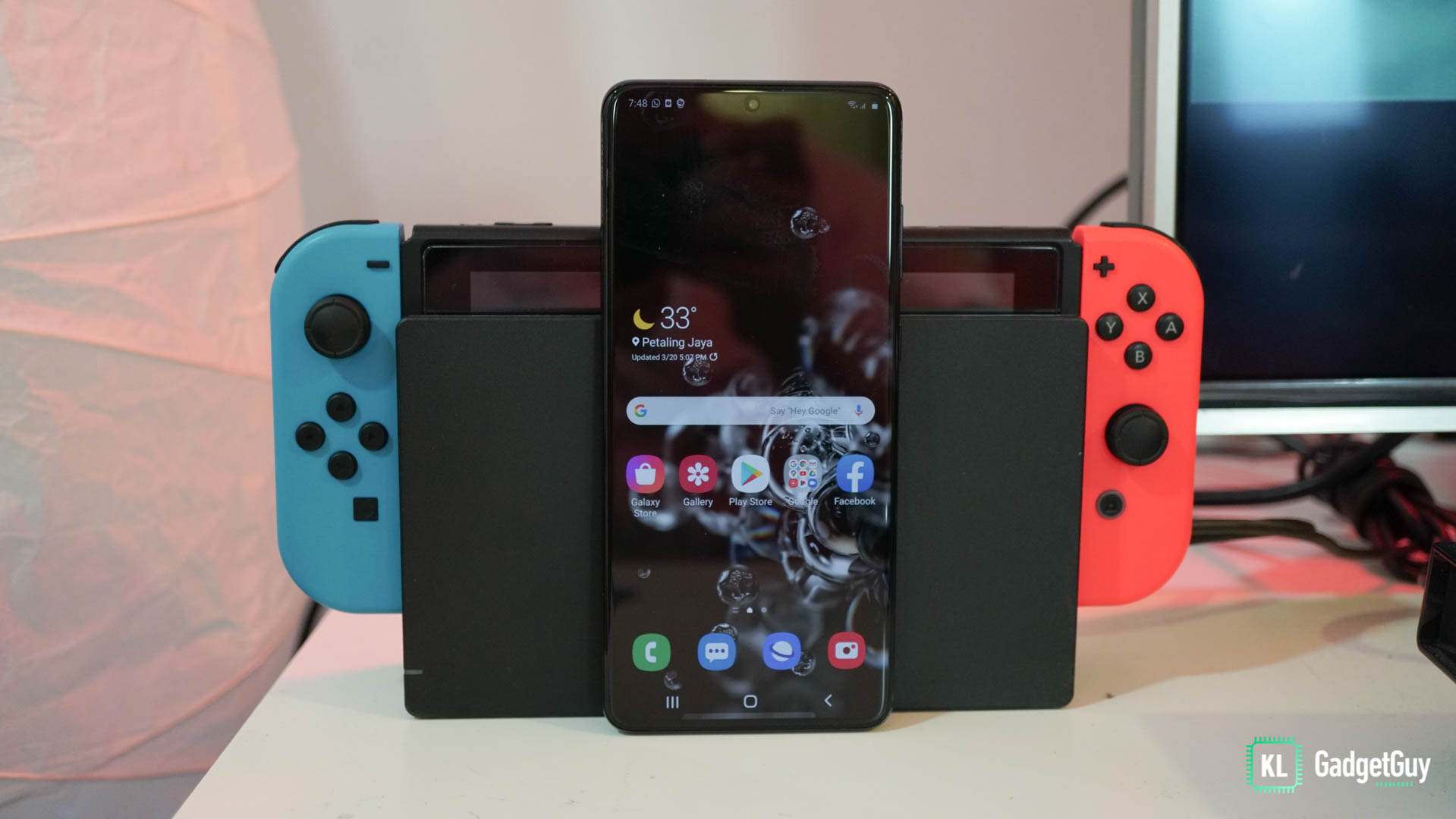 The Galaxy S20+ might not share the same spotlight as the S20 Ultra, but it is by all means still an extremely capable flagship with the bells and whistles you'd expect from a modern flagship, best of all it is significantly more affordable than the Galaxy S20 Ultra and what you are only losing out is 5G connectivity and that '100x space zoom' camera, which you probably won't get to use the former till next year and when that time comes, it still isn't too late to be an early adopter of 5G.
The Good
Beautiful 120Hz display
Much better in-screen fingerprint reader
Single Take is extremely useful
Great camera system
The Not so Good
128GB of internal storage (Malaysian variant)
8K video recording is bad
Unattractive design