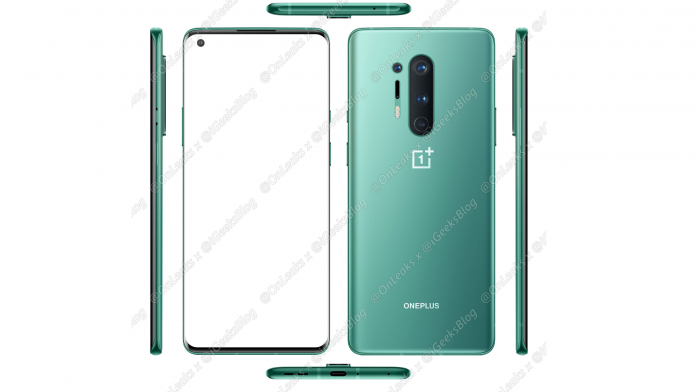 The OnePlus 8 Pro is expected to launch on April 15 and leaked renders suggest the device to resemble the OnePlus 7T Pro.
Despite the similar design, the OnePlus 8 Pro is supposedly featuring a slightly bigger display — a 6.78-inch AMOLED display. Apart from that, it will be paired with four rear cameras which include two 48MP sensors. On the front, the OnePlus 8 Pro also sports a 16MP front camera.
Similar to many flagships, the device will also come with 5G connectivity alongside the Snapdragon 865 processor. Many are expecting a storage configuration of at least 8GB RAM and 128GB storage, in addition to a 4,510mAh battery with 30W wired and wireless charging.
If the leaked renders are accurate, then the OnePlus 8 Pro will also come in Mint Green — a unique colour isn't seen on many phones. Either way, we'll have to wait till April to get more information.