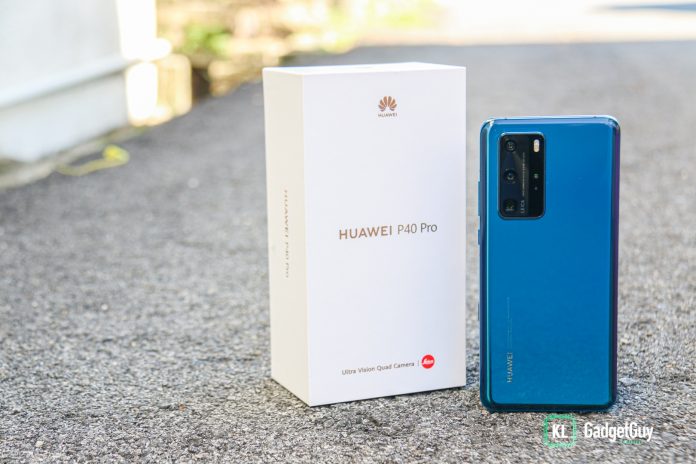 HUAWEI's P-series is known to emphasise on smartphone photography. However, 5G connectivity has also become an important selling point, which is why HUAWEI's newest P40 Pro also comes with 5G, making it the brand's second flagship to support the new connectivity standard.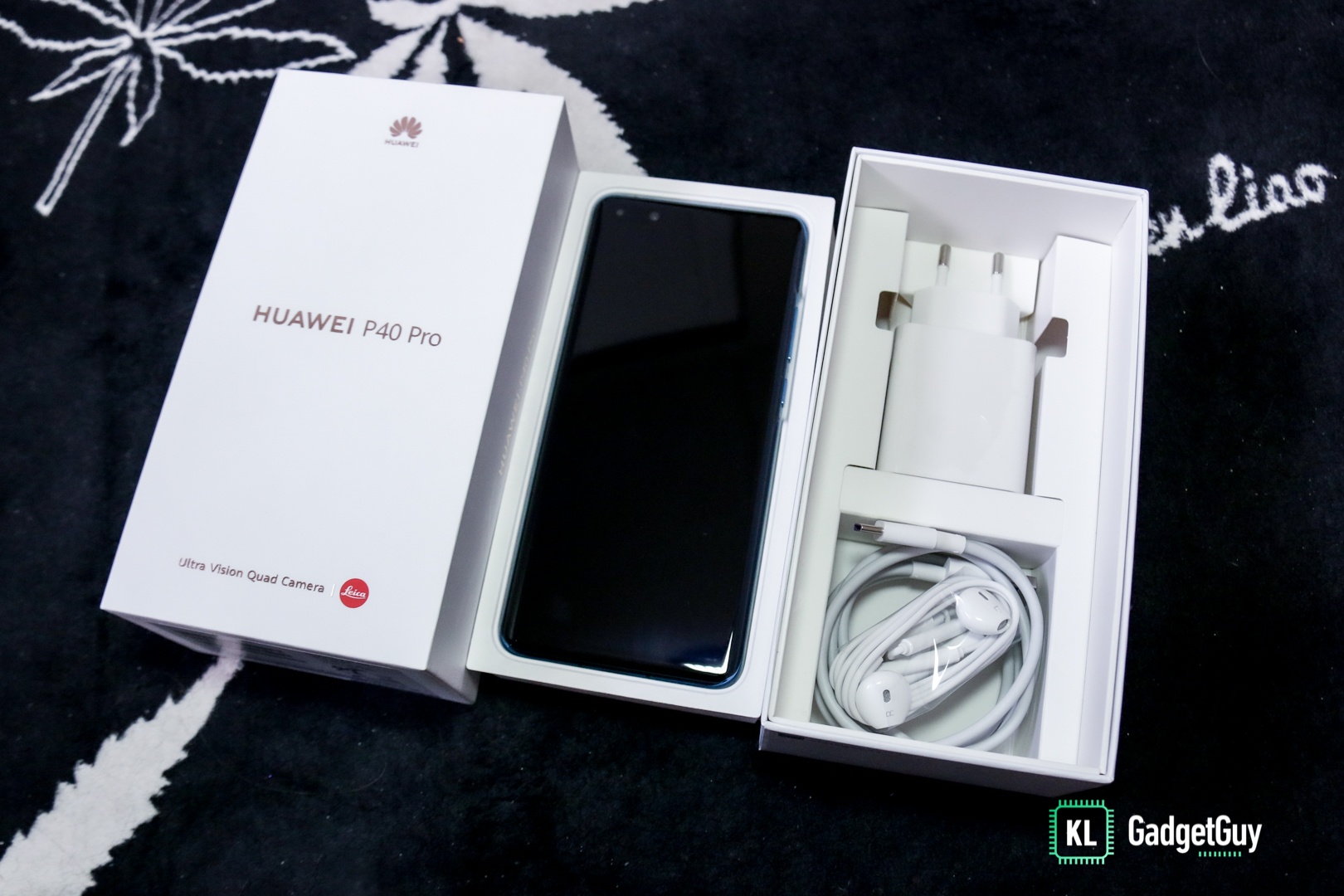 Straight out of the box, we get the usual stuff — the P40 Pro, a headset, charger, casing, USB-C cable and some manuals. There's nothing extraordinary about the packaging, so let's dive straight into what matters.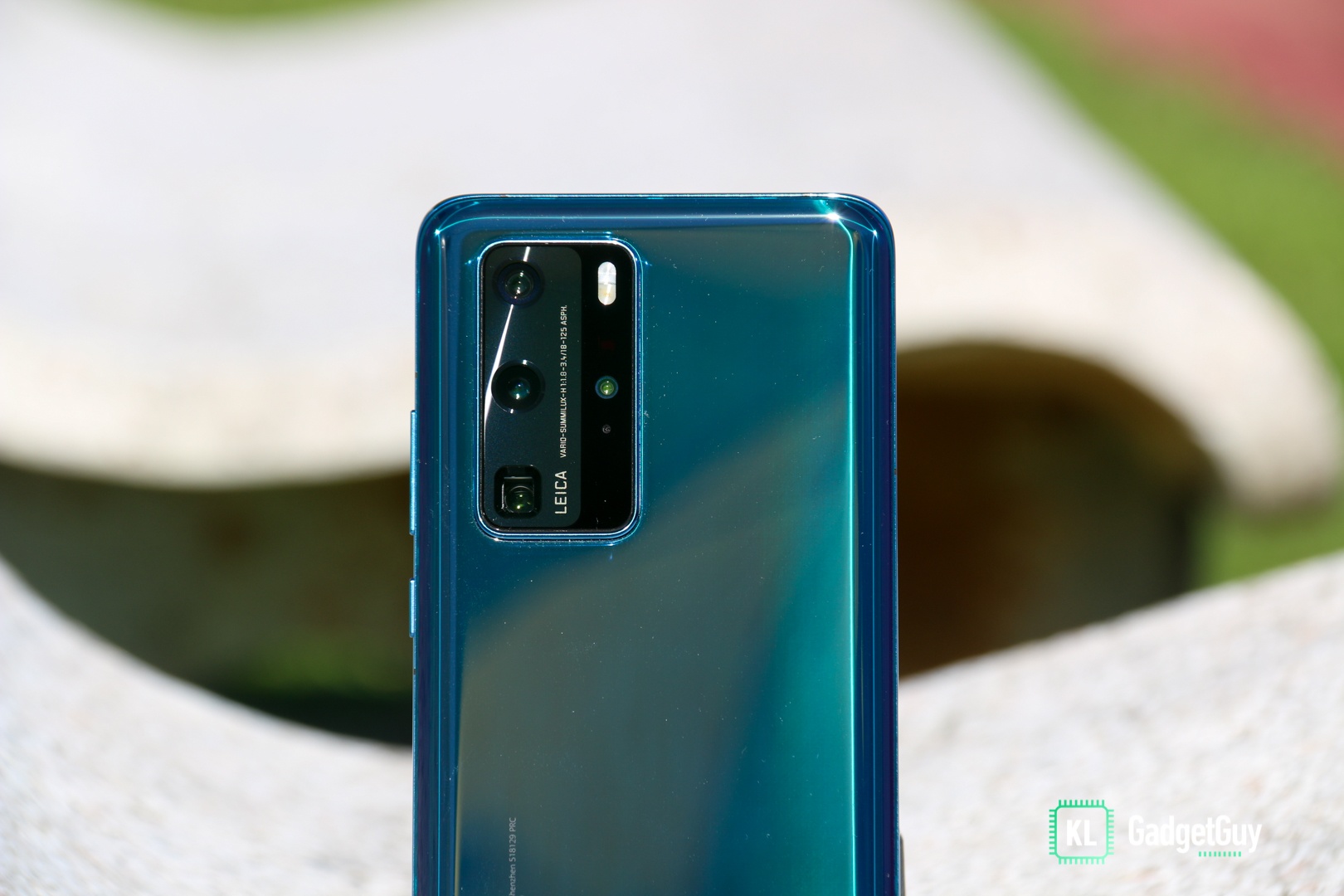 There's no way we can skip on the P40 Pro's camera. The company has been teaming up with LEICA since the P9 back in 2016; and now, the P40 Pro comes with an Ultra Vision Quad Camera featuring a 50MP RYYB wide lens with f/1.9 aperture, a 40MP ultra-wide lens with f/1.8 aperture, a 12MP periscope telephoto lens capable of 5x optical zoom and a 3D depth sensor. The main camera currently holds the world's largest CMOS sensor in a smartphone at 1/1.28 inch, in addition to other new features on its camera setup. The P40 Pro now has some features such as AI Remove Passerby, AI Best Moment and AI Remove Reflection.
Out of the three, the AI Remove Passerby is the one that impresses me the most. It can automatically detect passersby when you're taking pictures and removes the photo-bombers using the software. In the video above, I demonstrated how the feature works — it'll automatically remove strangers passing by as long as it can detect their faces. However, you can also choose to remove passersby by clicking the 'Edit' button.
The selfies taken with the P40 Pro's 32MP front camera paired with a depth sensor also have great colours and details, but I wish the P40 Pro did better when it came to portrait shots. The bokeh effect is too intense and the edge detection sometimes fails to focus on certain parts of my hair. However, HUAWEI also added 4K HD support to its selfie camera, offering vloggers higher quality videos.
Moving on to its rear camera, the P40 Pro produces bright images with a wide dynamic range. In good lighting, the noise in pictures is hardly noticeable and you still get a great amount of detail retention. If we look at the cat picture, you can clearly see the individual strands of her whiskers and fur, instead of just smudgy textures. However, HUAWEI tends to go over the top with the colour reproduction, so the colours can look over-processed and unnatural.
With its ultrawide camera, the colours are slightly better as they aren't as saturated. Nonetheless, you get great exposure and good distortion management.
The P40 Pro is also another phone with crazy zoom capabilities. Its periscope telephoto lens allows zooming of up to 50x digitally and with steady hands, the shots turned out as expected — there is a loss of details and the image isn't as sharp, but you still get to clearly identify the object as shown in the images above.
Good low light photography is key in any modern smartphone camera setup, and the P40 Pro can take great night time photos even without its night mode switched on. If we look at the Funko Pop! Deadpool figure, the one captured with night mode switched on has a more accurate white balance while the other is brighter but has a cooler temperature. However, the night mode does well in really dark situations like the cat picture. It is slightly brighter and the facial features of the cat are more prominent.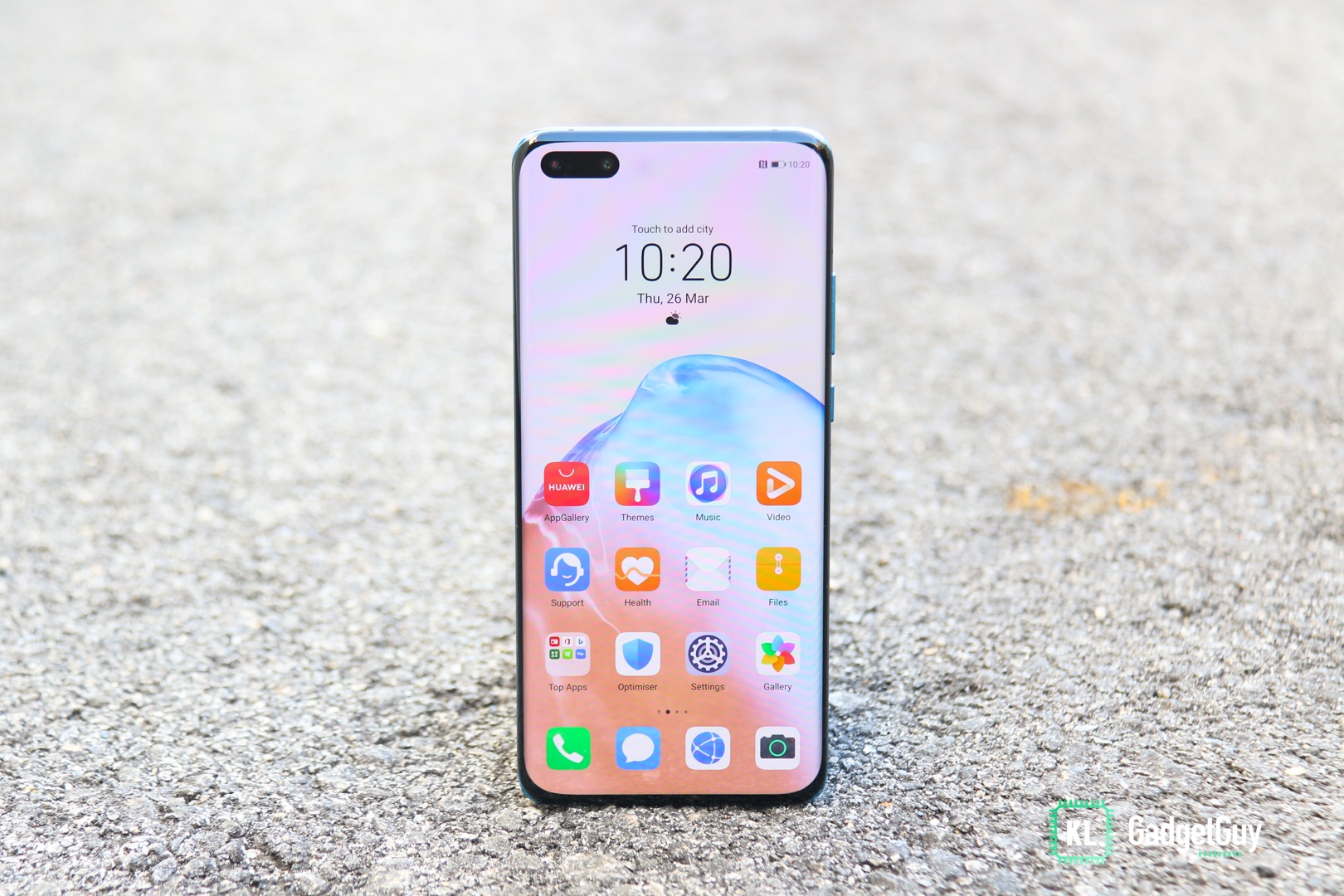 Simply put, the camera setup on the P40 Pro is great, but that's not the only feature worth mentioning here. As we inch closer to having 5G connectivity in our country, a phone with the ability to utilize it will become essential to many. The P40 Pro has a Kirin 990 5G chipset that supports dual 5G bands which makes it more worth your money compared to regular 4G phones. HUAWEI also offers a feature called HUAWEI MEETime — HUAWEI's very own video call app that supports FHD resolution yet uses lesser data compared to other apps like WeChat or WhatsApp. Paired with its great camera setup, you won't have to worry even if you're video calling others in lowlight scenarios.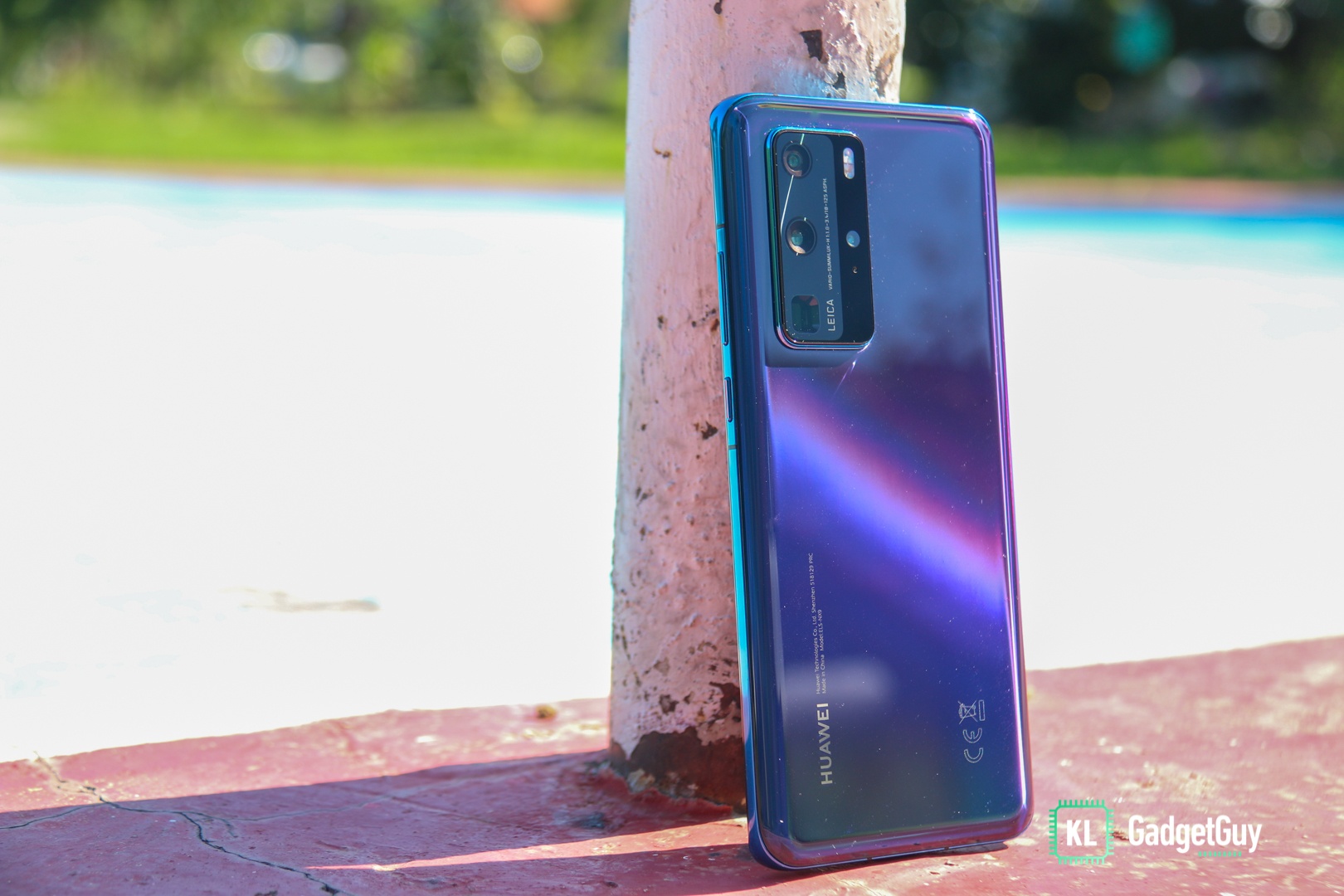 On top of that, the P40 Pro also has the looks to match its hardware. It is equipped with a 6.58-inch Flex OLED screen with a Quad-Curve Overflow Display. With a 90Hz refresh rate, scrolling and multitasking on the phone are also smoother. Equipped with DCI-P3 HDR, the display offers vibrant colours paired with high contrast, resulting in an enjoyable experience when watching videos. Out of the five colour variants available, we got the P40 Pro in Deep Sea Blue. It's a beautiful blue that turns purple when you tilt it, and its ergonomic design makes it really comfortable to hold.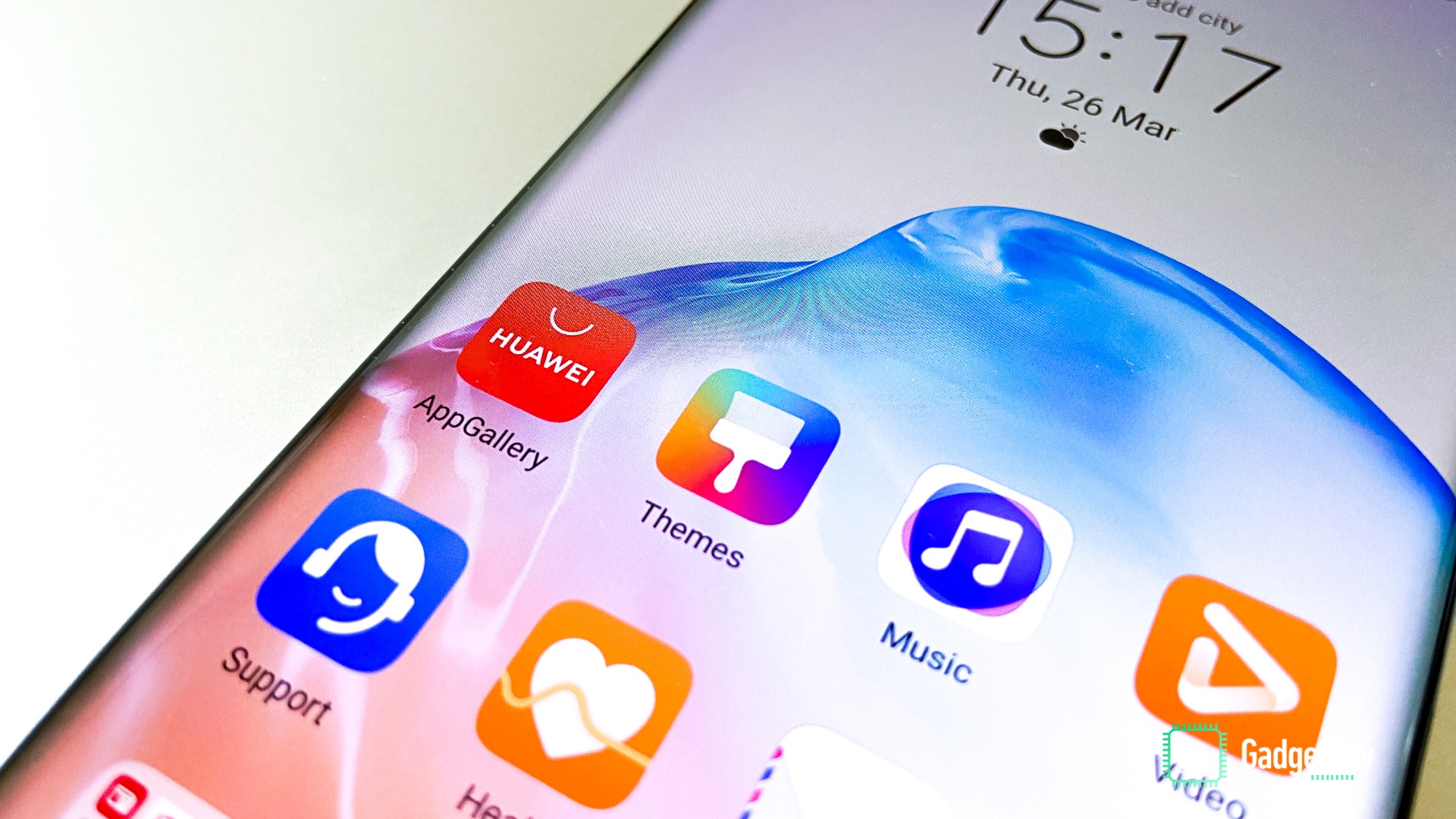 The P40 Pro we have comes with 8GB RAM and 256GB storage. It has a 4,200mAh battery that supports 40W SuperCharge. Plus, HUAWEI has its own AppGallery that already has about 400 million active users. Although the company is still expanding its app store, our options are plenty like telco apps (Digi, Maxis, Celcom), social media apps like Snapchat and WeChat and other apps such as Touch 'n Go eWallet, dahmakan and JOOX Music.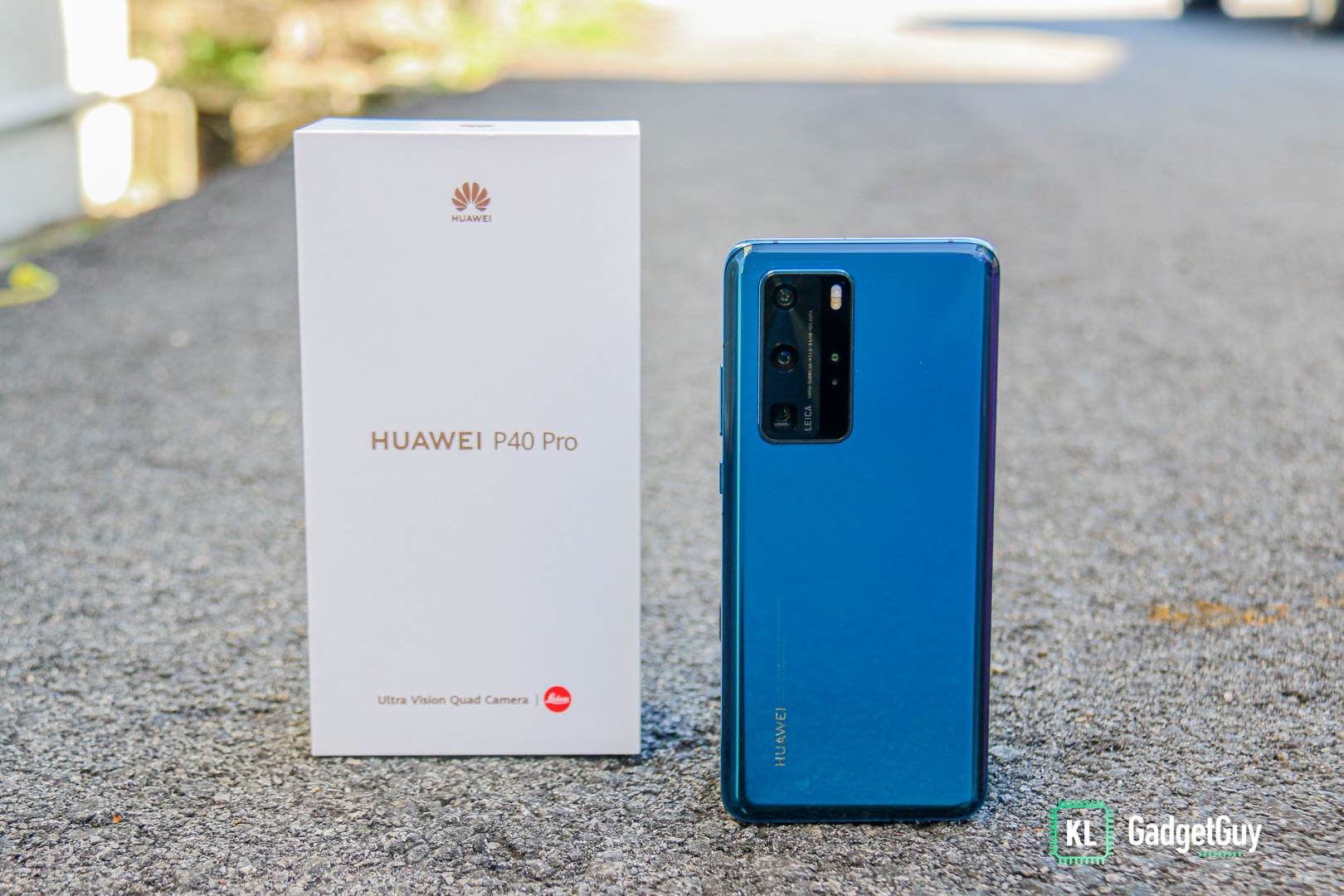 The HUAWEI P40 Pro is priced at €999, but its exact local pricing and availability remain a mystery.