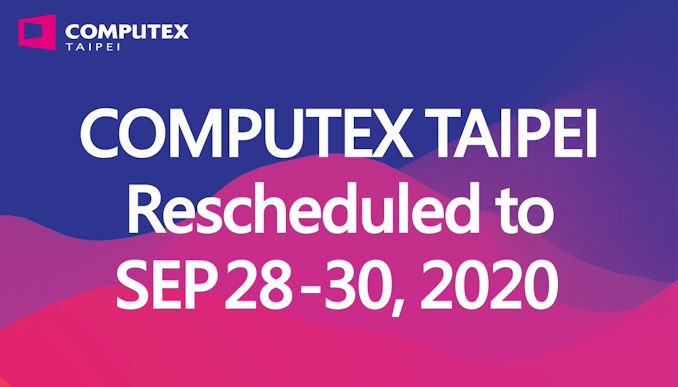 The annual COMPUTEX show in Taipei about all-things new in the world of computers, has been postponed to 28 September this year.  
The show happens in June every year, but due to the COVID-19 pandemic, the organizers have decided to delay this year's instalment for the safety of its attendees and exhibitors. There's also the fact that transport and immigration services will likely tight on regulations during this period, and a postponign the event would probably mean an easier time getting people to the show anyways. 
COMPUTEX in September will take place in the Taipei Nangang Exhibition Centre, Hall 2 and will see the newest tech in 5G, gaming, computing and more. To ensure a fruitful event, the Taiwan External Trade Development Council will "enhance" inviting global visitors to the show.  
As it stands, we're nowhere near seeing a stop to the pandemic – although isolation measures are in place to halt the progression of the virus, the number of cases are on the rise globally, including here in Malaysia. But despite this, we're glad the event is not cancelled entirely – and if anything, that gives tech folk like us something to be optimistic about.