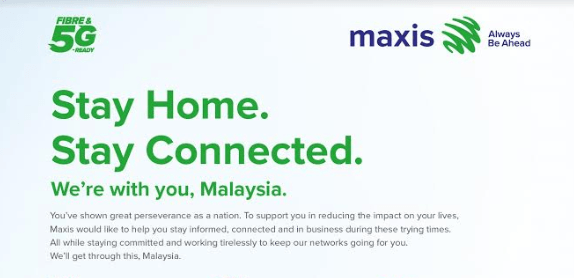 As the old saying goes, "Better late than never" – Maxis has announced their commitment to helping Malaysians during the RMO, which will keep Malaysians at home until the end of March. 
Like the other telcos, Maxis will not be charging for data and calls when users visit to government-health websites and calls to medical hotlines. The zero-call rates offering will be in effect tomorrow, March 24. 
Through its mobile apps MyMaxis and Hotlink RED, users can enjoy 3GB mobile internet pass for all Maxis, Maxis Business and Hotlink postpaid plans. This will take effect this 27 March. 
On top of that, other benefits include 30% cashback via digital top-ups, Free 20GB internet with HotlinkMU purchases and SOS top ups for every everyone who are in an emergency.