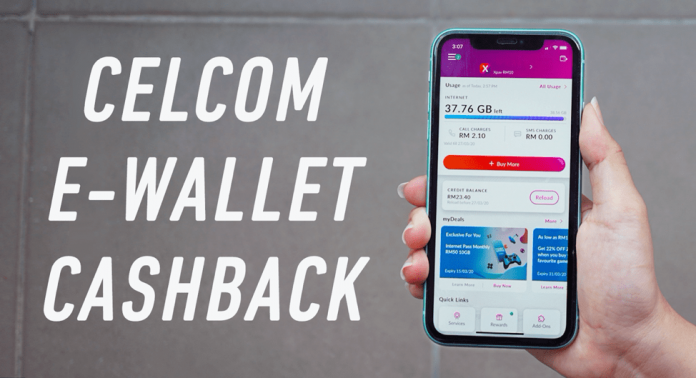 The government recently introduced the 2020 Economic Stimulus Package to mitigate the effects of the COVID-19 outbreak. As a result, economies across the globe have taken massive hits, including ours; which is why Malaysians need a helping hand now more than ever to lessen our burdens. But the government isn't the only one trying to shore up the economy; major industry players are also doing their parts in this endeavour. For example, Celcom recently introduced a new initiative to enhance the rakyat's welfare.
The new initiative offers cashback to those who use Celcom Xpax and Celcom MEGA plans while also encouraging them to adopt the cashless way of living. You'll need two things — the Celcom Life App and a Boost e-wallet account. Once you have both, you just need to purchase any Xpax reloads and/or internet reloads worth RM10 and above to be eligible to receive 10% cashback.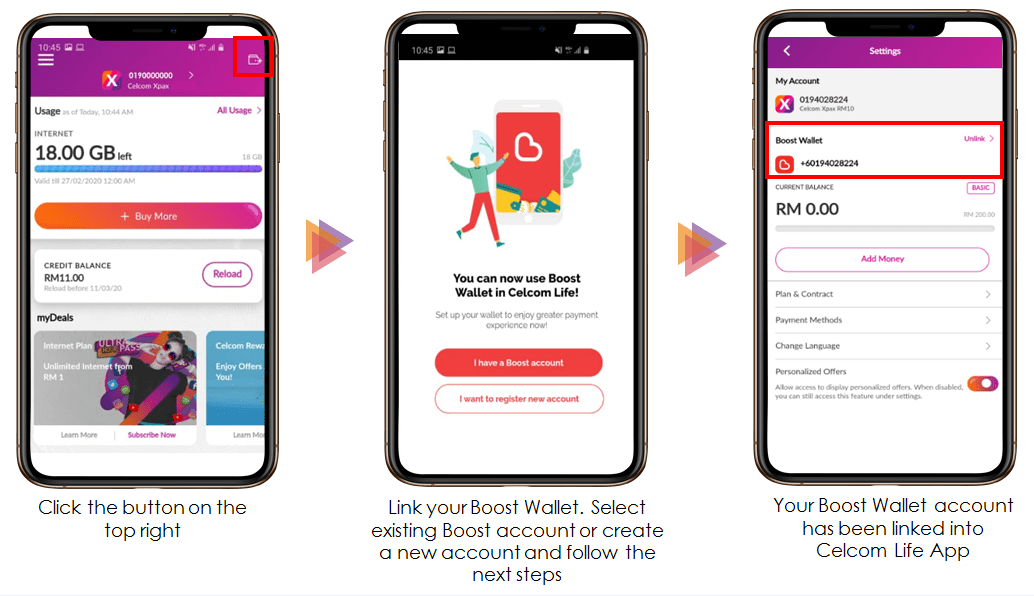 Imagine this: you spend RM50 on your credit reload every month and another RM10 on internet data. Before, this would set you back RM60/month; but now, with the incentive, you'll be saving RM6 every month or RM24 by June. Mind you, that's enough for you to purchase two boba teas.
Plus, the gift keeps on giving; you can also enjoy cashback if you're subscribed to the telco's new MEGA postpaid plans. For RM80/month, you'll get 30GB high-speed internet and to be fair, I'm pretty sure that's more than enough for the average consumer. Here's more great news — instead of the unused Internet data being forfeited, you'll earn RM5 cashback for every 10GB of data you recycle.
Are we done? Nope. Celcom also wants you to sign up for their auto-billing service because not only is it more convenient, but you'll also get a one-time RM50 credit rebate. If you're an eco-friendly Malaysian who prefers digital monthly bills instead of physical ones, you can also save up to RM10/month.

Saving isn't easy these days — especially when living standards in urban areas are so costly. But with incentives like this, it's basically a no-brainer method to save money; you don't have to fork out more to put in your savings account, and you can earn cashbacks just by spending your usual amount of money for your telco plans.
In times of uncertainty, we could all use some help. Apart from the government and its stimulus package, it's great that brands and companies are pitching in to help us strengthen the economy, while taking care of the consumers' well-being. There's no doubt that we're in an unfortunate situation right now, but the silver lining is that this has brought out the best in some people – and we can all be grateful for that. Hopefully with the stimulus package and incentives like this, we can weather the virus-filled storm with relative ease.
This article is sponsored by Celcom.