Finally, WhatsApp is getting the dark mode on both iOS and Android. We've been talking about this feature for more than a year, but the company sure took its time.
iOS users will have to make sure their app is downloaded to version 2.20.30 while Android users will need to update their app to version 2.20.64. If you're on iOS 13 or Android 10, WhatsApp will automatically turn on the dark mode if your system is in dark mode. If you're on Android 9 and below, you can choose to enable dark mode manually via Settings > Chats > Theme.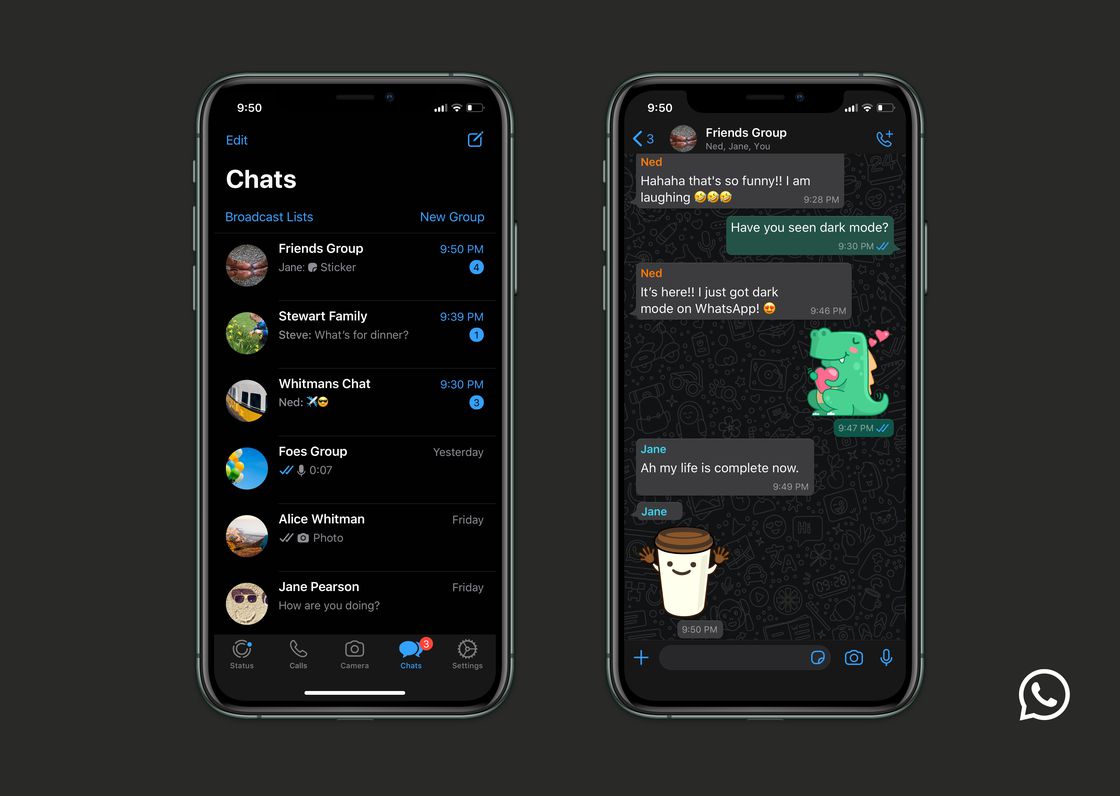 Sadly, there's no way to turn the dark mode on manually if your iPhone's system isn't in dark mode. It would've been nice if WhatsApp enables manual dark mode for iOS 13 in the future.
WhatsApp also said that the dark mode will help to "reduce eye strain in low light environments" by including factors like readability and information hierarchy when they design this feature.