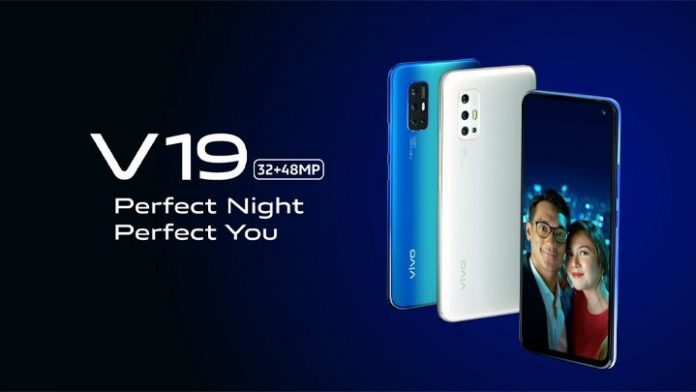 The mid-range smartphone game continue to rage on as Vivo has teased the upcoming Vivo V19 with a video published on  YouTube channel, while it doesn't look too different from the outgoing Vivo V17, where it comes with a square quad camera block on the back and a punch hole display on the front, one thing set to excite mid-range phone hunters is the 32MP Super Night Selfie camera.
Night Mode on front facing cameras are commonly found on flagships today, where it uses EIS and software techniques to brigthen pictures and reduce blur when a picture is taken in low light conditions even with shaky hands, the Vivo V19 is the first mid-range phone to have such a selfie camera and we definitely can't wait to check it out when it launches next month.
Apart from that, the Vivo V19 has a 48MP camera as its main shooter, while we assume Vivo could have also improved the zoom and ultrawide lens. At this point of time, Vivo Malaysia has already reduced the price of the outgoing Vivo V17 to RM1,499, the release date of the Vivo V19 ain't far from now.