They say imitation is the best form of flattery – but this one might just be taking things a little too far. However, OPPO may argue that you shouldn't fix what ain't broken – we're talking, of course, about the Chinese company's new smartwatch, that look a lot like the Apple Watch.
OPPO VP Shen Yiren took to Weibo to share the first official image of the product and its square head accented with gold aluminium frames are drawing comparisons to Apple's very successful Watch. The only difference here is the dial – instead, with the OPPO you get two side buttons.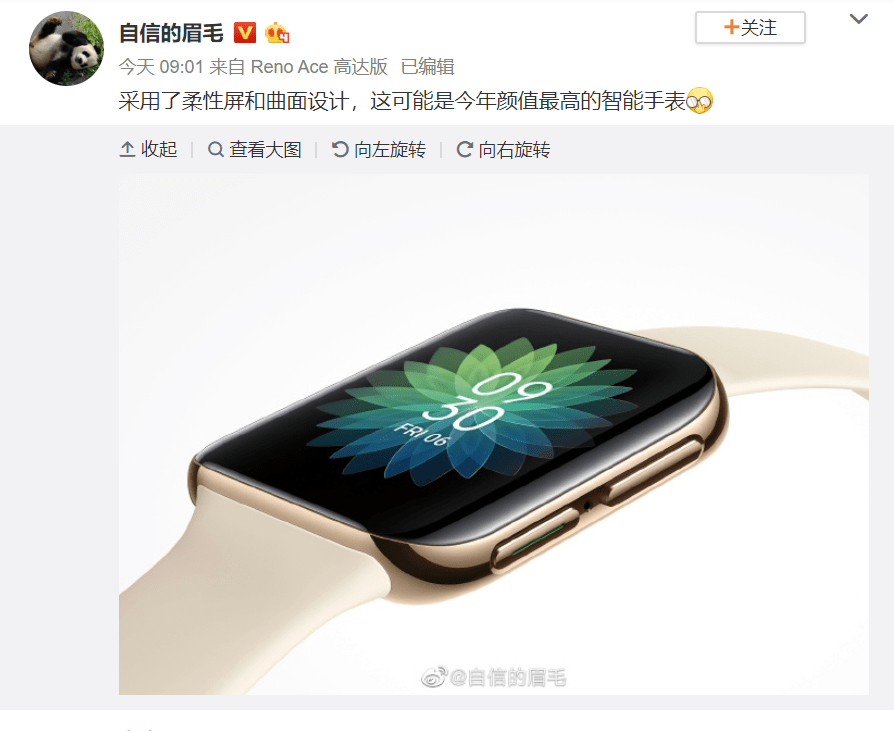 The display appears to be curved and will likely be packed with wallpapers that also look like something designed by the folks at Apple.
As reported by XDA Developers, OPPO has mentioned about having the "technological know-how" to enable eSIM support, and naturally, we can't help but assume this upcoming smartwatch could have that feature too.
There are no technical specs and release date as of now, but we're likely to see it arrive soon considering it's Shen Yiren who've spilled the beans with the image.